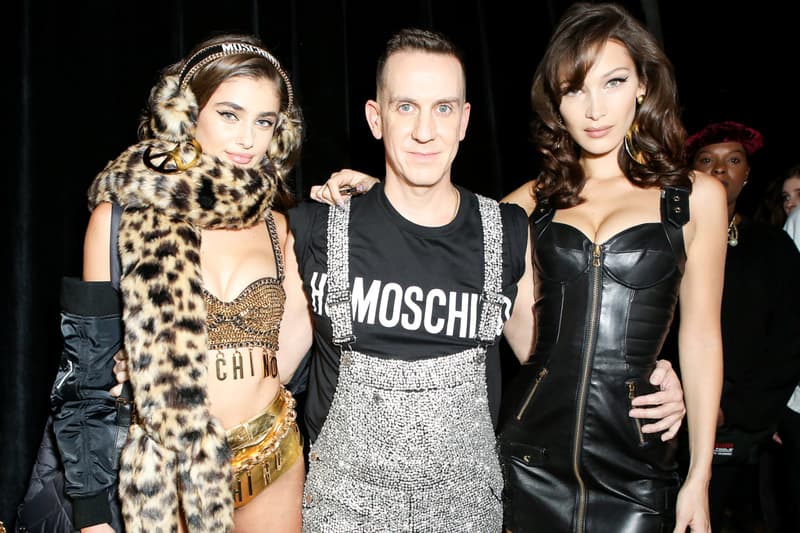 Jeremy Scott Is Leaving Moschino
After 10 years as Creative Director.
Moschino just announced that Jeremy Scott will be stepping down as Creative Director of the brand after 10 vivacious years.
First appointed in October 2013, Scott has been at the helm of the brand's most vibrant collections, collaborations and runway shows, lauded for his tongue-in-cheek approach to social commentary and consumerism. Launching collaborations with the likes of H&M, McDonald's, The Sims and even London-based streetwear label, Palace, Scott's unique vision is one that undeniably paved the way for other luxury brands to try not taking themselves too seriously.
"I am fortunate to have had the opportunity of working with the creative force that is Jeremy Scott. I would like to thank him for his ten vears of commitment to Franco Moschino's legacy House and for ushering in a distinct and joyful vision that will forever be a part of Moschino history," says Massimo Ferretti, Chairman of Aeffe S.p.A., in a press release.
"These past 10 years at Moschino have been a wonderful celebration of creativity and imagination," adds Scott. I am so proud of the legacy I am leaving behind. I would like to thank Massimo Ferretti for the honor of leading this iconic House. I would also like to thank all my fans around the world who celebrated me, my collections and my vision, for without you, none of this would be possible."
Little else is known about what Scott will set out to do next, or who might be following in his footsteps, but we imagine that all will be revealed pretty soon.
In other fashion news, Stella McCartney just designed the first-ever BioSequin garment.
---
Share this article