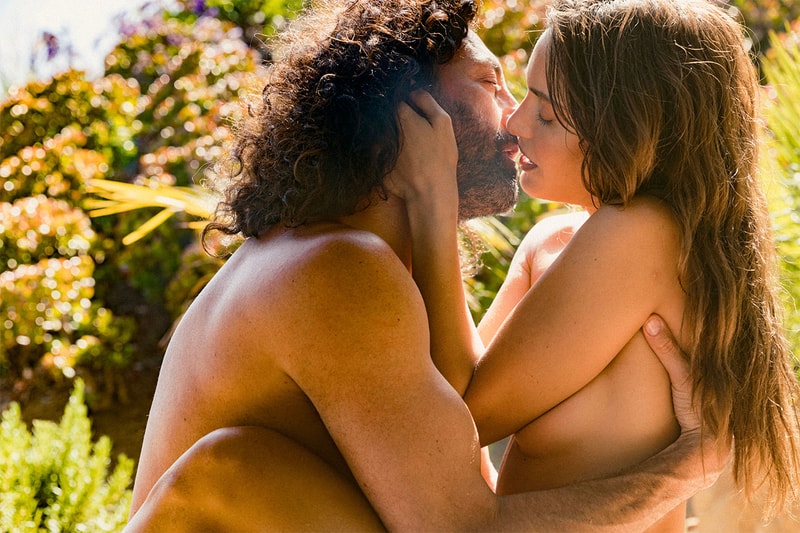 Sex & Dating
How To Make Your Sex Life More Sustainable
From product recs to how to recycle your toys, here's the tea.
How To Make Your Sex Life More Sustainable
From product recs to how to recycle your toys, here's the tea.
Earth Month is here which means it's time for us product-obsessed baes to receive a humble drag — in the name of sustainability and sexual pleasure.
If you're a streetwear girlie you're either a die-hard thrifter, or opt for a new cop. When it comes to our sex lives, it's natural to bring the same ethics into the bedroom. But what if we told you your orgasms were directly f-cking the Earth? But not in a good way.
Unfortunately, sustainability, the goal of coexisting with the Earth and preserving the resources it gifts us, is rarely discussed with sexual pleasure. As a sex and dating expert, I myself have accumulated a f-ck ton of sex products from vibrating panties and lube samples to extra-large dildos — made with body-safe silicone of course. Recently, I've come to realize just how harmful my sex life is to the Earth and on a quest to coexist with Mother Earth more healthily, I've come across a few easy tips I just had to share.
How do I know if a brand is sustainable?
Seeing as sustainability is a new conversation to the sex industry, transparency is the key indicator. There are few brands like The Natural Love Company that prioritize sustainability as a business model. That means you can trust all products provided are safe.
Therefore, checking its website and product labels for signs of transparency about "supply chains, environmental impact and ethical practices — even if that means admitting imperfection," shared The Sustainable Agency.
Sexual wellness brands like Foria set a great example of transparency with a "certificate of analysis for all ingredients, which enhances transparency for each and every ingredient used during formulation," shipping products in "recyclable glass packaging instead of plastic," and avoiding unnecessary packaging.
For more on sex and sustainability practices, keep reading for three foolproof tips.
Vegan condoms are worth the hype for several reasons. For starters, it's not made with latex and is easily biodegradable, which helps our environment and decreases waste. Because it's devoid of latex, it's also suitable for people with sensitive vulvas.
Also, as Pippa Murphy from Condoms.UK shared, "Traditional condoms contain an ingredient called glycerin which is used as a lubricant but also makes them prone to tearing or slipping off during intercourse." Vegan condoms don't have latex, which gives them more stretch.
Opt for sustainable sex toys and sex products.
Sex toys made of glass and ocean plastic are great eco-conscious pleasure mates. If you need a tip on where to begin, The Natural Love Company's Elemi bullet vibrator made of ocean plastic is discrete enough to be a travel buddy, but powerful enough to get you wet — while keeping the environment safe.
Recycle your old sex toys.
Recycling sex toys is a large issue within the industry, so much so that brands have been starting their own sex toy recycling campaigns. For example, The Natural Love Company's "Second Coming" campaign. If your toys are not battery-operated, you can also throw them in teh recycling bin.
For more on sex and sustainability, eco-conscious lovers allegedly make the best lovers.
---
Share this article