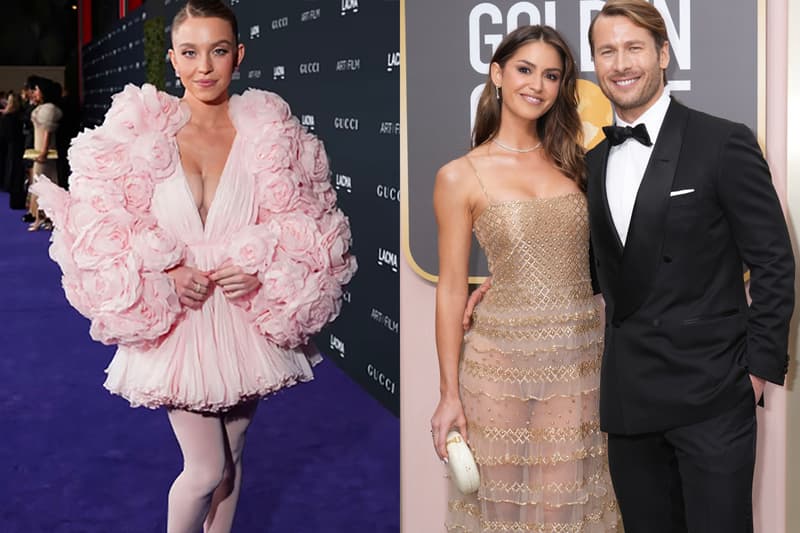 Sex & Dating
Sydney Sweeney and Glen Powell's "Affair" Sparks Rom-Com Renaissance
Fans are questioning the offscreen chemistry between the onscreen lovers.
Sydney Sweeney and Glen Powell's "Affair" Sparks Rom-Com Renaissance
Fans are questioning the offscreen chemistry between the onscreen lovers.
Sydney Sweeney and Glen Powell fuel dating — ahem, affair — rumors as they film their upcoming rom-com.
As rumors swirl that Powell and his girlfriend of three years, Gigi Paris, split, Sweeney and Powell promote their onscreen romance. However, the onscreen romance — from a film that viewers have no clues about besides Will Gluck being director — appears to be drifting offscreen as the pair gets cozy in the rain… and more. Sydney Sweeney, however, is still engaged to longtime lover Jonathan Davino and Paris appears to be on her post-breakup press run with her captions reading "never better."
Glen Powell and Sydney Sweeney via Instagram ?

They will star in an upcoming romcom from director Will Gluck. pic.twitter.com/9HpfzAEyxp

— Film Updates (@FilmUpdates) April 23, 2023
Glen Powell and Sydney Sweeney between takes….. yep something's brewing over there ? pic.twitter.com/Sq5736iYyo

— al (@sanashelbyy) April 20, 2023
Between trips, family meetups and the alleged breakup, all signs point towards Hollywood's fav: the forbidden onscreen romance to an offscreen affair. A trope as old as time, spanning all genres. Sweeney and Powell may be the new notable pair with the most recent spinoff to go viral is the Good Morning America affair between T.J. Holmes and Amy Robach. Other notable affairs are Angelina Jolie and Brad Pitt onset of Mr. & Mrs. Smith and Miley Cyrus and Liam Hemsworth in The Last Song. Despite the controversy and impending divorces, each of these moments made waves in pop culture — and still are.
i'm expecting glen powell and sydney sweeney to show up like this for that red carpet pic.twitter.com/vtIaoGzoL7

— ana ?? (@stylesmescal) April 23, 2023
Although the unnamed Sweeney-Powell movie has yet to air, it's already garnered fans who believe the swirling rumors are foreshadowing its success. "That + the infidelity rumors too!! like real romcoms are back," one Twitter user said after discovering Gluck was the director. Gluck's most notable films are Easy A and Friends with Benefits, two films that pushed sexual boundaries for our time. Could this be a renaissance for the ages? Or just a messy affair? We'll let you decide.
sydney sweeney and glen powell took that personally https://t.co/VfrixQYUmn pic.twitter.com/NmK05Ohq4f

— ivy (mourning succession) (@ohhhhherewego) April 18, 2023
---
Share this article