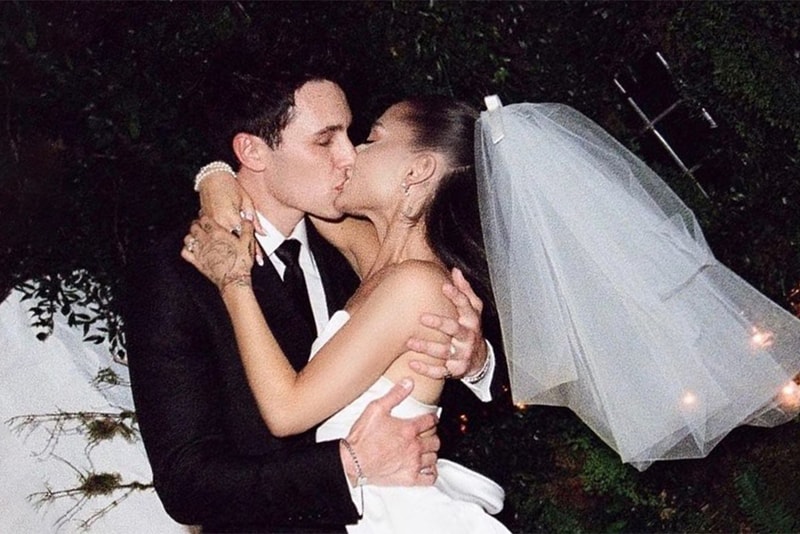 Sex & Dating
How the Pandemic Caused Ariana Grande's Divorce — 3 Years Later
Shoutout to the pandemic for f-cking love lives, worldwide.
How the Pandemic Caused Ariana Grande's Divorce — 3 Years Later
Shoutout to the pandemic for f-cking love lives, worldwide.
Apparently, singer Ariana Grande and husband Dalton Gomez have split — we say apparently because the "source" is TMZ. However, the information paired with Grande wiping Gomez off of her social media is telling enough. The reason for the split, points to a new wave that may soon become a trend.
According to sources, Grande and Gomez fell in love during the pandemic. "They were everything to each other: company, romance, support, all of it," the source revealed. However, the transition out of the pandemic began to grow a wedge between the couple.
He "was taken aback by Ariana's celebrity," the source continued. As a Los Angeles real estate agent, he was allegedly unprepared for her level of fame and success. "He had not dealt with her schedule, the paparazzi and the various opportunities that took her out of L.A."
If you've watched Summer House: Martha's Vineyard, you're familiar with Silas and Jasmine Cooper, a couple who met during the pandemic. Throughout the season, viewers witnessed the newlyweds struggle to navigate Jasmine's community. For Silas, he had never met the free-spirited sisterhood that Jasmine always knew as home. And for Jasmine, she grew growingly irritated at her husband's disdain for her "party girl" era, as he called it. So much so, that "Are Jasmine and Silas still together" is a topic frequently updated by the media.
View this post on Instagram
Its clear the pandemic led us inwards and forced us to isolate. But where some remained in a silo, enjoying the discovery of solo sex, others chose partnered love. Since then, we've witnessed a decrease in COVID-19 cases and lifted restrictions — unfortunately, some relationships are struggling to survive it and seeking freedom outside of love.
What do you think? Is this trend for the benefit of lovers? Or just another casualty from the pandemic?
For more sex and dating, here are the best (S)expert-approved Barbiecore sex toys.
---
Share this article