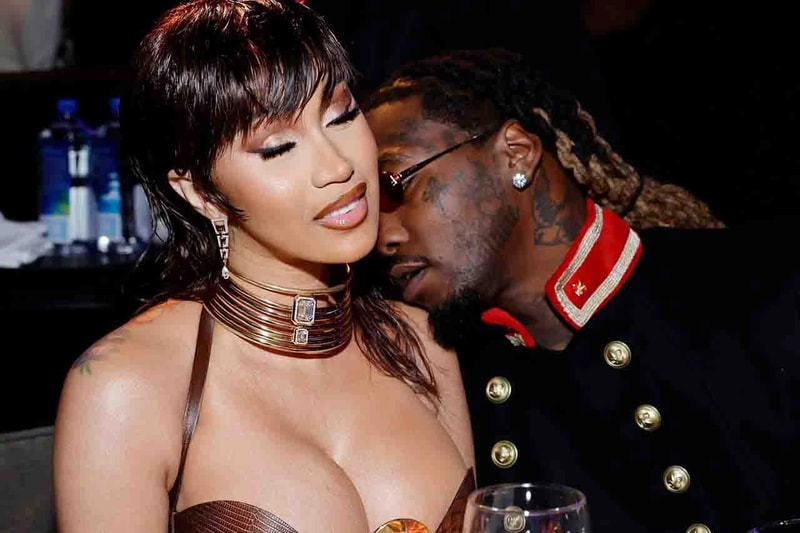 Sex & Dating
Cardi B Details Her "Freaky" Dream Collaboration With Offset
Apparently, they need to be kinkier.
Cardi B Details Her "Freaky" Dream Collaboration With Offset
Apparently, they need to be kinkier.
Amidst discussions of her 2024 album, Cardi B details her ideal collaboration with husband, Offset.
"I do wanna do like more songs with him," she told the host. "I do wanna explore." As for what exploration for the celebrity couple would sound like, the Bronx rapper wants to tap into a raunchier bag. "I feel like we do so much rough songs and it's like, let's talk about fucking. Like, it's like we always talk about the music. Let's talk about fucking because I feel like we always like on attack mode when we do songs together."
As for her upcoming sophomore album, Cardi B is still finalizing those last touches. "I should already start talking about the album because I'm going to be putting it out very soon," she admitted. "Everything just has to be like perfect from everything because I feel like people are expecting so much. For my first album, I didn't get to do not even half the things I wanted to do because I was super super duper pregnant. I missed out on a lot of videos I wanted to do, I missed out on touring — I just missed out on a lot of things, so I just gotta make sure that everything is just planned out."
Recently, the couple put a legal end to cheating rumors begun by "fans." "So you guys are going to receive a letter from his lawyer," she stated. "Because all these little games that you guys want to play online, it's going to be over with… You're going to be getting sued." The discovery — which turned out to be AI — followed another set of cheating rumors, this time begun by Offset himself. Ironically, the alleged trouble in-house led to the release of their latest single, "Jealousy."
For more sex-positive news, Cardi B and Megan thee Stallion celebrate "Bongos" release with sex confessions.
---
Share this article