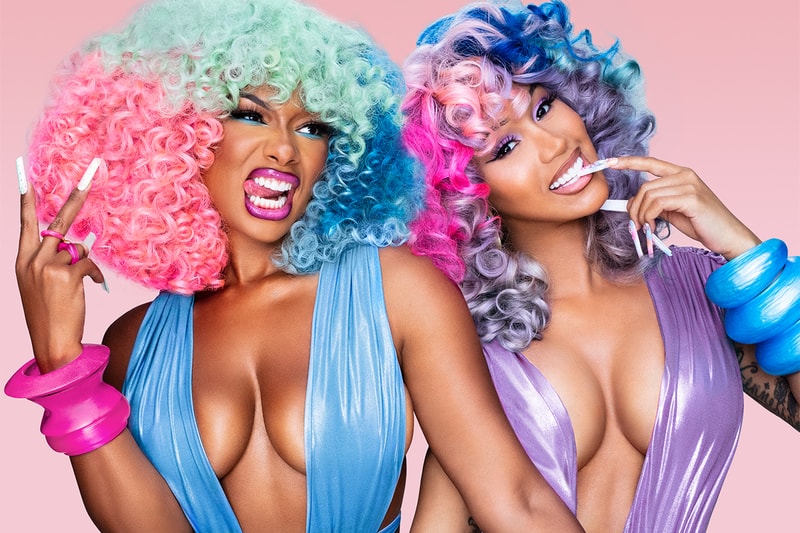 Sex & Dating
Cardi B and Megan thee Stallion Chat "Bongos" and Sex Confessions
"Favorite sex position?" "Silence, because I need you to hear this booty clapping."
Cardi B and Megan thee Stallion Chat "Bongos" and Sex Confessions
"Favorite sex position?" "Silence, because I need you to hear this booty clapping."
Megan thee Stallion makes her highly-anticipated return with partner-in-crime Cardi B. In promotion of their latest single, "Bongos," the icons hop on live for some sex-positive girl talk.
Following their iconic single "WAP," Megan thee Stallion and Cardi B absolutely gave the girls what they needed to give: girl talk. Diving right in, Cardi B asks "Favorite sex position," to which Stallion replies, "On top because I just like to be in control."
Clearly a top, thee Stallion reveals "Like, I'm in control of my life, I'm in control of my body, I'm in control of this sex and I'm in control of coochie — If I'm on top, I'm gunna nut."
Amidst the hilarious conversation, the Houston rapper thanks Cardi B for her support during recent times, referencing the horrid Tory Lanez trial. "The industry is so f-cked up," Megan shared. "But this girl is probably the only girl who has been this consistent, and this real and this just great of a person to me. So, I just wanna say, Cardi, I really love you so much and I really appreciate it."
Truly exhibiting a safe space, Cardi affirms Megan and they get right back to the raunchy bits. "What is the song that you like to fuck to?" she questioned. "I be fucking to silence, cause I really want you to hear my booty clapping… so yeah, I don't really fuck to no music. I need you to hear these speeches I'm giving you while you doing this thing to me"
View the hilarious live above.
In other news, here are our top 5 sex tips for your inner throat goat.
---
Share this article