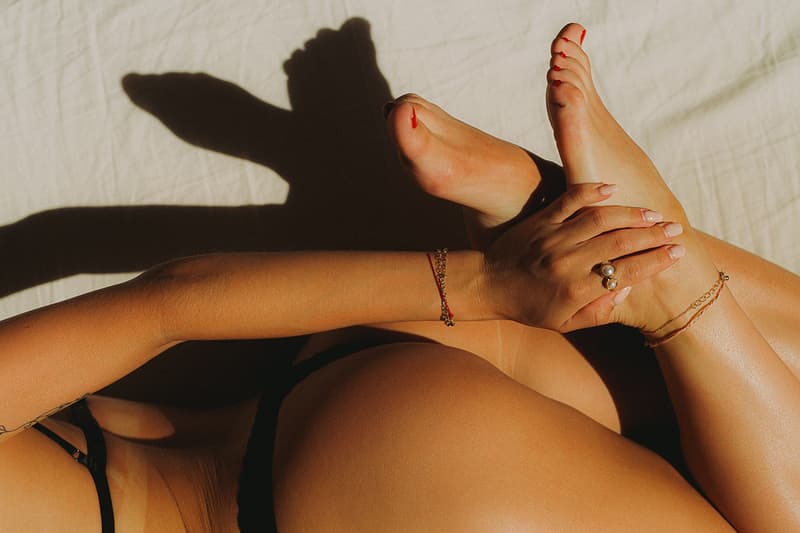 Sex & Dating
How To Be Sex-Positive: 7 Steps for Living Your Best Sexual Life
Because we all have to start somewhere.
How To Be Sex-Positive: 7 Steps for Living Your Best Sexual Life
Because we all have to start somewhere.
Sex positivity is all about being open-minded and nonjudgemental about how people live sexually. That means everyone from our queer to kinky peers — although one person can definitely identify as both.
Sex positivity is important not just for others, but for yourself too. Think of your most open-minded friend — a perfect example, Samantha Jones from Sex and the City. You know that no matter what you're experiencing personally, when you're with Samantha, its a judgement-free zone. Think about how amazing it feels to be accepted for who you truly are.
Unfortunately, the pressure surrounding sex has created taboo and expectations that no one can or should have to keep up with. Sex negativity is visible everywhere from slut-shaming to Instagram shadow banning sex-positive creators and educators.
If you're also fed up with sex-negative culture, follow the tips below to become a safe space for yourself and others.
Understand that orgasms aren't always the goal
Although they are lovely and life-changing, orgasms aren't the be-all and end-all for some. Some people enjoy intimacy without climaxing, and that doesn't make their experience any less valid.
Educate yourself on the experiences of your peers
The worst part of sex being taboo in our society is that there are so many things we don't know about each other's experiences. Educating yourself is a great place to begin, because it shows how many healthy and valid ways there are to be a sex-positive adult. No one way is right. Instead, we all coexist within our truths.
No kink-shaming others
Or how some like to call it in the sex-positive community, "don't yuck someone's yum." Whether you think someone's a bit more free-spirited than you sexually, or maybe you've found a new kink that alarmed you, seek to understand, not shame. It's also important to ask yourself why your first reaction is to go on defence and shame others.
Practice nonjudgemental language
This not only covers no shaming, but also being mindful of problematic language like referring to yourself as "clean" for not ever having had an STI. Language like this implies that those who do have STI's are less than and that is no way to treat our peers.
Advocate for quality sex ed
After all, we deserve better sex ed than "don't have sex or else you'll get pregnant and die." Women and their pleasure are completely left out of sex ed, which led to an entire generation of TikTok creators trying to save the day with un-fact checked information. Don't forget our disabled peers that receive no education on how to healthily pleasure and care for themselves under this system too.
Advocate for those who feel less empowered
This one is for your friends who may have been wrongfully shamed — the girls who get dress coded for simply expressing themselves through fashion, and even sex workers who aren't protected by law for simply working. If you feel empowered, please do your part to stand up for those who have been mistreated. Share their stories and affirm the strength within them.
Explore your own sexuality
Have fun with this because this is where you learn what you truly like, even if it goes against the norm. Remember, being sex-positive is not just about being a safe space for your peers. It's about embracing yourself as well.
---
The bottom line
You don't have to be sex-positive. But let's be real, you should always aim to be. Everyone deserves a sex-positive environment and that starts with how you treat yourself and others.
---
Share this article