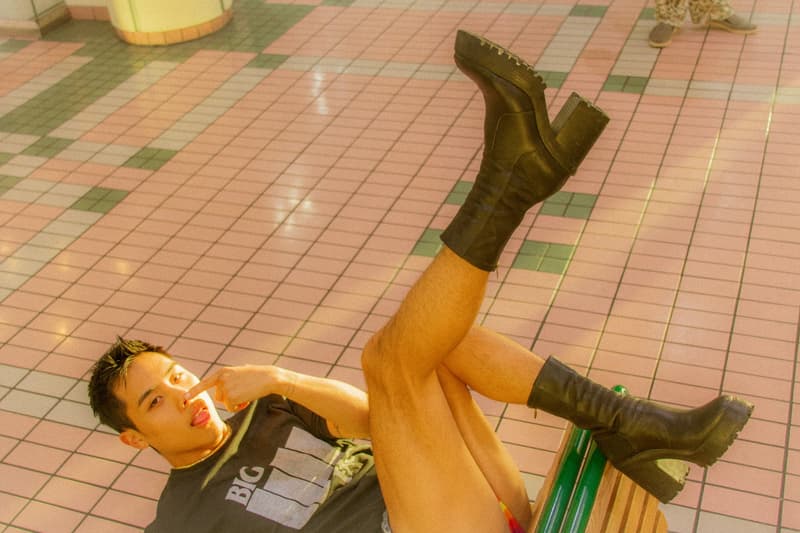 Fashion
3 Men in Heels Prove Why We Should Degender Fashion
Introducing Stixx, Wisdom Kaye and Henry Bae.
3 Men in Heels Prove Why We Should Degender Fashion
Introducing Stixx, Wisdom Kaye and Henry Bae.
Men donning heels is not a new occurrence, in fact, the original heel was created for men. Persian men were the first to discover that high heels could keep their feet sturdy in their stirrups, while they caused havoc with their bows and arrows. Eventually, it evolved into a statement of power, then a tool for flaunting status and only after that were heels adopted by women. Flash forward to today, heels have become a statement worn by the boldest of people — including men. But is gender discourse necessary?
Heels are a walking example of why gendered fashion is becoming less binary. In a society that's riddled with gender norms, clothing and design became an extension of gendered thinking. Usually, if people see a man in heels, they assume he's queer. But as society evolves, we're seeing a rise in inclusive fashion and people who present as feminine, masculine and nonbinary.
The fashion industry is pivoting towards inclusivity and blurring the lines between genders, which opens up an infinite realm of possibilities. This has been seen across several industries such as genderless sex toys, and the men's lingerie industry that's becoming increasingly more feminine.
View this post on Instagram

Beauty editor, Stixx, was first drawn to heels when he witnessed how high heels transformed his mother's posture and aesthetic. Watching pros like Miss J. Alexander and Miss Lawrence don the shoe only reinforced his urge to give it a try. When he was 20, a former lover gifted him his first pair of heels and he described the feeling as being "invincible." He told us: "Anytime I wear pumps, I feel like I own and rule the world, because I know that many can't hold their own like I can in a pair of six-inch heels. It's a different kind of confidence."
View this post on Instagram
Stylist and fashion content creator, Wisdom Kaye, is no stranger to a loud look and his Rick Owens have become a staple in his self-expression. Whether he's donning a Thom Browne skirt or tapping into his David Bowie-esque energy, defying gender norms with garments has led him to his own aesthetic that has cultivated over 10 million followers on social media.
View this post on Instagram
Henry Bae, the creator behind Syro, a line of heels for gender-nonconforming folks, shared with Hypebae that most people wrongfully assume heels are for drag queens solely. In his experience, he's found that gendered clothing and society's idea of masculinity have become limitations and he aims to dismantle those limitations through his brand.
Fashion is a language of self-expression, so deciding to defy gender norms and wear heels can have its own meaning for each person. It can be an attempt to tap into your bad b-tch stance, or simply be a tool for elevating an already popping look. No matter the reason, it's valid. Imagine if people of all identities were never able to embrace moments like Rick Owens' Grilled Platforms? The looks we would have missed out on.
---
Share this article