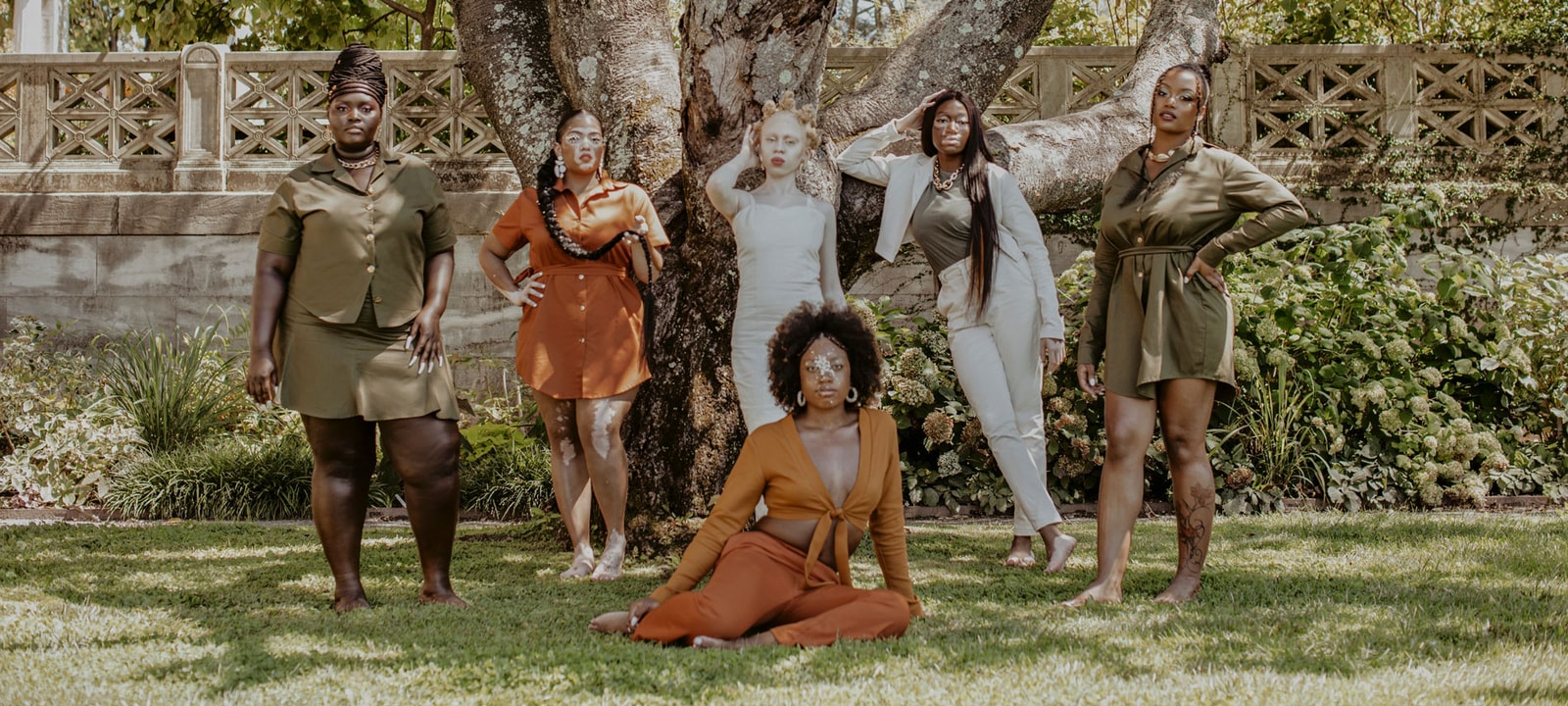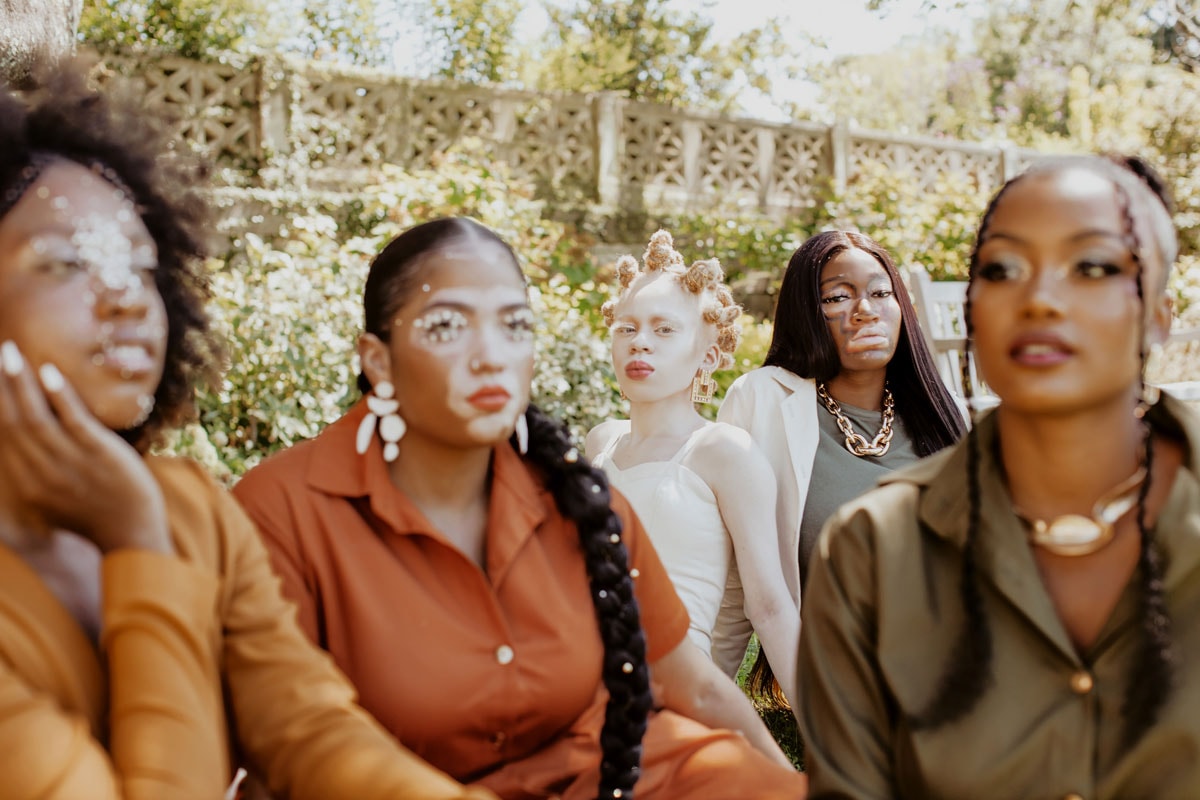 The Creative Come Up: Kreshonna Keane on Amplifying Unheard Voices Through Filmmaking
The photographer and filmmaker releases her first short film.
Presented by Converse
The Creative Come Up in partnership with Converse is a dynamic, multifaceted content series supporting and celebrating the achievements of boundary-breaking women of color who stem from all walks of life and are pursuing their creative passions to the fullest. Through amplifying the voices, journeys and experiences of Black female creatives who are defying the status quo to pave one's own way forward, The Creative Come Up will act as an inspirational mode that provides Black females with the tools, resources, and education to achieve their dreams and creative pursuits.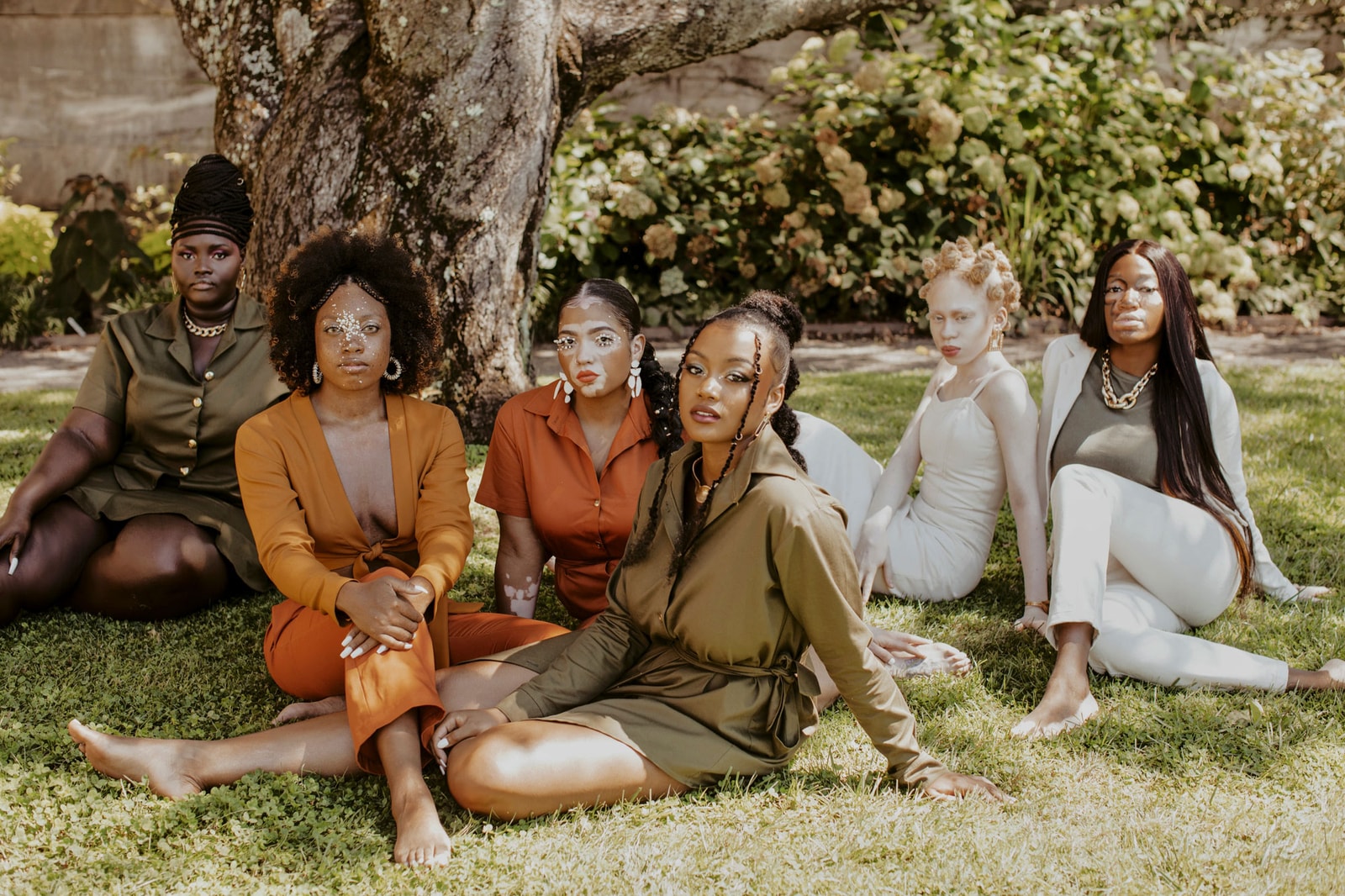 Storytelling and the ability to shape powerful narratives through harnessing mediums like photography and most recently, film is at the heart of Kreshonna Keane's awe-inducing works of art. As a portrait photographer, the multihyphenate talent has developed a prowess for capturing the emotions and raw, visceral moments of each subject she snaps, using her cinematic approach to photography to take viewers on a stimulating visual journey. As a means to expand upon her craft, the visionary creative has made her foray into the world of filmmaking with the release of her first short film, I Look Good As Hell On Me.
To push beyond the traditional confines of still imagery, Kreshonna sought to create a powerful film that underscores the stories and real life testimonies of six women of color who each possess distinct traits, features and life experiences. By celebrating each woman's beauty and untold story in a newfound way, the film masterfully strips away the preconceived gaze each woman faces on a day-to-day basis, and emphasizes the transformative power of self-love and self-confidence.
Starring India Lyons, Azzura'e Wilson, Storm Dove Frederick, Aliyah Vaughn, Ndeye Peinda, and Yamell Rodriguez, the film interweaves spoken word voiced by Francine Tamakloe and impactful vignettes that beautifully charts the journeys and struggles of each woman who represent groups that have historically been underrepresented within the fashion and beauty industry. Through sharing the stories of women who are plus size, live with albinism, disabilities, vitiligo and hyperpigmentation (to name a few), the revolutionary film is reframing the arc of traditional narratives, and amplifying unheard voices by showcasing an authentic depiction of their true selves versus what society has deemed as acceptable.
To get to know the multifaceted creative, HYPEBAE sat down with Kreshonna Keane to discuss the process of becoming a filmmaker, the inspiration behind her new short film I Look Good As Hell On Me, ways she uses photography and filmmaking as a mode for storytelling and how her cinematic style is sharing the personal testimonies of women who have been overlooked, and underrepresented. To shop Kreshonna's merch line head to her site now.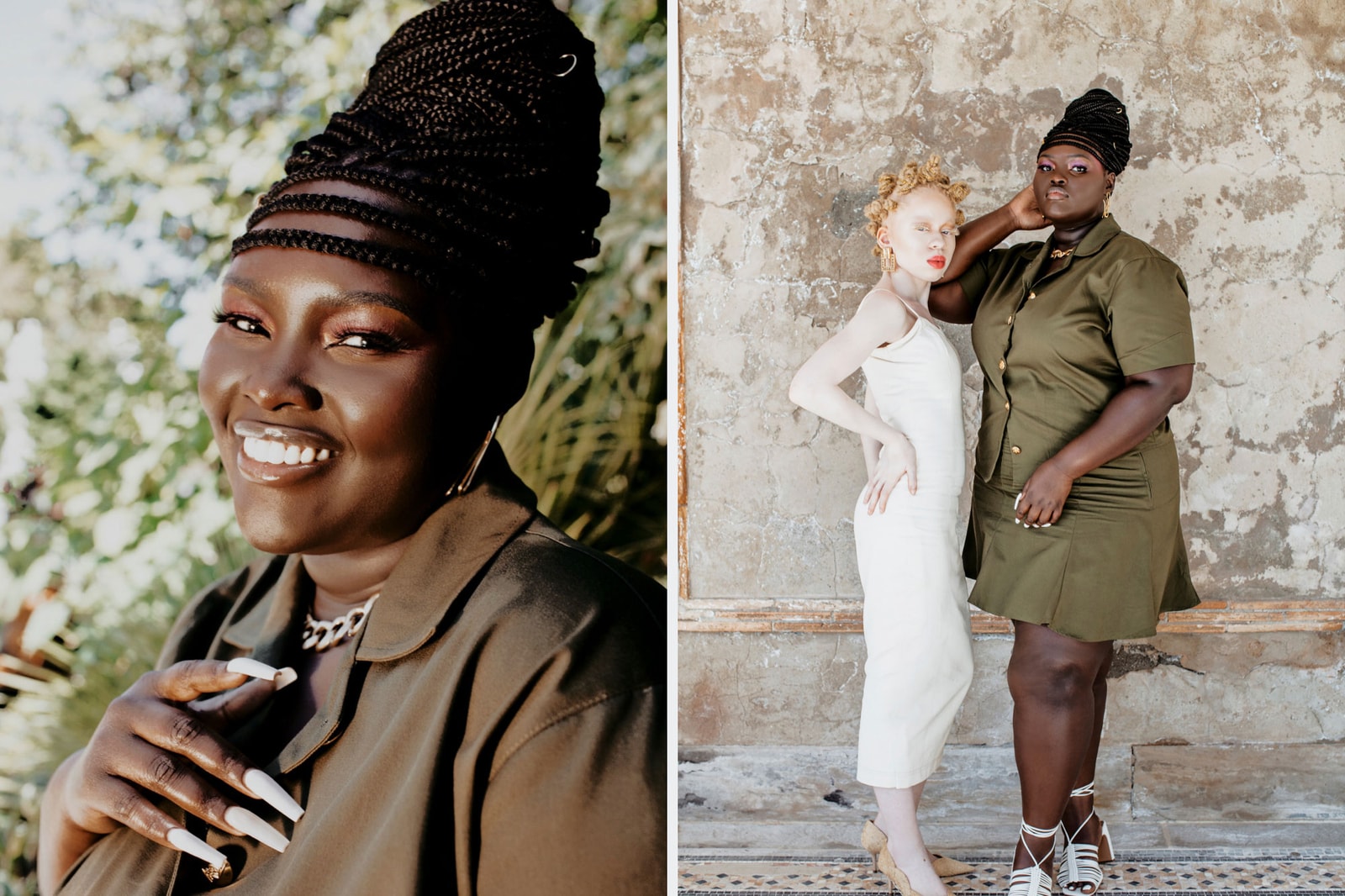 When did you realize you wanted to become a portrait photographer?
Growing up, I loved looking through old family photos. I was always amazed by the fact that photos captured a moment in time, and how some faces would change with time, while others stayed exactly the same. My interest in portrait photography further grew in high school. I received my first camera and was immediately drawn to taking photos of people — my friends, little cousins and remotely anyone I could get in front of my camera. As my love for portraits grew, I would always see the beauty in random overlooked spaces and had visions of how that space could come to life in a photo if I photographed someone in that setting.
What eventually led you to get into filmmaking? And what are some ways you've applied your background in photography to your new short film?
Over the course of the past year, I've been more interested in seeing how much further I can take my visions if they were in motion as opposed to still images. I'm really interested in the directive aspect of photography and film, and bringing a vision to life through the sequential progression of a full thought. In I Look Good As Hell On Me, my background in photography helped me in understanding how I wanted certain frames to be composed. It also helped me in learning to be intentional in my choice of lighting as well as color.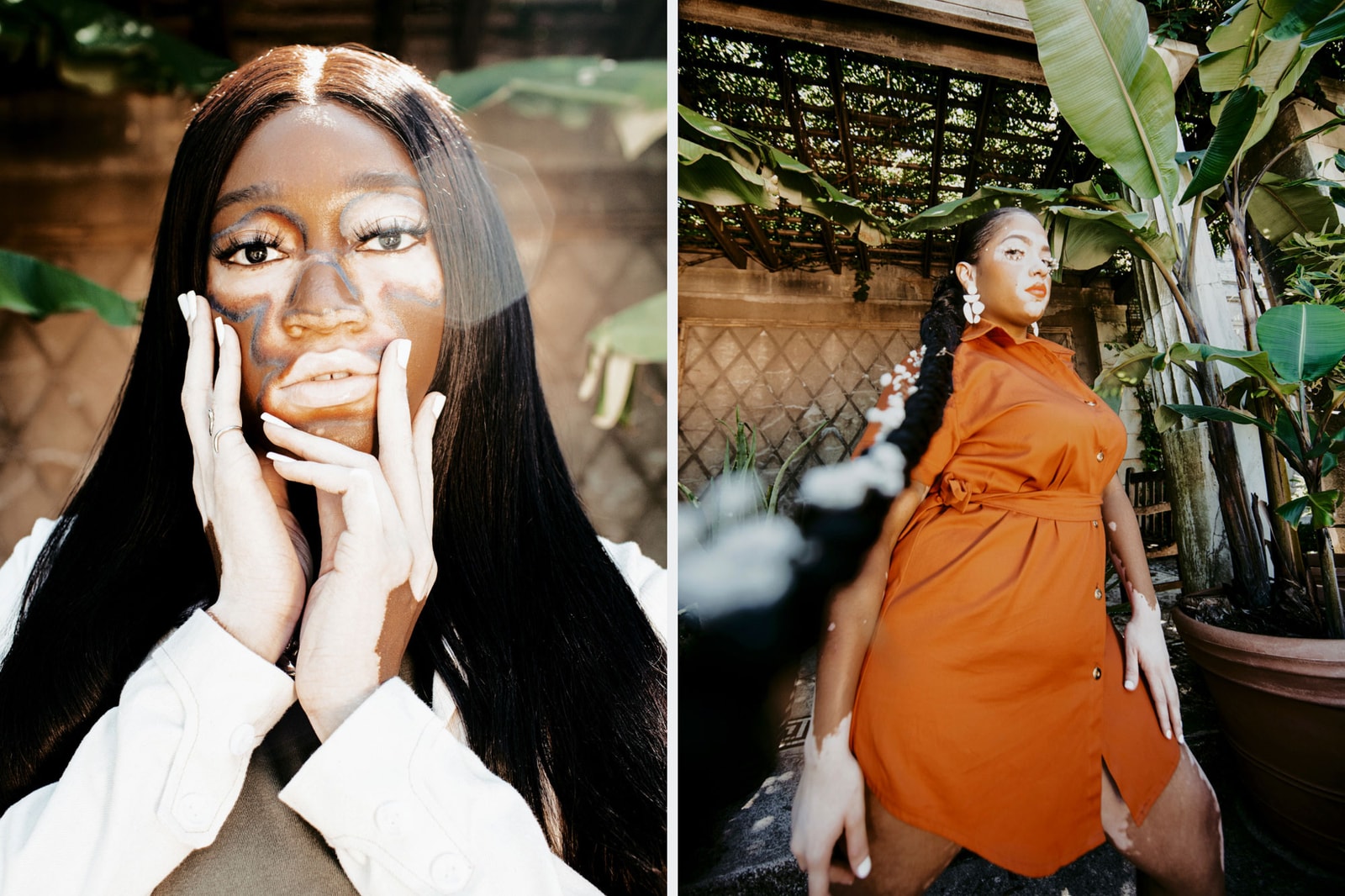 How do you use photography and filmmaking as a mode for storytelling? How do you evoke emotion through using your cinematic style to capture raw, visceral moments?
Storytelling has always been an important factor in my work. When I first began shooting, I knew I wanted my photos to make people feel something. Whether it be a full story being told through a series of images or one image left open to the viewer's interpretation, I create entire scenes in my photographs (and now in my films) that tell stories. These scenes include characters, settings, plots and tones. I like to give my viewers perspectives, circumstances and scenarios they can relate to. Allowing viewers to experience someone else's emotions creates a space for them to be empathetic, and in that space of empathy, emotions are evoked.
What was the process like when directing and framing the narrative for your short film?
The process of directing ILGAHOM was a learning experience. This is the first short film I've directed and I learned a lot along the way. It was almost like putting the pieces of a puzzle together every step of the way which almost forced the narrative to progressively change. However, those changes happened for the better.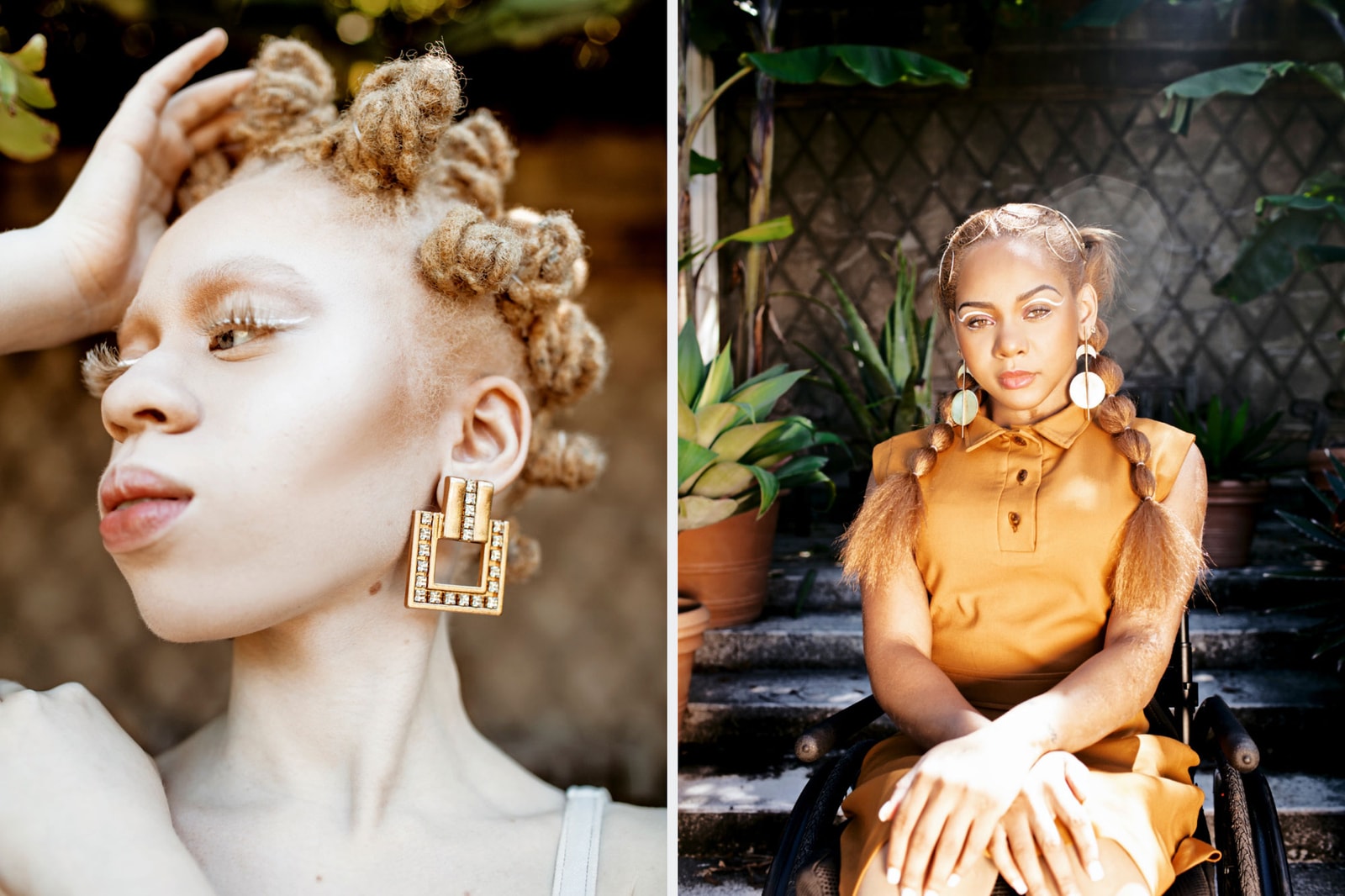 What inspired you to create your new short film? What was the creative process like when conceptualizing how to best narrate the story?
The inspiration for ILGAHOM stemmed from two creatives meeting up to discuss the possibility of collaboration. Joshua Damis, owner of Madesure NYC, came to me with the idea of doing an inclusivity based photo shoot with women of all different body shapes and skin tones in womenswear clothing that his brand would custom make. As we began to conceptualize, moodboard and even cast, I felt it was important to dig a little deeper. The thought of inclusivity and what it truly means to be inclusive grew overtime from just body shapes and skin tones to distinct features and life altering challenges. We then decided to get to know the women we casted and the stories behind each of their lives and challenges they've faced. This is what ultimately narrates the story.
How does the film weave in spoken words — voiced by Francine Tamakloe — and vignettes of each woman's story in order to emphasize self-love and self-confidence?
Naked by Francine Tamakloe is a poem that was written well before I Look Good As Hell On Me came about. As we began to piece the film together, instead of having a script or a traditional narration, I wanted to have a spoken word piece that portrayed self-love and confidence. Once Francine's narration was weaved in, I noticed an undeniable relationship between the flow of the poem and the experiences the girls in the film were sharing. Francine's words almost seemed to preface each girl's interview piece and further depicted the overall message of the film.
What inspired you to tell the stories of each woman and how does your short film focus on highlighting individuals who have historically been underrepresented with the fashion and beauty industry?
After casting each woman, we realized that they each had unique stories that were far too great to go unnoticed. We were really inspired by the idea that people like these women who are plus size, and those who live with albinism, disabilities, vitiligo, hyperpigmentation (just to name a few) have just begun to become acceptable in the fashion and beauty industry. The popularization of these historically underrepresented groups has just begun progressing in the last 5 years or so, and it still isn't even a "norm." Highlighting them, and the struggles they face, but also showcasing them in the way that they want to be seen and not how society sees them was the driving force of ILGAHOM.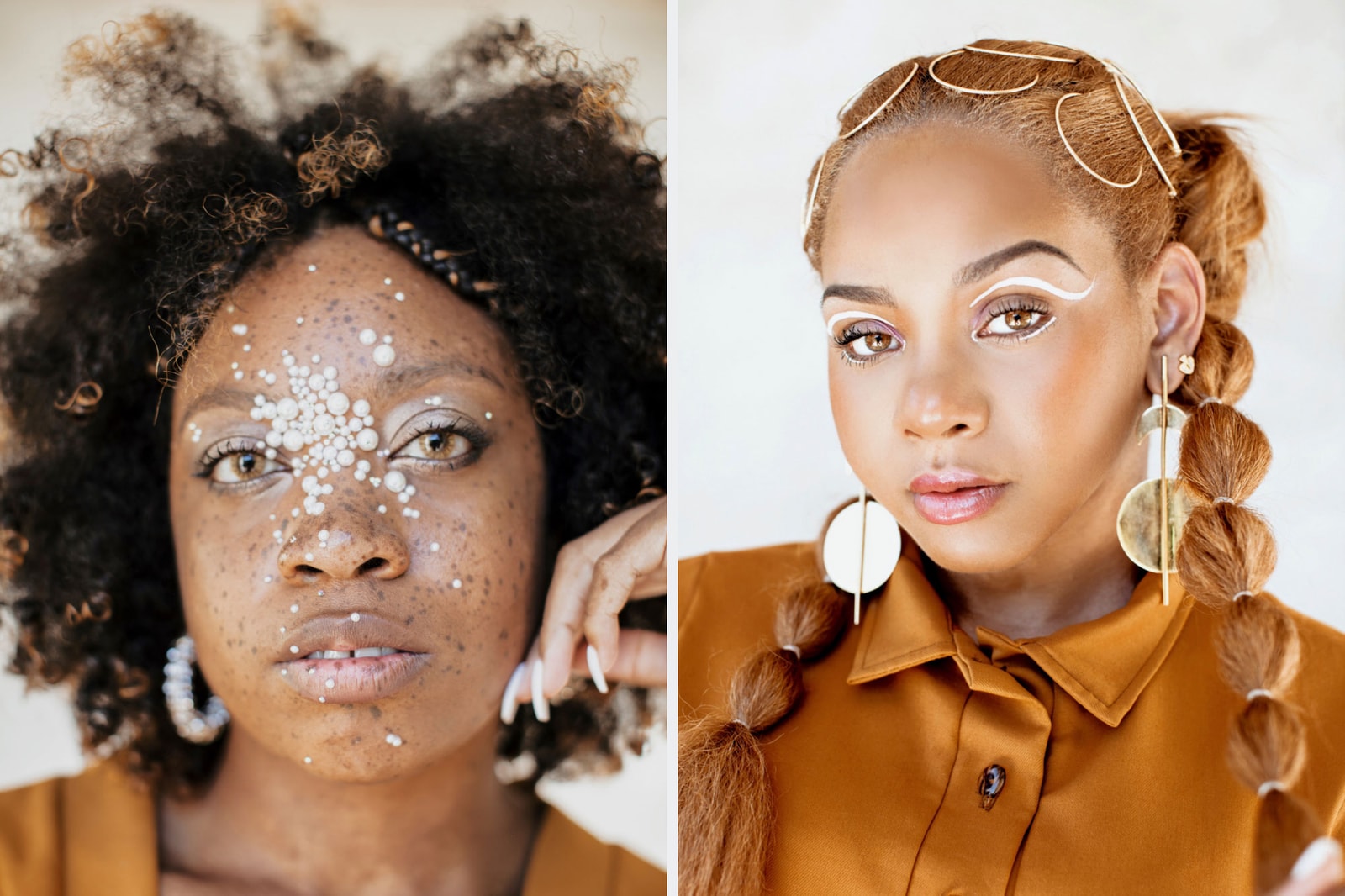 Can you talk about Madesure NYC and how they were involved in the creative and filmmaking process? What was the overall goal or reasoning behind having them create bespoke garments for each of the featured women?
Madesure NYC is a bespoke garment brand owned by Joshua Damis. Madesure's overall mission is surrounded by the idea of inclusivity and comfortability. By designing made to measure clothing for every individual no matter what their body type or circumstance is, Madesure strives to make sure that every person is happy and confident in their clothing. Creating bespoke garments for these women was important to us because of how underrepresented these women are in the fashion industry. Being curvy, having disabilities and being tall or short are all factors that put limitations on the types of clothing people can find and actually feel comfortable wearing. Madesure researched, hand sketched, sourced fabric and produced garments based on each woman's specific body, skin tone and personal preference.
How did you highlight the beauty of each woman and showcase how her individuality could be expressed through using fashion and beauty as a tool?
I believe we took the time to listen to each woman as they confided in us about the lack of consideration they've received in the beauty and fashion industries. We ensured that every girl's makeup was done with highlighting their features instead of hiding them. India Lyons, the woman featured with albinism, expressed to us that she had never had any makeup artist match her skin tone. Many of the girls also expressed that this was the first time they'd experienced such extensive measurements being taken. It was important to us to allow the girls to be themselves and to look and feel confident.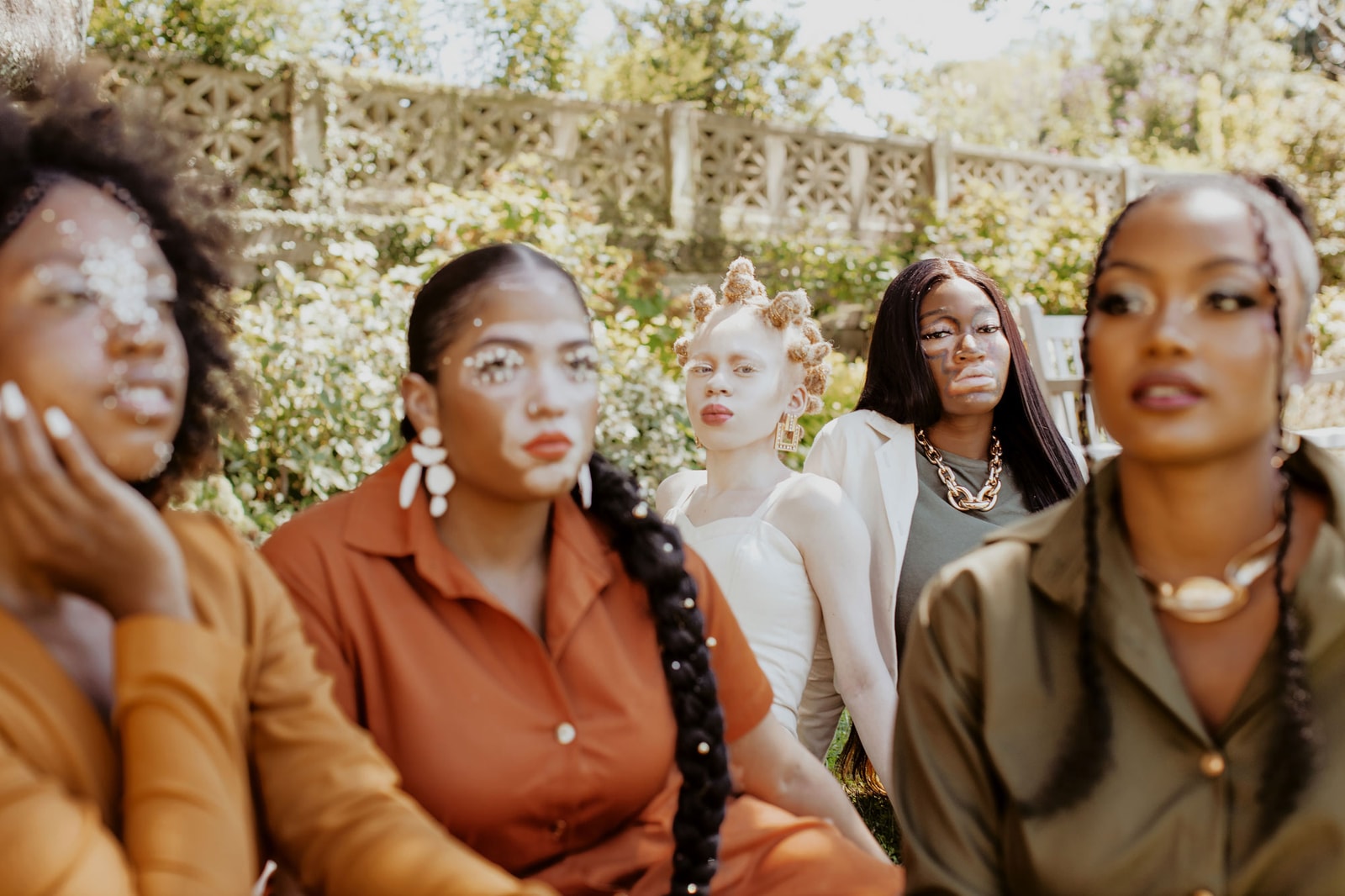 What advice would you offer to the next generation of creatives who want to pursue photography and filmmaking?
The advice I would give to any creatives looking to pursue photography and filmmaking is to be consistent and persistent. Sometimes you have to just take a leap of faith in your passion. I would also advise any creative to follow the process of plan, execute and repeat. Planning is the foundation of clearly expressing your thoughts and ideas. Execution is important because you can never move forward in success and failure if you never try. And, repetition is key for growth.
How do you use your platform to champion the creative come up of new generations?
As a self taught photographer from the Bronx, I have never let anything limit my dreams and aspirations. I use my platform to show creatives on the come up that it doesn't matter where you are from or what your starting point is in regards to your craft. With proper planning and execution you can achieve great things.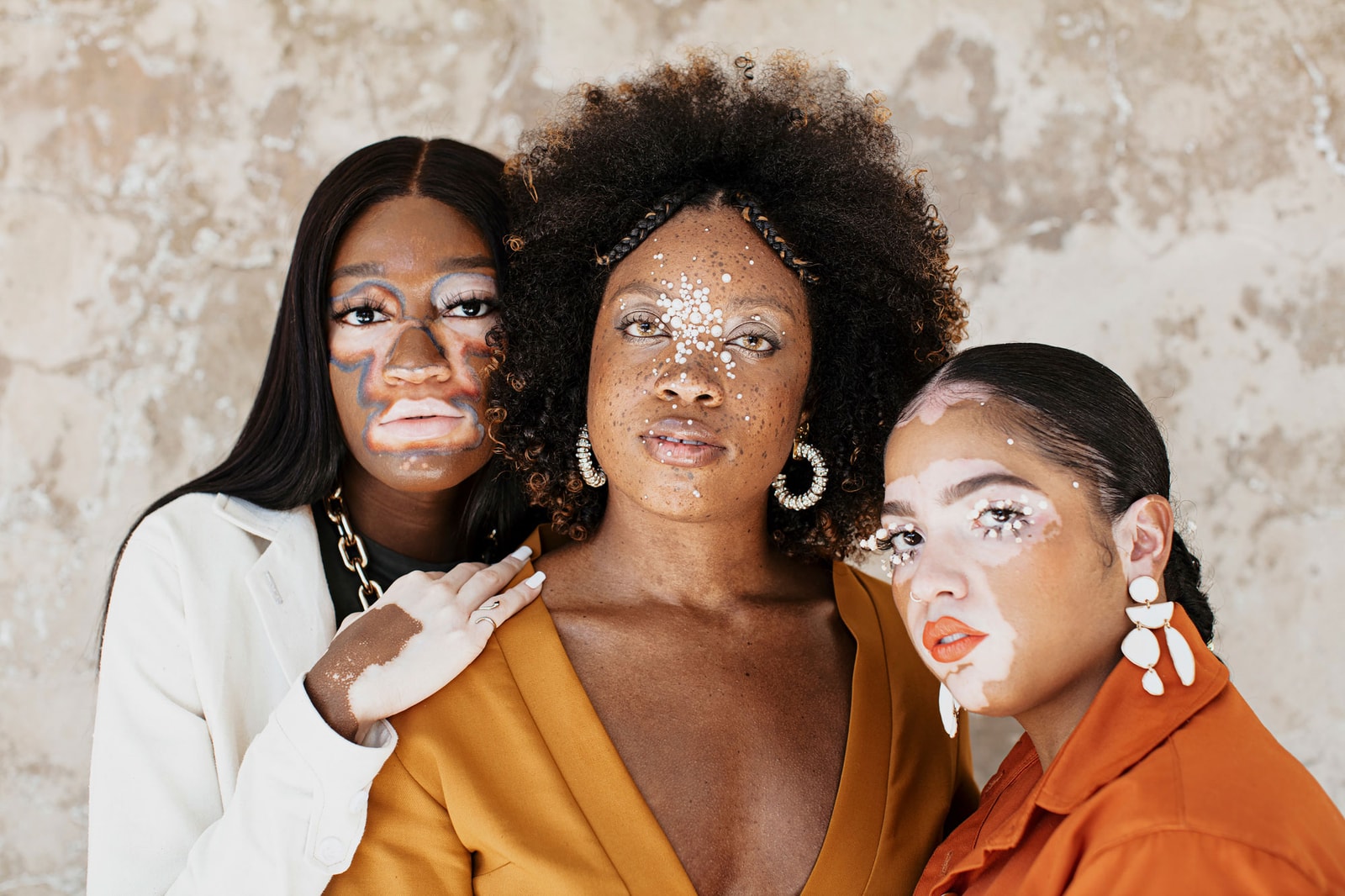 What do you hope the audiences will take away from viewing the short film?
Through I Look Good As Hell On Me, I want the film to speak to the audiences that see people like India, Azzura'e, Storm, Ndeye, Yaya and Aliyah everyday and think that what makes them who they are also limits them. I hope that they will see the beauty in their confidence and look at life a little differently. As for the individuals who relate to these 6 women through shared experiences, I hope that they can remember they have no limitations. It's okay to experience emotions about being different, but it's also important to love yourself regardless.