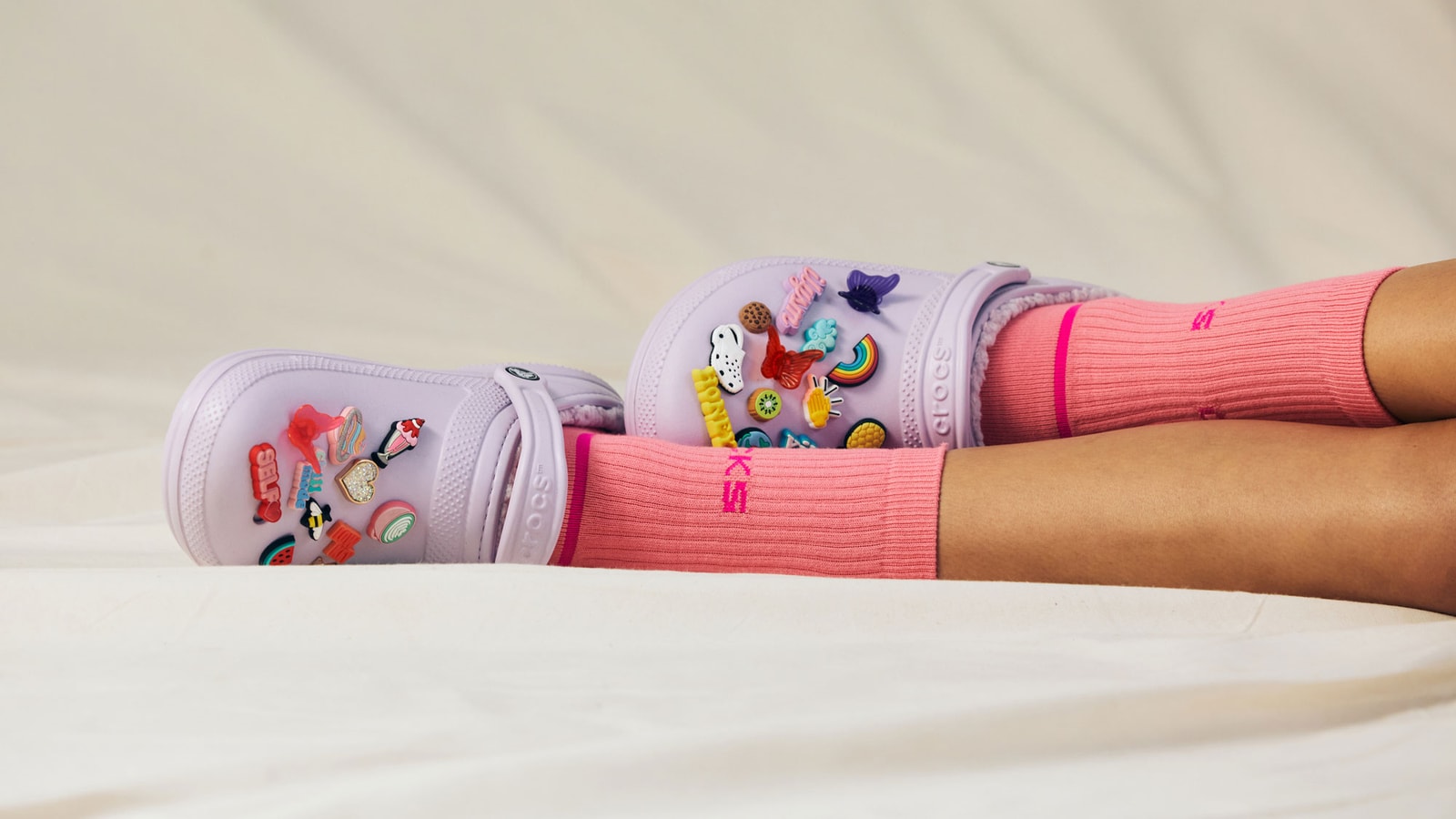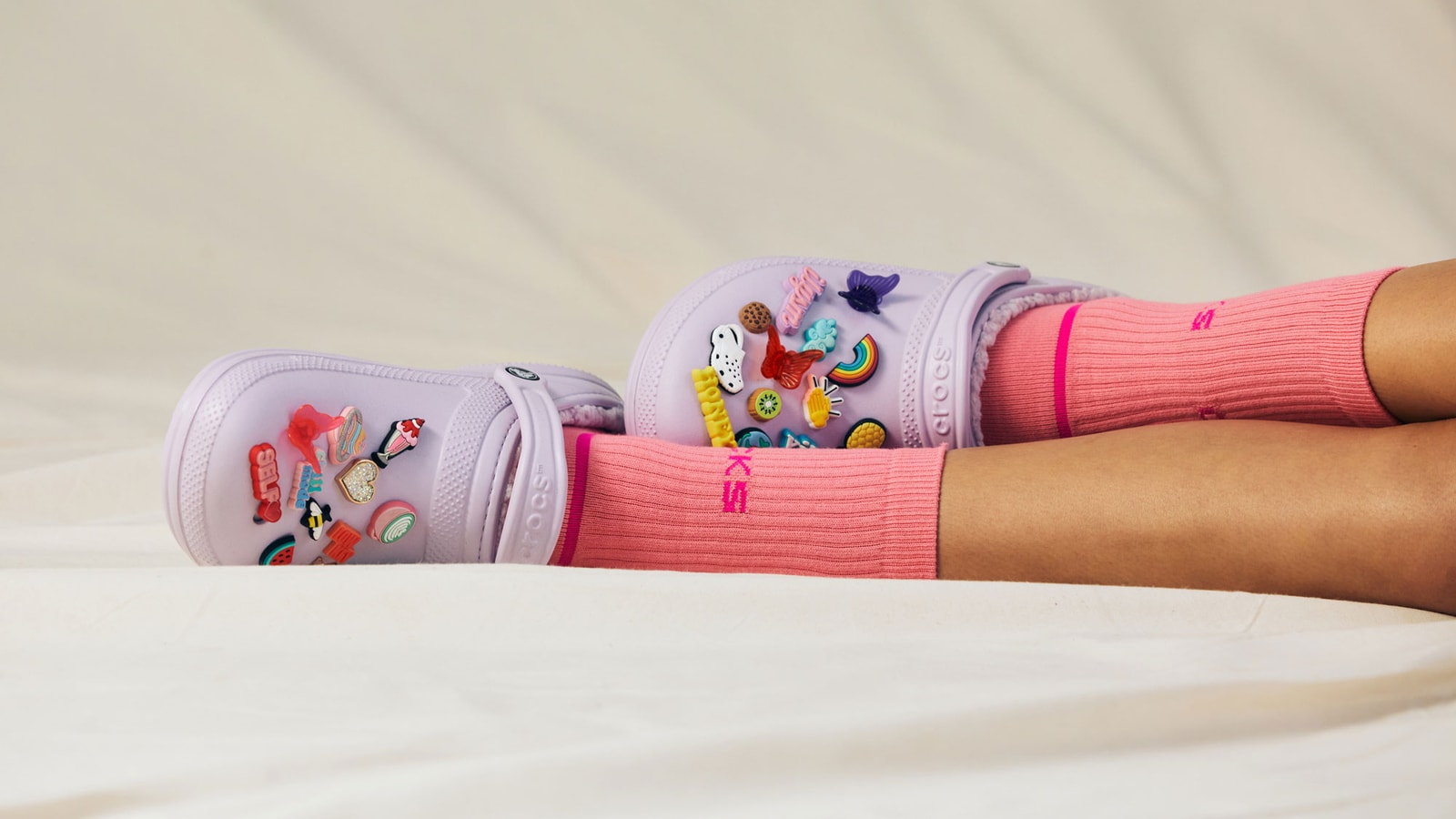 Style Residency: 5 Stylist-Approved Ways to Make a Sartorial Statement Wearing Crocs
Gia Seo demonstrates how to masterfully style the perennial favorite wardrobe staple.
Ask plenty of style savants and they'll tell you: the pièce de résistance of any standout look is a striking pair of shoes. For those looking to level up their footwear game and take the art of personal style to new heights, Crocs has unveiled an enviable lineup of reimagined footwear staples that includes the Classic Fur Sure, Classic Lined Clog, Classic Crocs Sandal and the Classic Neo Puff Shorty Boot. To find a sole to suit your every fashion whim and usher in a new season in bold fashion, the cult-classic footwear brand is proving you don't have to sacrifice comfort for style, one step at a time.
To prove why the understated ease of Crocs' classically, cool styles are the fundamental backbone of any wardrobe, HYPEBAE tapped Gia Seo, a New York-based creative director and stylist to devise a series of statement-making looks where joyous uses of color, textures and patterns reign supreme.
1 of 2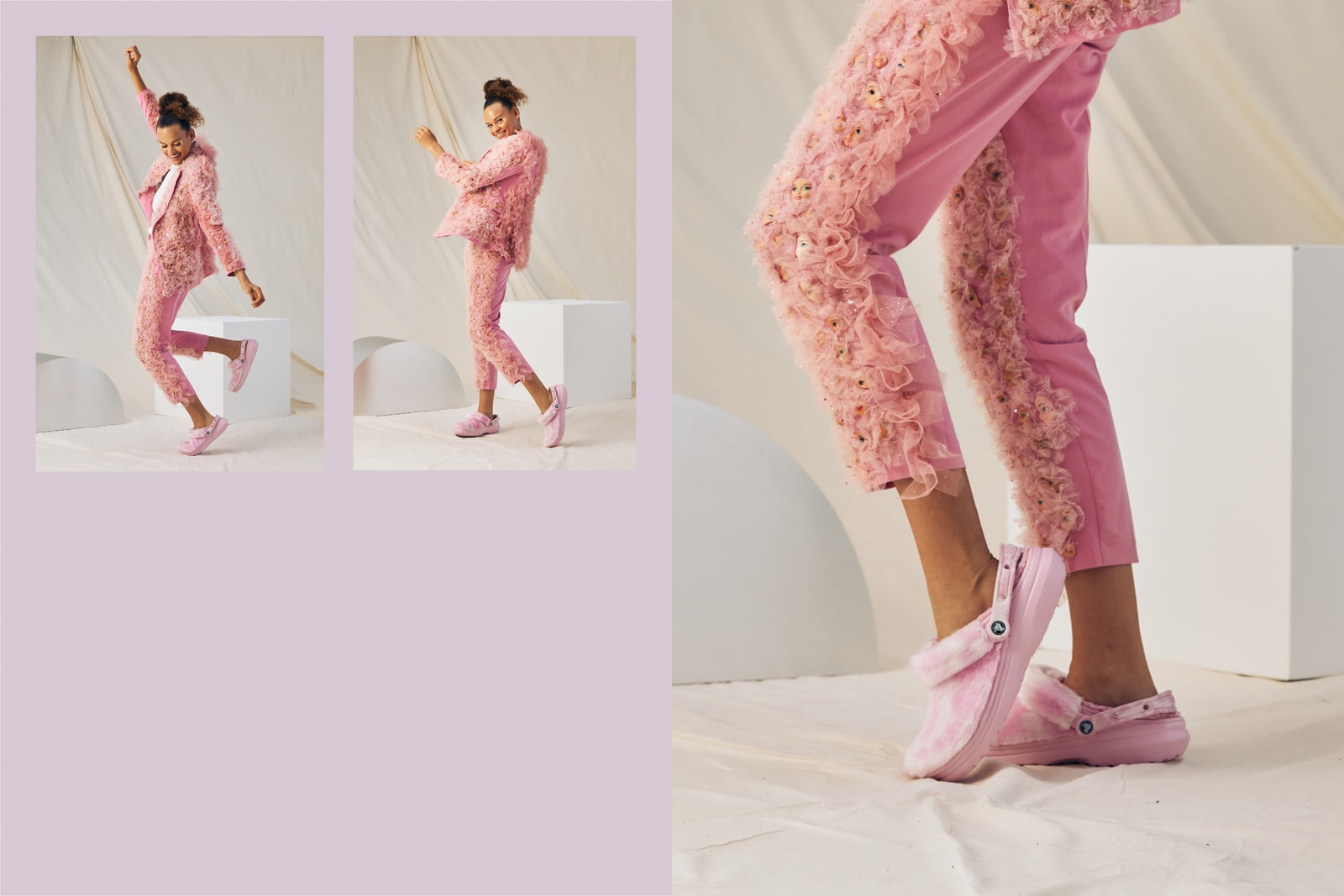 2 of 2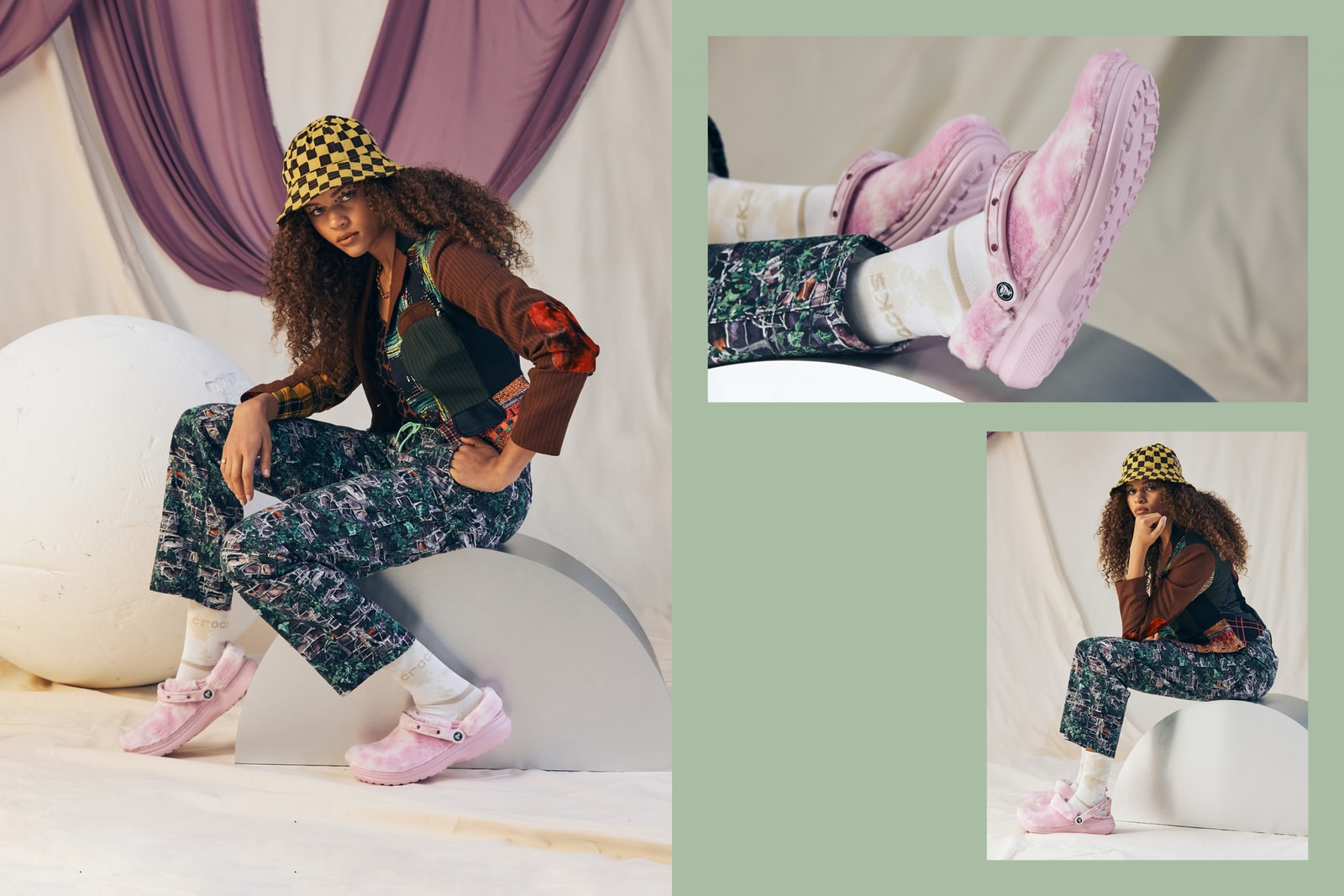 The Crocs Classic Clog is a perennial wardrobe favorite that always rises to the occasion. Beloved by all and revered for its unmatched comfort, the tried-and-true style now comes equipped with a plush-lined interior and a fuzzy, faux fur upper in swirling tie-dye — making the Classic Fur Sure ideal for making a grandiose statement. Proving why a statement jacket has become the final word in outerwear, Seo offset the silhouette's cozy texture with crisp separates like a sharply-cut blazer and fitted trousers adorned with saccharine ruffles, and Barbie doll faces. Never one to remiss an opportunity to juxtapose a myriad of vivacious prints and patterns, she then devised a relaxed look centered around a vintage Todd Oldham blazer clad in a brilliantly-bold display of patchwork and interwoven with rich textures. To elevate the cozy shoe to star status, she expertly paired a giraffe-print bodysuit with a reimagined take on the classic camouflage pants that was topped off with a checkered bucket hat in a punchy colorway.
1 of 2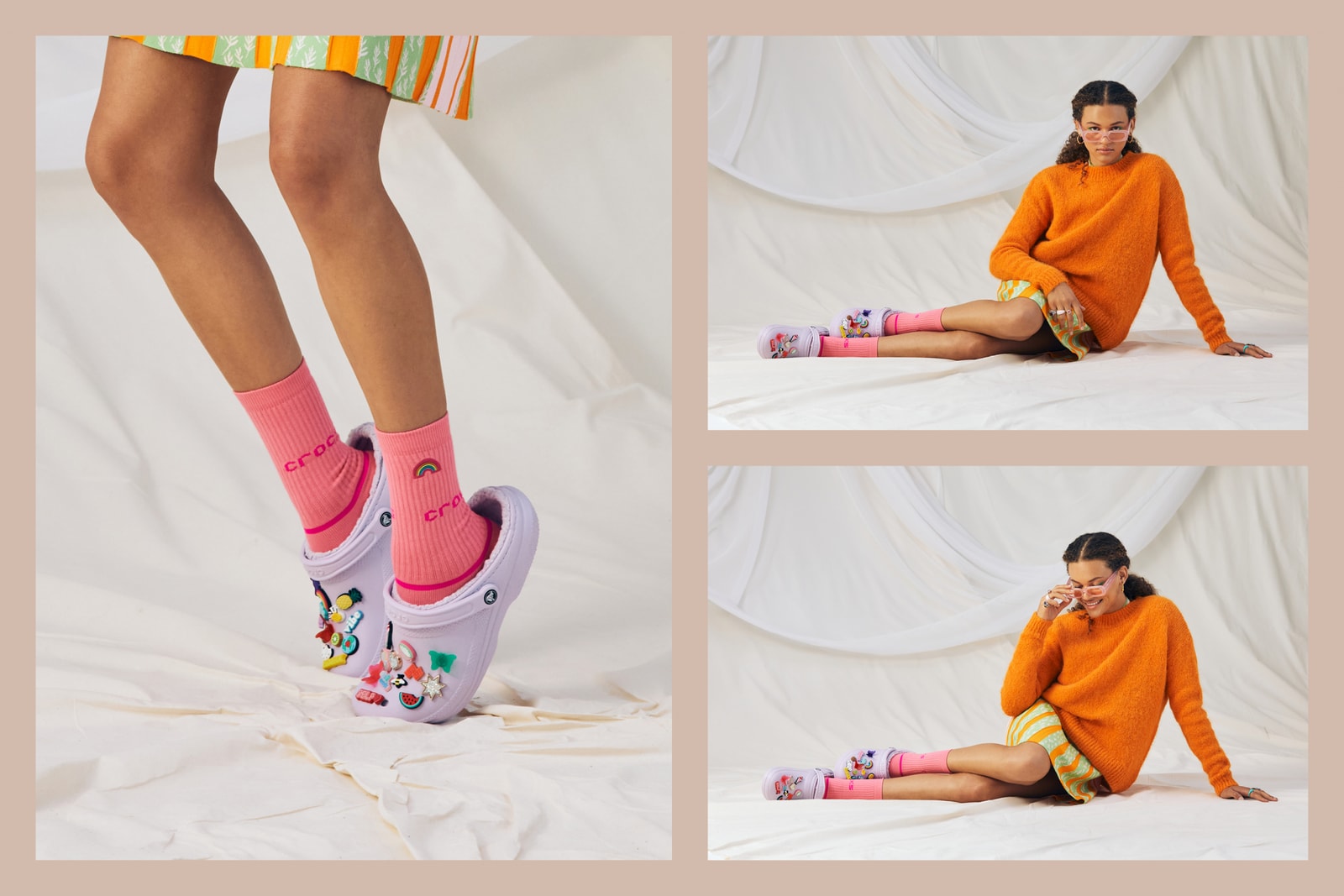 2 of 2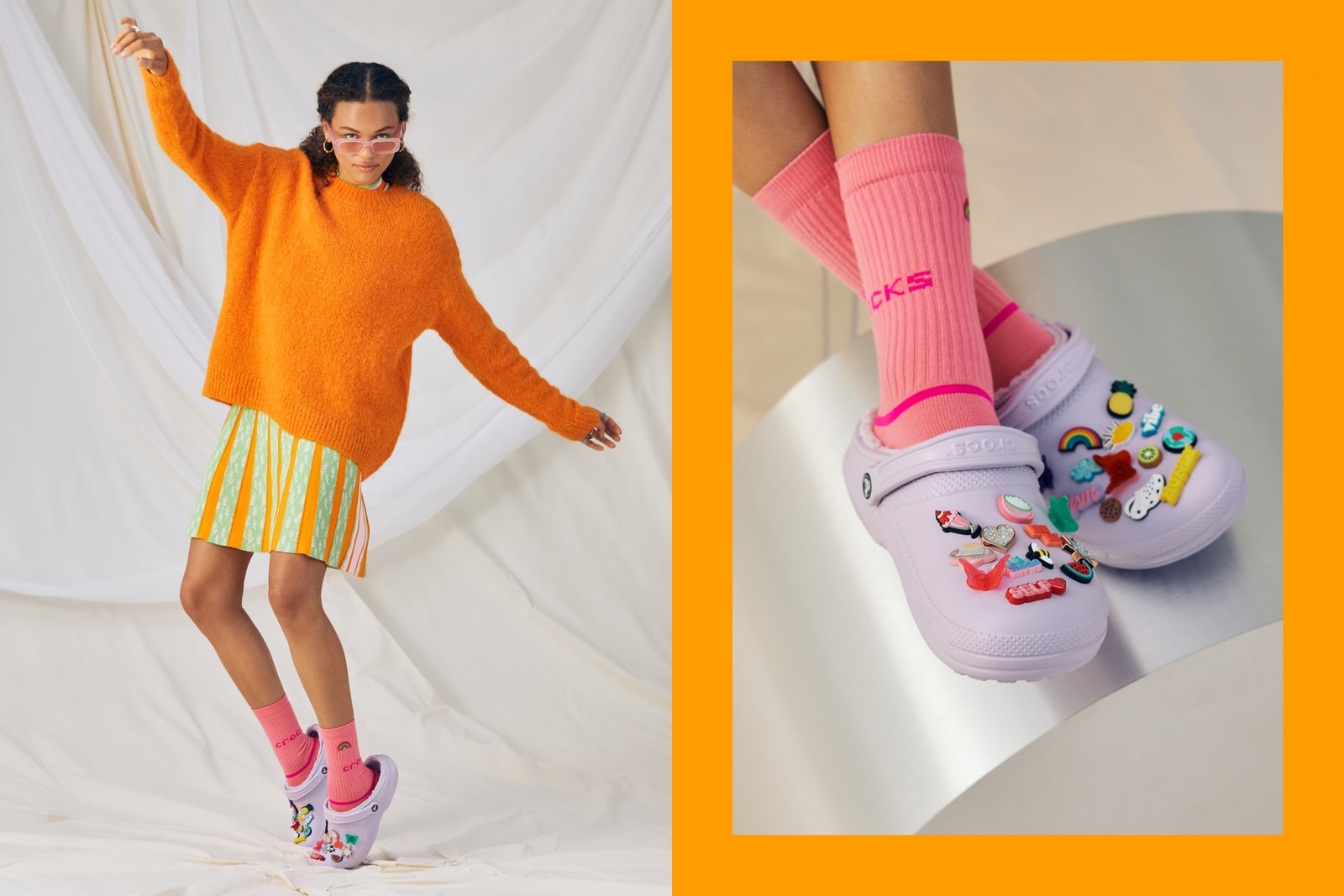 The perfect pair of reliable, stylish shoes does exist and it comes in the form of the Classic Lined Clog. Swathed in an ultra-plush lining, the reimagined clog comes forth as the season's most-wanted footwear choice in part to the Croslite™ foam construction that adds a welcomed boost of cushion and comfort — all wrapped in one shoe. For a sunny outlook on personal style, try your hand at wearing complementary colors like a brightly-tinged, pleated dress in electric hints of neon green and orange along with an oversized, orange sweater that's ripe for wearing all-season long. To add the cherry atop this sartorial sundae, complete the look by personalizing your Crocs with unique, one-of-a-kind Jibbitz™ charms, bubblegum pink socks and jovial sunglasses in a subtle wash of rose.
1 of 2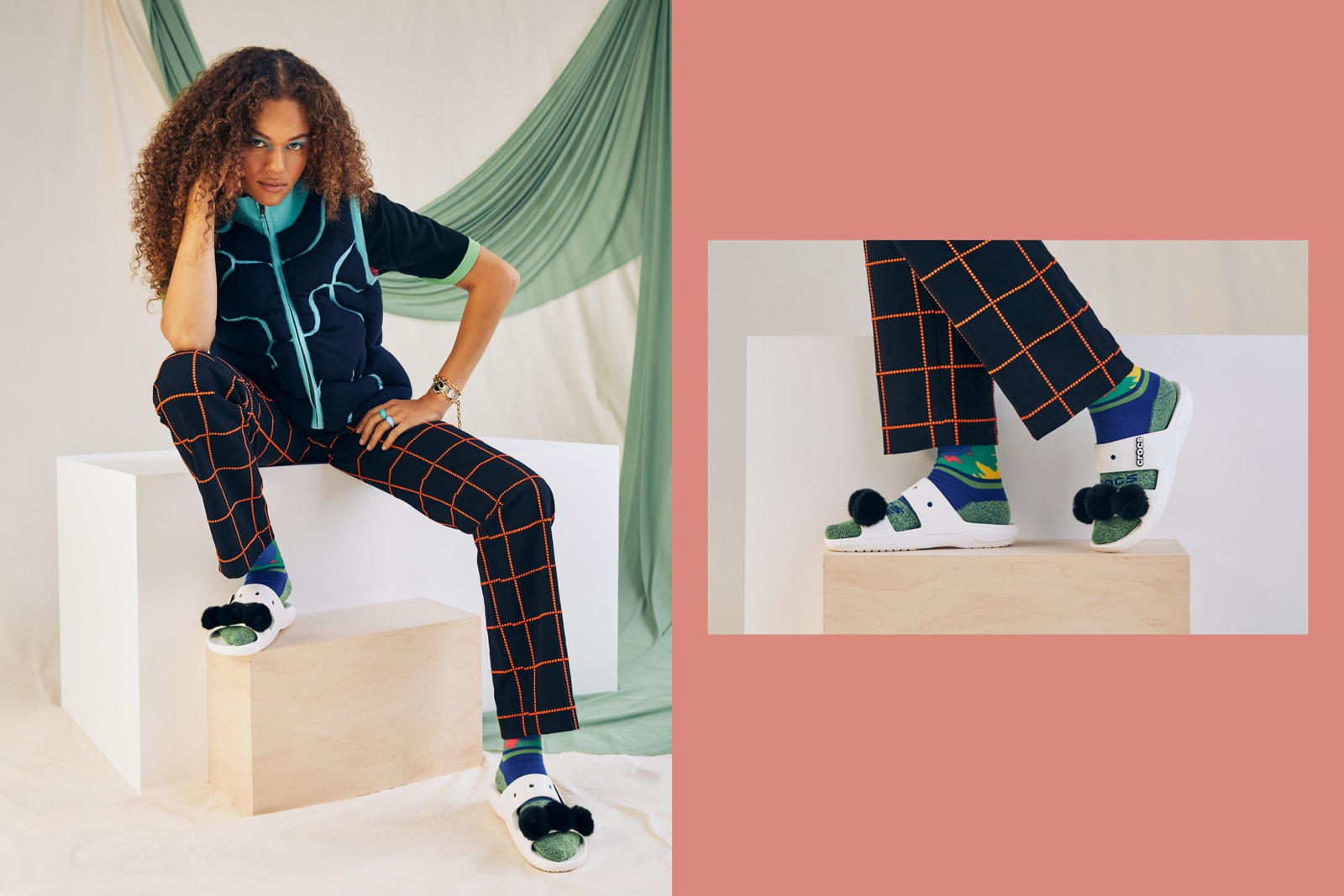 2 of 2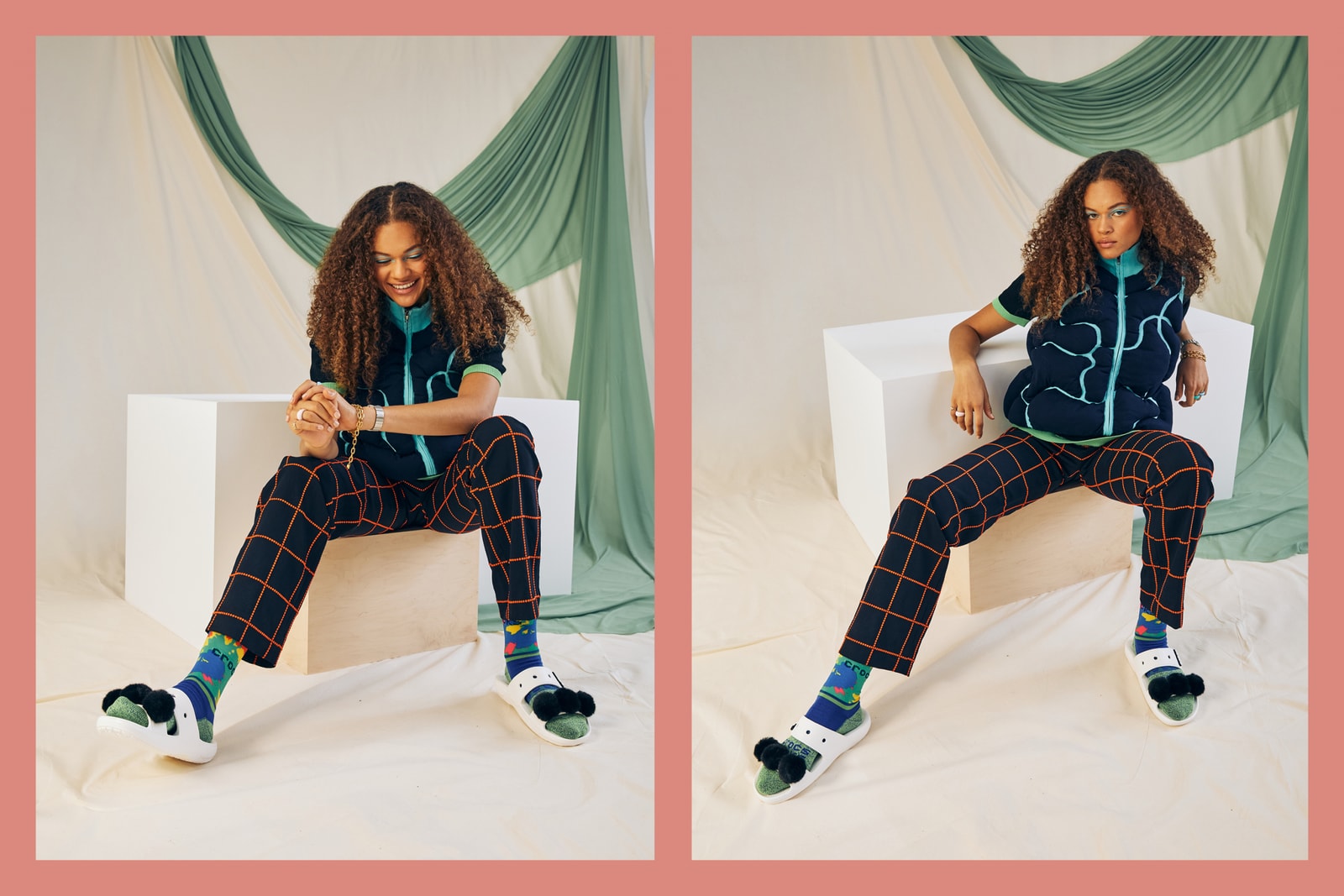 The Classic Crocs Sandal possesses the comfort of a slipper combined with the grace and ease of a slide. Putting a fresh, elevated spin on the eternally-classic sandal, the newest iteration from Crocs features two upper straps to keep feet secured while seven holes atop each shoe allow for a trio of Puff Ball Jibbitz™ that come in rainbow hues and solid tones. As the MVP of the fall season, the elevated sandal adds a polished edge to any off-duty look when worn with a retro-inspired knit polo, nostalgic, oversized sweater vest for optimum coziness and a crisp-fitting pair of modernized plaid pants for peak louche lounging.
1 of 2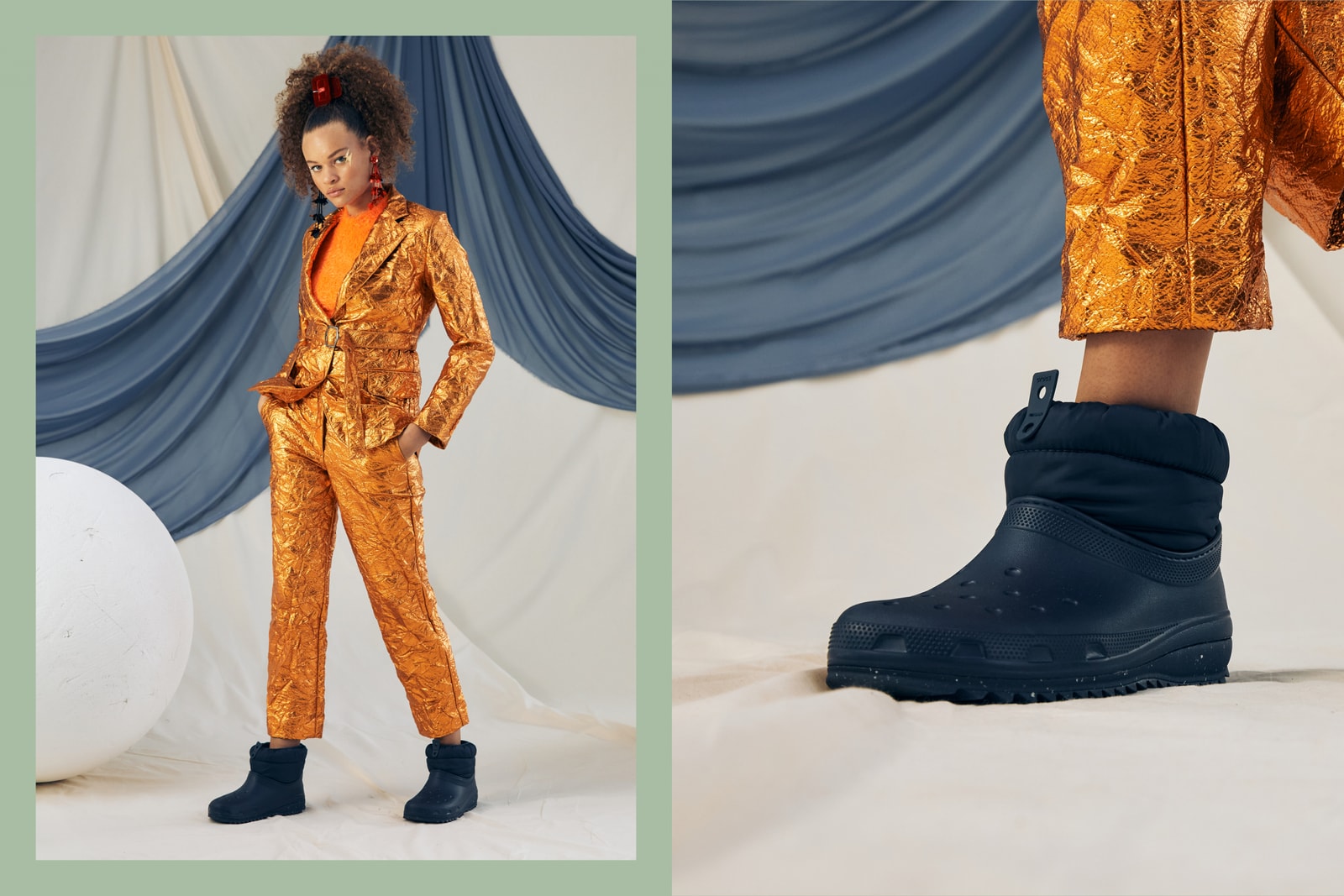 2 of 2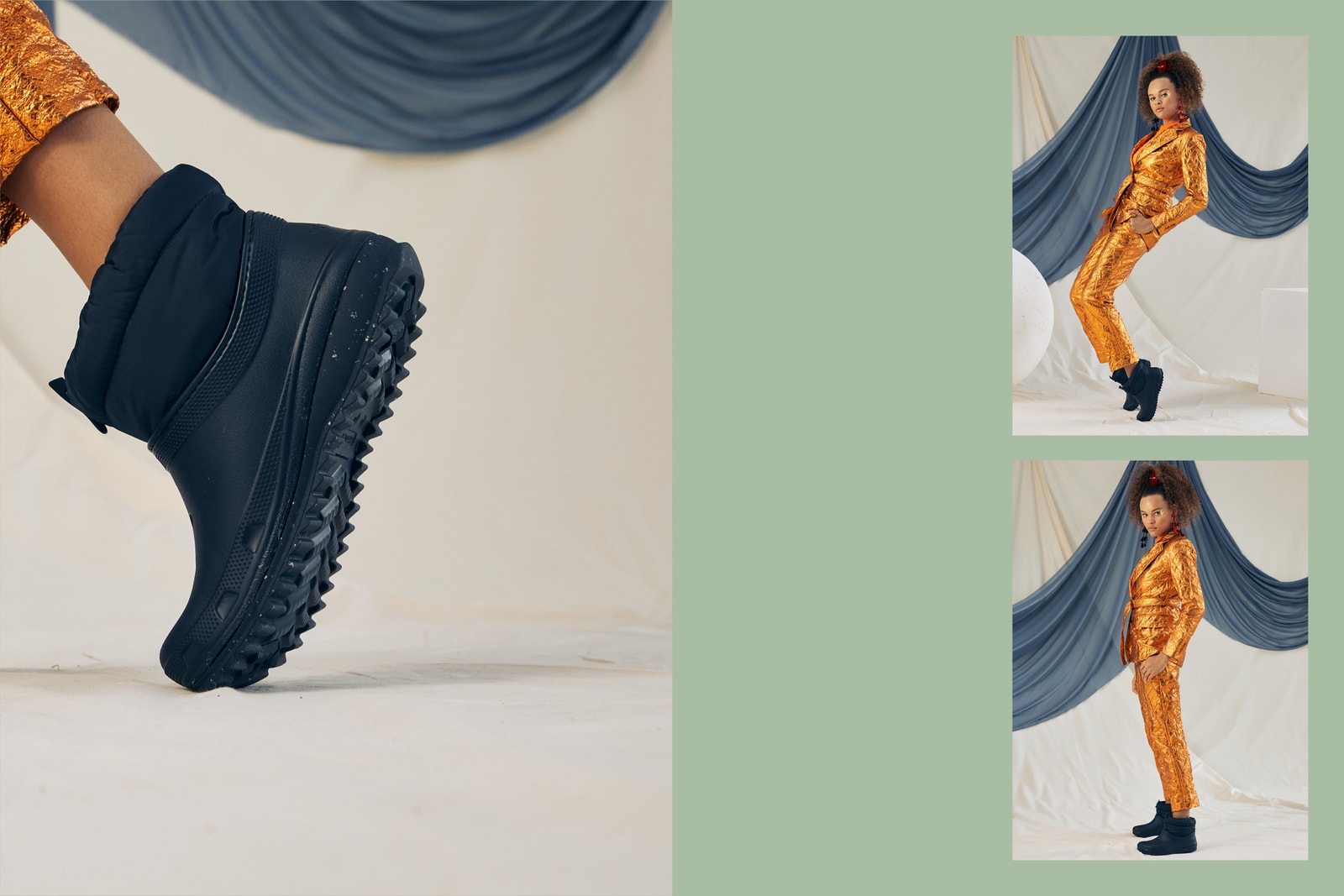 Cold weather doesn't stand a chance with Crocs Neo Puff Shorty Boot. With a fully, fuzz-lined interior, puffy insulation around the ankle and a sawtooth outsole for added traction, the ultimate winter boot has finally come to fruition. To brave the chillier months in style, Seo recommends reaching for a striking suit in brazen colors like molten metallics or outlandishly unconventional textures. Offset the go-anywhere, do-anything look with a fitted, tailored pant and sleek, cozy layers for a polished approach to mastering seasonal dressing.
In the gallery above, check out the featured Crocs styles and head to the brand's site to purchase the all-new range of covetable footwear.