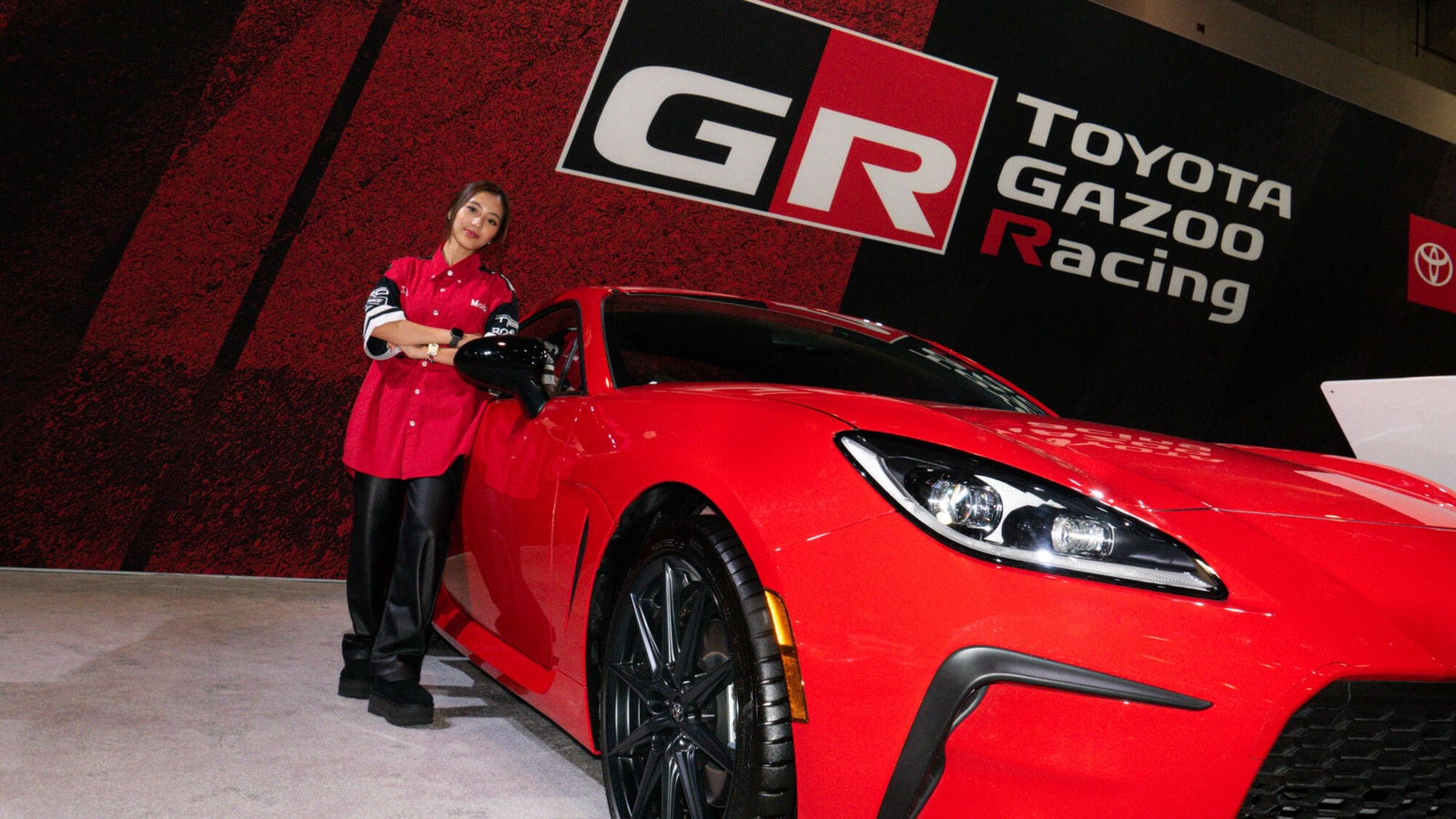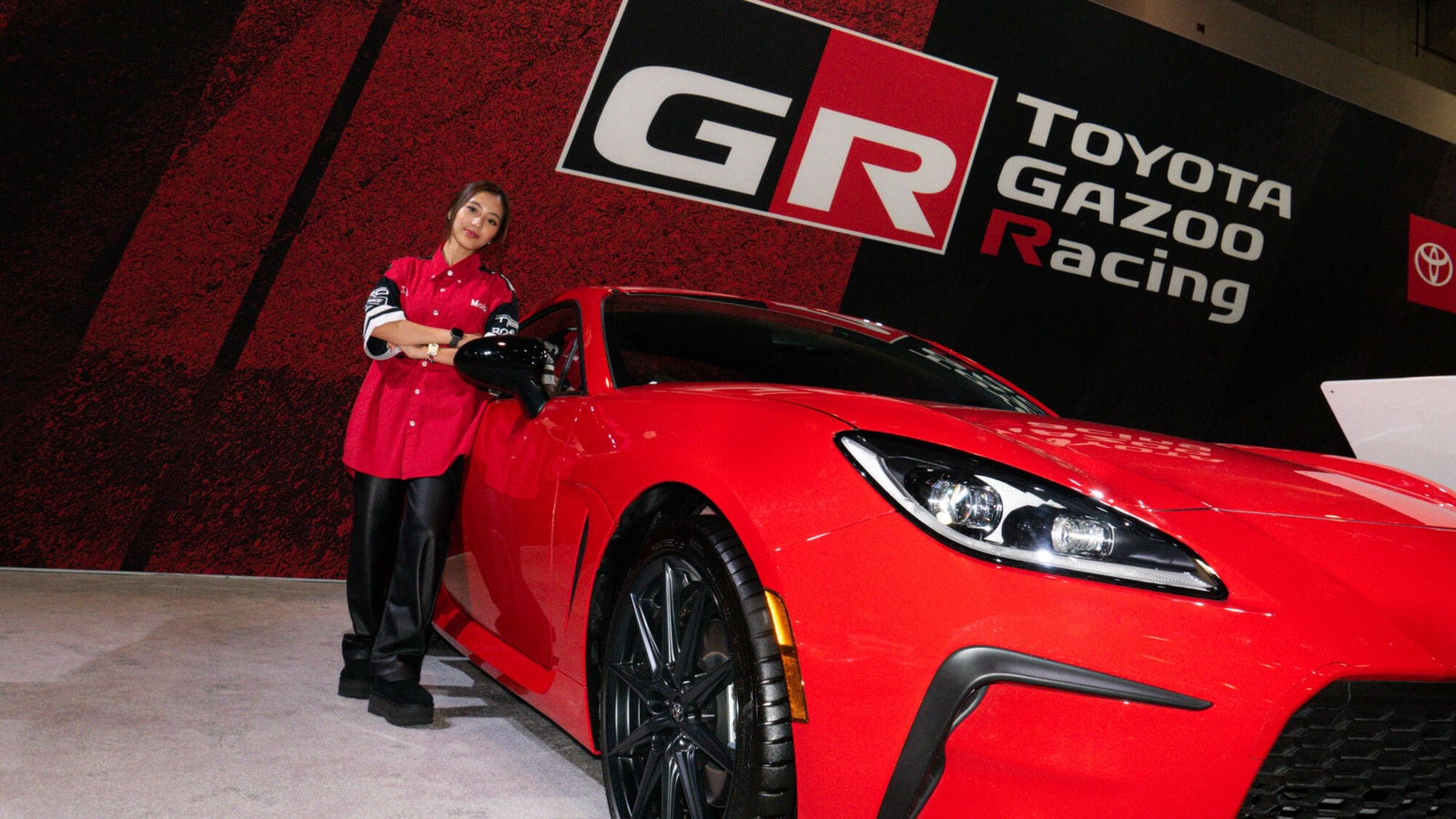 On the Ground at SEMA With Car Enthusiast Maaya Orido
Featuring Toyota's GR Family lineup.
North American car show SEMA kicked off earlier this month and Hypebae was joined by Japanese racer Maaya Orido for the high-energy event, which brings together the who's who of the industry for some of the year's most exciting announcements and developments. With Maaya taking the lead, the Kyojo Cup racer led us through the Las Vegas Convention Center, leveraging her savvy and prowess to give us the need-to-know information on the high-speed cars stealing the show at SEMA. Amongst the spotlighted sporty vehicles, Toyota's models took center stage at the premier event.
1 of 2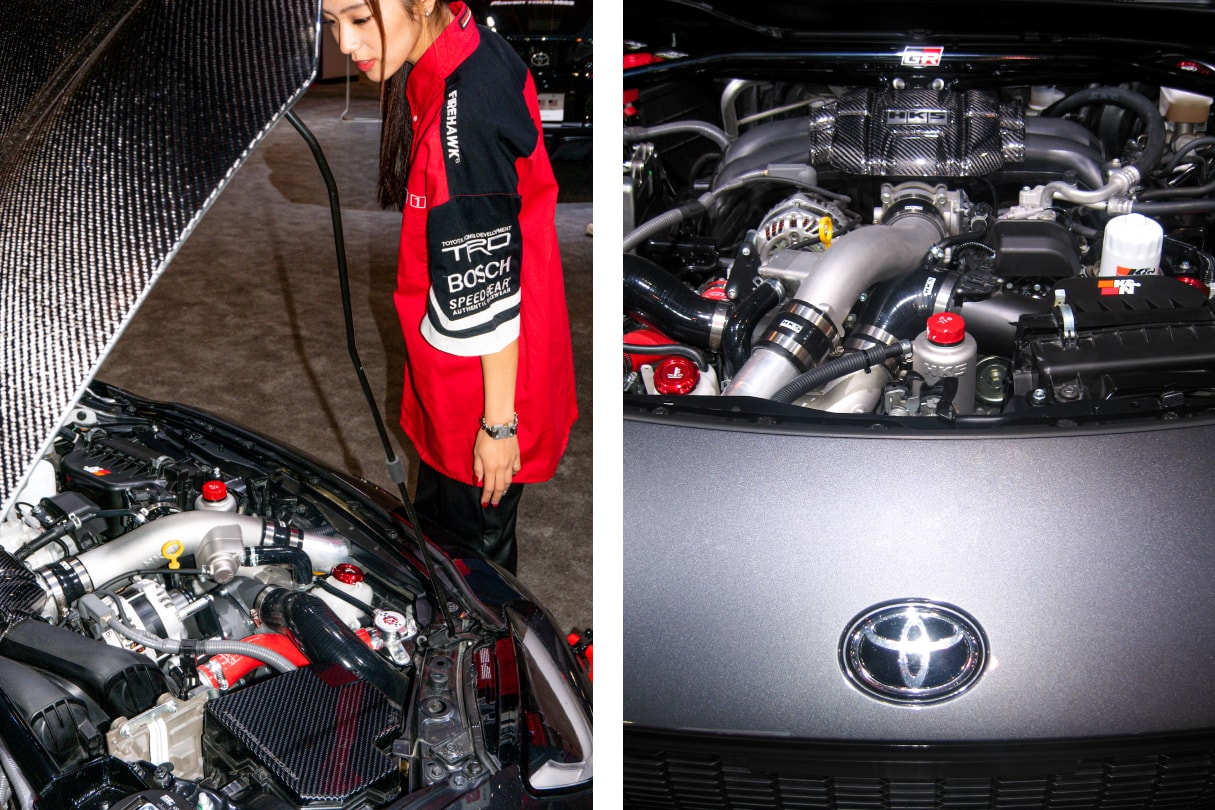 2 of 2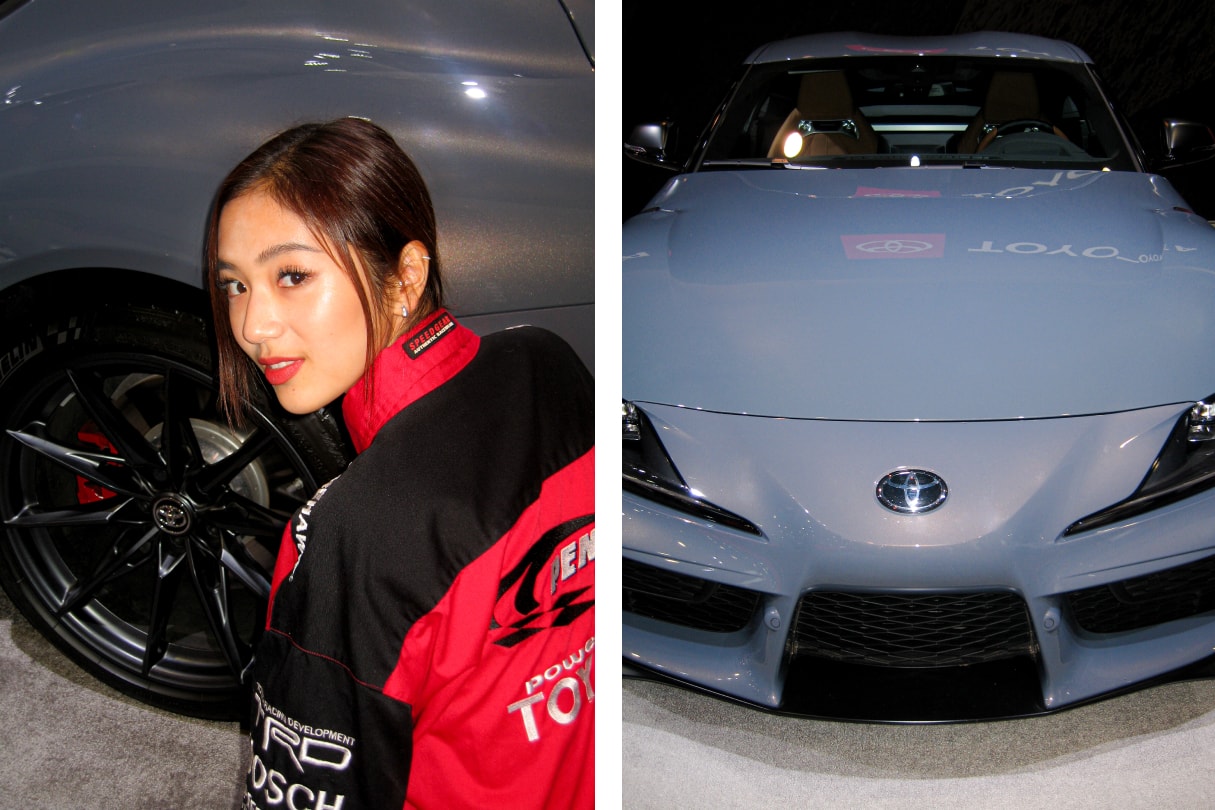 Flexing her familiarity with Toyota's cult-classic coupes, Maaya offered a rundown on the key features of the compact cars, presented by Gazoo Racing, on display at the Japanese marque's booth. Her own model that she drives at home in Japan, the Toyota GR86, was exhibited in a vibrant Track bRed color at the event, matching the vintage top she wore and styled with slouchy leather pants and bulky boots. Along with the GR86, the GR Supra and all-new GR Corolla were must-sees at SEMA. The 2023 iterations of each vehicle come in hot as evidenced by their first-rate attributes like the GR86's high-speed track mode, adrenaline-pumping performance and available 6-speed transmission. Both the GR Supra and the GR Corolla have manual transmissions though each have their own unique fortes. The former comes with available brembo brakes and available 19-inch wheels while the latter is enhanced with a triple exhaust and 3-cylinder 300 HP engine.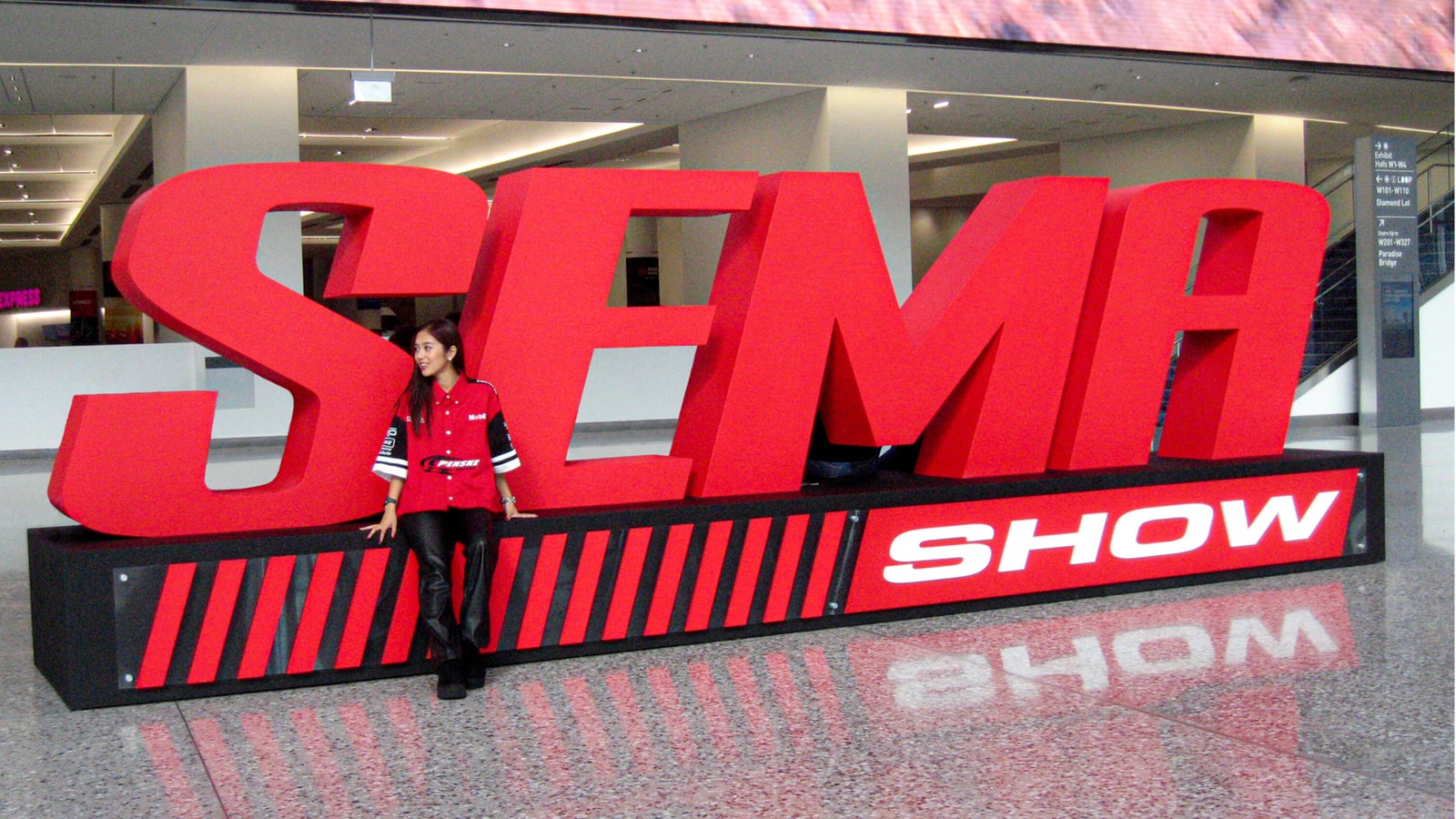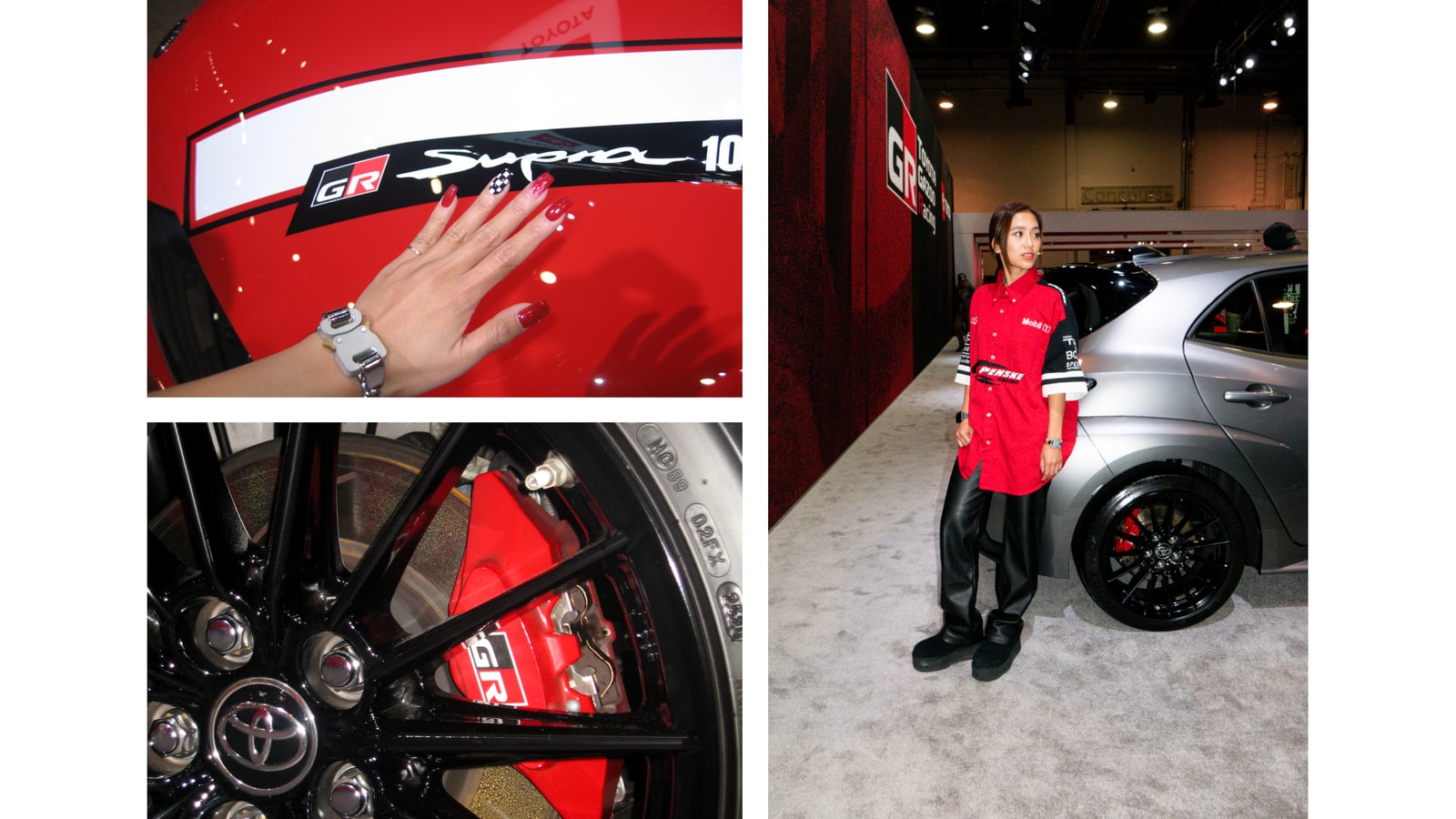 SEMA was supplemented with other engaging elements that elevated it to the next echelon. For example, renowned automobile photographer Larry Chen was also in attendance, showcasing the GR86 model he built at the Toyota booth. Following Maaya, it's clear that the annual show at the Las Vegas Convention Center is an automotive aficionado's paradise, wherein guests are surrounded by sporty vehicles and like-minded individuals, constantly feeding into each other's energy.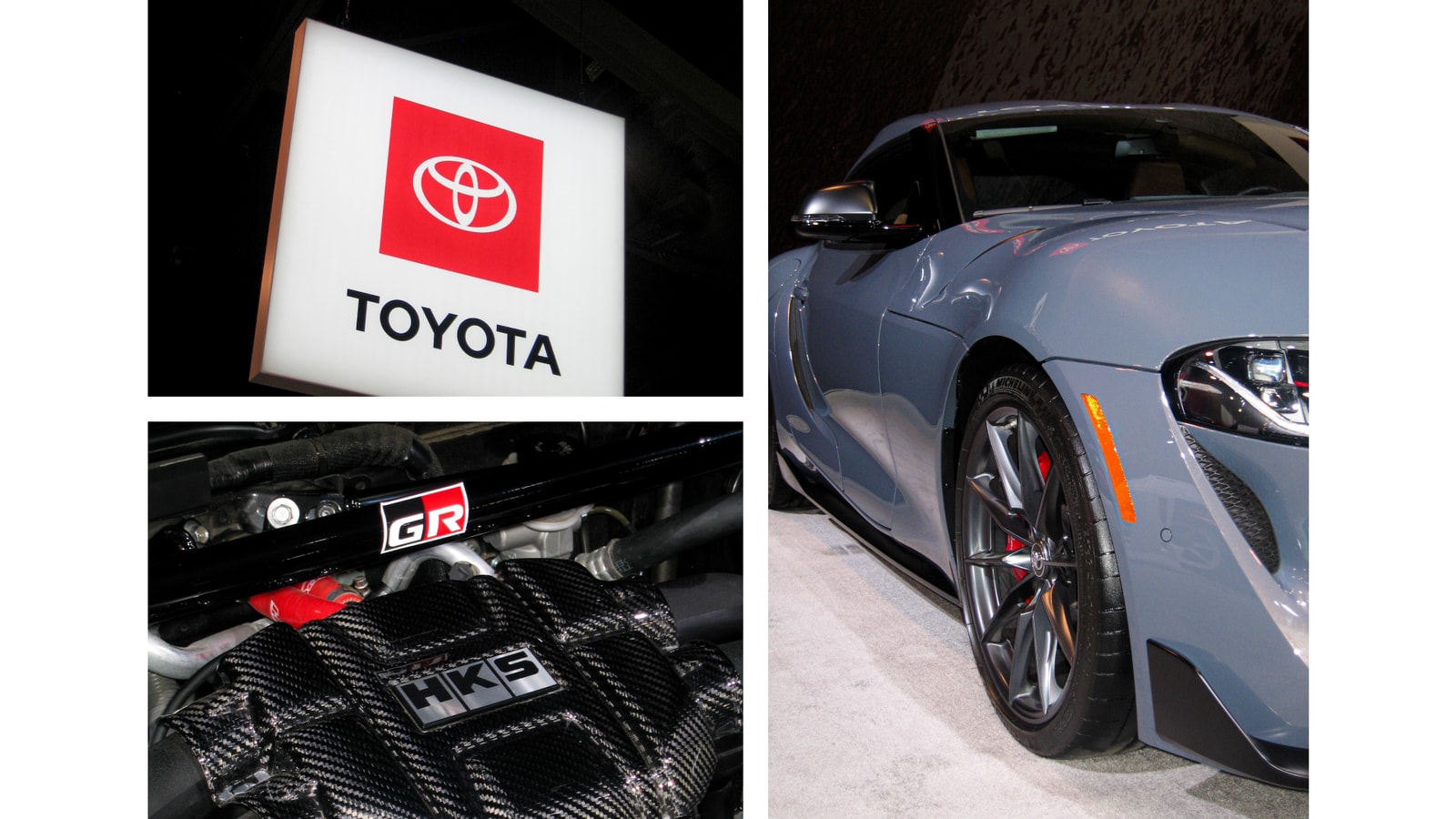 For a glimpse of what went down during the multi-day SEMA event and Toyota's new GR Family lineup, check out the images and video above and below.