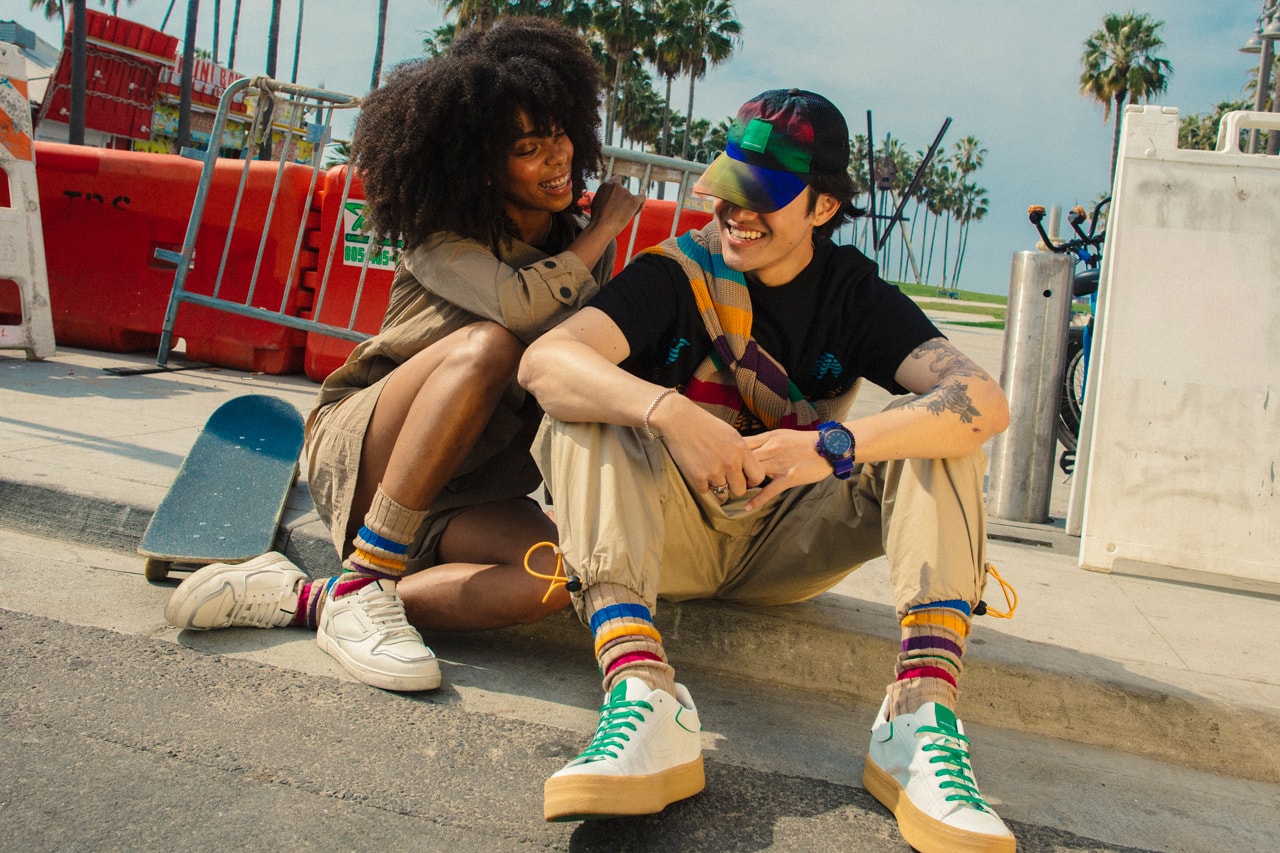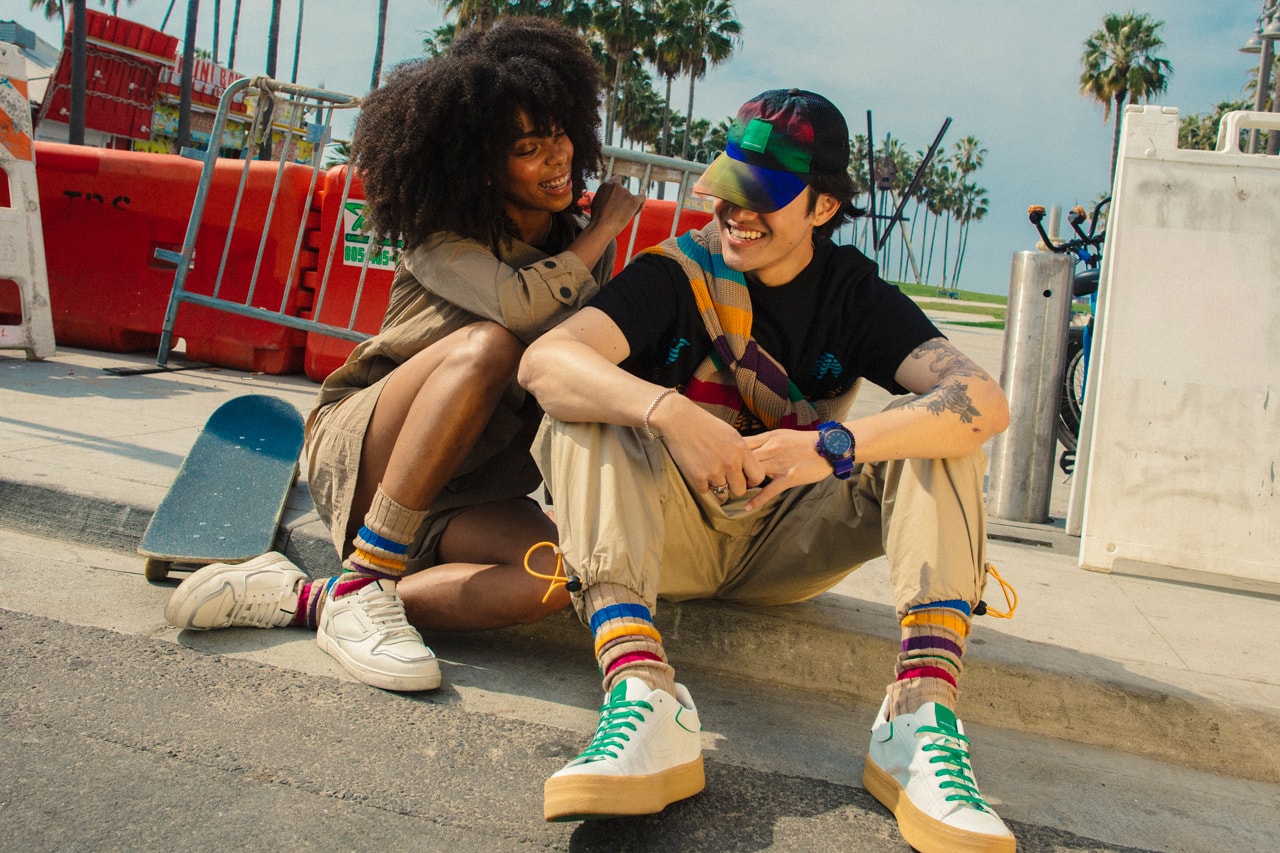 Explore The Power of Creative Communities With Emporio Armani
Bringing summer sustainability into the light.
This season, Emporio Armani's new sustainable collection plays with striking patterns and vivid colors on a range of innovative fabrics that employ green production processes. Drawing on the liberating energy of creative communities, the house adopts this free-flowing attitude and channels it into the essence of the collection. An array of sporty silhouettes, from swimsuits to cycling sets, meet oversized shirts and workwear jackets for a sea-to-city range. Emporio Armani uses fluoride-free ink to print this season's psychedelic color scheme of electric pinks, blues and oranges on recycled blends of cotton and nylon. Other items include organic cotton denim jeans, recycled elastane vests and a new bio-based accessories collection. As Emporio Armani becomes more rooted to the earth, HYPEBEAST heads to the home of sun chasers and health worshipers to capture skater Briana King and visual director Christian Haahs in the new season collection. Shot across LA, we explore the rituals that drive these creatives, how they recharge their energy and why subcultures are essential to their creative journeys.
1 of 4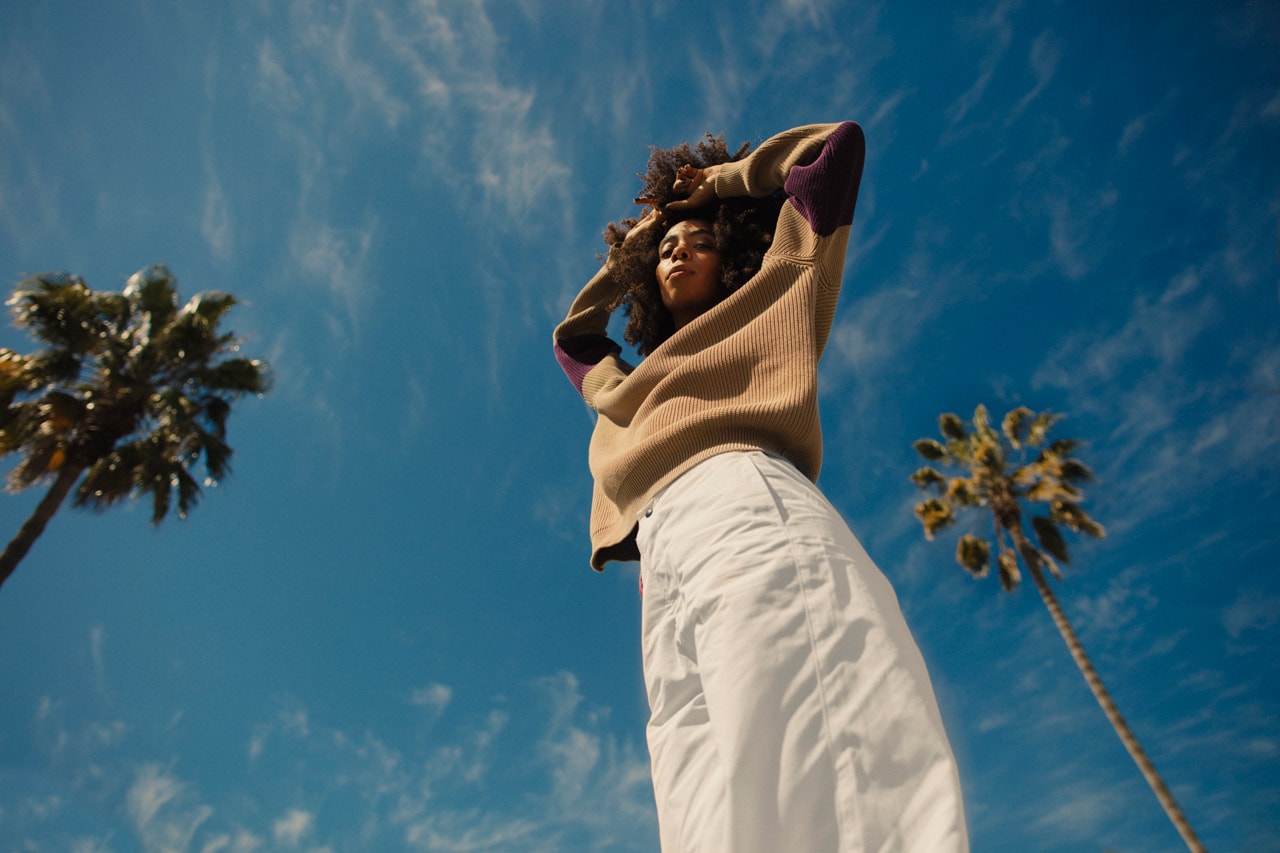 2 of 4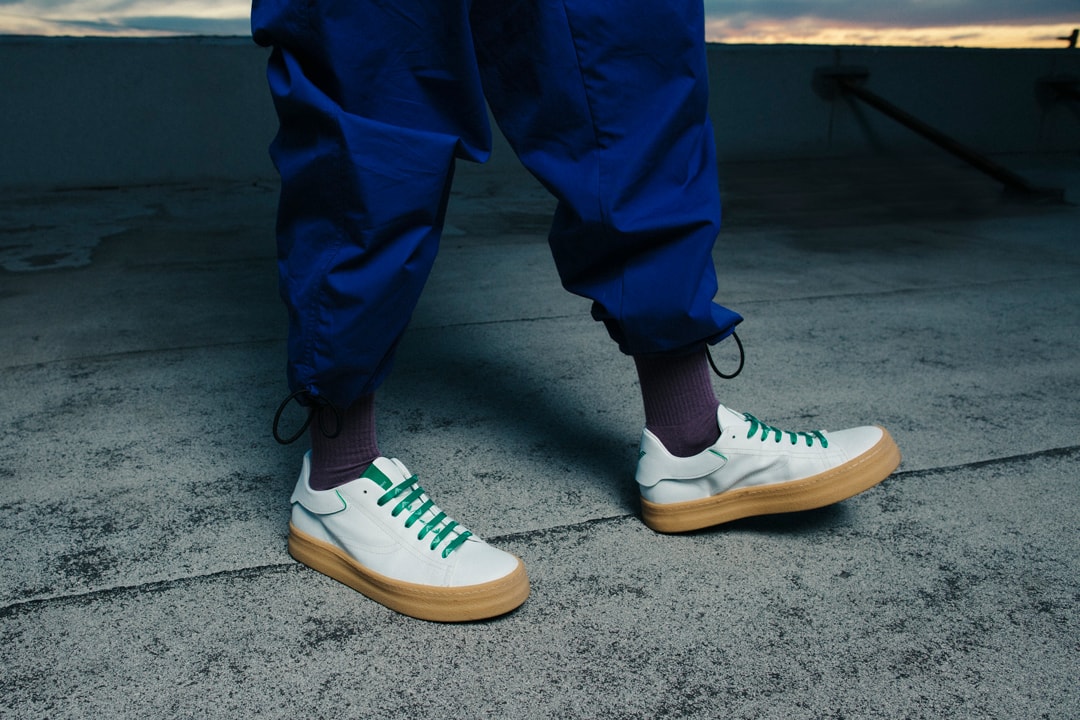 3 of 4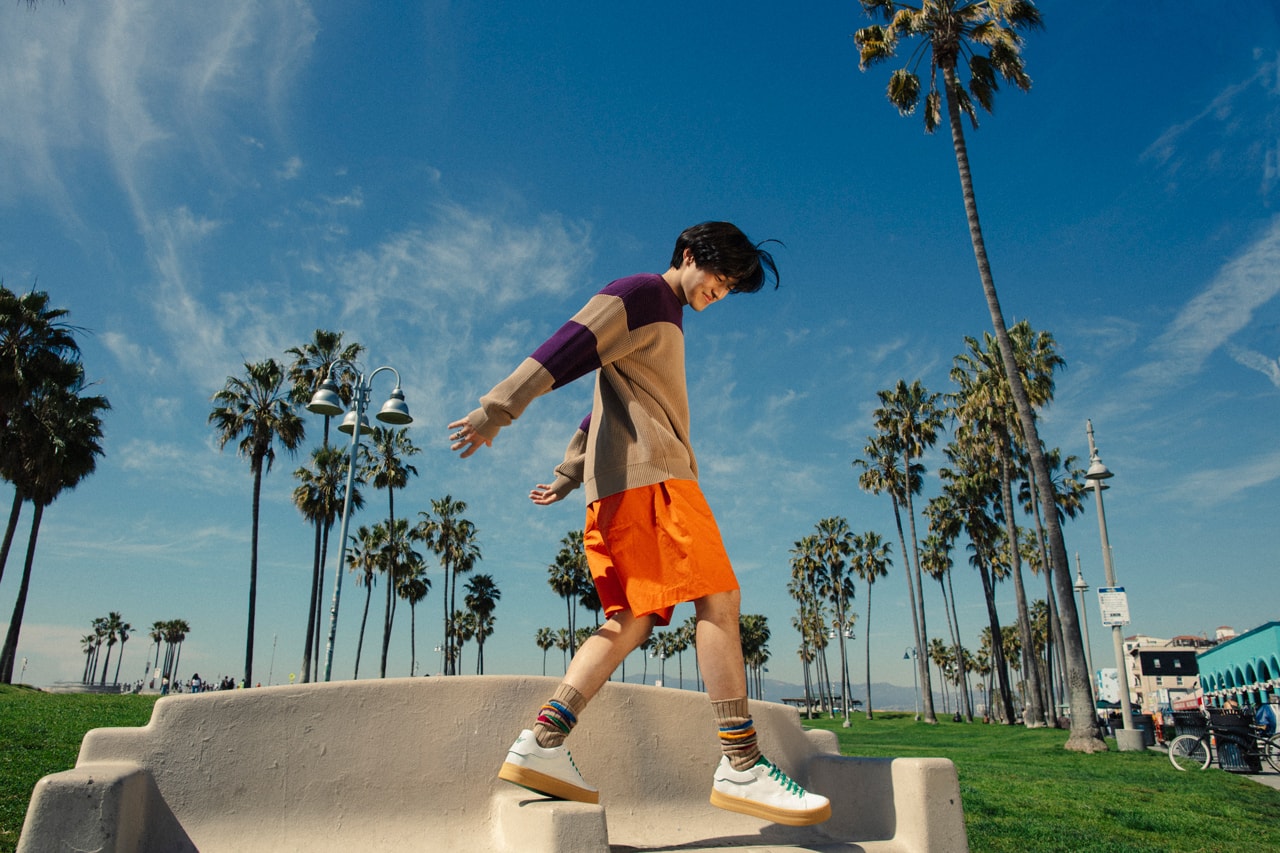 4 of 4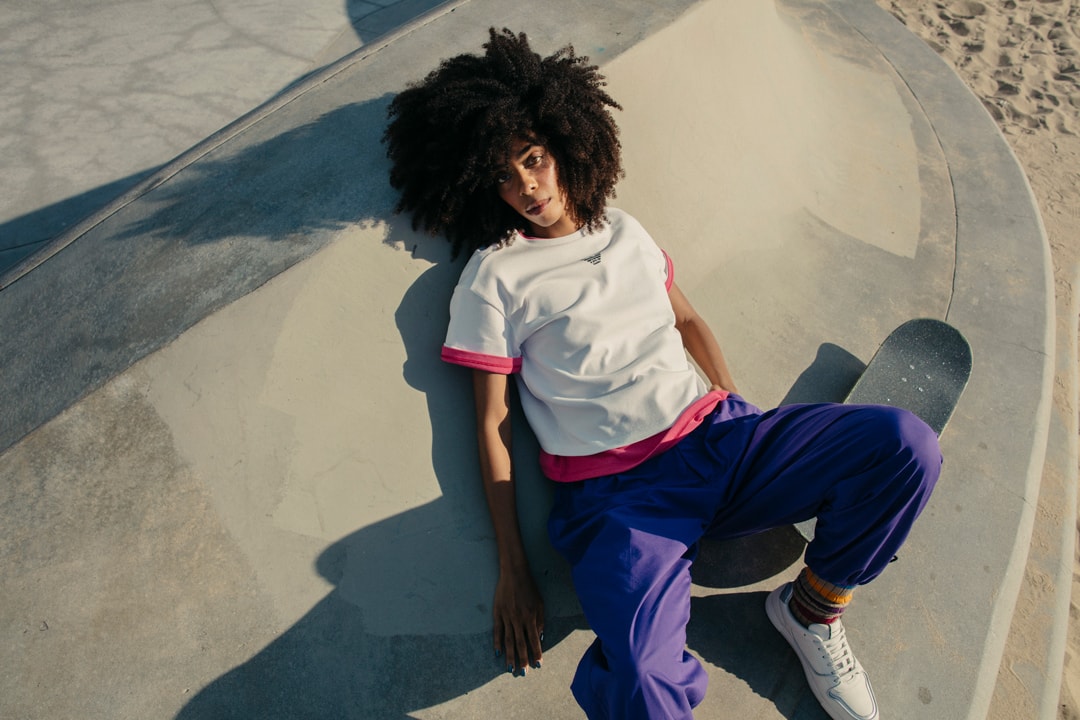 HYPEBEAST: We're shooting in LA today. What do you love most about this city? Briana King: I was born here, I can be outside everyday, I can be with my family and friends everyday. Christian Haahs: I think LA is all about finding people who like certain things and exploring other subcultures. How important is the beautiful weather here in keeping you inspired? BK: The sun to me is life. I love the days when there is no sun, but when it comes out I'm like this is what I match. I don't even know how to explain how it feels- I just love the sun! CH: I spent so long in the cold, in Chicago, it kind of limits you and makes you feel like you need to stay home or stay closed in. But finally being somewhere like LA, I'm encouraged to be out, keep moving and spend my time being more active.
What's your favorite thing about skating in the city? BK: What I love most about skateboarding is the moment when I'm just pushing through a busy city and there is so much chaos happening around me. If something is off or I'm not feeling well, I just get back on my board and it puts me back in the right place. The only thing I can focus on is myself on the skateboard. It's like a meditative state and that's really beautiful. On and off the board, do you think your style is influenced by skating and subcultures? BK: There is so much that we can wear, and that we can rock, we don't conform to one sort of thing. There is so much around us that I don't feel I have one sense of style, like the collection styling shows, it's changing everyday. Christian in your work as a photographer, how do you seek creative inspiration? CH: It's the people. The people around me mean everything, and the culture that I'm surrounded with is what pushes me to uncover more of myself.
1 of 4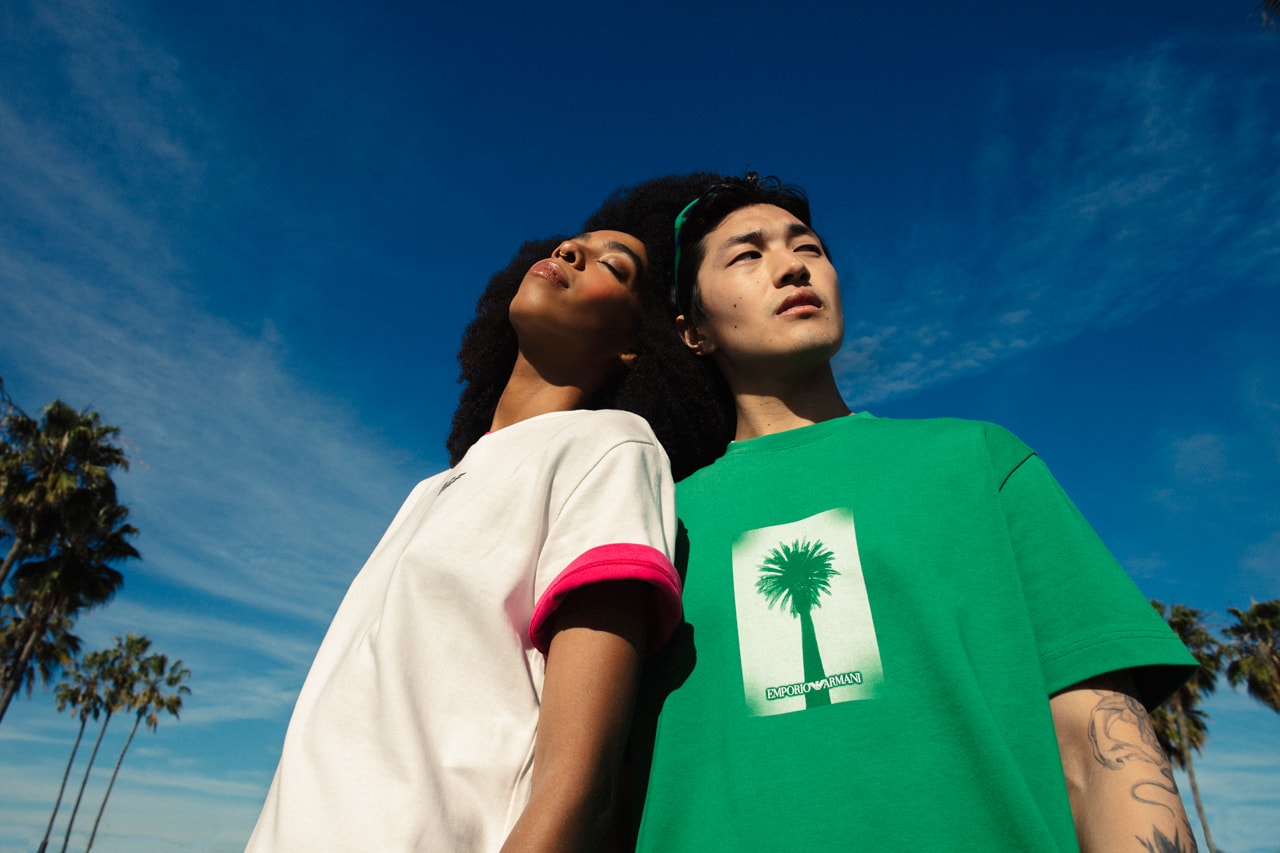 2 of 4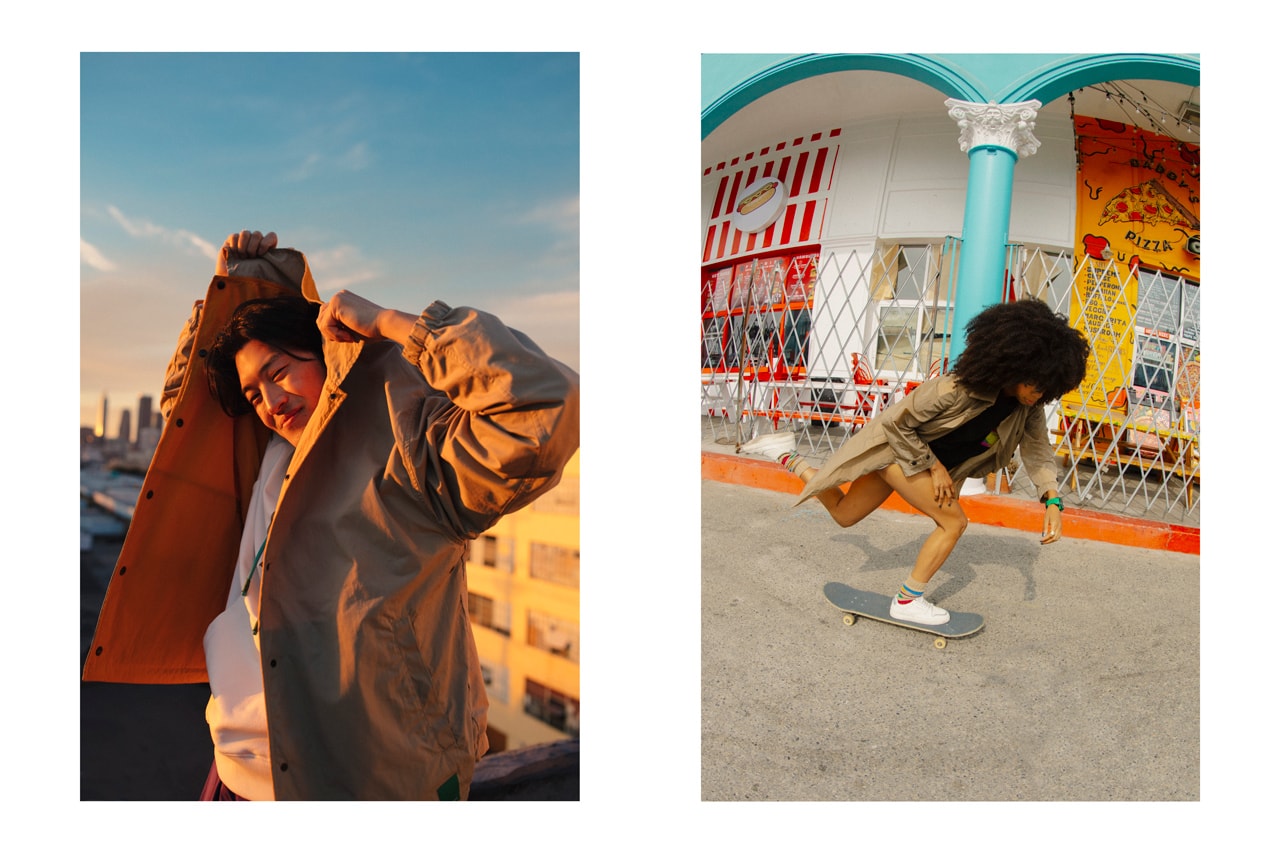 3 of 4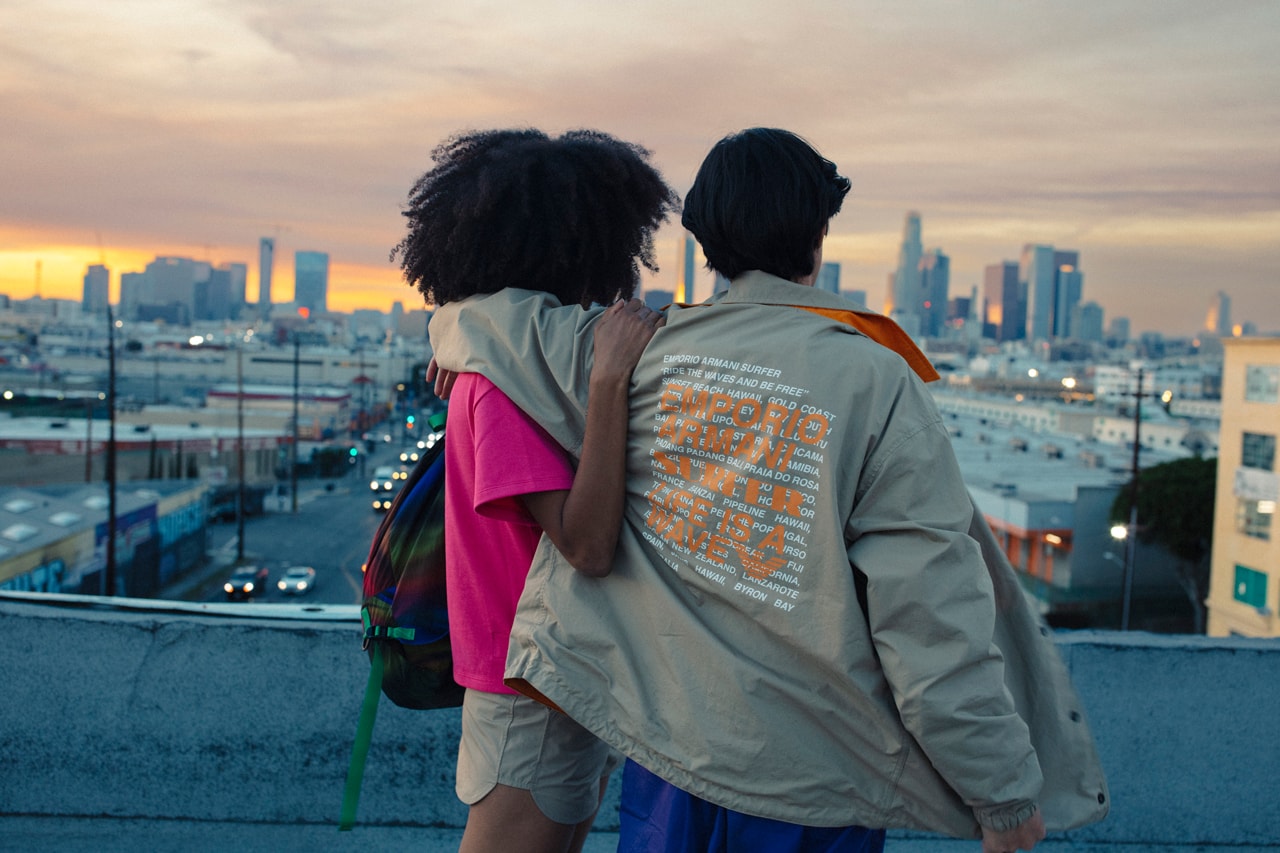 4 of 4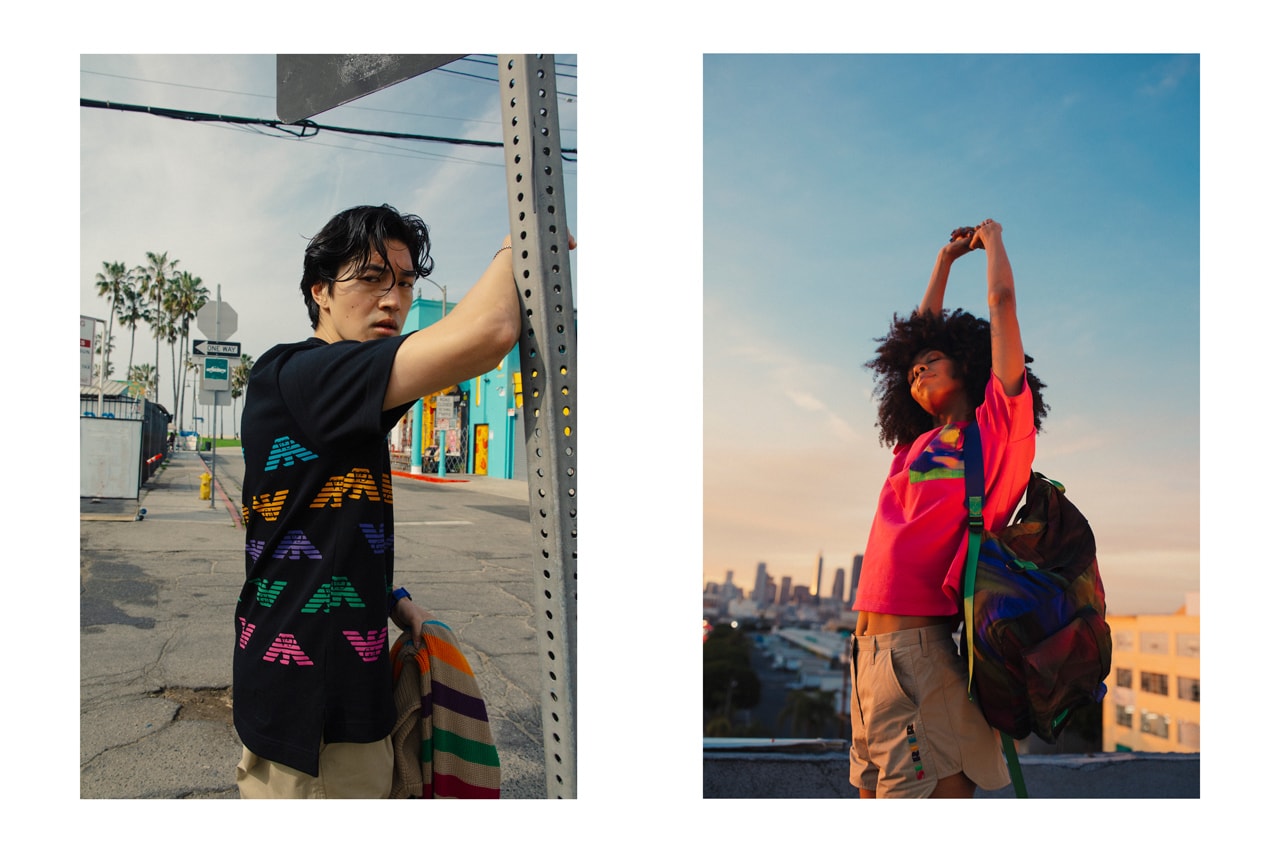 Sustainability is at the core of the Emporio Armani collection, why is that important to each of you? BK: Sustainability is everything, it is really important to take care of the things that you have. We all love the world and we have to take care of it. Even when it comes to skateboards we recycle them, me and my friends are making jewelry out of it. We just make sure to do our duty in every way possible. CH: Nature heavily impacts my work as a creative, as it continues to positively impact me, I'm hoping that I can turn it all around and impact it back. With Emporio Armani's new sustainable collection, the fashion house continues to reimagine how we consciously dress. As they draw inspiration from the most creative sources in contemporary culture, it's sustainable clothing is elevated with color, energy, and innovation. Shop Emporio Armani's Spring/Summer 2022 sustainable collection online and in select Emporio Armani boutiques now.