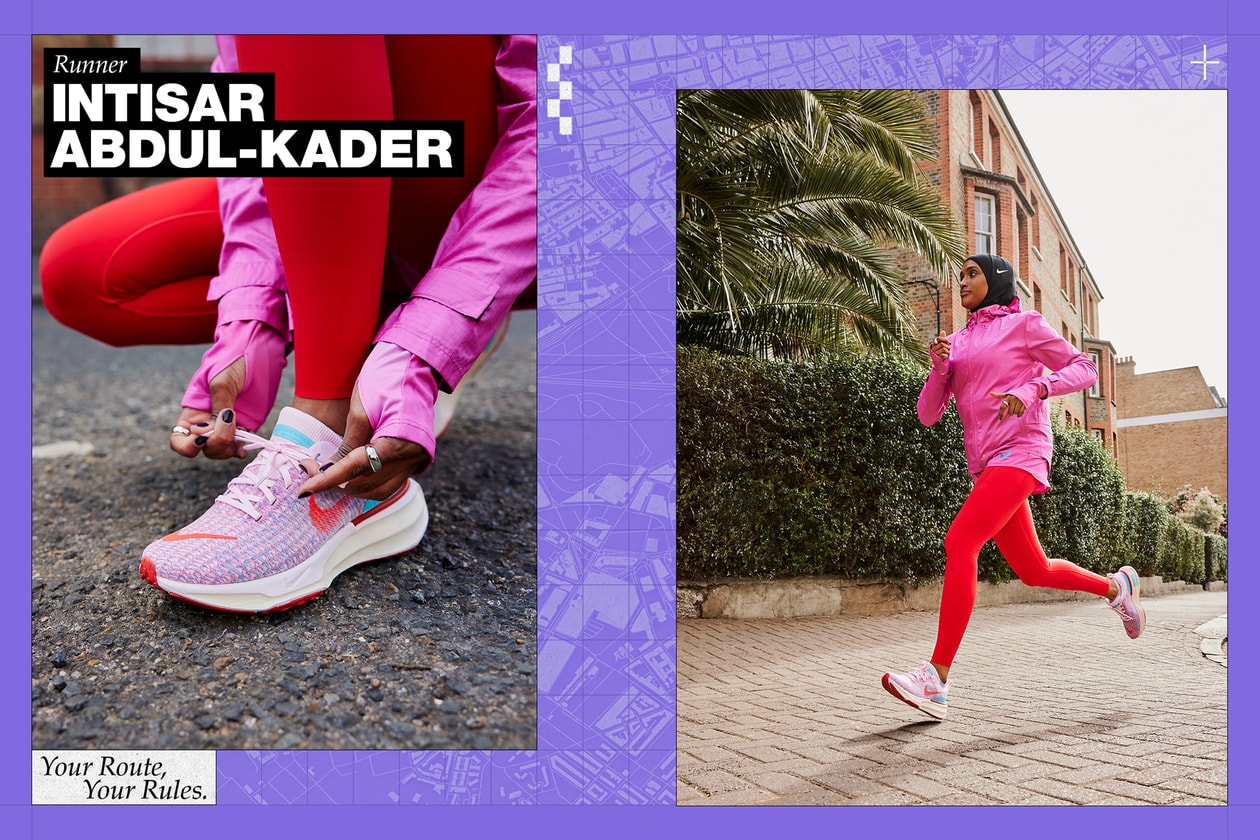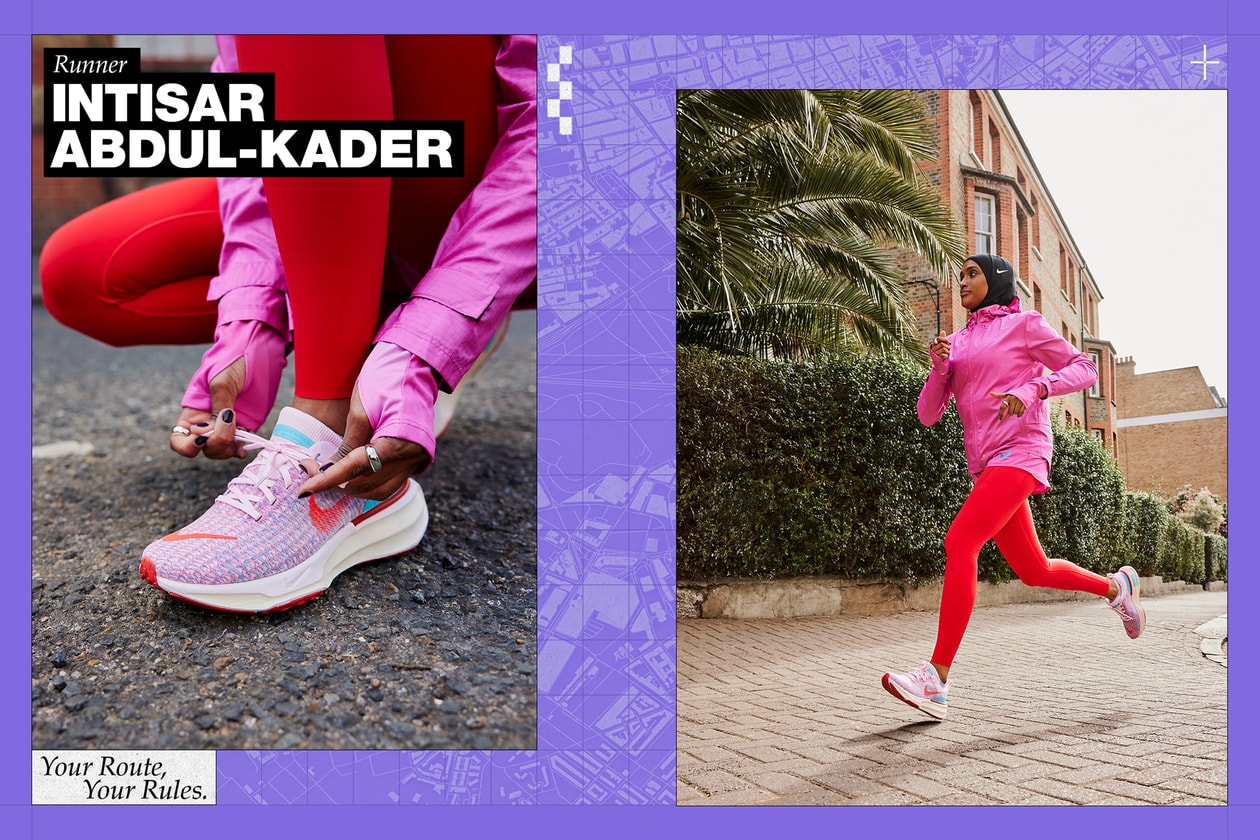 Intisar Abdul-Kader Embodies the Inclusive Nature of Daily Running
Find out how she's inspiring the next generation of runners in Nike's Invincible 3.
Presented by Nike
For anyone working in a high-pressure environment – especially in public health – a moment of calm is often needed to destress from the weight of the day. However, for London-based health practitioner Intisar Abdul-Kader, she poses an unlikely antidote to her hectic schedule – running. Treating her after-hours hobby like a second full-time job, holding importance to staying active even after long days at the office is key.
Abdul-Kader's inspiring relationship with running doesn't end there. As a Muslim woman who has participated in the sport since her teens, she has become a role model for young women to overcome the stigma of running whilst wearing a hijab. Although her local area hasn't always welcomed her passion, she has witnessed the growth of a diverse community of active individuals reclaiming the streets of London, and is now making it her mission to open up the field even further.
Delving into the ever-evolving world of running, Hypebae teams up with Nike to explore Abdul-Kader's journey in the "InvincibleGPS" campaign where the sportswear brand's latest Invincible 3 sneaker lands in her everyday route. As well as two other devoted runners, the feature finds synergy between their stories, uncovering how their unique purposes for running pushes them to the mutual endpoint of success, both mentally and physically.
For the work-hard practitioner, long stretches are where she feels the most free, and from time-to-time she enjoys putting her distance running to the test in various marathons. Her typical route is plotted in a detailed map, showing her winding North London path from Pinner to Northwood and finishing at Moor Park. Covering a mighty 22km, Abdul-Kader lends this lightwork to years of dedication.
The visuals show how Nike's Invincible 3 runner aids the dozens of miles she completes in a week, with its embedded billow cables along the midsole designed to provide maximum stability. So whether Abdul-Kader is working to conquer a new personal best or going for a leisurely run, she can feel supported for any path ahead.
Above all the reasons that have motivated her to stick to the sport, working with patients is a daily reminder to maintain good health. Abdul-Kader has one aim: to run for as long as she can, happy and injury-free. It's this goal that emphasizes the importance of advanced footwear in a runner's wardrobe. With Nike's innovative ZoomX foam base as well as its Flyknit upper, the Invincible 3 offers an essential combination of cushioning and breathability, minimizing any long-term effects which typically damage a runner's feet. For the dedicated individual, it has become her failsafe tool to keep pushing boundaries on the streets.
Explore how Intisar Abdul-Kader is striving for a diverse running sphere in the feature above. For more information on Nike's Invincible 3 sneaker, check out the brand's website.