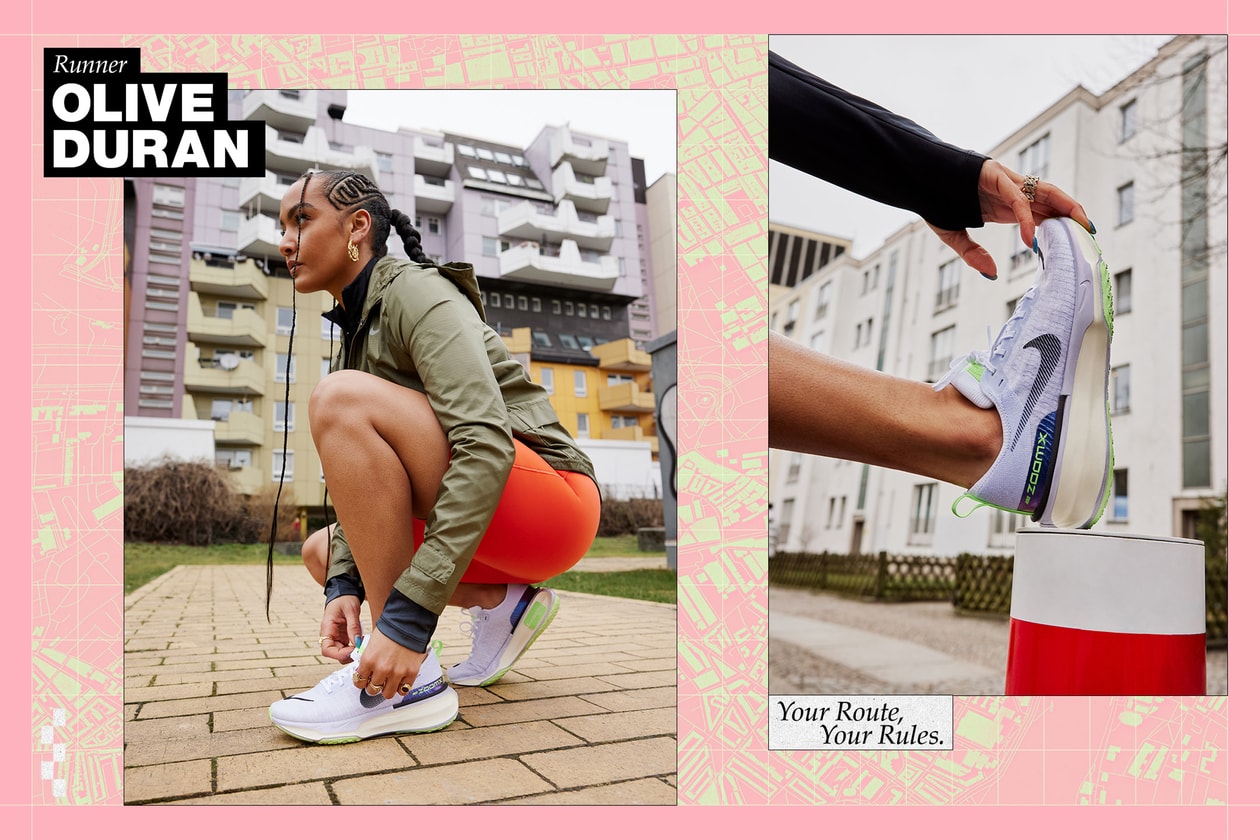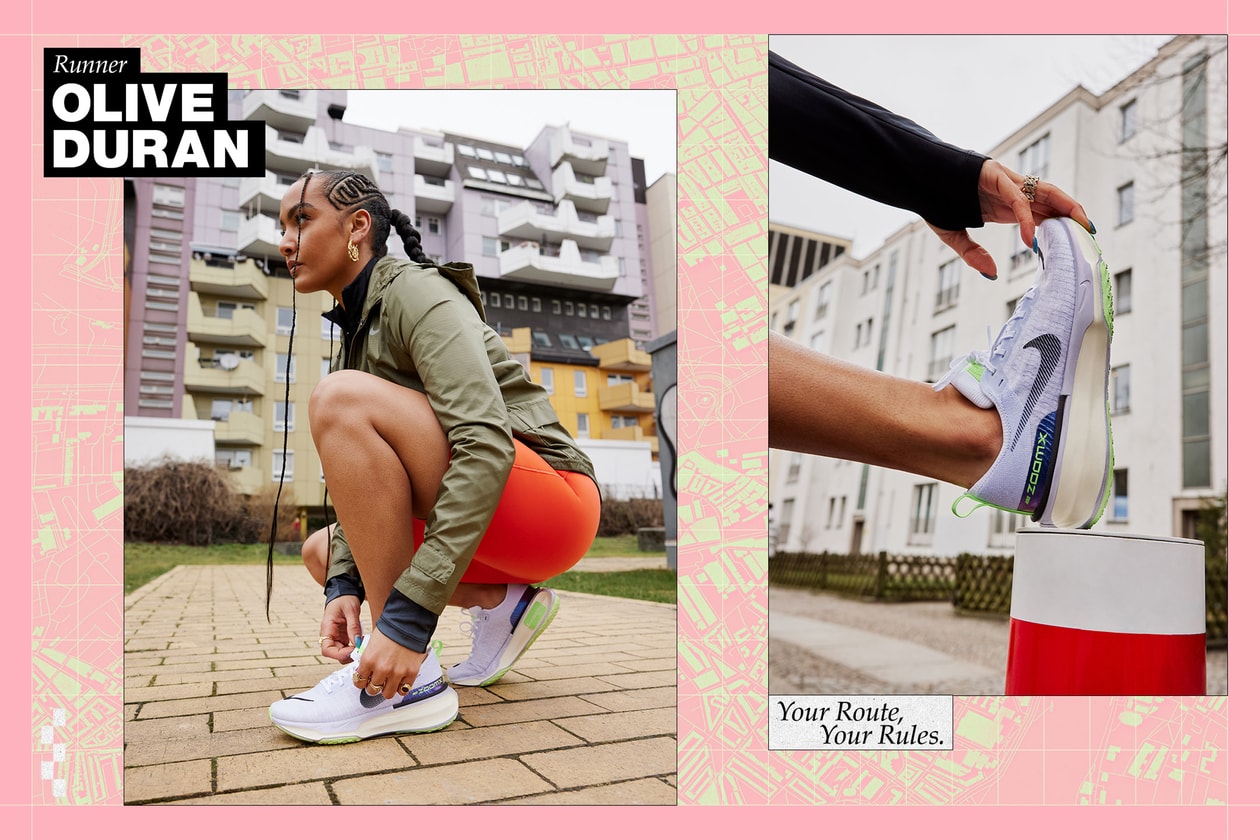 Olive Duran Finds Creative Grounding On Her Local Berlin Runs
Explore how the Nike Invincible 3 elevates her inspiring escapades.
Presented by Nike
Though Olive Duran is nearly 5,000 miles from her hometown of Washington DC, the stylist and creative director has found a special connection with her new base in Berlin. Being around more creatives than ever before, the city is a breeding ground for new ideas and working on forward-thinking projects has proven to be an inspiring backdrop to her fashion-forward career.
Now, Duran is on a mission to connect with the like-minded individuals, exploring new sources of inspiration that surround her. By tapping into her love for running, she has found a way to scope out new communities and vibrant scenes that she otherwise wouldn't have crossed paths with – helping her keep active whilst experiencing Berlin in a whole new light.
In collaboration with Hypebae, Nike presents "InvincibleGPS," a new discovery that explores the far-flung paths that everyday runners take and finding out what it is that keeps them motivated through the lens of its Invincible 3 sneaker. Though each individual is different, one thing they share in common is relishing the time to run as the campaign unravels more stories of those across the globe who also use the sport for their own unique reasons.
Whether first thing in the morning or during a much-needed break, Duran weaves through the creative neighborhoods she's now familiar with. The new visuals reveal how Nike's Invincible 3 model brings high-performance to everyday running, including her spontaneous outings. Going from the suburbs into the bustling city sidewalks, the sneaker's reactive ZoomX cushioning softens the impact of changing terrains, allowing her to take in her unexplored surroundings with ease.
Of all the routes that Duran takes, it's her journey to Görlitzer Park that allows her to wind down, passing meditative streams and little pockets of nature. Getting a close-up on this special route, Hypebae marks her run on a technical map that sees her pass Berlin's Oberbaumbrücke on cobbled streets and grassy trails.
With no end in sight, these serene journeys call for lightweight footwear choices that elevate her sprint the entire way. Nike's latest version of its trademark Flyknit upper on the Invincible 3 lends much-needed breathability for these running moments, and as a result, gives the creative the motivation to come back out and do the same again.
Discover how Olive Duran connects with her local community in the feature above. For more information of the Invincible 3 sneaker, check out the Nike website.