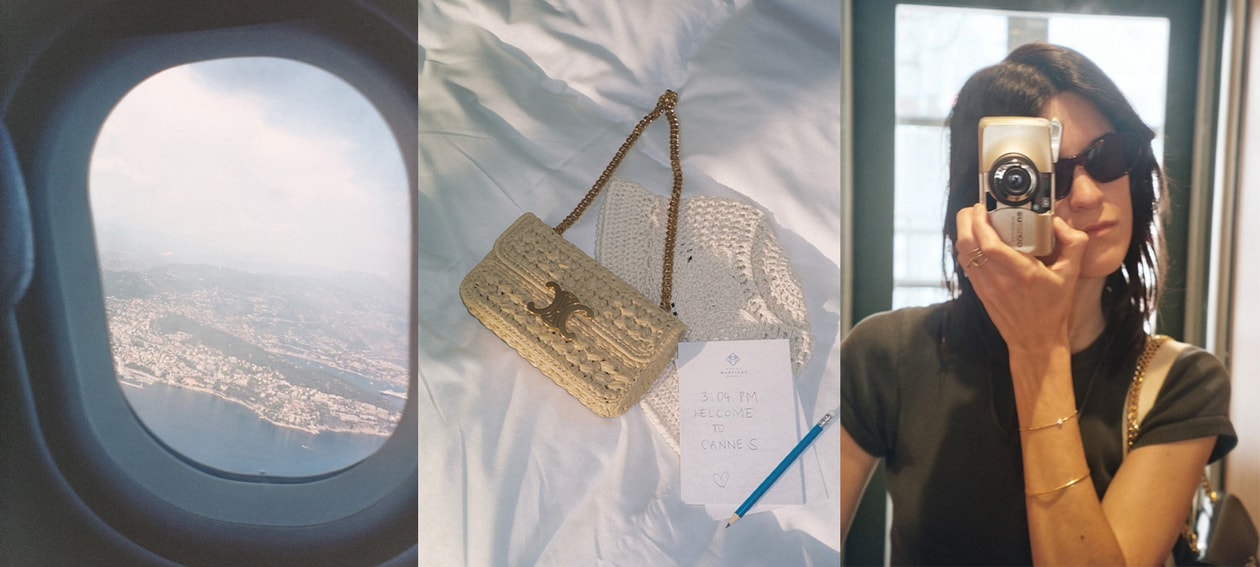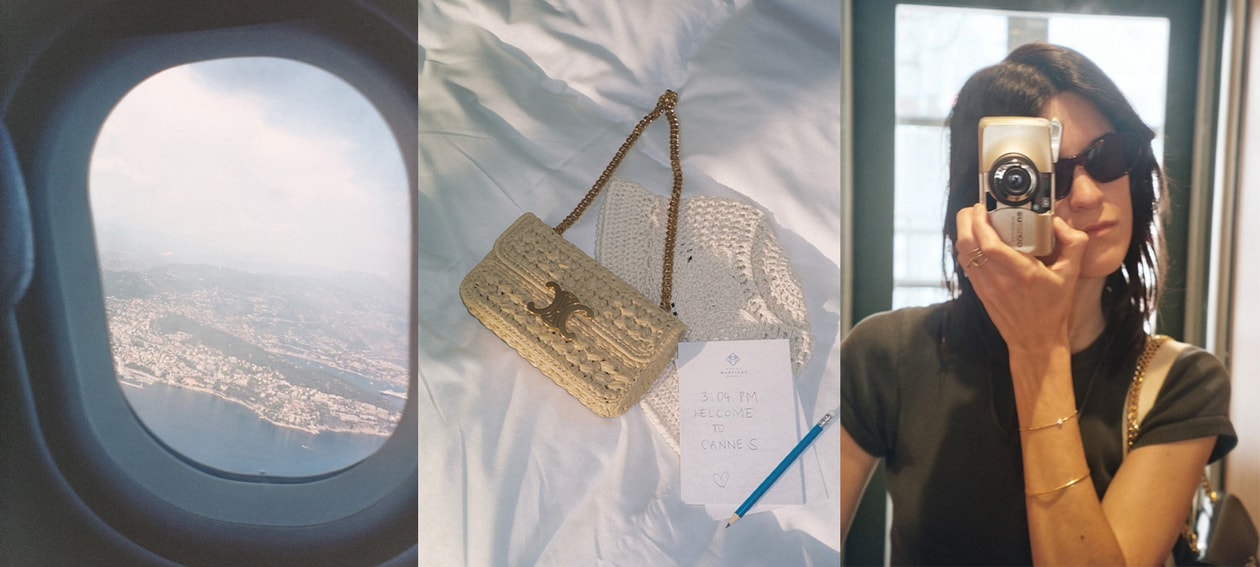 Photo Diary: 24 Hours at Cannes Film Festival With Suzanne Lindon
From landing on the sun-kissed shores of the Côte d'Azur to attending a dinner hosted by Hedi Slimane.
Suzanne Lindon is a multi-hyphenate artist who has left an indelible mark on the realms of film and fashion. With her exceptional skills as an actress, director and scriptwriter, Lindon has impressed audiences and critics alike with her talent and versatility. From her directorial debut in "Seize Printemps" (Spring Blossom) to her notable performances in projects like "Forever Young" and "En Thérapie," Lindon consistently brings depth and authenticity to her roles.
Beyond the silver screen, Lindon's unique style and innate elegance have made her a sought-after figure in the fashion industry. At just twenty years old, Lindon caught the attention of designer Hedi Slimane, who chose her as the face of Celine, drawn to her androgynous appearance and quintessentially Parisian allure.
Join Lindon on her 24 hours at the Cannes Film Festival, from the moment she landed on the sun-kissed shores of the Côte d'Azur to the exquisite dinner hosted by Slimane at the prestigious Hotel du Cap-Eden-Roc.
1 of 2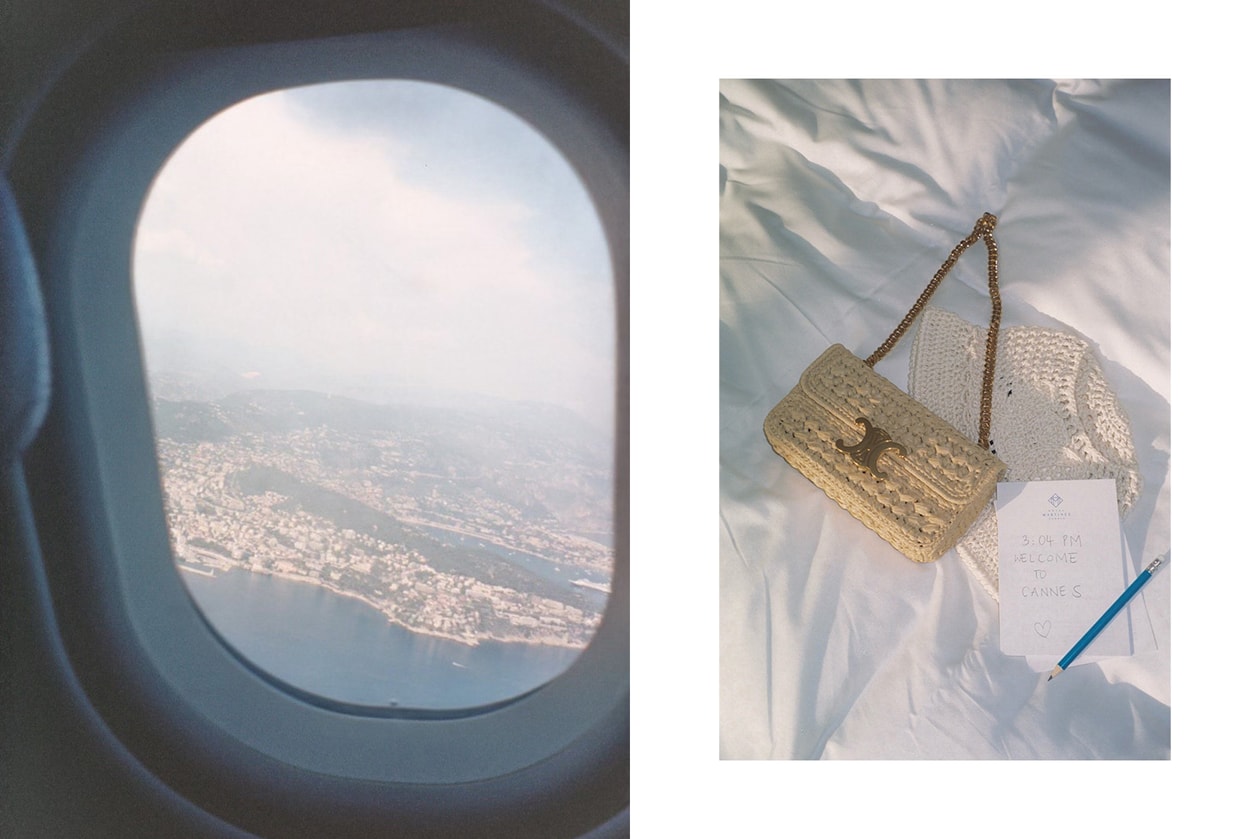 2 of 2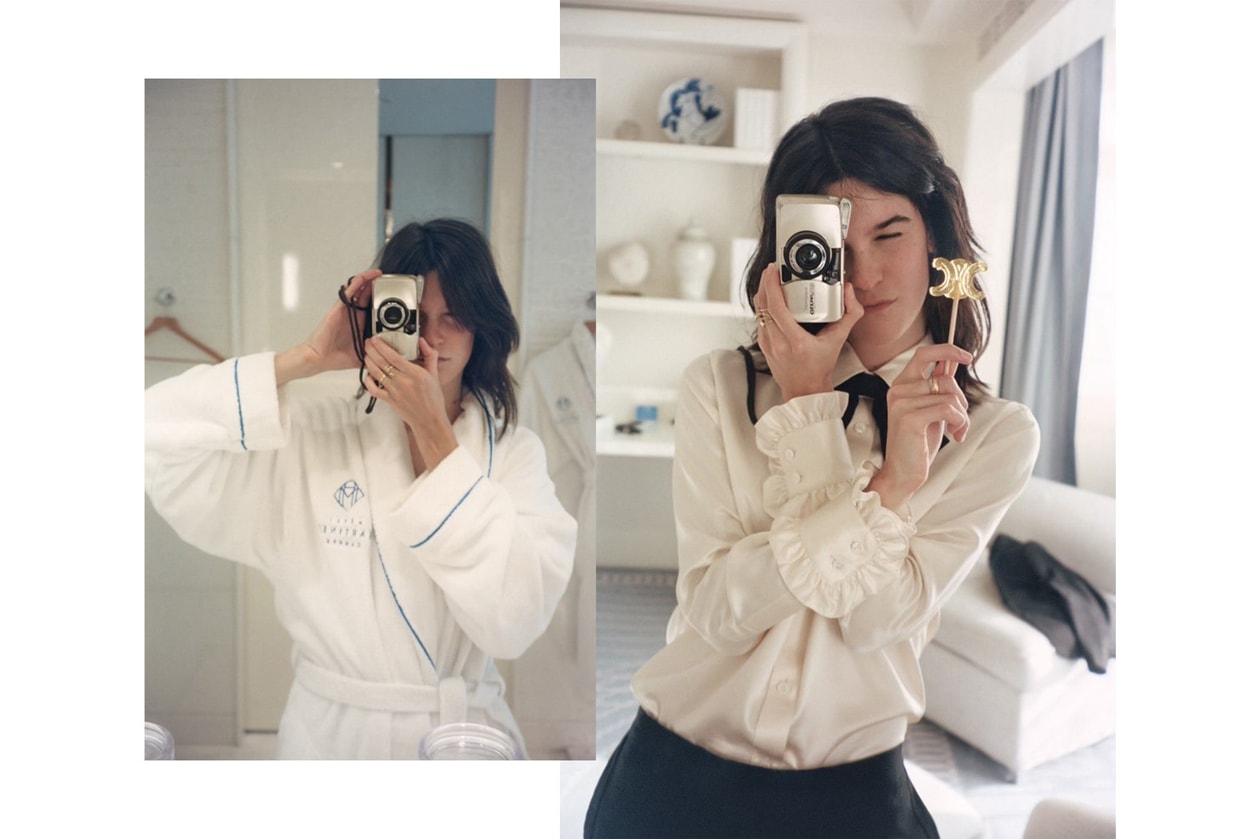 At 11:00 a.m., I depart from Arles for Cannes. On the way, I turn on the radio, listen to Nostalgie and look at the festival program. Since I am only here for 24 hours, I don't have time to see anything, but in the weeks following the festival, there is a retrospective in Paris. I make a note of the film I want to see first: Justine Triet's La Palme d'Or, which hadn't won the Palme yet.
At 3 p.m., I arrive in my room. I put down my suitcases, take a shower and go for a swim.
At 4 p.m., business meeting but…at the beach!
At 5 p.m., Christophe and Rudy come to get me ready. One does my hair and the other does my makeup. Being a control freak, I check the mirror to ensure there's no too much on, so I can maintain a natural appearance. They do such a fantastic job; they truly are the best!
At 5:15 p.m., I put on my ball gown. It's a sublime smocking in which I feel like a combination of Patti Smith and the glamorous style of the '60s guests at Chez Castel.
1 of 3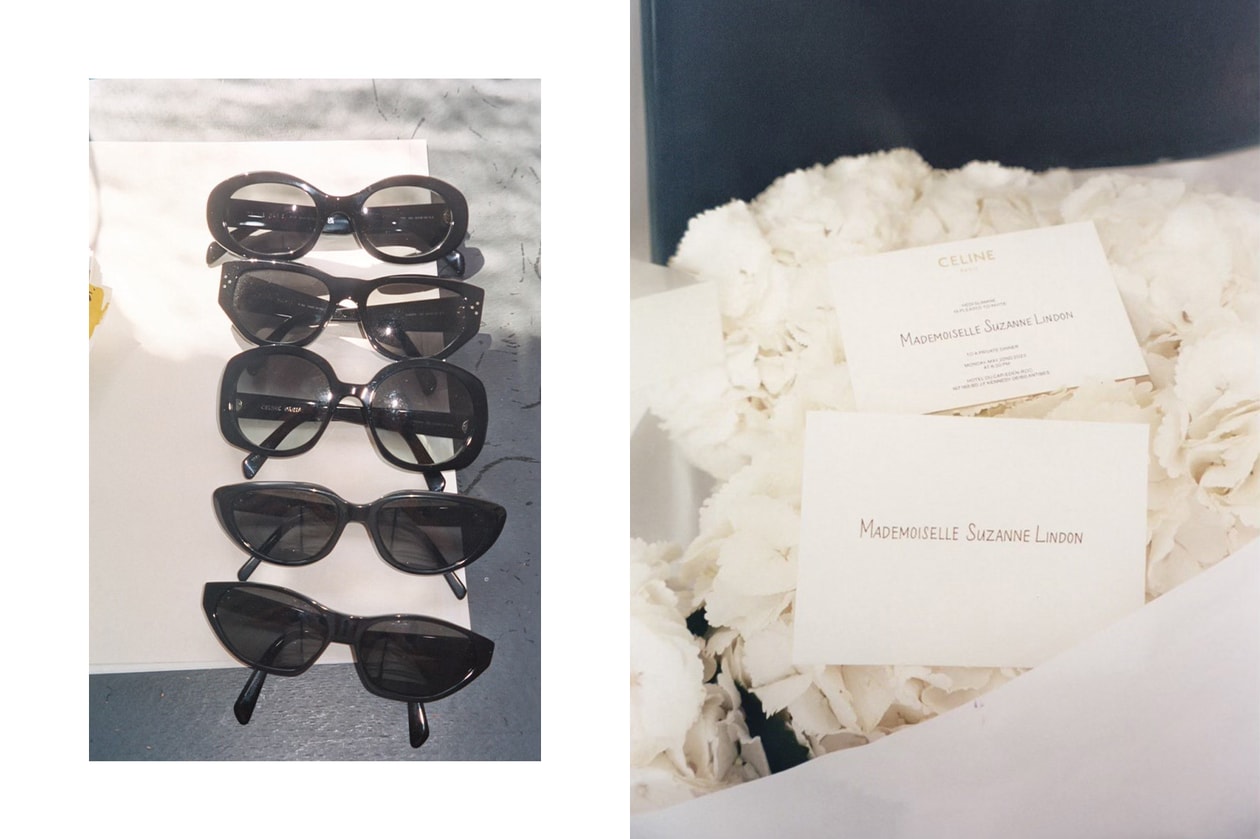 2 of 3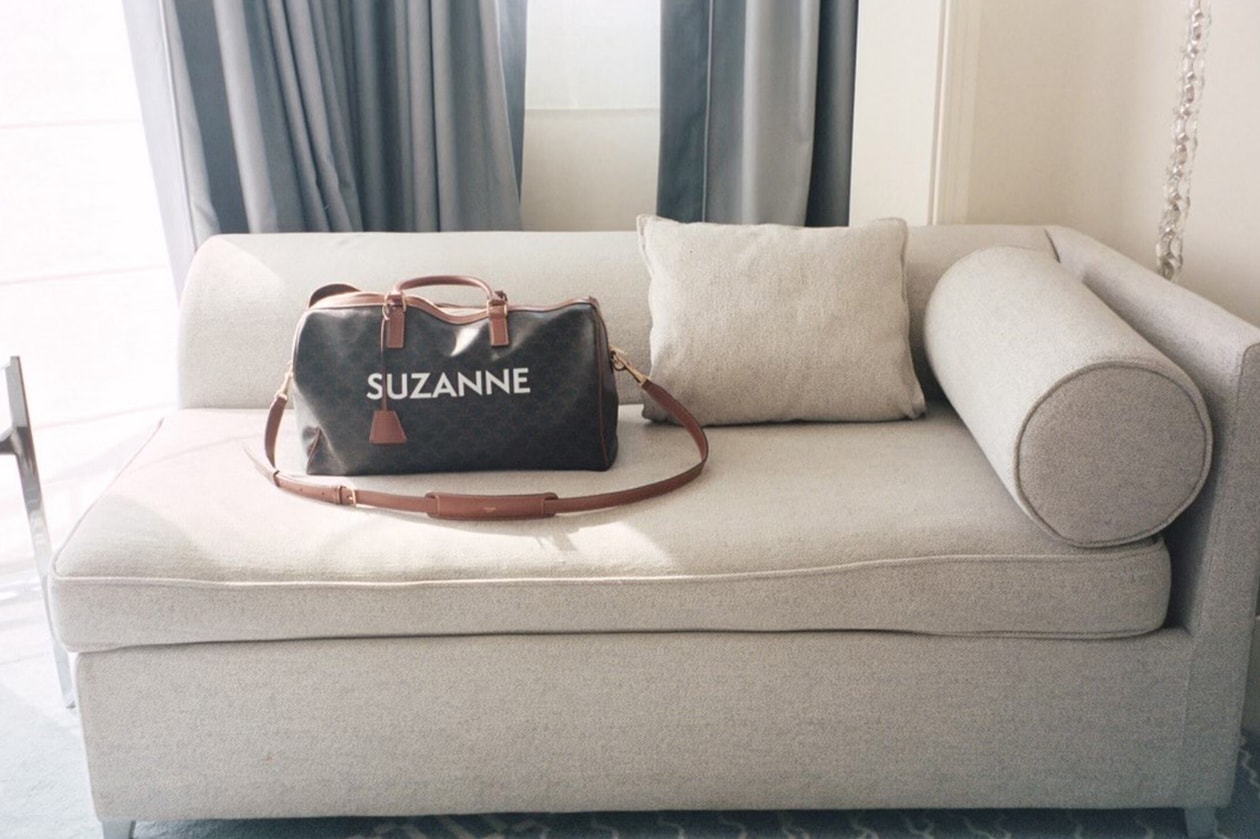 3 of 3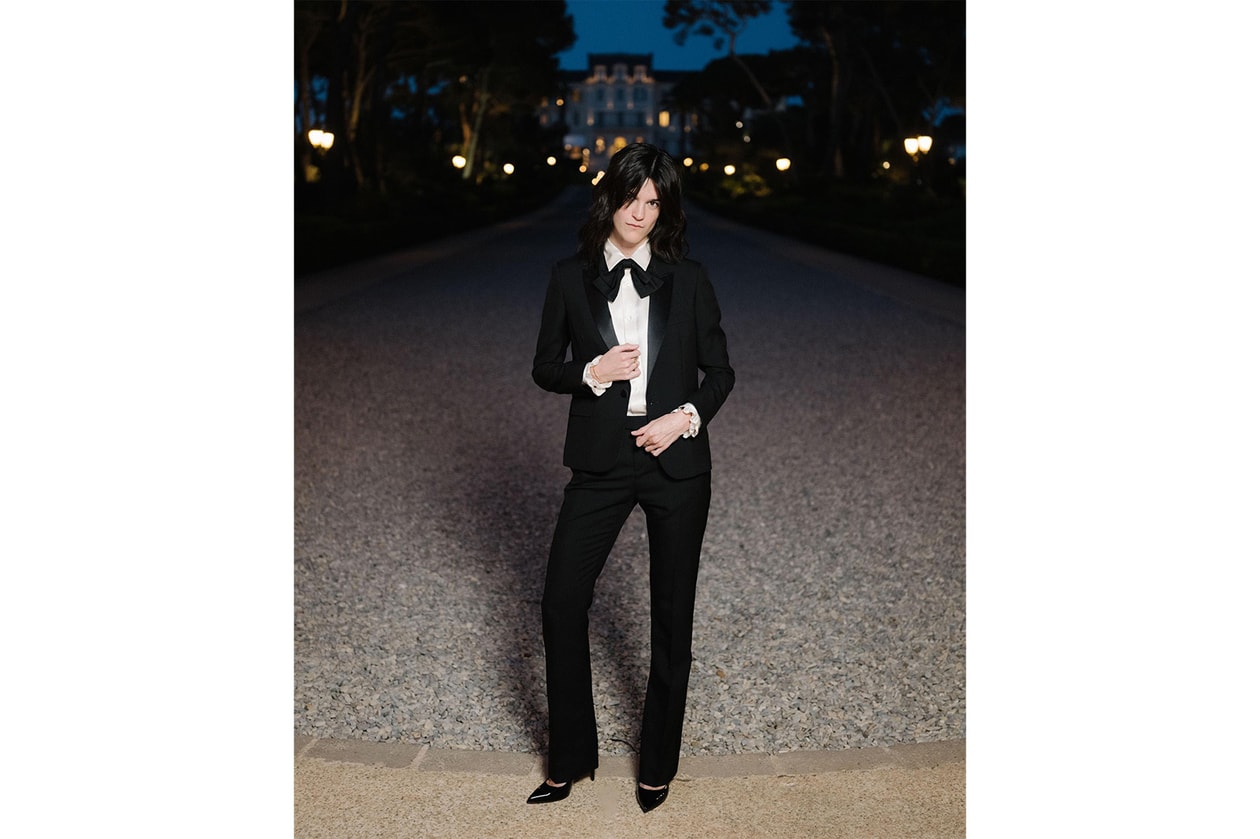 At 8 p.m., I leave the hotel and encounter a talented actress in the corridor, heading towards the same destination as me. As her car isn't present, I offer her mine. We start getting to know each other and I can't help but notice her elegance. If all the guests are as pleasant as her, I anticipate a fantastic evening ahead!
At 8:30 p.m., we arrive for dinner. Everyone I love is present, making it a reunion at its best!
At 11:00 p.m., I attend the after-party concert of the Wunderhorse singer.
At 12:00 p.m., we head to Eden Roc for a nightcap. And I'll stop here, since the hours flew by…
1 of 2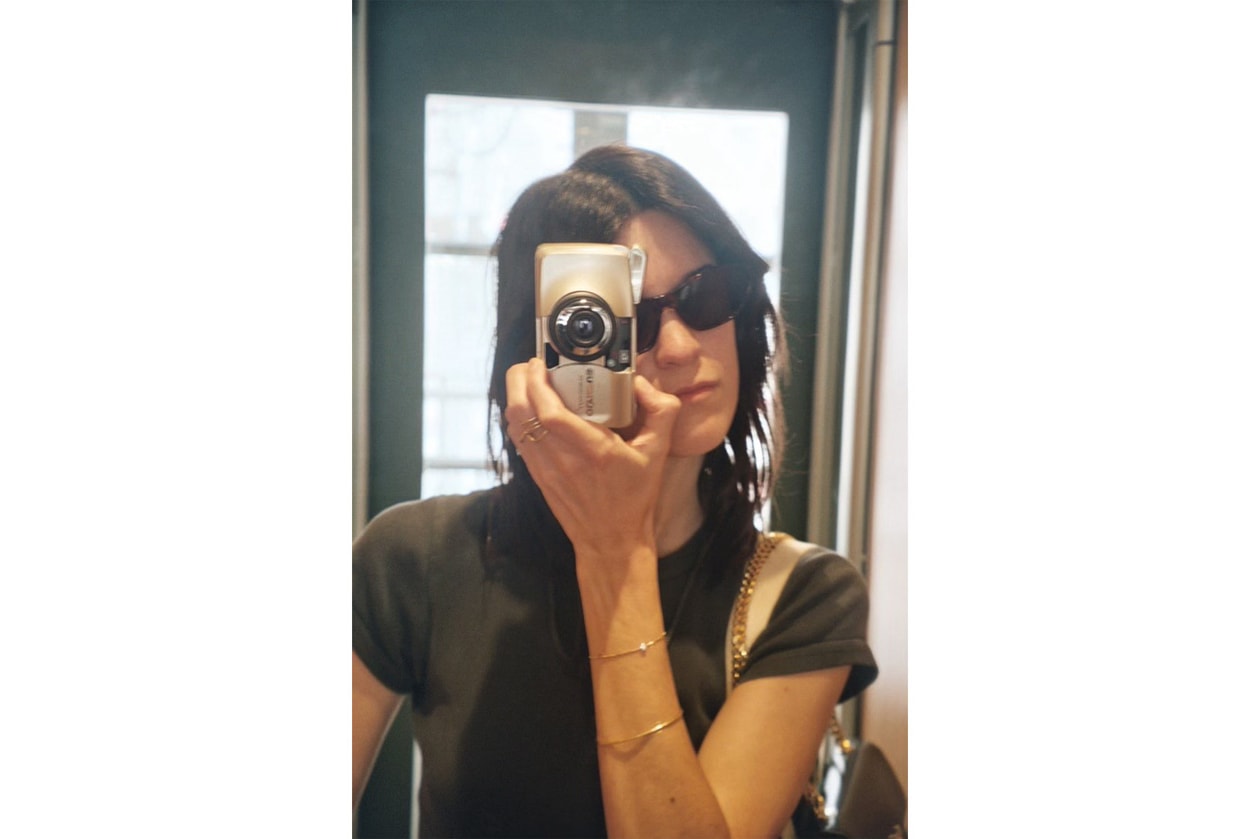 2 of 2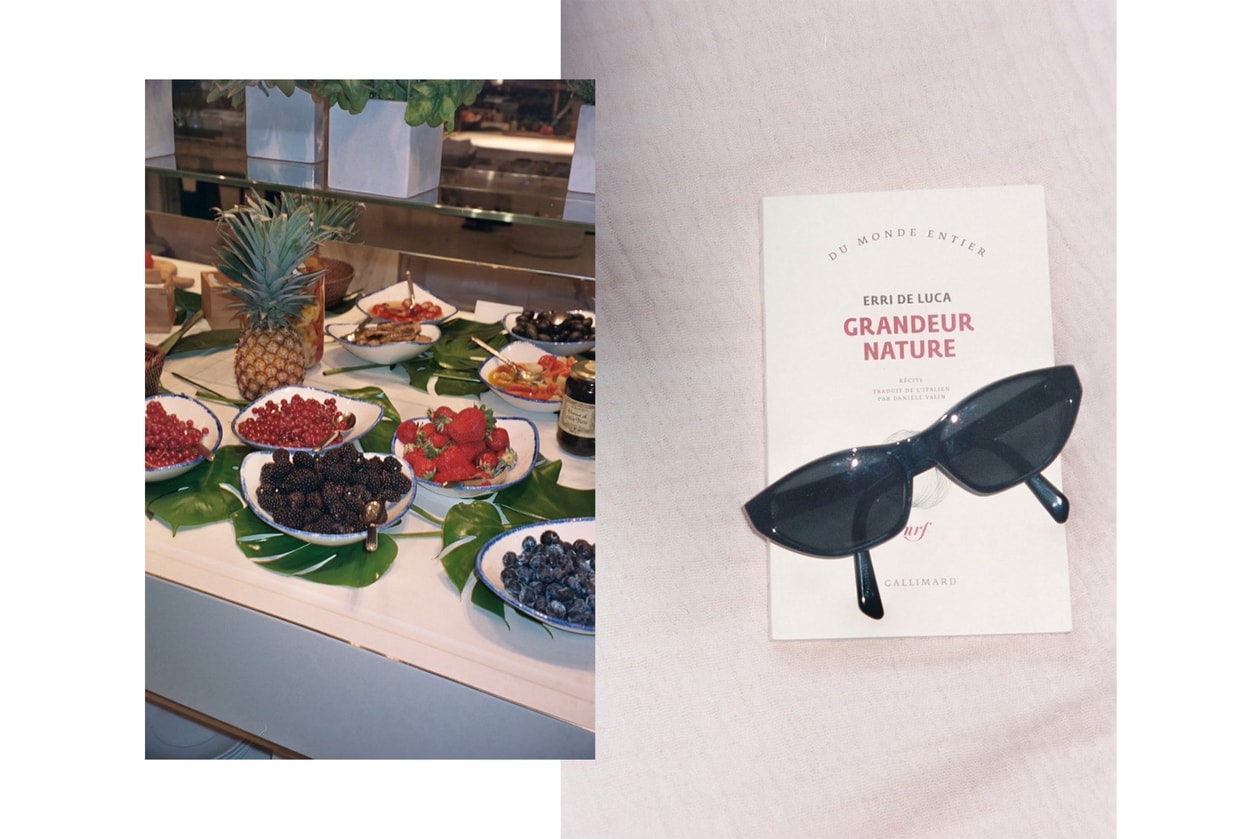 The next morning, I take a shower, pack my suitcase, shampoo my hair, put on jeans, slip into Converse shoes and wear a white T-shirt before setting off to Cannes for a final rendezvous.
At 5:00 p.m., I arrive home in Paris. I go straight to the MK2 library website and, as promised, settle in for the future Palme d'Or!