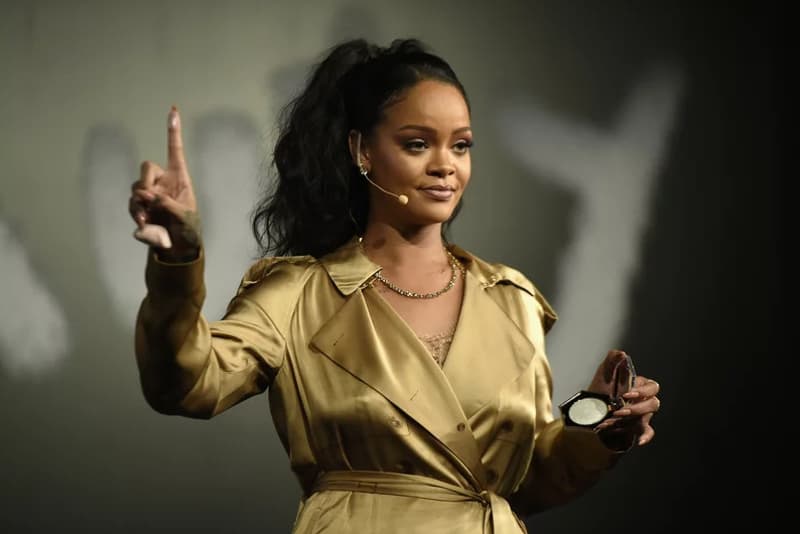 Music
Rihanna Sends Donald Trump Cease & Desist for Playing Her Music at a Rally
The president played "Don't Stop The Music."
Rihanna Sends Donald Trump Cease & Desist for Playing Her Music at a Rally
The president played "Don't Stop The Music."
Days after Pharrell Williams sent Donald Trump a cease-and-desist letter for playing his music at a rally, Rihanna follows suit. According to Rolling Stone, the singer sent the letter after her song "Don't Stop The Music," was played at one of the president's rallies in Chattanooga, Tennessee.
In a document sent to Trump's White House counsel obtained by Rolling Stone, Rihanna's legal team stated:
"It has come to our attention that President Trump has utilized [Rihanna's] musical compositions and master recordings, including her hit track "Don't Stop the Music," in connection with a number of political events held across the United States. As you are or should be aware, Ms. Fenty has not provided her consent to Mr. Trump to use her music."
Rihanna's cease-and-desist letter came swiftly after she found out her hit song had been played at the aforementioned rally from a tweet by The Washington Post reporter, Phillip Rucker. The tweet read: "It's been said a million times, but here's a million and one — Trump's rallies are unlike anything else in politics. Currently, Rihanna's "Don't Stop the Music," is blaring in Chattanooga as aides toss free Trump T-shirts into the crowd, like a ball game. Everyone's loving it."
She then tweeted a reply: "Not for much longer…me nor my people would ever be at or around one of those tragic rallies, so thanks for the heads up philip!"
Aside from Pharrell, Rihanna also joins Prince's estate, who asked Trump to cease playing "Purple Rain" at rallies. Steven Tyler has also reportedly issued a cease-and-desist letter over Aerosmith's "Livin' on the Edge."
Stay tuned here as more news develops.
Not for much longer…me nor my people would ever be at or around one of those tragic rallies, so thanks for the heads up philip! https://t.co/dRgRi06GrJ

— Rihanna (@rihanna) November 5, 2018