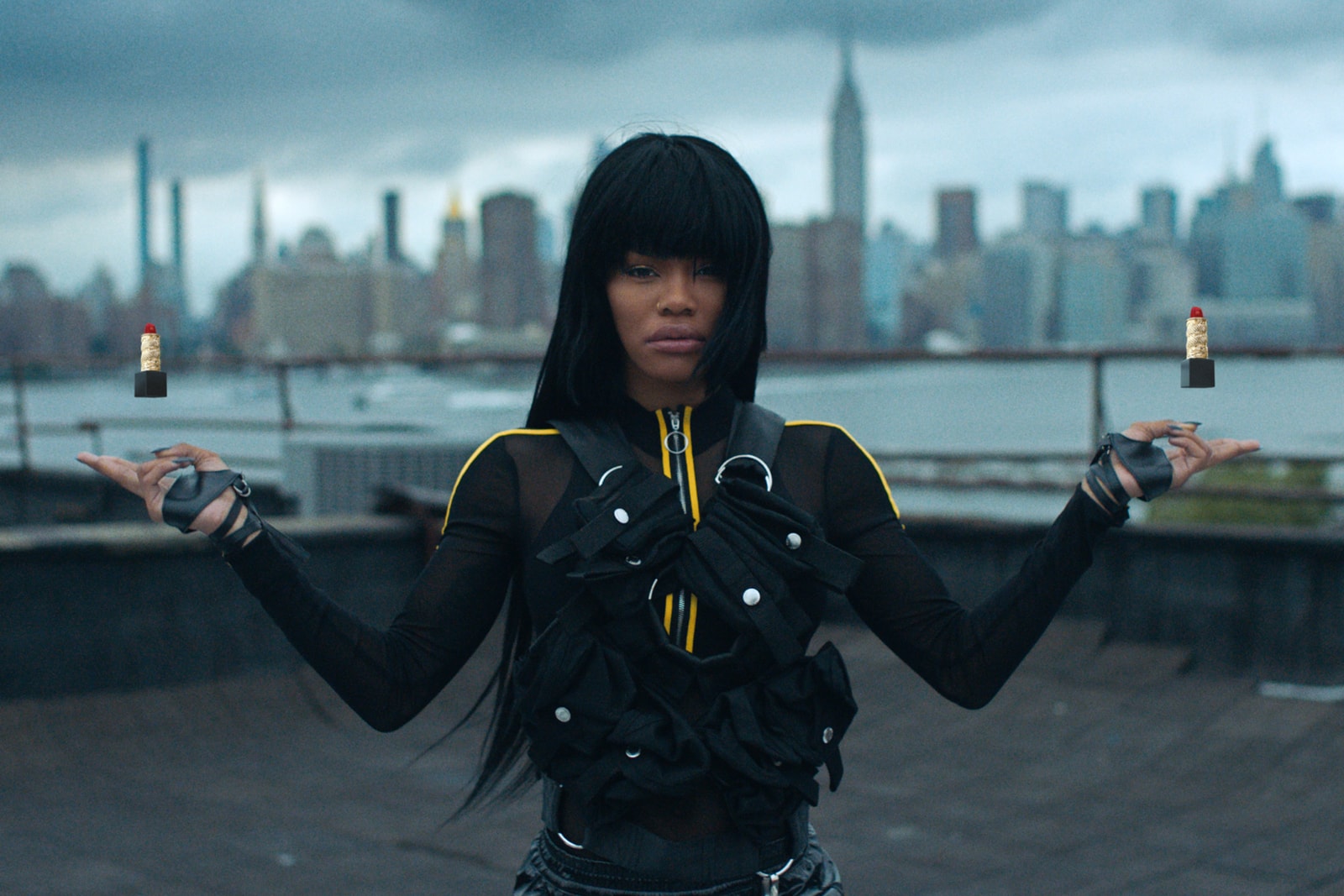 Milk Makeup Joins Forces With Wu-Tang on a Lipstick Collection
Teyana Taylor, RZA and Milk Makeup's Georgie Greville open up about the collaboration.
Wu-Tang's shared origins with Milk Makeup in New York culture and knowledge date back to 2012 at a New York Fashion Week event. Those seeds grew into a newly announced collaboration six years later – lipstick inspired by the wisdom and Wu philosophies to center modern Wu Warriors. In developing the collection, RZA sought to invoke the Yin energy, with Teyana Taylor to model.
Eight longwear, Lip Colors, with glitter, matte, and high-shine properties make up the collaboration, each representing an earthly element in the I Ching Trigrams. There's a rose gold SACRED (Heaven), orange-red FIRE, ruby red CHI (Thunder), spiced rose FLOW (Wind), purple FREQUENCY (Water), burgundy SOURCE (Earth), brown CYPHER (Mountain) and hot-pink RUCKUS (Lake). Key ingredients include antioxidant-rich lotus water, cherry blossom and ginseng to nourish the lips while hemp extract hydrates and Chinese red dates smooth and plump lips. Lipsticks are, all the while, housed in a custom-sculpted, gold dragon barrel.
Read our interview below with Teyana Taylor, RZA and Milk Makeup's own Georgie Greville to hear the shared origins and prevailing Wu philosophies that shaped the collaboration. The entire collection can be purchased in a set – arriving in a deluxe, keepsake box – at $440 USD or individually at $55 USD, on milkmakeup.com. Other accessories include a 24K mirror and pins.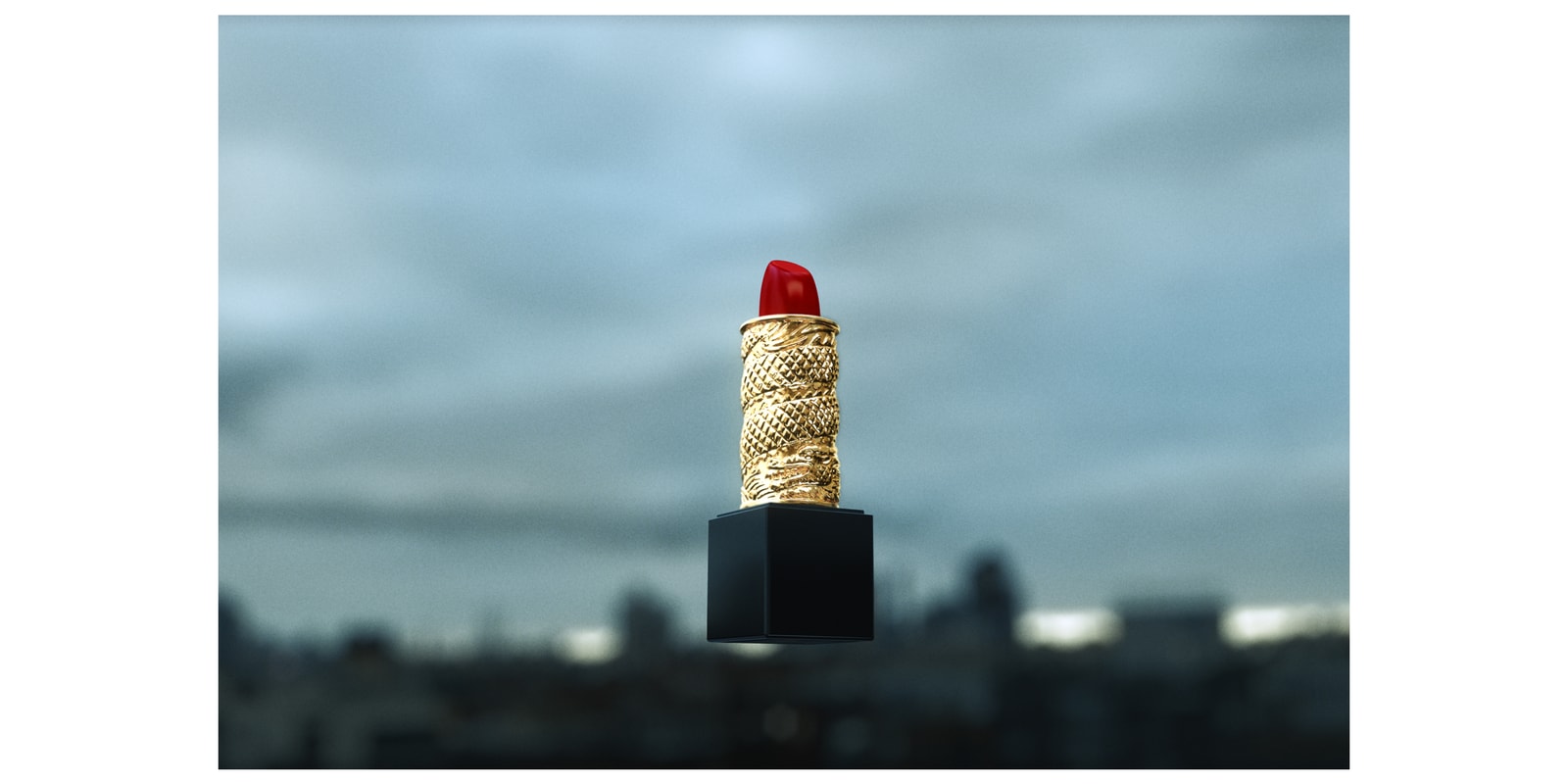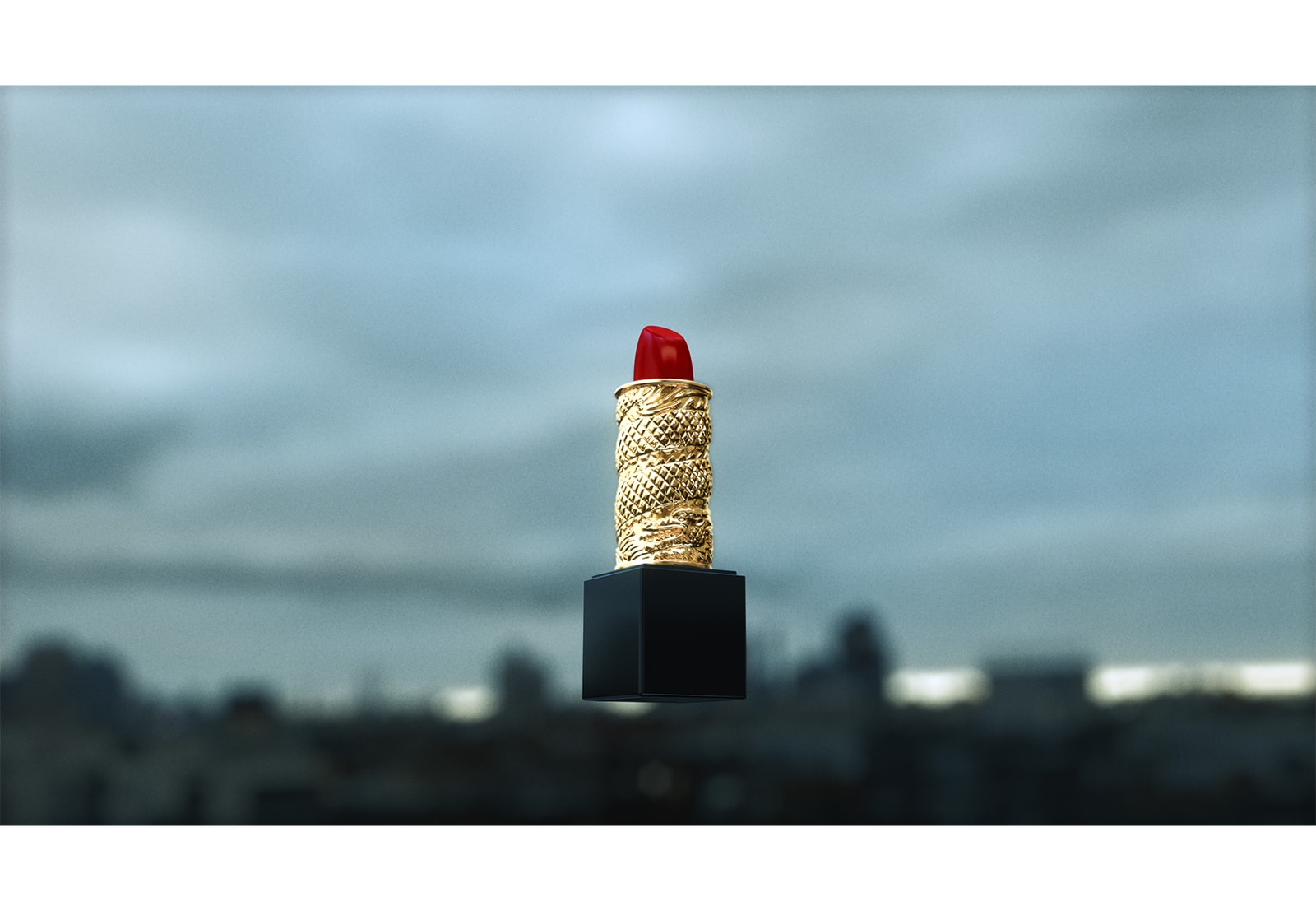 TEYANA TAYLOR
What is your earliest memory with the Wu-Tang Clan?
Growing up in Harlem, Wu-Tang was all around me. I remember my mom always rocking out to it! Along with their iconic-NYC sound, I've always been in love with the idea that you can invent alter egos for yourself as a performer. It is definitely an honor for me to not only release my remix with them, but to do this beauty collab.
How did you and RZA originally connect?
I've actually known RZA for quite some time, so when I recently saw him in NYC we started talking about this Milk Makeup collab and how I could be a part of it.
RZA chose you to represent the modern Wu Warrior, someone who knows "exactly who he or she is." How did you get to that place?
He knows I'm from Harlem and that I represent a lot of the NYC vibe, in terms of being unapologetic about my individuality. We connect on many levels.
Favorite Wu x Milk Makeup lipstick shade?
CHI for sure! The hot red shade I'm wearing in the video.
Do you have any tips and tricks when applying red lipstick?
Blot after applying, but always be sure to pair it with the perfect lip liner for that extra pop!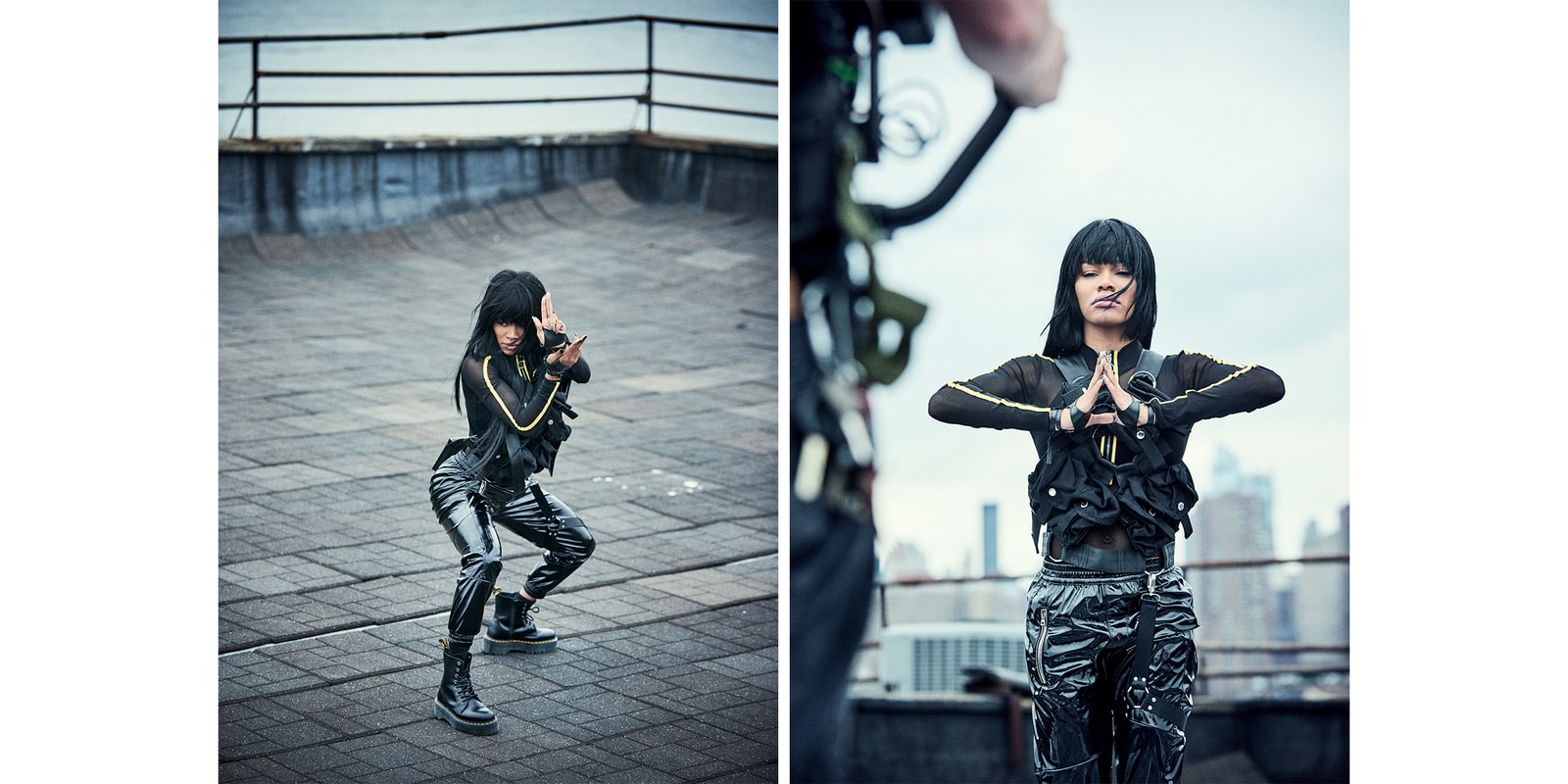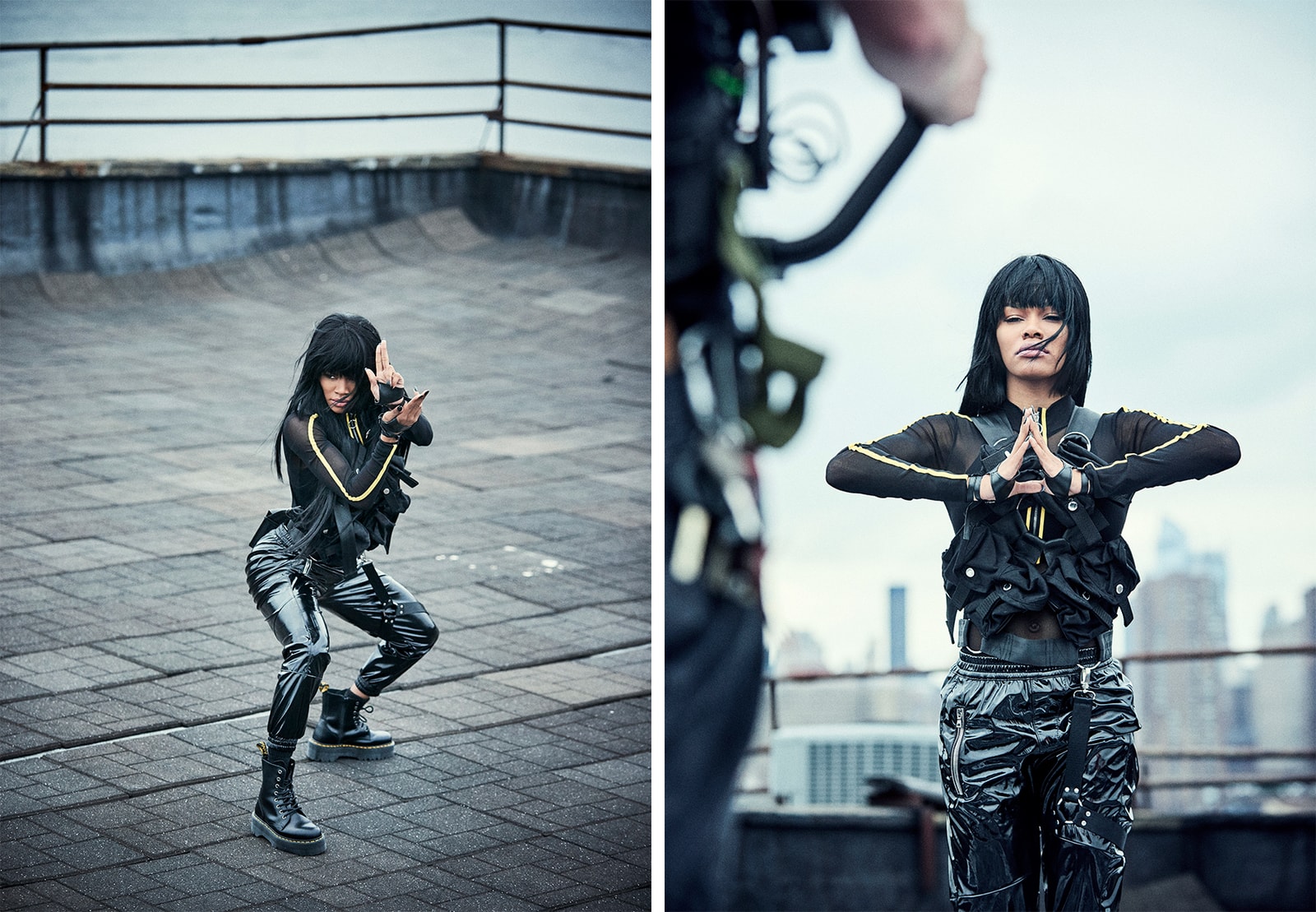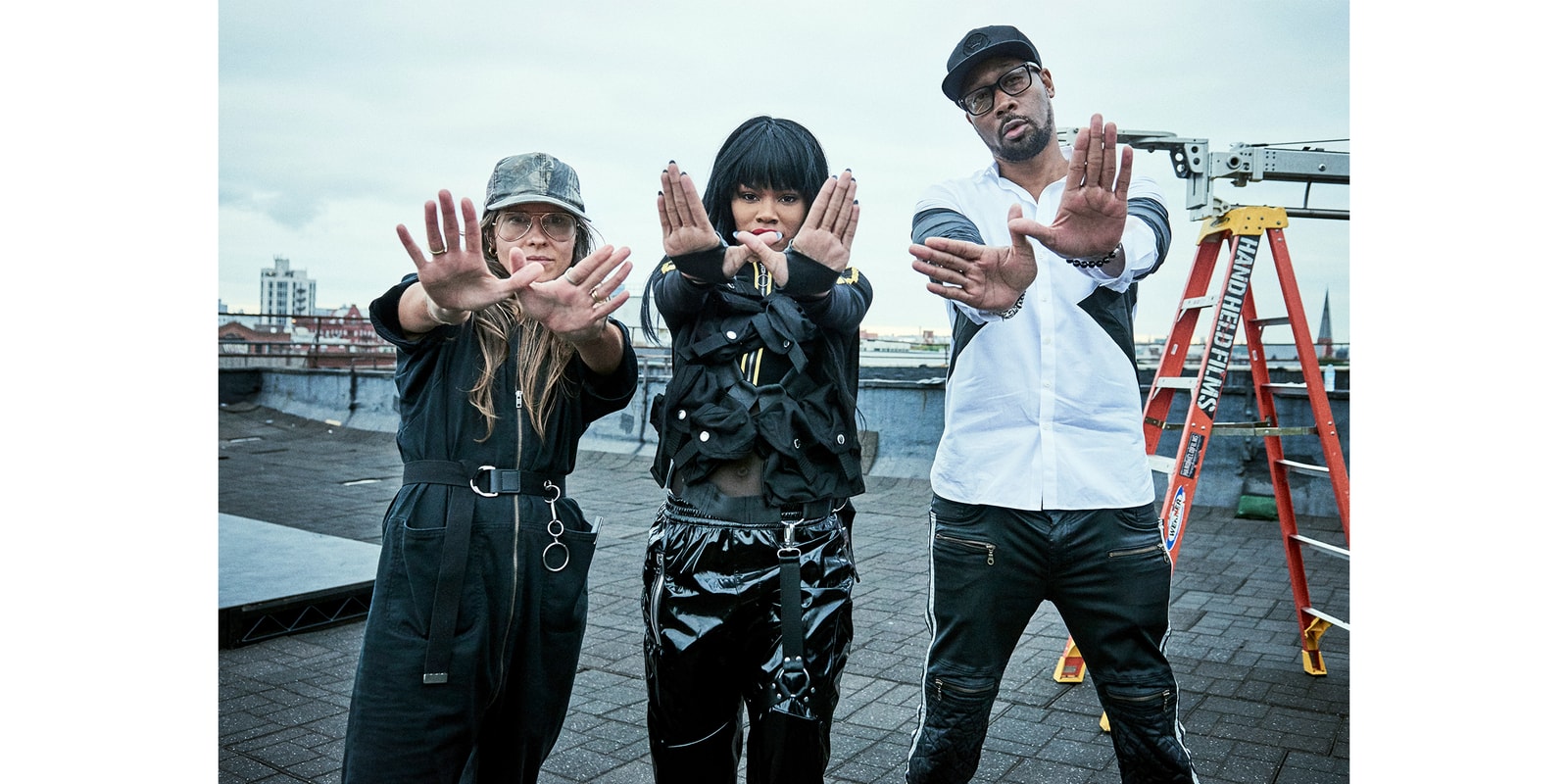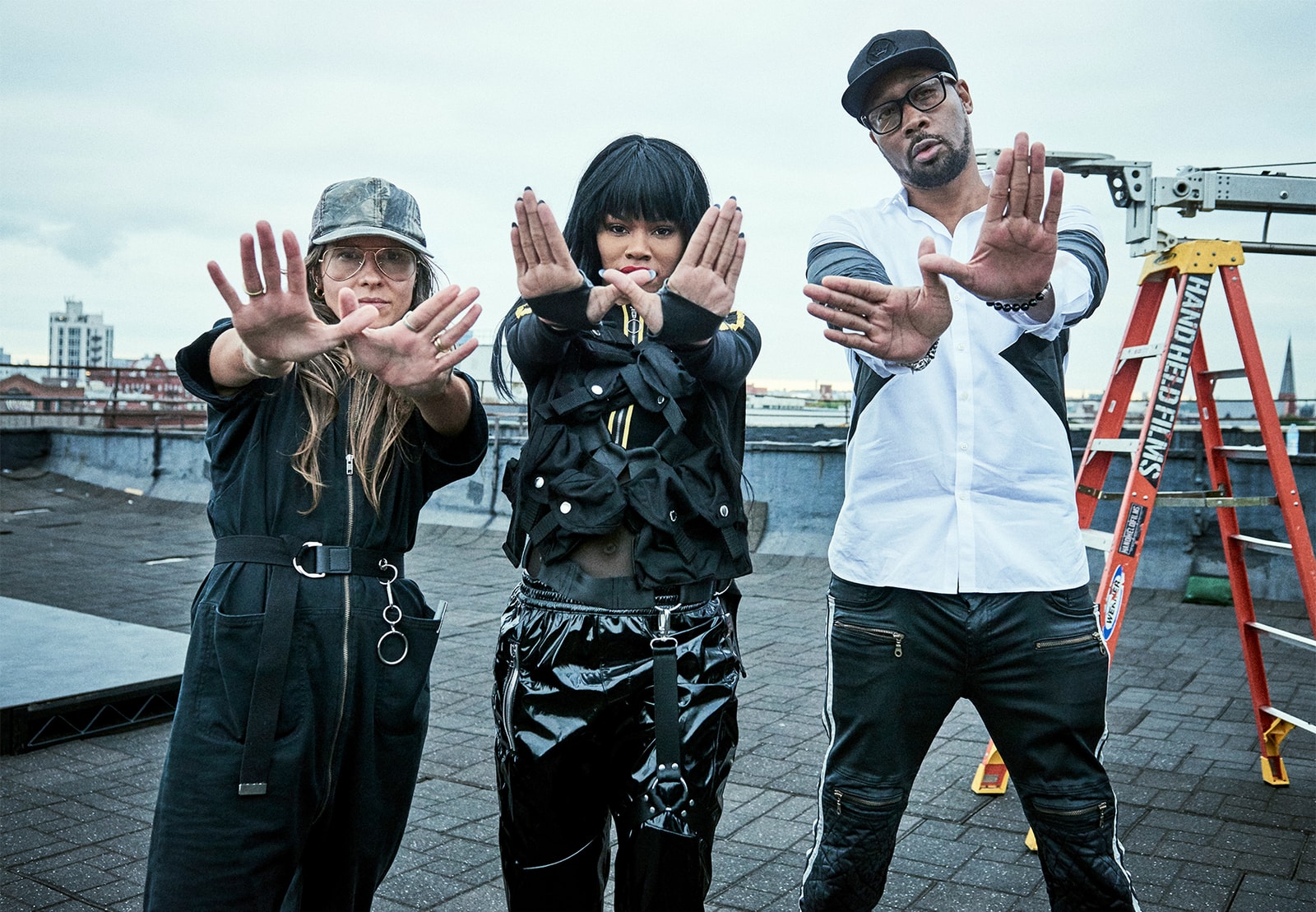 RZA
People will want to know how the Wu philosophies are related to makeup. In your own words, how are they?
Throughout time, many warriors have used a form of makeup to prepare for battles or challenges. From painted faces in Asia, to paint smears of Zulu, to the masking styles of the ninja or samurai. The Yin energy complements the Yang and the Wu-Tang represents both. This collab is an expression of the Yin energy, the strength and wisdom of a Wu Warrior Woman facing her daily goals and challenges. My side of the collaboration is inspired by my wife Talani, and the various shades of accenting beauty.
The collaboration with Milk Makeup invokes Yin. In your long and legendary career, was balancing the the Yin with the Yang something you sought to balance?
Balance has always been prominent in my walk. Even when Wu-Tang arrived on the hip hop scene one of our main objectives was the strive to balance the voice of hip hop. Of course, at first as men we bring the Yang or the Ruckus, but that is followed up with, "Can it be so simple" which addresses the Yin side. It took trial, error, and even tribulations in some cases for me to find balance in my own life and inner-circle. Still I think that's the beauty of the journey, the struggle to arrive at the destination.
In your practice and studies about martial arts culture, what have you learned about identity and individuality?
Martial art is an expression of self. The various forms are used or taught so the practitioner can evolve to the greatest height of self-expression. Once one arrives, one loses form and becomes one with their art. The identity of self becomes clear. Everyone has a unique identity and expression.
Daily, we can find ways that exemplify our mood through our art, makeup and fashion choices, or even-cuisine. Martial arts cover all these aspects as the student improves strength and flexibility. This is not just a physical journey, to learn to "break a brick," but more so a mental or spiritual journey to use the "brick" to build a "house" with a strong foundation that can weather the test of time. That house is the self.
What is the wisdom you most want to pass on to the next generation?
Knowledge, Wisdom, Understanding, Freedom, Justice, Equality, Food, Clothing, Shelter, Love, Peace and Happiness. These are the 12 Jewels of life every man, woman and child has the right to obtain and strive to achieve.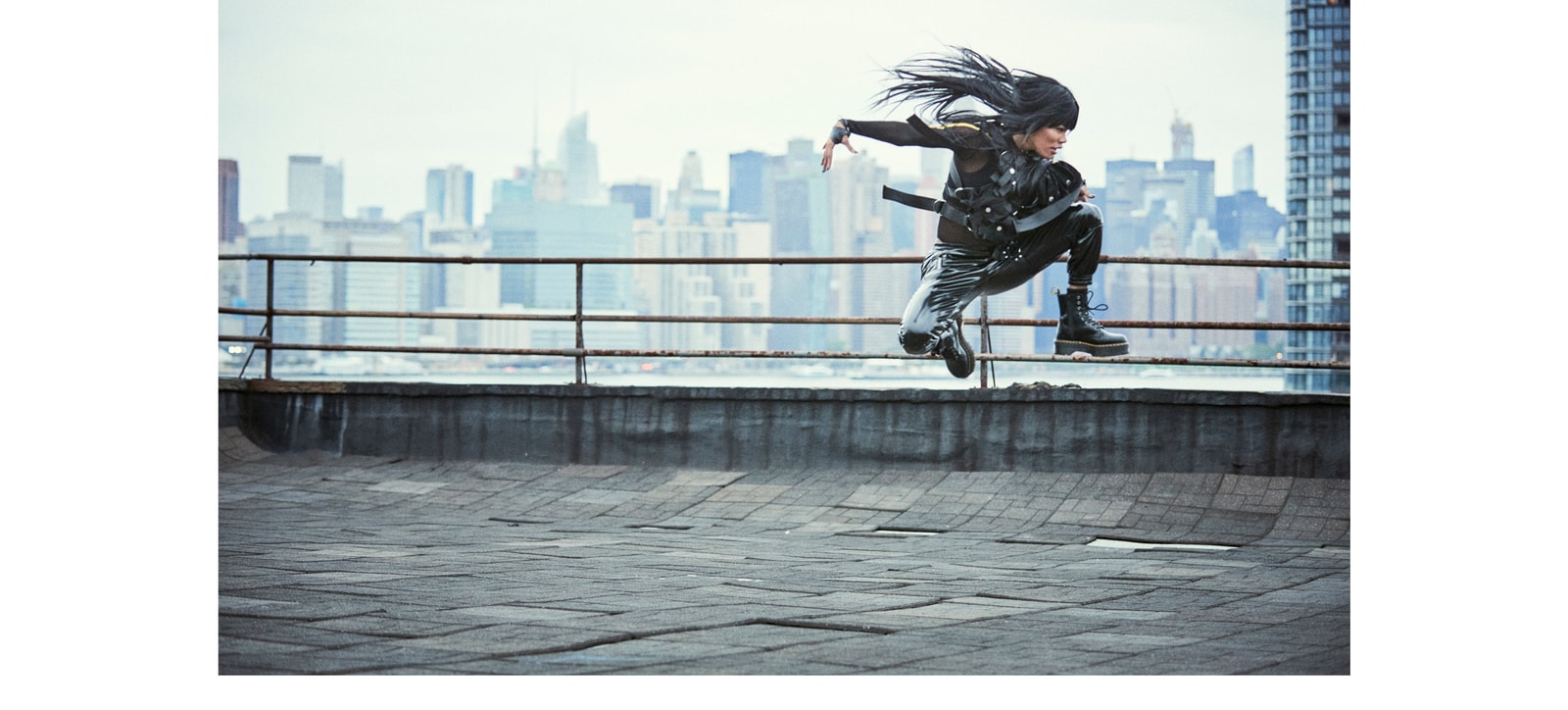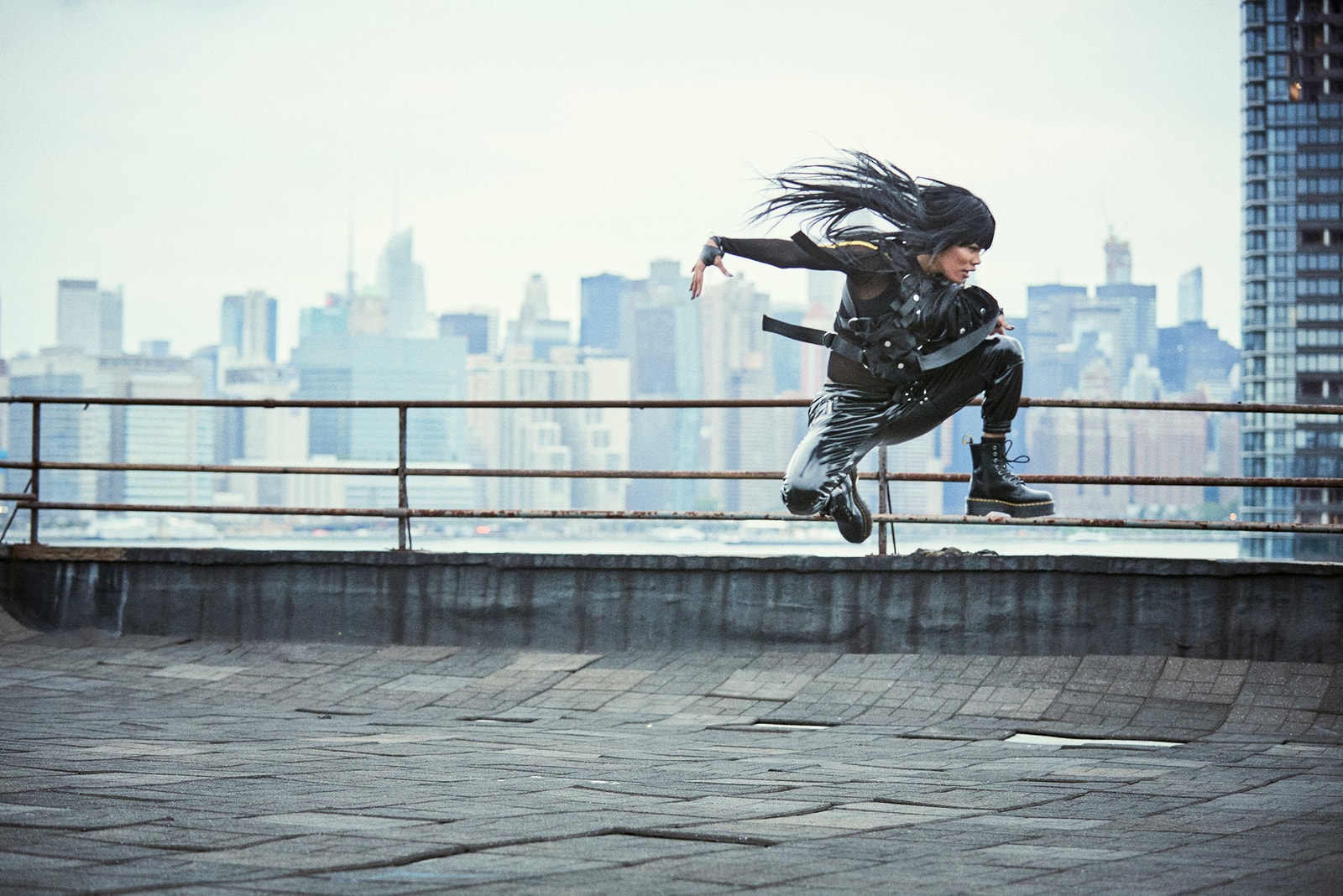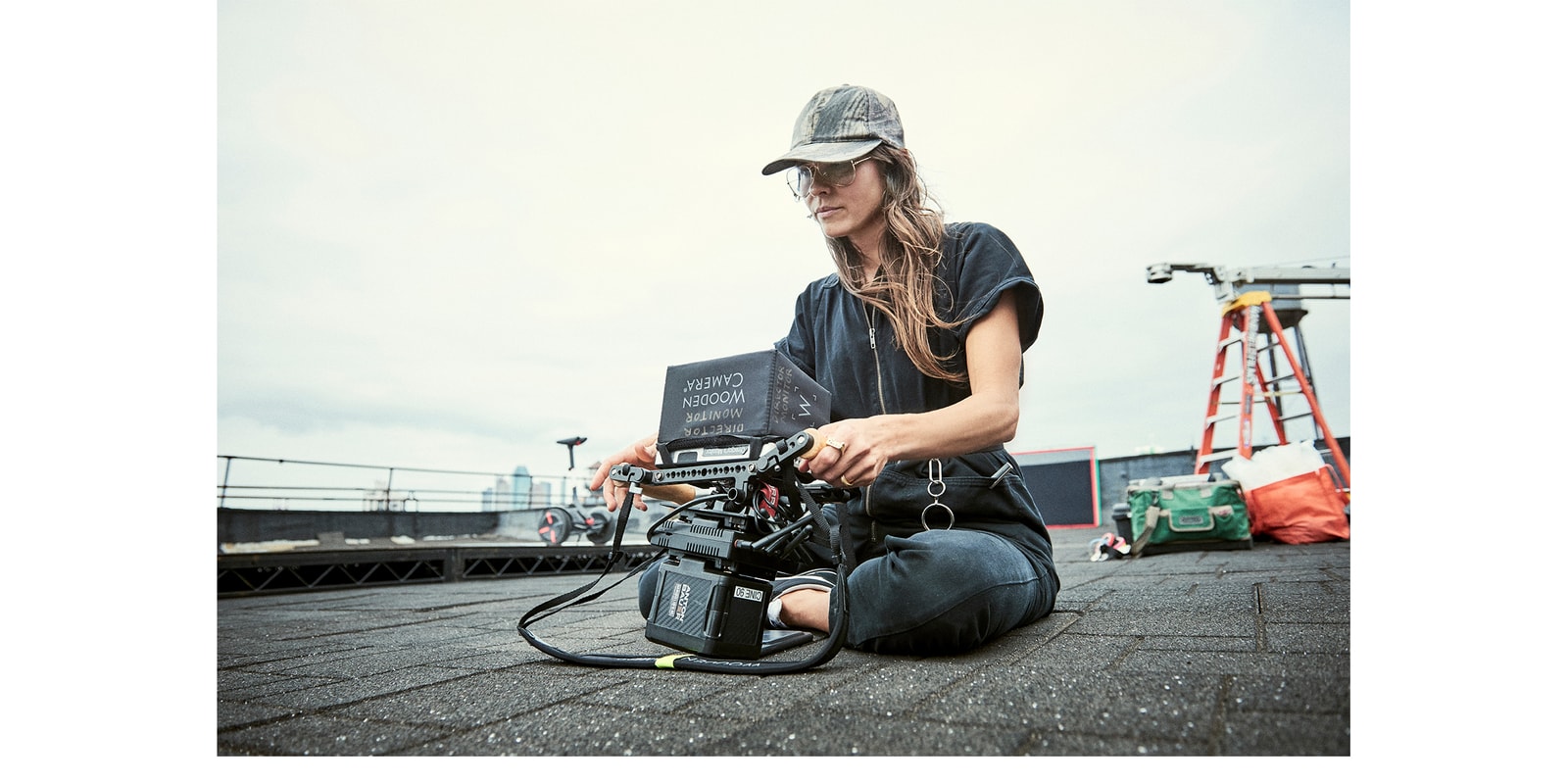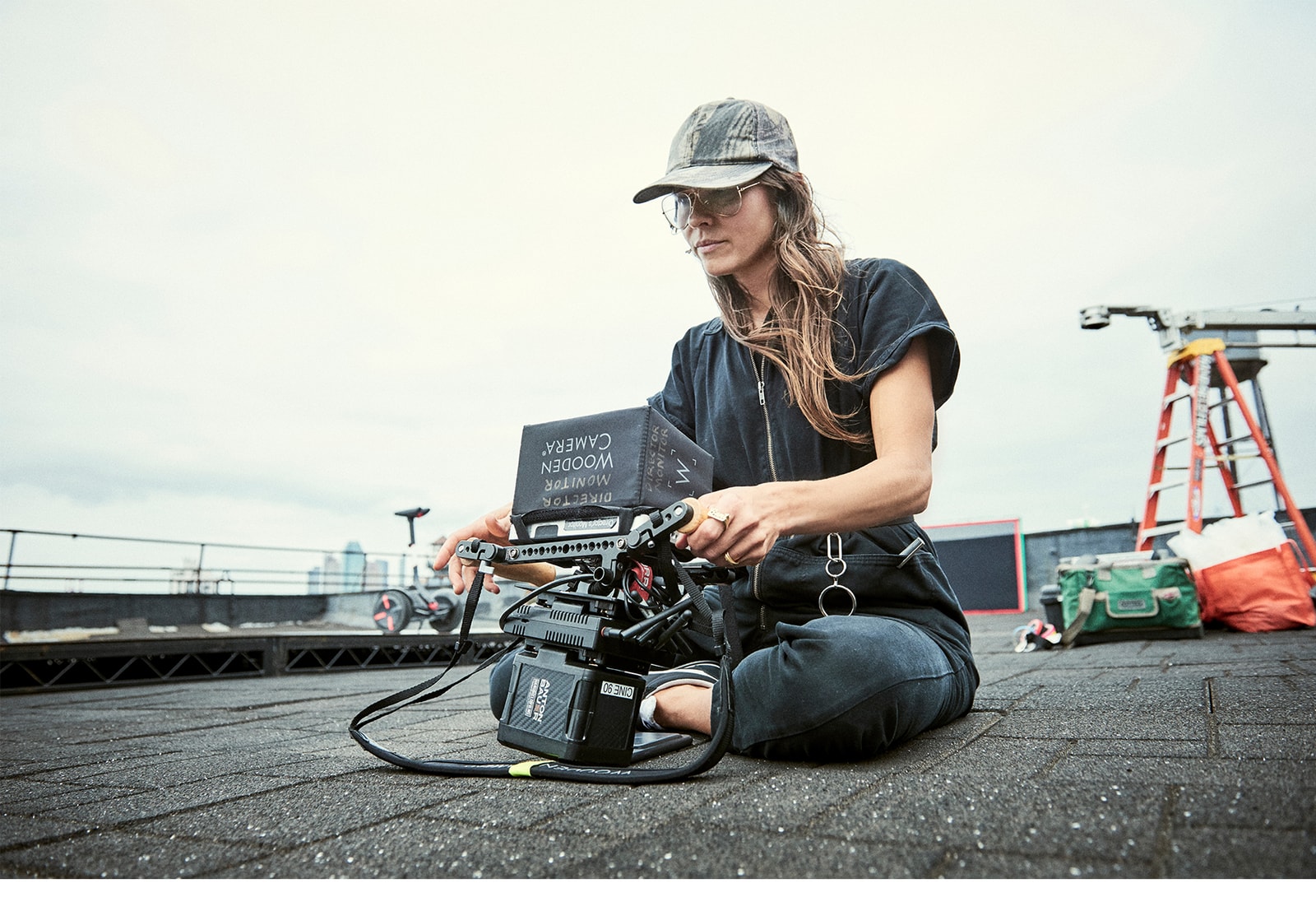 GEORGIE GREVILLE
Was it a challenge to translate the Wu-Tang Clan not only into a tangible product but campaign?
Not at all. There is a direct connection between all the Wu-Tang members crafting their alter-ego identities to what makeup can do for people. Even something so simple as a swipe of lipstick, can instantly make you go to warrior mode and prepare you for anything. We felt like an ornate, sacred lipstick was a perfect key to transcendence, and self-mythologizing. There is a deep ritual to applying a power lip. It is your coat of armor that helps you go into battle each day.
How was the storyline born?
RZA, Talani and I talked about the incredibly powerful, female energy we see rising up in the world. We talked about the members of Wu-Tang as warrior superheroes and what a female version would look like. The world of Wu is so rich with original language and characters — every song has enough visual inspiration for a feature film.
I was into the idea that the Wu Warrior could move things with her mind using telekinesis, so instantly, I thought of two lipsticks floating and rotating above each of her hands. She summons her lip color in front of her and swipes it like a ninja sword.
RZA brought on the idea of the I Ching Trigrams, so, we created a large altar out of the I Ching that she could stand in the center of. We ended up naming each lip color after the eight different elements in the I Ching Trigrams.
From there, we worked on the concept of lipstick as part of a ritualistic meditation, connecting the elements, and aligning with her inner power. As the elements align, and mind-body is engaged through meditation and movement, she taps into her life force or CHI (which happens to be the name of the vibrant true red shade she is wearing) and is ready to kick some serious ass.
RZA composed an original score to guide Teyana and in the campaign, she adopts Shaolin Kung Fu stances. What other Kung Fu visual cues are important to note?
We tried to invoke as much Shaolin Monk posing and fight choreography as possible with modern vogueing, and breaking language. We wanted to convey the vital combination of spiritual inner focus and explosive action. I love all the hand choreography Shaolin Monks use in balancing poses, as well as, fighting. There is strong intention in every movement made.
What Wu philosophy will you be walking away with?
"Knowing others is power. Knowing yourself is enlightenment." -Lao Tzu by way of RZA/Tao of Wu
"Do the knowledge. Know before you do. Look before you leap." -RZA