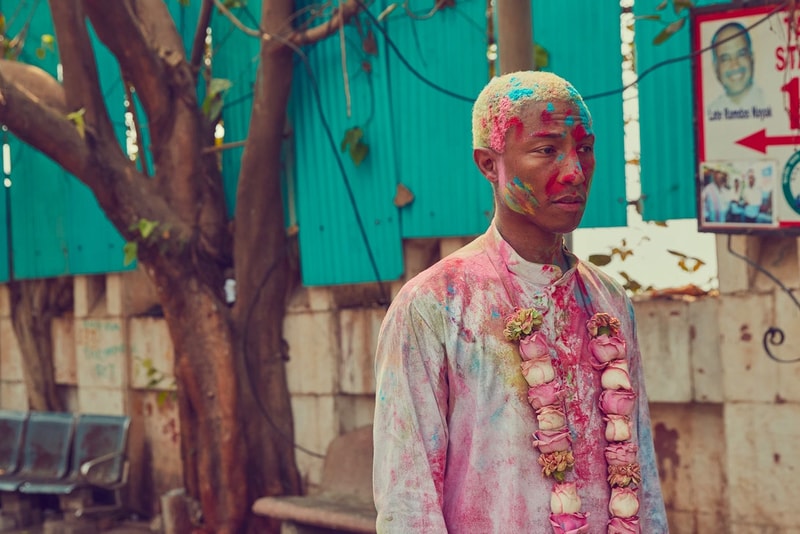 Fashion
Hindu Statesman Is Urging Pharrell Williams and adidas to Rename Its "Holi" Collection
Out of respect for the Hindu religion.
Hindu Statesman Is Urging Pharrell Williams and adidas to Rename Its "Holi" Collection
Out of respect for the Hindu religion.
Pharrell Williams has released a handful of shoes in collaboration with adidas Originals, with the most recent release being the "Holi" capsule collections. Inspired by the Hindu festival of colors, the two have released 12 iterations in the pack, with five "coming soon." Now, the collaboration is being criticized for naming the collection after an important element in Hinduism, and "should have done some home work before taking Hindu concepts frivolously and using these to make a fashion statement."
The push comes from Hindu statesman Rajan Zed, who is urging Pharrell Williams and adidas CEO Kasper Rorsted to offer an apology and rename their "Holi" shoes, which Zed believes, "many Hindus felt were highly insensitive as religious festival of Holi was linked to various deities."
It remains to see what actions adidas will take, but make sure to check back here to stay updated. Read Rajan Zed's full statement here, and watch Pharrell's promo video for the campaign below and see what you think.
---
Share this article