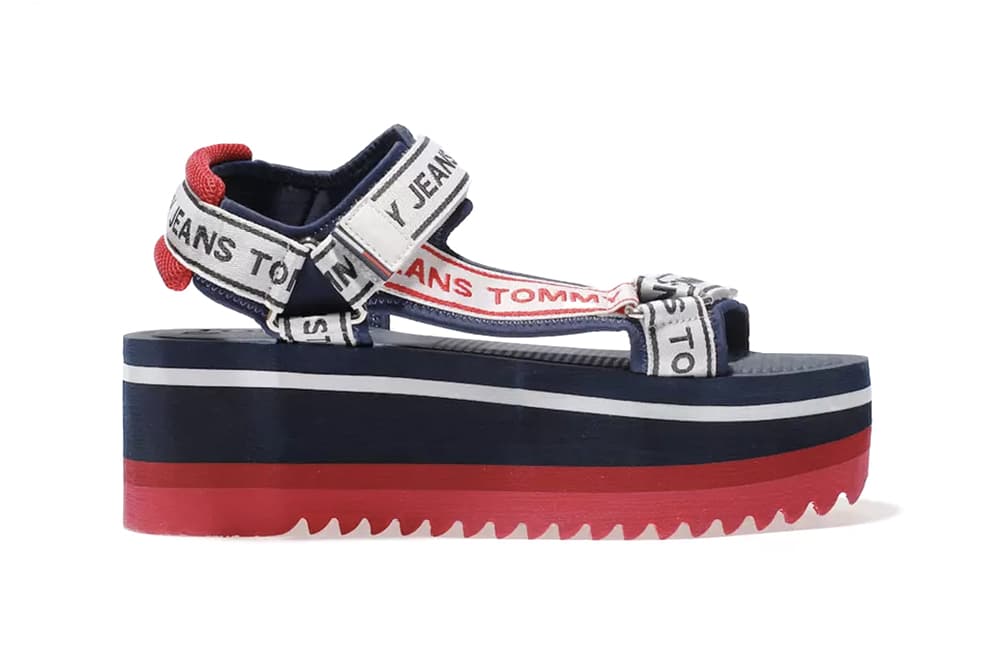 1 of 2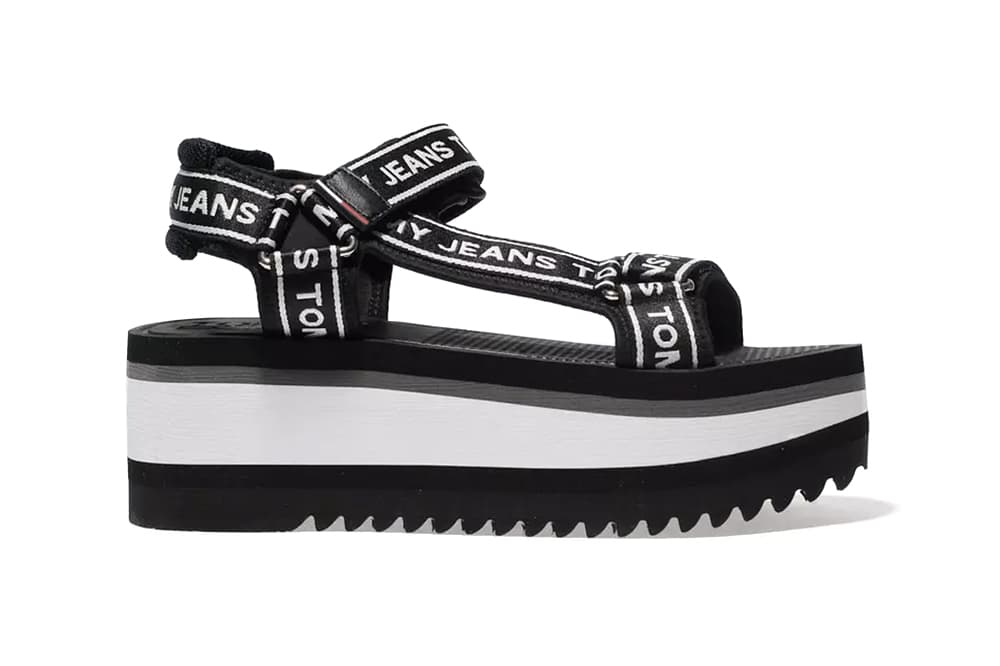 2 of 2
Tommy Hilfiger's Retro Flatform Sandals Will Be Your Shoe of the Summer
A real '90s look.
We all know pool slides are a simple and accessible go-to for the summer season but for those who like to take their look to new heights, then perhaps Tommy Hilfiger's flatform sandals would be a good, on-trend alternative.
These '90s-style sandals arrive in Tommy Hilfiger's trademark navy, red and white color palette. Branded straps sit across the midfoot and lateral side and are fastened with a hook and loop closure around the ankle for additional support. Upon the heel is an extra piece of fabric cushioning in vibrant red, keeping your feet both comfy and secure. The real standout detail here is the nostalgic, 6.5cm platform sole with a serrated outsole that will truly elevate your look. If monochromatic colorways are more your style, then luckily for you this exaggerated sandal is also available in a black and white version.
Pair these strappy beauts with Tommy Hilfiger's retro swimsuit for the ultimate poolside look and when the height gets a little too much for you, why not downgrade into these fuzzy slip-on slides?
You can shop both iterations now at Schuh for £60 GBP each (approx. $84 USD). Don't forget to check out PUMA's sandal offering too.