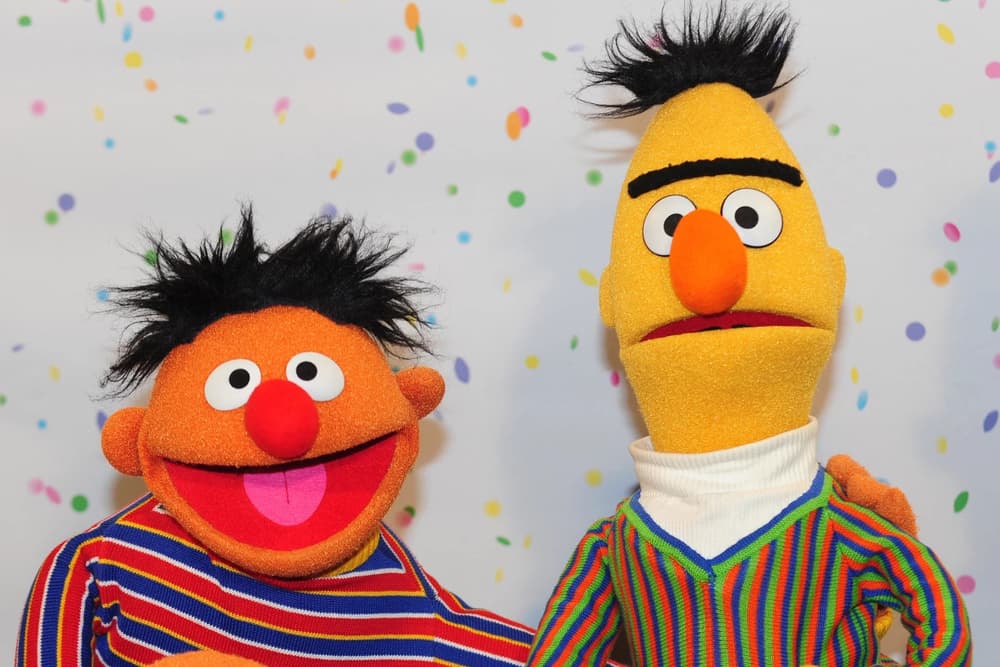 Culture
'Sesame Street' Writer Says Bert & Ernie Are a Gay Couple, but Show Disagrees
Mark Saltzman opens up about the inspiration for the puppet's relationship.
'Sesame Street' Writer Says Bert & Ernie Are a Gay Couple, but Show Disagrees
Mark Saltzman opens up about the inspiration for the puppet's relationship.
Two of Sesame Street's most iconic characters, Bert and Ernie, have set the Internet ablaze following claims of their sexuality. According to a Queerty feature, writer Mark Saltzman confirmed that many fans' ideas about the two fictional character's relationship was in fact not done by accident. He shared in the interview that Bert and Ernie were gay and in a relationship, but the show has denied these claims.
The denies of this claim are quite interesting as Saltzman went into detail about how the two characters are based on him and his longtime partner, film editor Arnold Glassman. He confirmed during the feature that Bert and Ernie were gay.
Later on in the interview, he opens up about Bert and Ernie's relationship:
"I remember one time that a column from The San Francisco Chronicle, a preschooler in the city turned to mom and asked 'are Bert & Ernie lovers?' And that, coming from a preschooler was fun. And that got passed around, and everyone had their chuckle and went back to it. And I always felt that without a huge agenda, when I was writing Bert and Ernie, they were. I didn't have any other way to contextualize them. The other thing was, more than one person referred to Arnie & I as 'Bert & Ernie.'"
In response to Saltzman's feature, Sesame Street shared via Twitter that Bert and Ernie are best friends. The show also stated that though the two are male characters, they "remain puppets, and do not have a sexual orientation."
Take a look at Sesame Street's statement below.
Please see our statement below regarding Bert and Ernie. pic.twitter.com/6r2j0XrKYu

— Sesame Workshop (@SesameWorkshop) September 18, 2018
---
Share this article