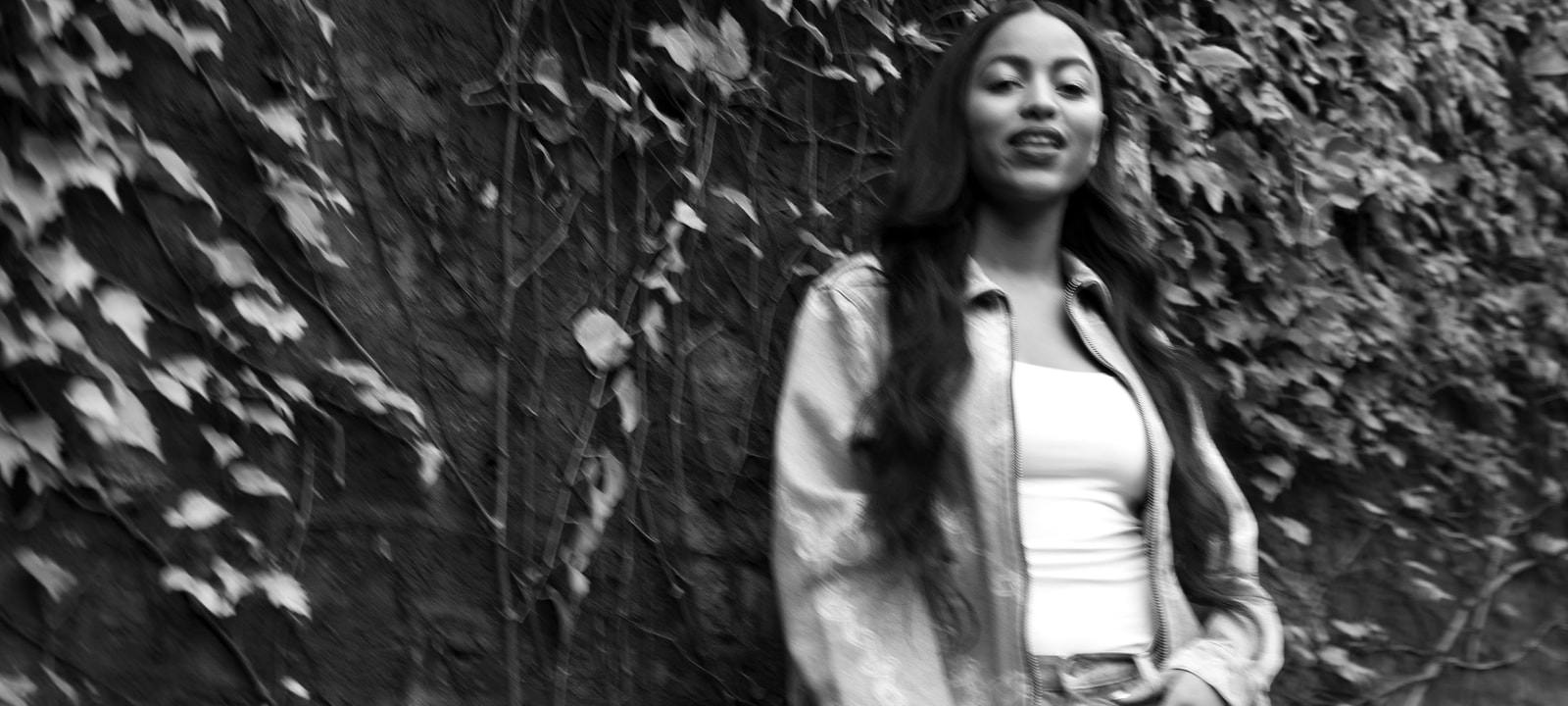 BAEwatch: AWA
Meet the Swedish singer about to conquer the world.
Awa Santesson Sey is the 22-year-old Swedish singer you'll want to keep an eye on. Known by her stage name AWA, the songbird won the Swedish version of The X Factor in 2012, and quickly became one of the country's biggest names to watch. Now, she's moved to London and is about to release her first EP next year.
Ahead of the release of her new single "Like I Do," we had a chance to sit down with the singer-songwriter to talk everything from finding your sound to dream collaborations and industry experiences. Keep reading below to learn more about AWA, and stay tuned because she's only just getting started.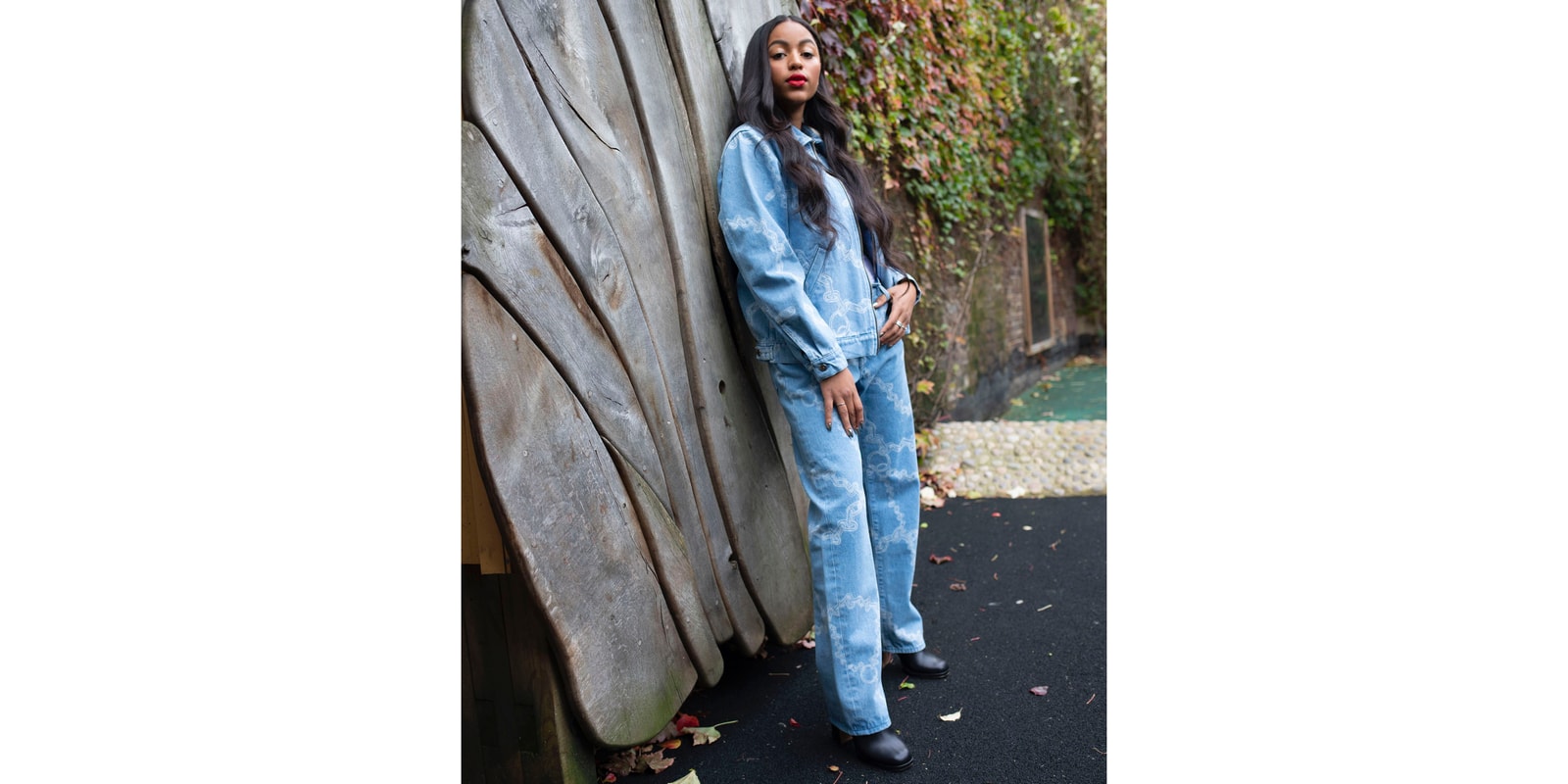 How did you first get into music?
I've always loved to be at the centre of attention. I never let my mum watch TV because I always wanted to stand in front of it and perform. Growing up, I went to classical music school and did a lot of dance classes. My mum was a ballet dancer as well, so I also did ballet for a long time. When I was 14 I saw an ad for The X-Factor Sweden, so I told my mom that we had to go and she said no because it was my cousins birthday. But we went to the audition and one thing led to another, and I did the show and ended up winning at the age 15. After that I signed to Sony Music and I released two songs, and it was great although I was so young.
How has your career changed since The X-Factor? How have you evolved as a musician?
During the show they gave you songs and we'd sing covers, and after that I went into the studio trying to figure out my sound. I felt like I took like a 5 year break after it, because I went to college to study economic entrepreneurship. Parallel to that I used my Instagram, I hate the word "influencer," but I used that to fund my trips to LA and London to be able to put myself in the room with writers and producers, and to figure my sound out. I think that today I'm so ready and so comfortable with myself as an artist, because of those years and those ups and downs I went through at such a young age.
Did you find it hard to find your path following The X-Factor?
I think since I was so young I was quite confused, and after winning I felt like I was going to become Beyoncé, but then nothing happened. But music has always been my main thing and I knew that at the end of the day, whatever happened to me I'd always get back up and continue fighting for my dream.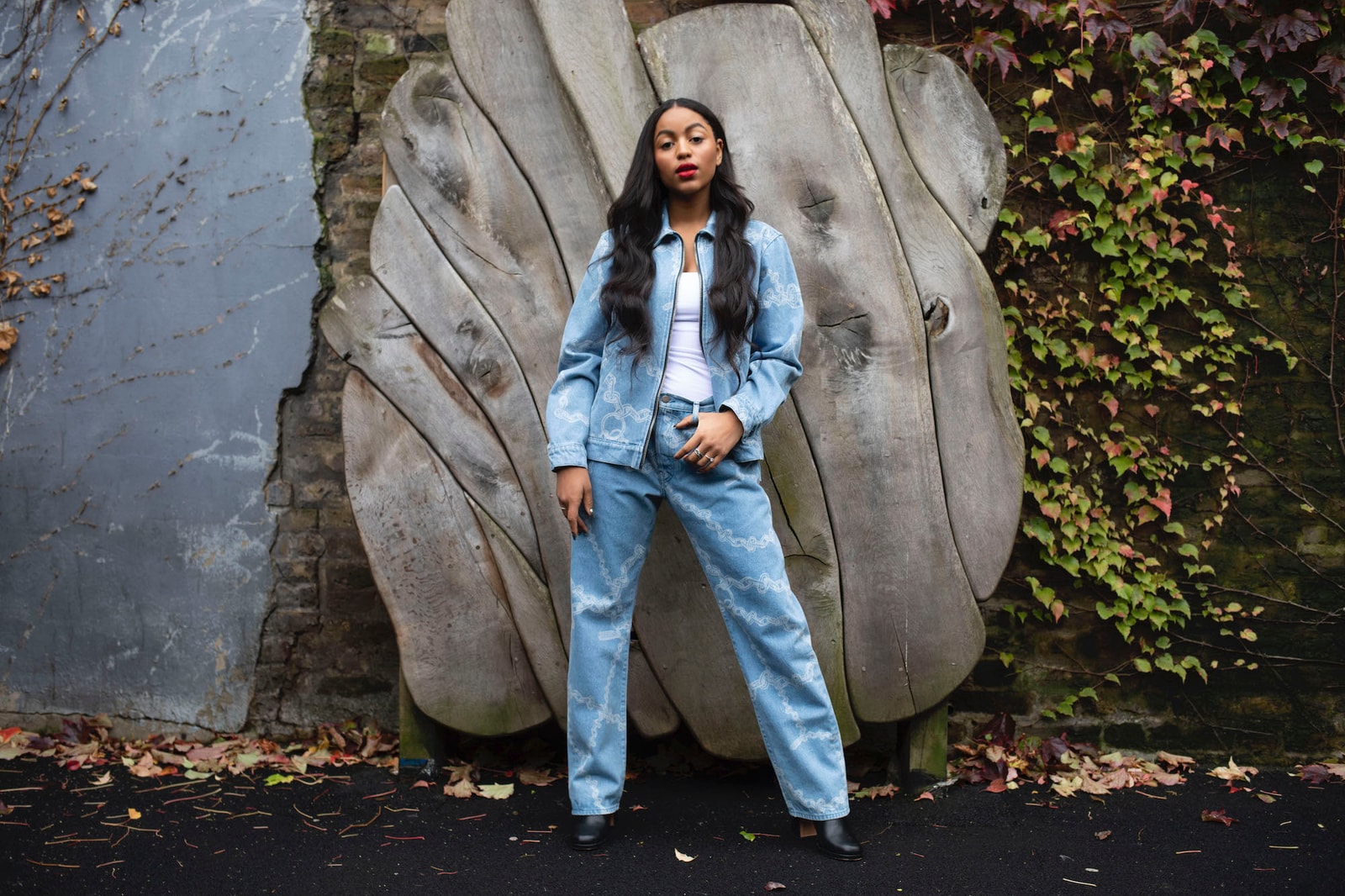 You just released your single 'Comfortable' earlier this month, what has the response been like? Were you nervous leading up to the release?
I think now that I write my songs myself I don't have a problem if someone sends me a song and I vibe to it and feel something, as long as I have creative space to change things. But now I know if I feel a song is right, and that if someone feels something from it, I'm happy. I don't really get nervous, I've lived with my songs and they've been my little babies, and now they're the world's to take care of.
How has your sound developed in the past few years? Who are some of your inspirations when it comes to music?
With writing in general, I can be in the club and get out my voice notes, or I'll see a word and I'll write it down in my notes, see a painting – it can literally be anything. I have a little folder in my camera roll where I save ideas. Musically, I adore Bruno Mars, especially live, because his vibe with his band and his performance is so amazing and translates so well. I listen to loads of stuff though, Beyoncé, Rihanna, Chance the Rapper – you name it. I also enjoy listening to Swedish artists like Lisa Ekdal. It's honestly just a huge mix and my Spotify playlist is such mess, its just one big list with more than 3,000 songs.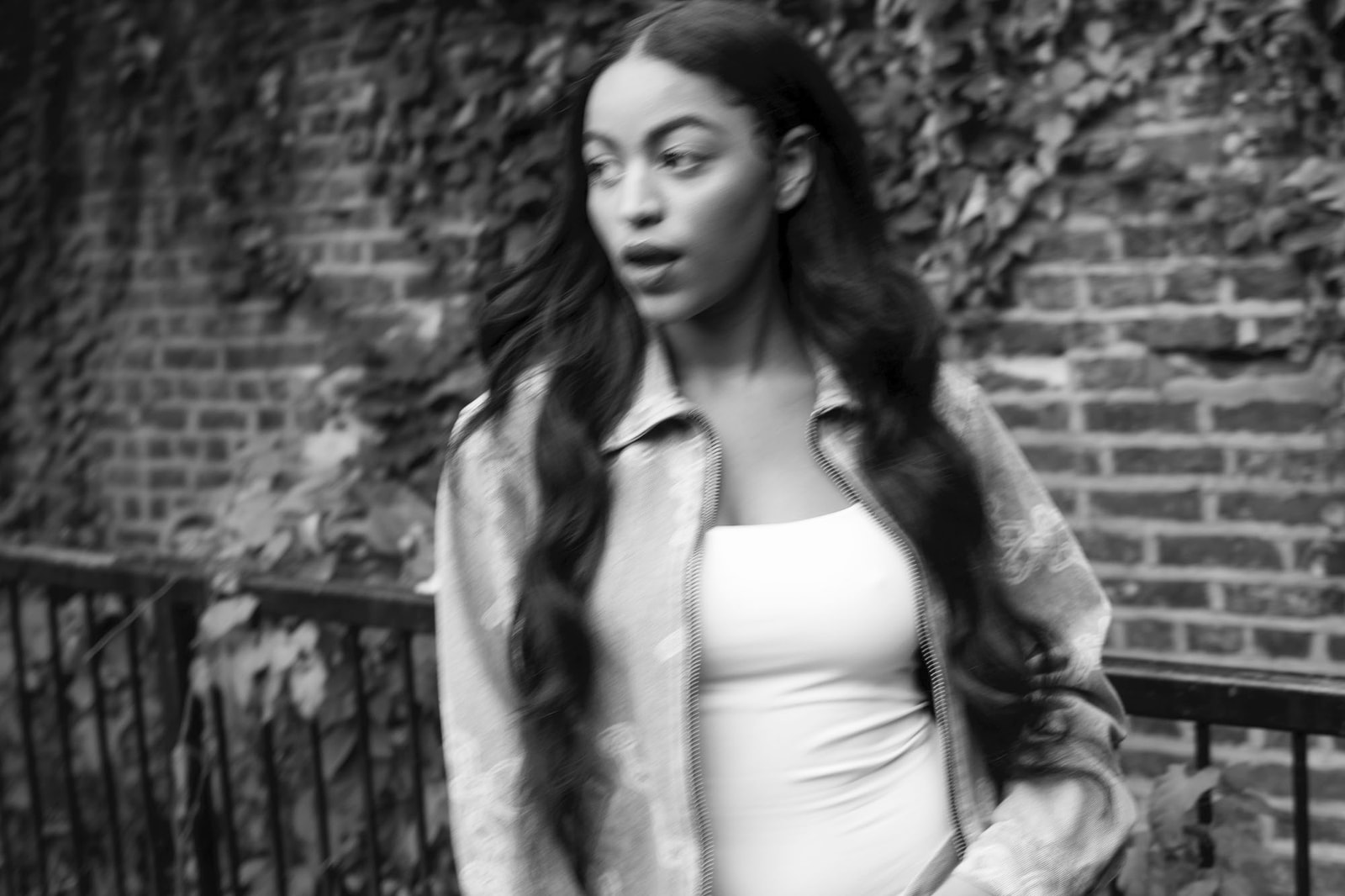 You've relocated to London. How does it differ from growing up in Sweden?
I think there are a lot more possibilities in London, just on a daily basis. The vibe is different and I feel like people wake up and they are go-getters, and I love being surrounded by like-minded people. There are a also a lot of different cultures and growing up with my mum being Swedish and my dad being from Senegal, I grew up in a really traditional Swedish area. Since moving to London, I feel more inspired and connected to my African roots which to me is amazing because I eventually want to incorporate that to my music. Since I grew up with my mum and not my dad, it has been a bit distant, but being in London I get the chance to open up doors to different cultures and really tap into my roots.
What is the music scene like in Sweden like in comparison to London? Was it a hard transition for you?
My experience with music and other artist in general has always been quite positive, and I feel like usually people support each other, especially women. Even things like posting each others songs on Instagram when someone drops a new track – there's always a massive amount of support there. I believe that there's room for everyone and that there are infinite possibilities for people to make it, so I haven't experienced any bad competitive vibes yet.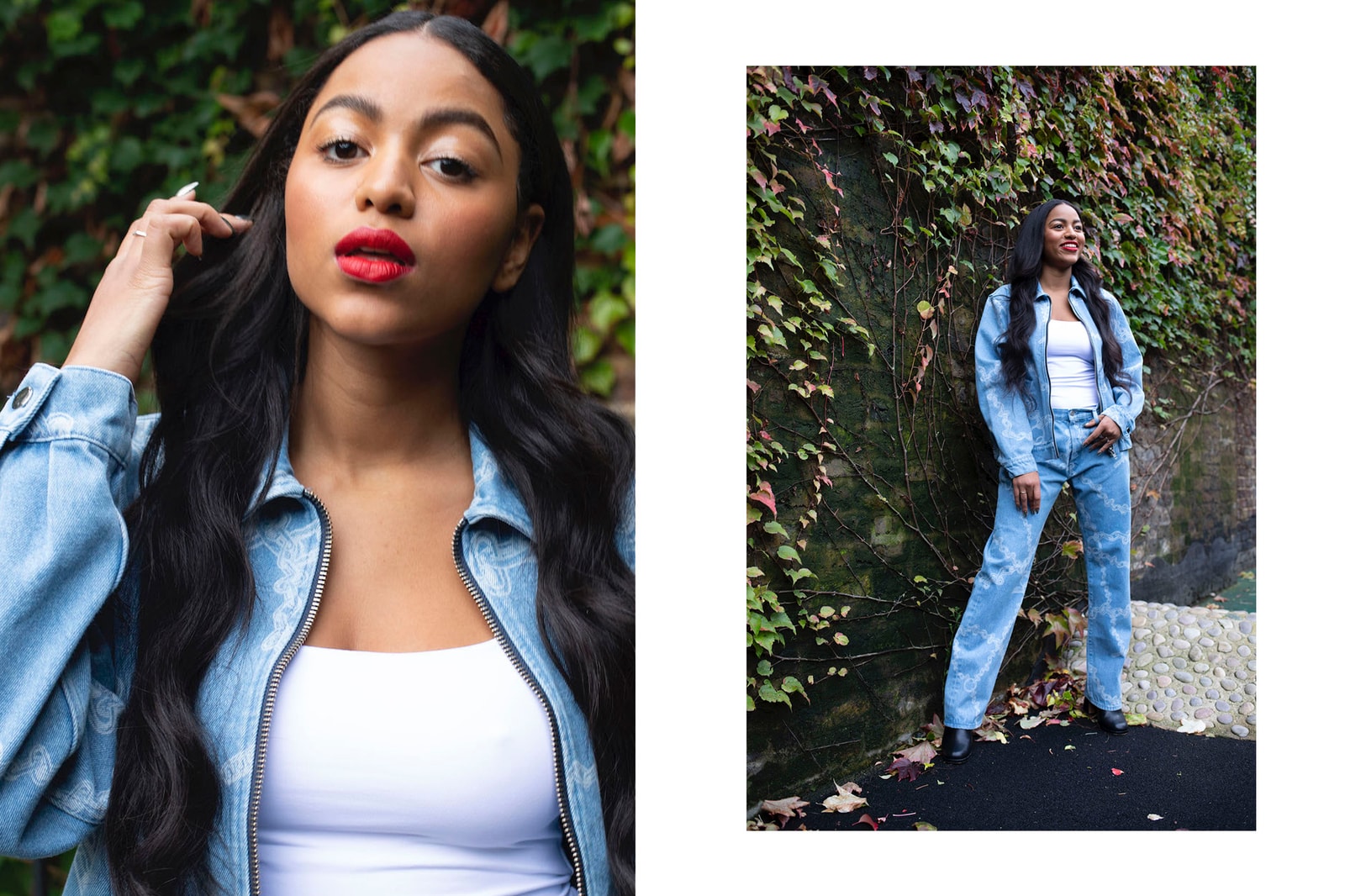 You're about to be releasing your EP next year, what has the creation process been like?
The experience has been great. I wrote the songs here in London as well as in Los Angeles, and one of the songs on there actually got me signed to Columbia Records, which is amazing because I've wanted to be with them since I was 10. That's a dream come true, 12 years later. The EP is a journey of love from different perspectives, one song is about a breakup and being frustrated, using that negativity and turning it into something positive. Songwriting to me is like therapy. It goes from that, to songs about having a casual relationship and not letting anyone walk over you, and at the end of the EP it is a culmination of those things that teach you to love yourself which at the end of the day, should be the first thing you focus on.
If you could dream big, who would your next collaboration be with?
Ty Dolla $ign, hands down, 100 %. I said the other day that I'd literally lick his toe – I'm obsessed with him. As a singer but also his melodies and what goes on in his head, I'd love to jump into his brain to see what the fuck is going on in there, because it is great.
Lastly, what is a piece of advice you'd give to young creatives looking to pursue music?
I think you just have to be fearless. When moving to London I told my mom two days before – maybe that's not the best thing to do but – throughout my life I have kind of just done things and then tried to solve it and rolled with it as it goes. Don't ever let fear stop you, ever, because you'll regret it. Everything always works out if you keep a positive mindset.