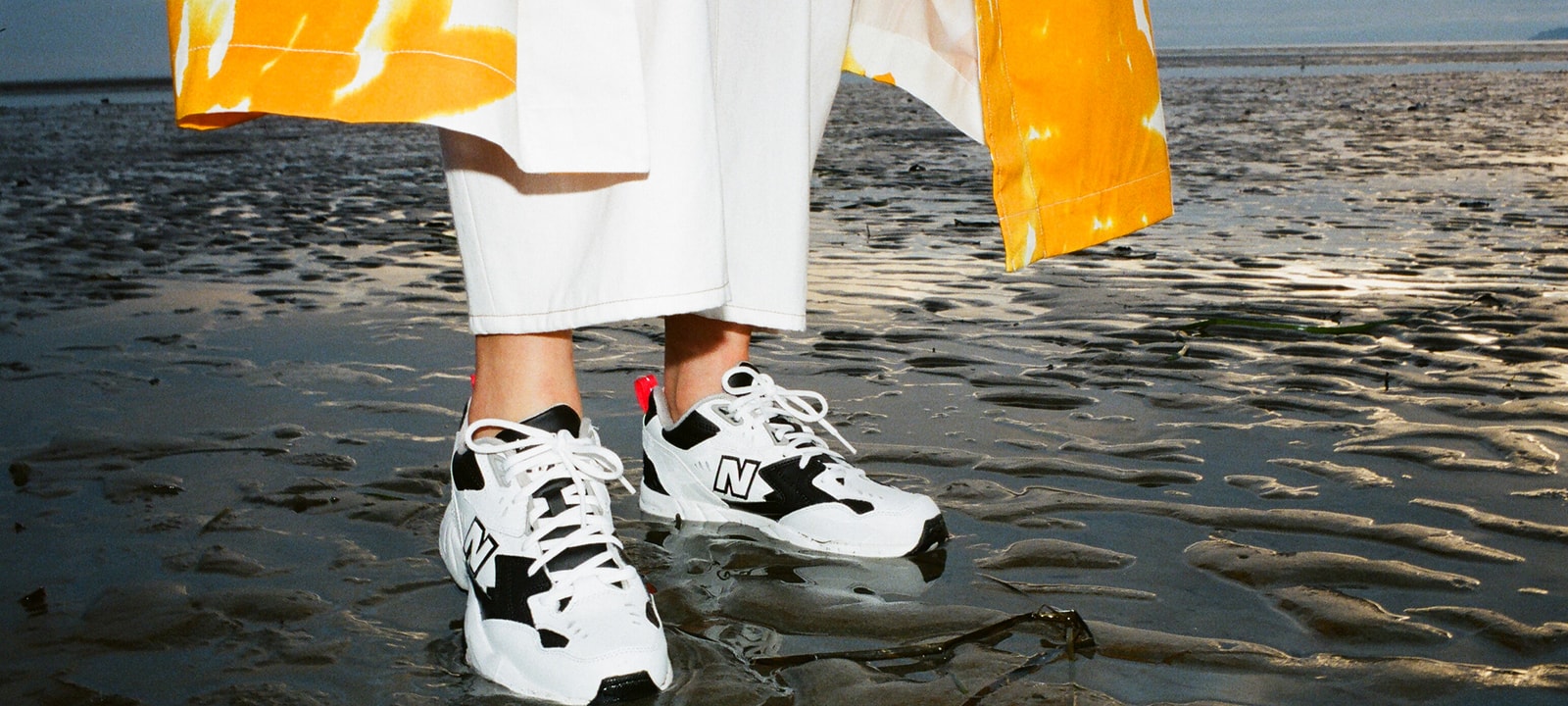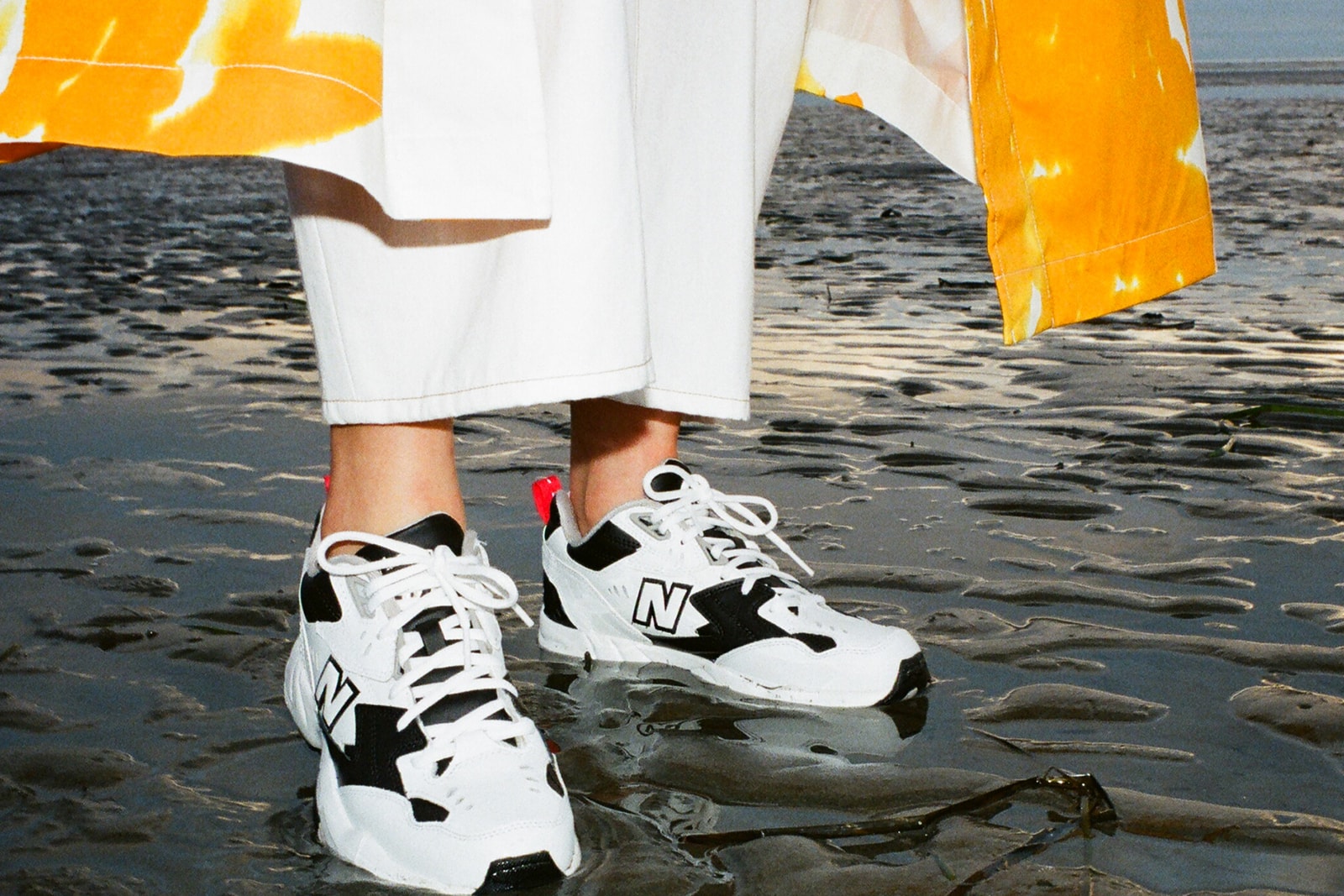 New Balance, the Cool Girl's Choice of Sneaker for Spring
Here are four ways to style them.
If sneakers had personalities, then New Balance trainers would probably be a trendsetter rather than a follower. Home to some of the most iconic dad sneakers, the brand has been making understated, normcore-ish runners before they even became a thing. Its latest collaboration with COMME des GARÇONS, which debuted at Junya Watanabe's FW19 show, sees various models getting a mature upgrade with materials like leather and suede, but without loud colors that desperately beg for attention.
The low-key style of New Balance shoes is precisely what makes them the cool girl's choice of sneaker for Spring 2019. Spotted on the feet of Sporty & Rich's Emily Oberg and The Skate Kitchen's Brenn Lorenzo, these silhouettes work with your outfit instead of making it all about them. Scroll down to see how you can dress them up or down for warmer weather.