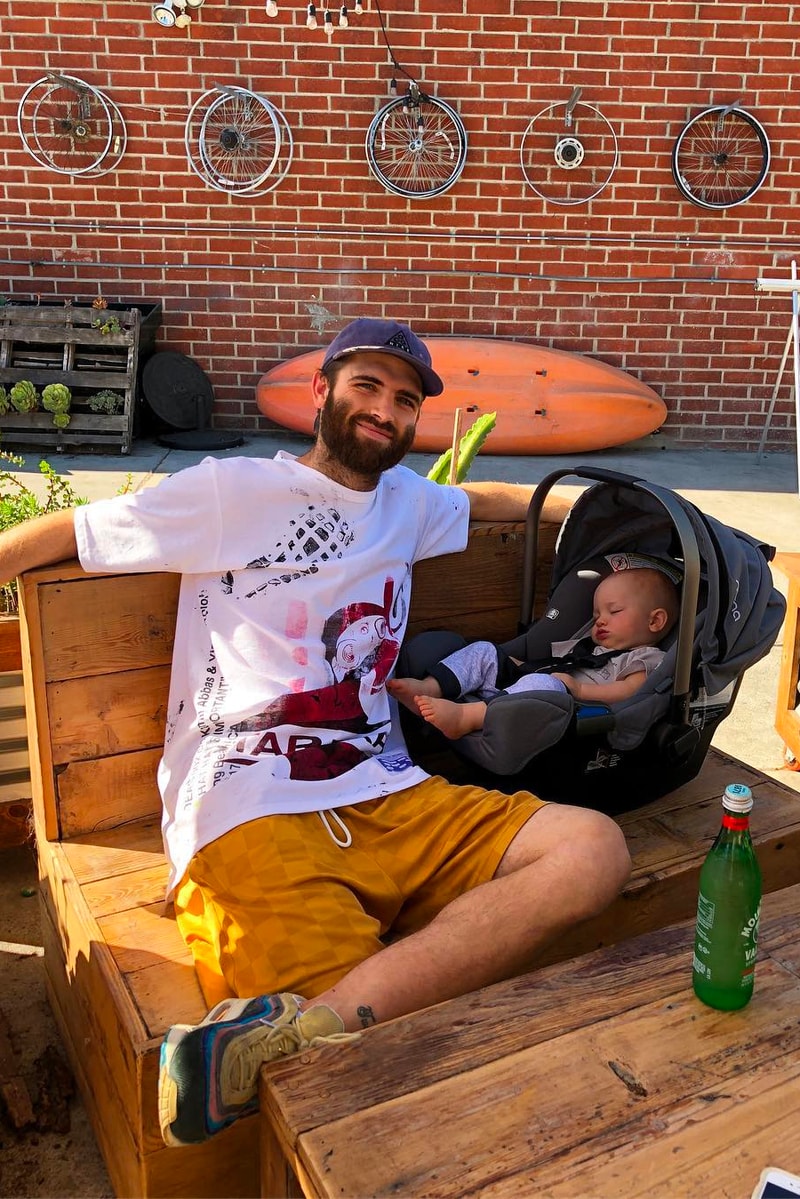 What Dad Shoes Do Dads Actually Wear?
In celebration of Father's Day, we asked our readers this very important question.
Footwear
What Dad Shoes Do Dads Actually Wear?
In celebration of Father's Day, we asked our readers this very important question.
Not that you really needed another reason to celebrate Father's Day, but this year you should be especially thankful for your dad's personal style, which you've probably been stealing for quite some time now. From the Nike M2K Tekno and the adidas Falcon, to normcore dad hats and your man's favorite accessory of all time, the fanny pack, you've got to admit that you've been taking style cues from your father these days.
In honor of Father's Day, we asked our readers one question that has kept us wondering: what are the dad shoes that dads actually wear? Notably, someone told us that their dads can't live without their DC high-tops and Crocs (not the platform ones from Balenciaga, although that would've been pretty cool). Take a look at five of the other popular picks, including silhouettes from New Balance and adidas Originals, below. Some of these might even work as last-minute gift ideas.
Price: $65 USD
Where to Buy: Available to shop online at nike.com.
Argubaly the most dad-ish of all dad sneakers out there, the Nike Air Monarch is unsurprisingly at the top of our chart. Thanks to fashion's current obsession with throwback styles, the chunky-soled runner is now embraced not only by fathers but also by their young sons and daughters. To help elevate your dad's style, swap out the shoelaces with ones designed by Virgil Abloh, as pictured above. It's a subtle, 2018 "update" that even your dad will learn to love.
Price: $90 USD
Where to Buy: You can find these at Nike's official web store and at select Swoosh retailers.
Nothing can beat a pair of fresh, crisp white Nike Air Force 1's — your pop would agree. Ever so timeless and versatile, the low-top sneaker makes for a great wardrobe staple. This Father's Day, consider getting yourself and your dad matching pairs. If he likes a little bit of color on his footwear, there are plenty other options available to choose from.
Price: $80 USD
Where to Buy: Both the black and the white colorways can be found at adidas' website.
Another dad favorite comes from adidas Originals. Low-key yet stylish at the same time, the Superstar is perhaps the perfect silhouette for running errands in. Debuted in the '70s, the shoe is constructed with a coated leather upper and a rubber shell toe, making it durable and ideal to wear all year round.
Price: $75 USD
Where to Buy: These runners are available to shop at newbalance.com.
Your dad can certainly teach you a thing or two about New Balance. While these peachy 991's are extremely cute, your father would probably tell you that they can't compare to his go-to 624s. Featuring a similar color scheme to that of the Nike Air Monarch, the everyday NB trainer is designed with comfort in mind, offering amazing flexibility as well as cushioning.
Remember the Nike Air Rift? Born back in 1995, the split-toe ninja running shoe had a major moment a couple years ago, but it seems like the model isn't currently in production (at least not in men's sizing). We get why dads like this sandal-sneaker hybrid, though. Despite its slightly outrageous appearance, the shoe is lightweight and super comfy to wear. The fact that the lacing system is replaced with a convenient VELCRO® strap also explains why this silhouette is dad-approved.
Share this article