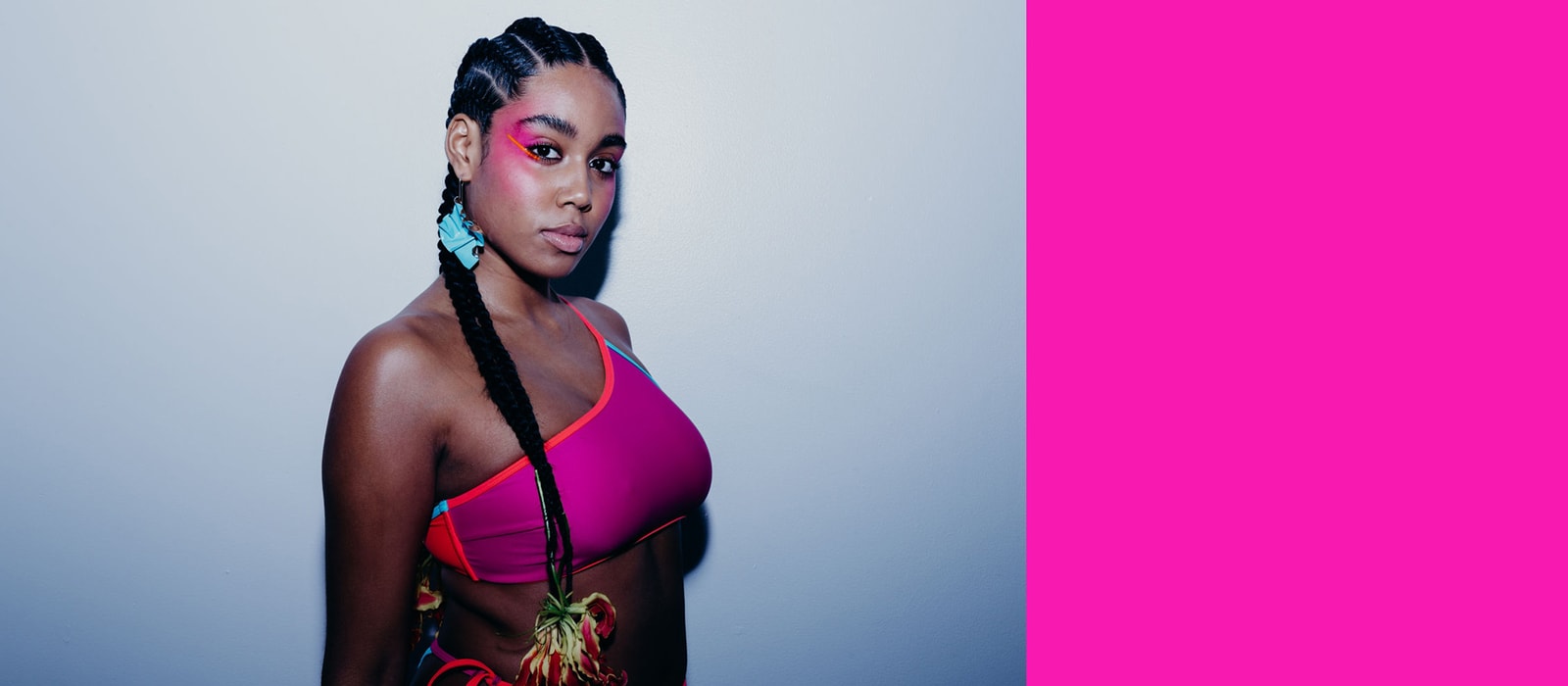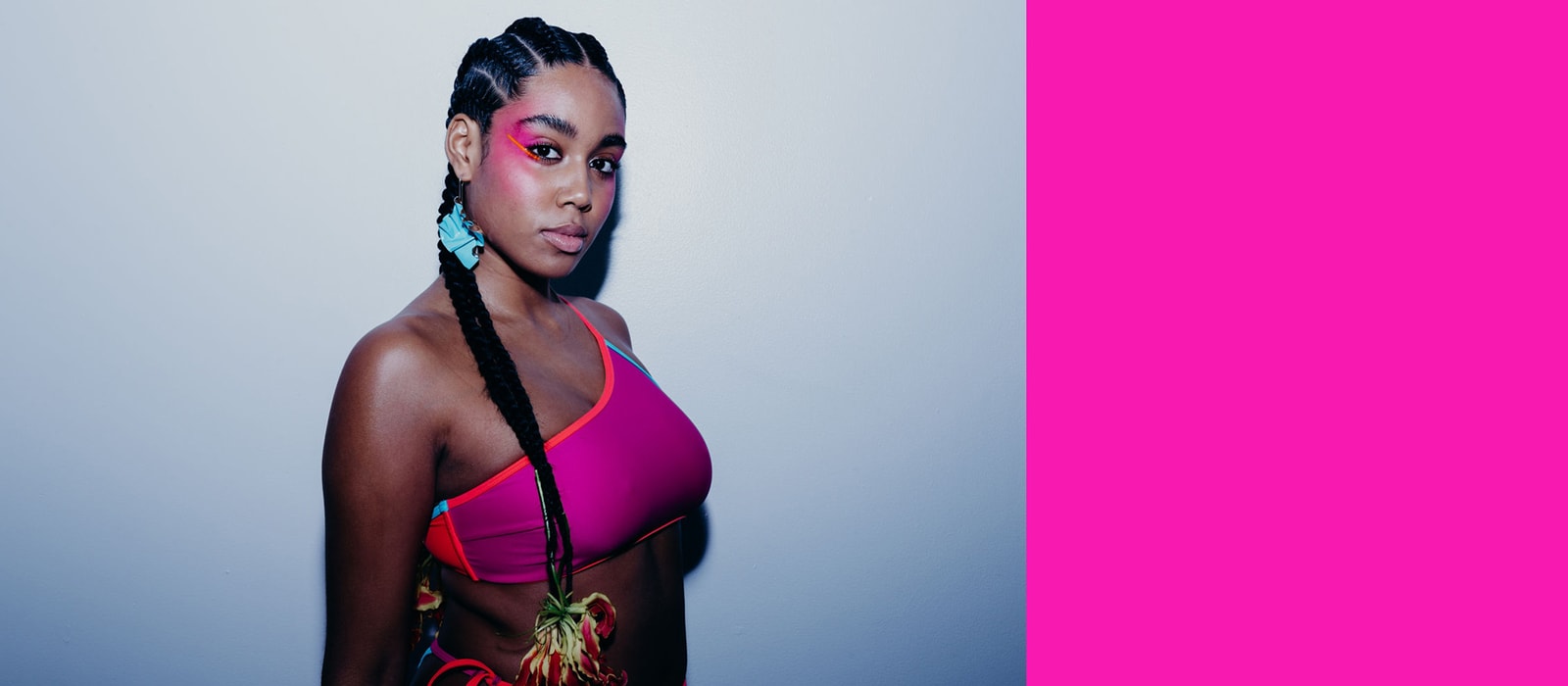 The Top Hair and Makeup Looks From New York Fashion Week FW19
We spotted the best trends backstage.
The Fall/Winter 2019 cycle of New York Fashion Week has come to a close. On the ground, the presentations were buzzy and filled with Instagram-friendly moments well worth capturing. In the realm of hair and beauty, New York City's showgoers don't bat a single eye at anti-makeup looks or even wacky hairstyles. At Palm Angels, models took to the catwalk with gravity-defying ponytails, while over at Chromat, hair was kept supremely simple and makeup did the talking in the form of bold pops of color along the eyes.
To close out the vibrant week, we comprised the best hair and beauty looks from NYFW season and even shared a few tips on how to attain them.
While you're here, take a look at the best celebrity looks worth copying from NYFW as well.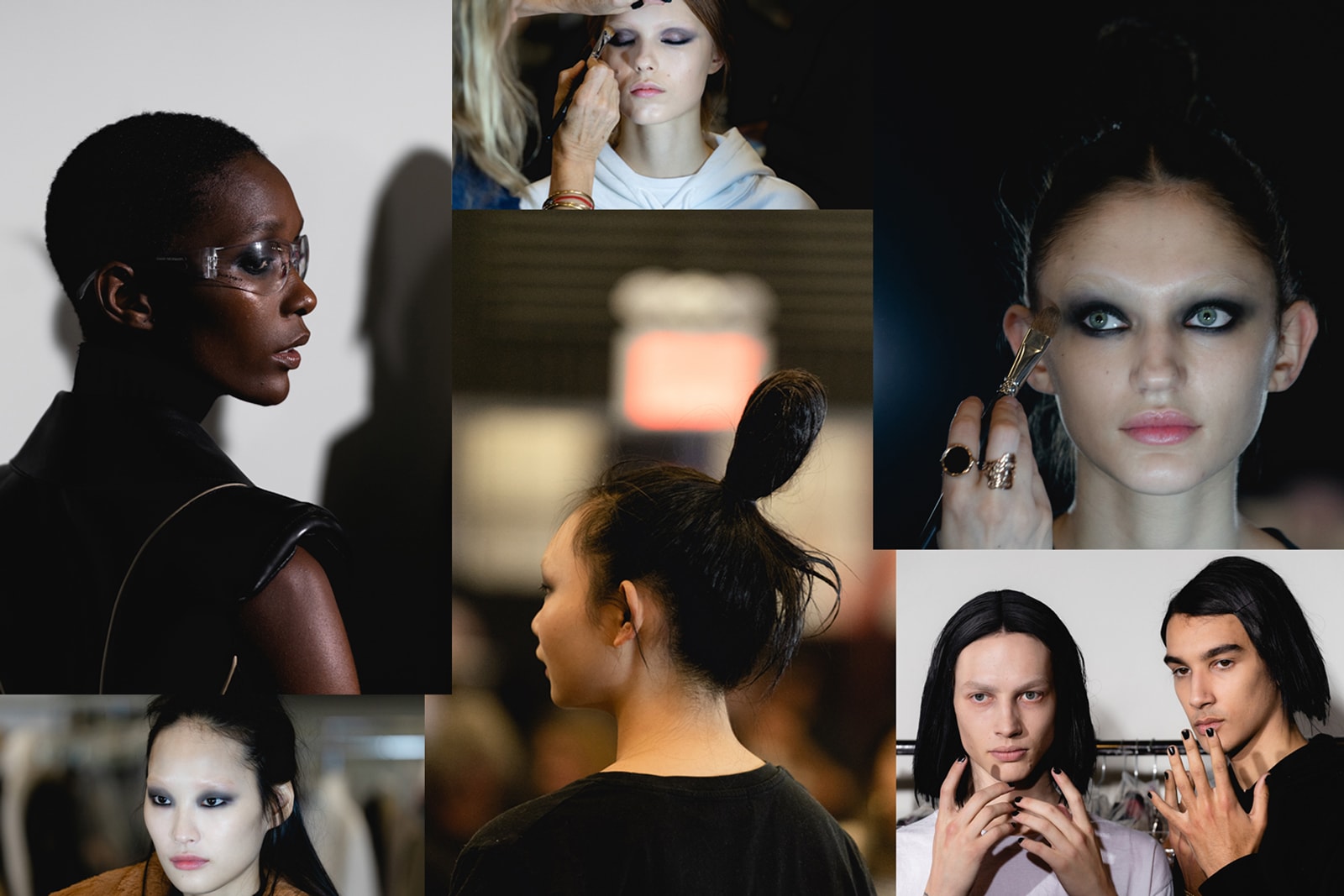 Palm Angels founder Francesco Ragazzi cleaned up his act for the brand's FW19 presentation. While the luxe looks skewed away from streetwear, the hair featured expertly created high ponytails and eccentric hairstyles fit for mad scientists. Makeup consisted of grey and silver eyeshadow reminiscent of the smoky eye trend that dominated the mid '00s.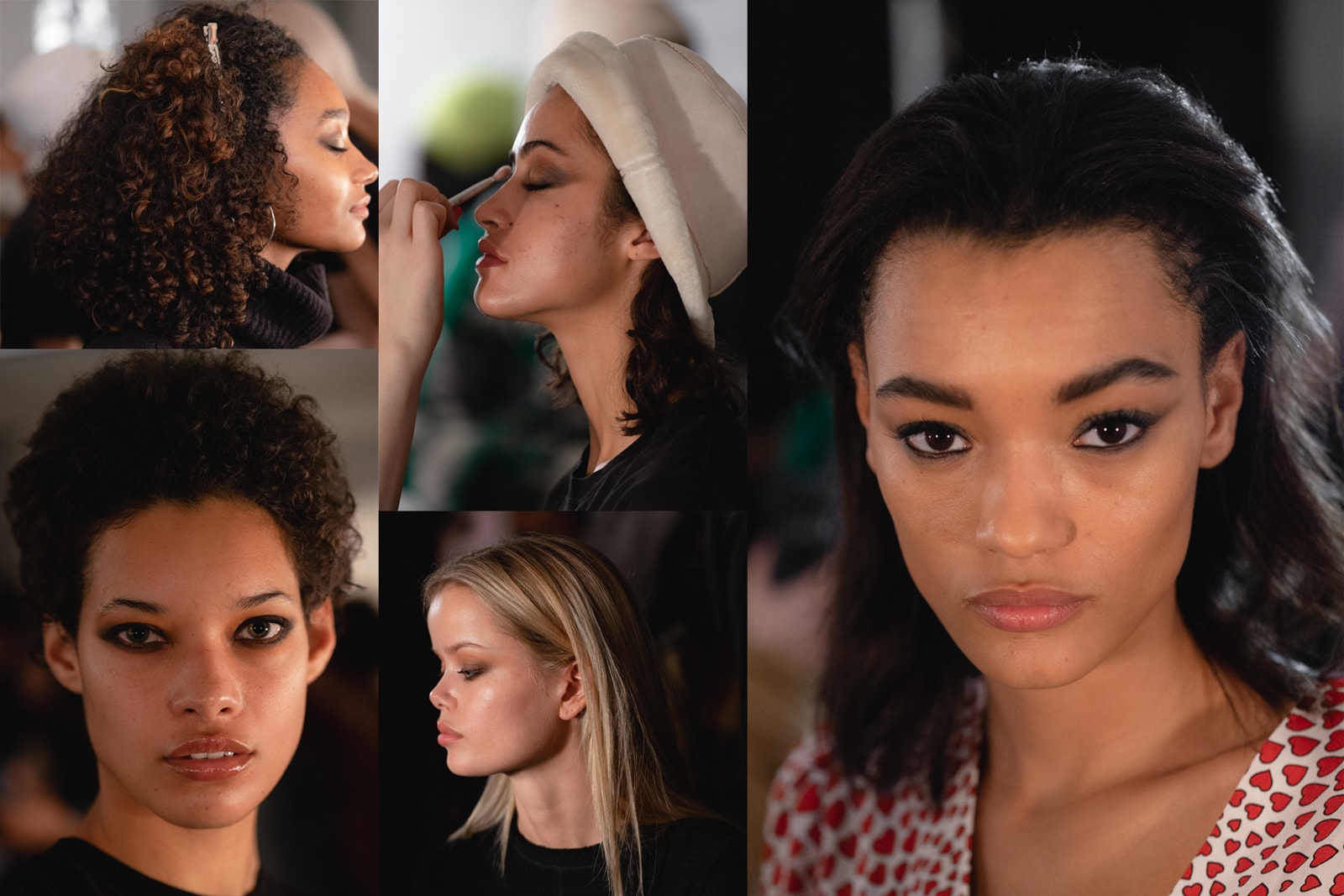 Flashy glamour was the theme at LaQuan Smith's latest show. As usual, his models went down the runway with simple, makeup looks which exemplified their features. Maybelline global makeup artist, Erin Parsons, achieved the glowy beats by utilizing '90s-inspired shades in warm browns and natural tones. She also gave the model's faces a hint of ultra-glam by creating a matte nude lip. She used the brand's Fit Me Matte + Poreless Liquid Foundation and The City Mini Eyeshadow Palette in "Hi-Rise Sunset." Hair was kept swept back with a middle part, some models rocked their natural curls, others wore cornrows or their own locs.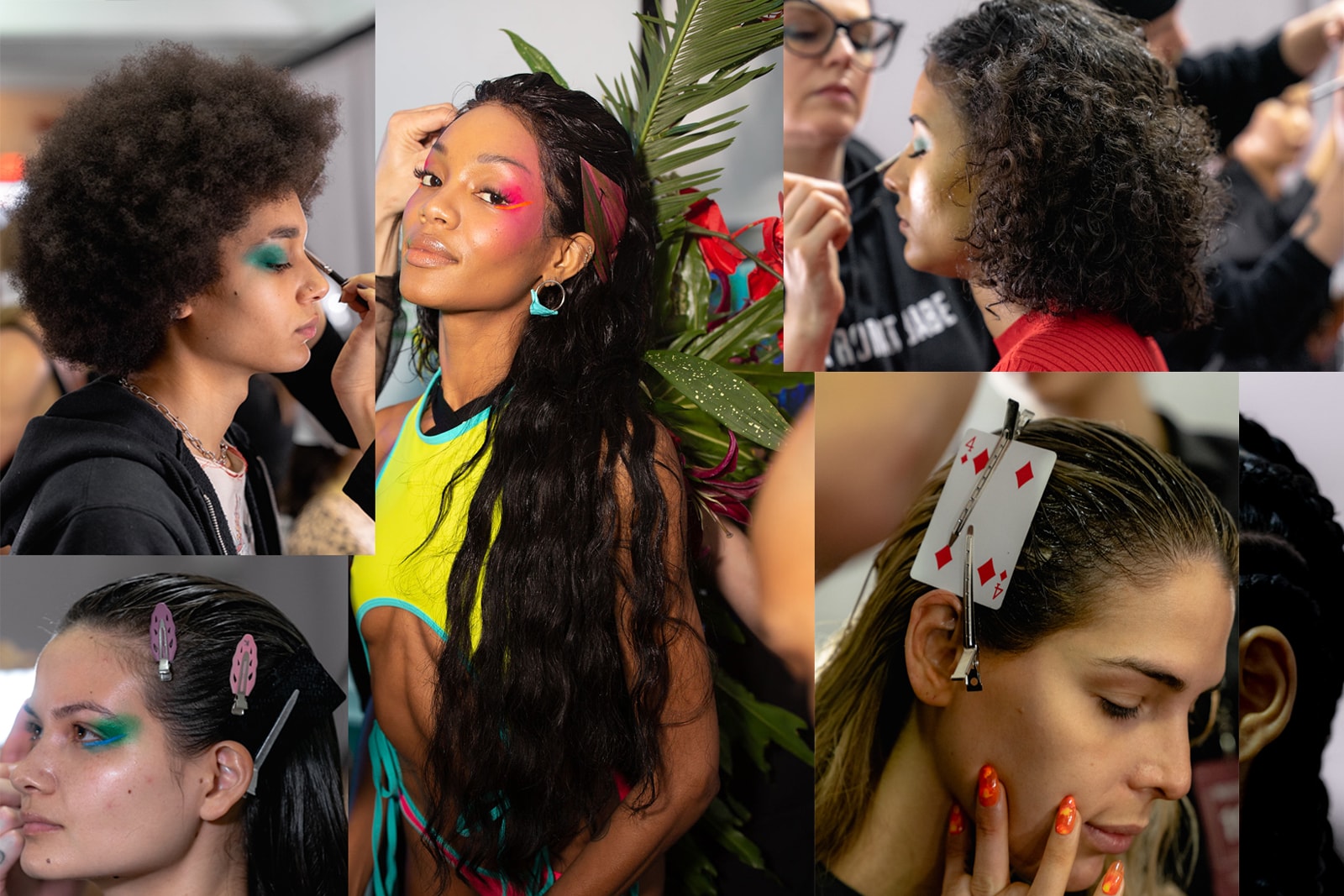 Becca McCharen-Tran's fashion brand Chromat is well known for creating head-turning looks with hits of color. This season, hair was spearheaded by Kien Hoang, Oribe's Director of Content and Training. Inspired by the elements of the ocean, each model's hair was either slicked back or braided. To achieve the pulled back look, you can use Oribe's Surfcomber Tousled Texture Mousse. Punchy colors like pink, teal and green were selected for the striking eyeshadow which meshed well with the vibrant collection.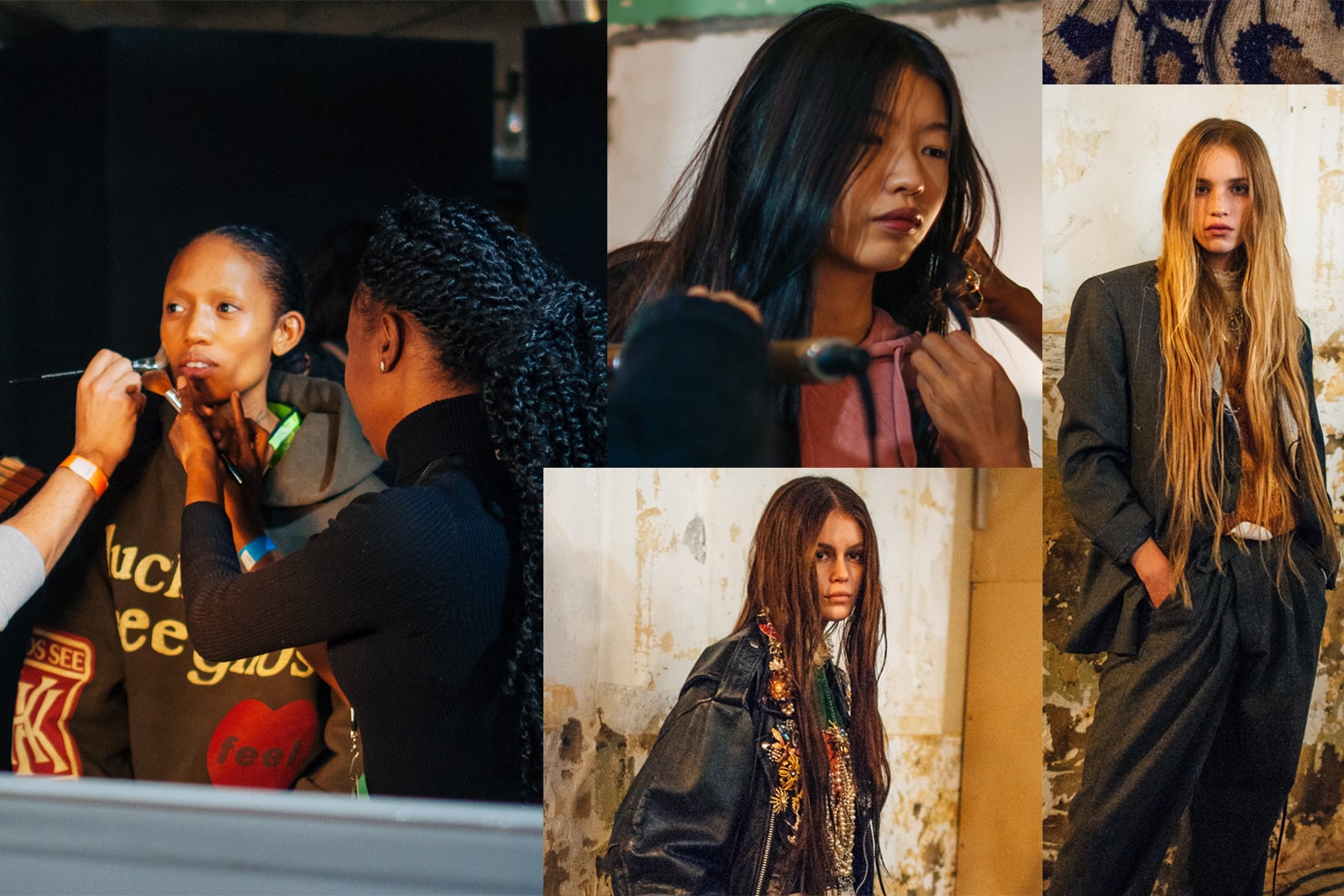 R13 designer Chris Leba focused on prints this season. By doing so, this meant that hair and makeup was kept quite minimalistic. Feminine, ethereal extensions were added to models' hair and paired with neutral matte makeup looks. Kaia Gerber donned longer tresses and Adesuwa Aighewi also was seen with visibly longer loc extensions. In total, the beauty and makeup allowed the wacky, vintage-inpsired collection to do most of the talking.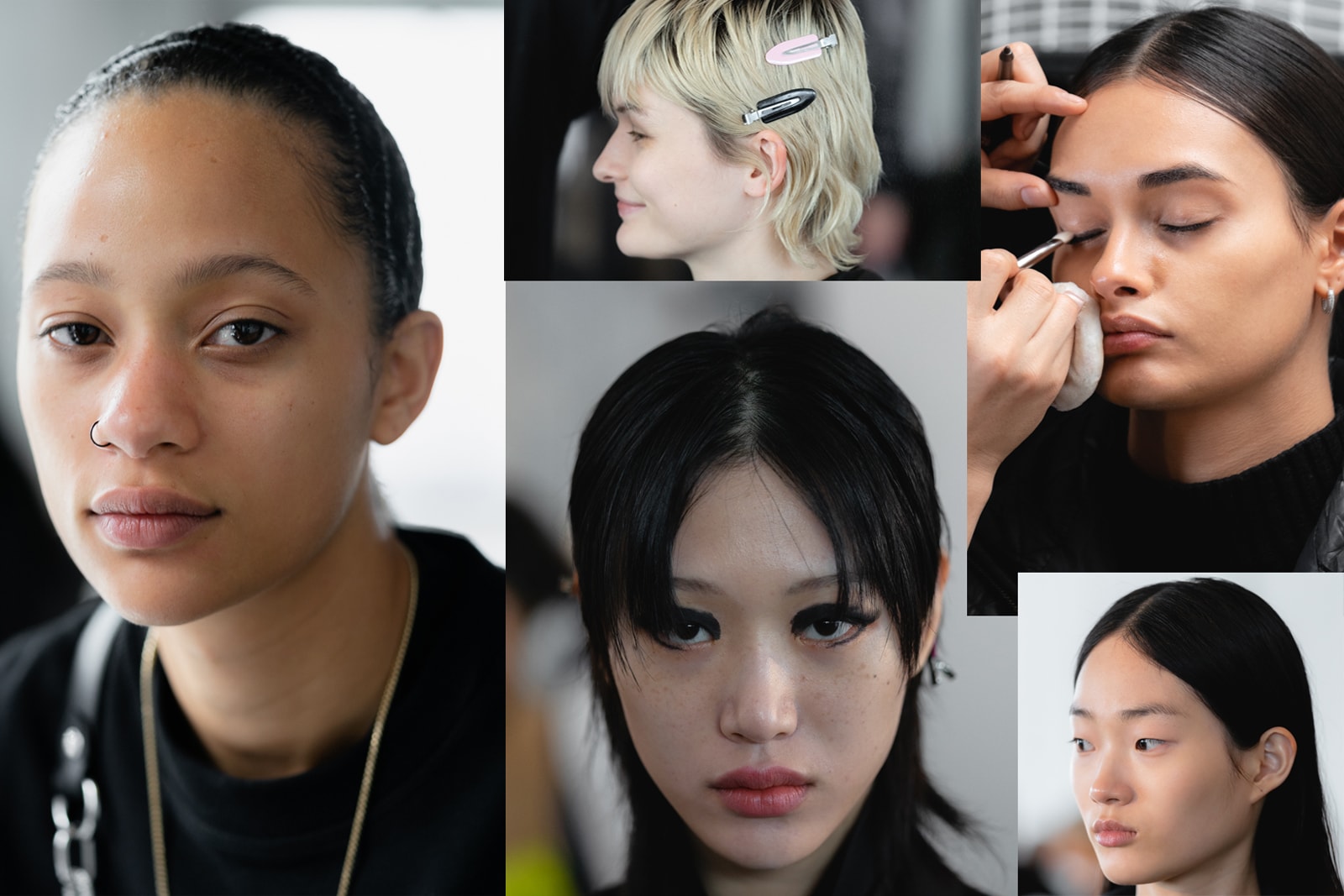 To the trained eye Lazaro Hernandez and Jack McCollough's latest Proenza Schouler collection was a bit experimental. Knits, smart suiting and leather separates pinpoint a newer direction for the fashion house. Accompanying the work-ready pieces were minimal hair and intriciate anti-makeup looks. Led by makeup artist Dick Page of Maybelline New York, many of the models' eyes featured the brand's Color Tattoo 24HR Cream Gel Eye Shadow in "Risk Maker." The black eyeshadow will be available in June. Each beat was created to pair well with the masculine elements of the apparel in the presentation.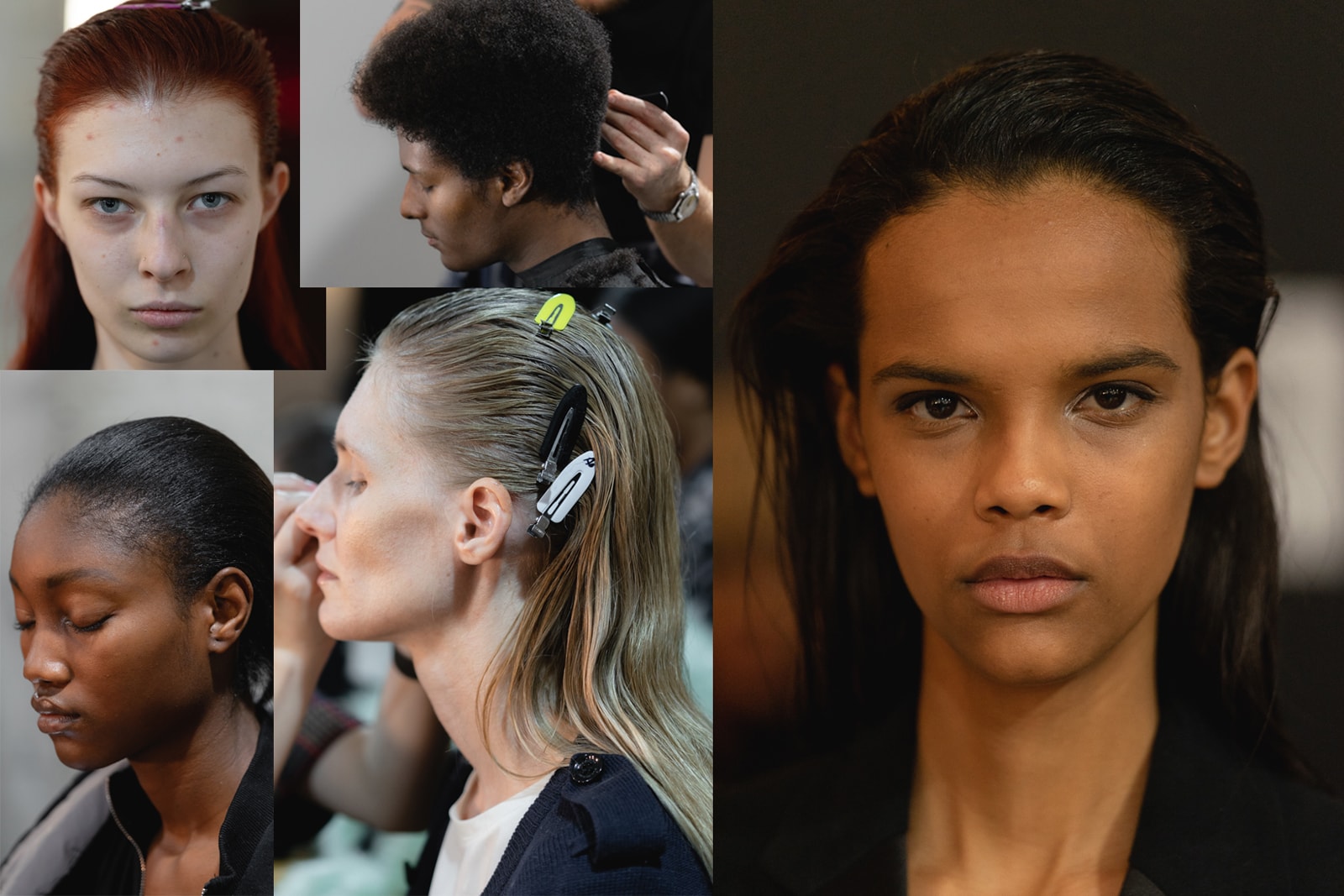 Helmut Lang's memorable FW19 presentation was dreamed up by Mark Thomas and Thomas Cawson. Thomas is currently the creative director of men's and womenswear at the New York fashion house. The sleek range which was filled with blacks, reds and even pinks featured barely any makeup. Hair was kept back away from the face and the only pop of color was seen with the appearance of red lipstick.
John Elliott and new women's designer, Cara Campagnoli spearheaded a FW19 show which focused on utilitarian motifs. The range was paired with dewy faces, whispy waves and dramatic
eyebrows
. Since makeup was kept extremely fresh, emphasis was placed on the collection which was well-tailored and filled with rich hues.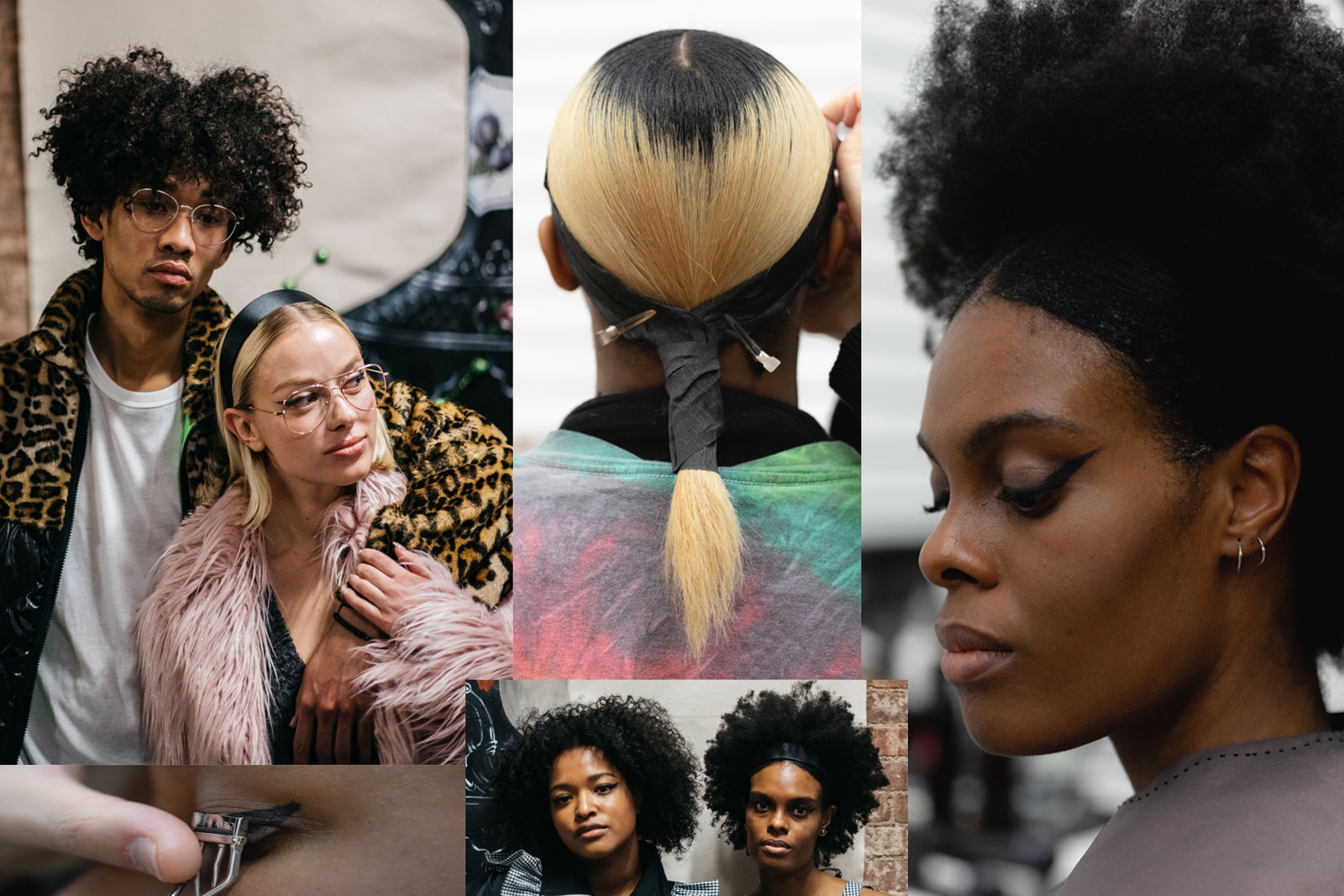 Sandy Liang's eponymous FW19 show featured an array of prints and textures. To coincide with the faux furs and unique patterns, Liang chose to showcase rosy cheeks with blunt bobs, natural textured hair and low ponytails. Oribe Educator Mandee Tauber led the backstage hair direction with the following products:
Mystify Restyling Spray
(textured hair),
Impermeable Anti-Humidity Spray
(bobs) and
Royal Blowout Heat Styling Spray
(low pony).