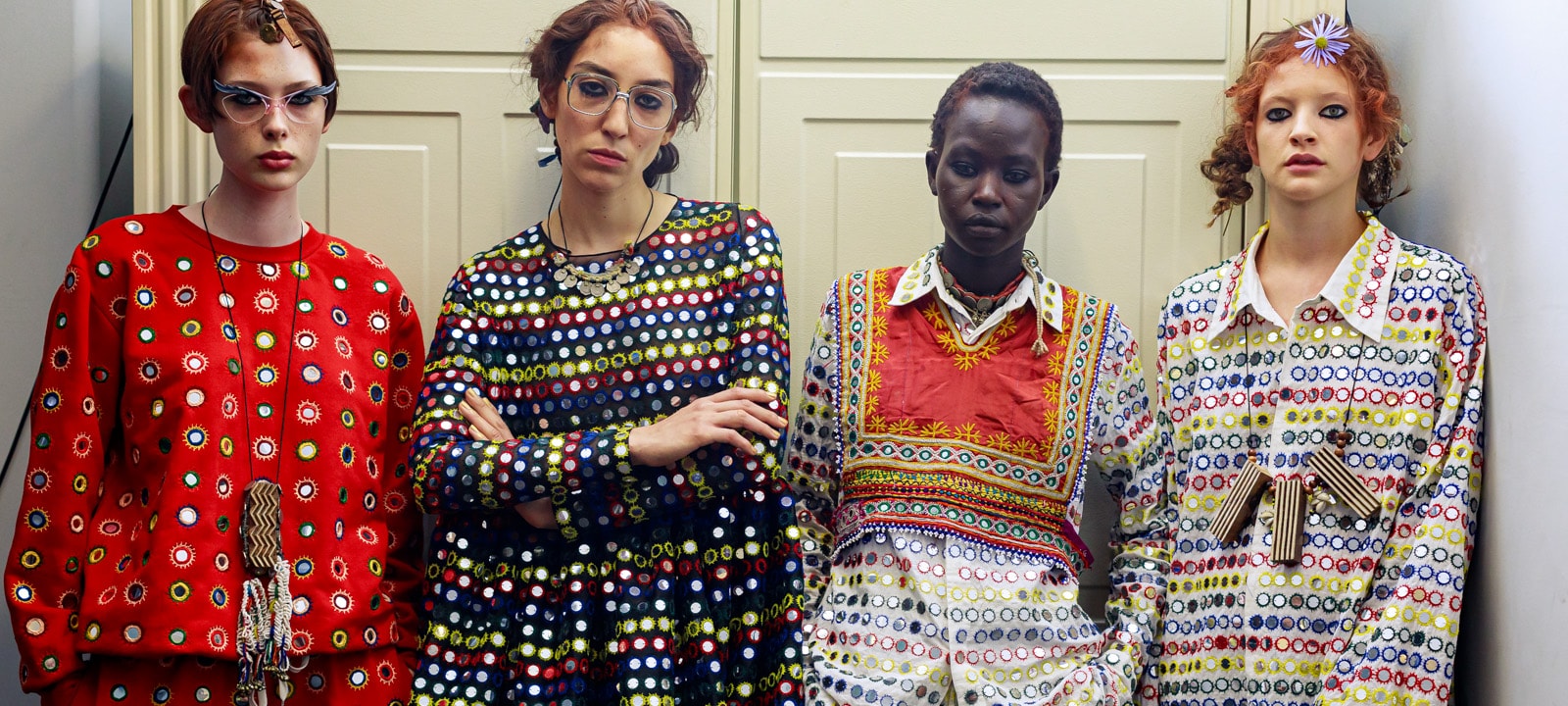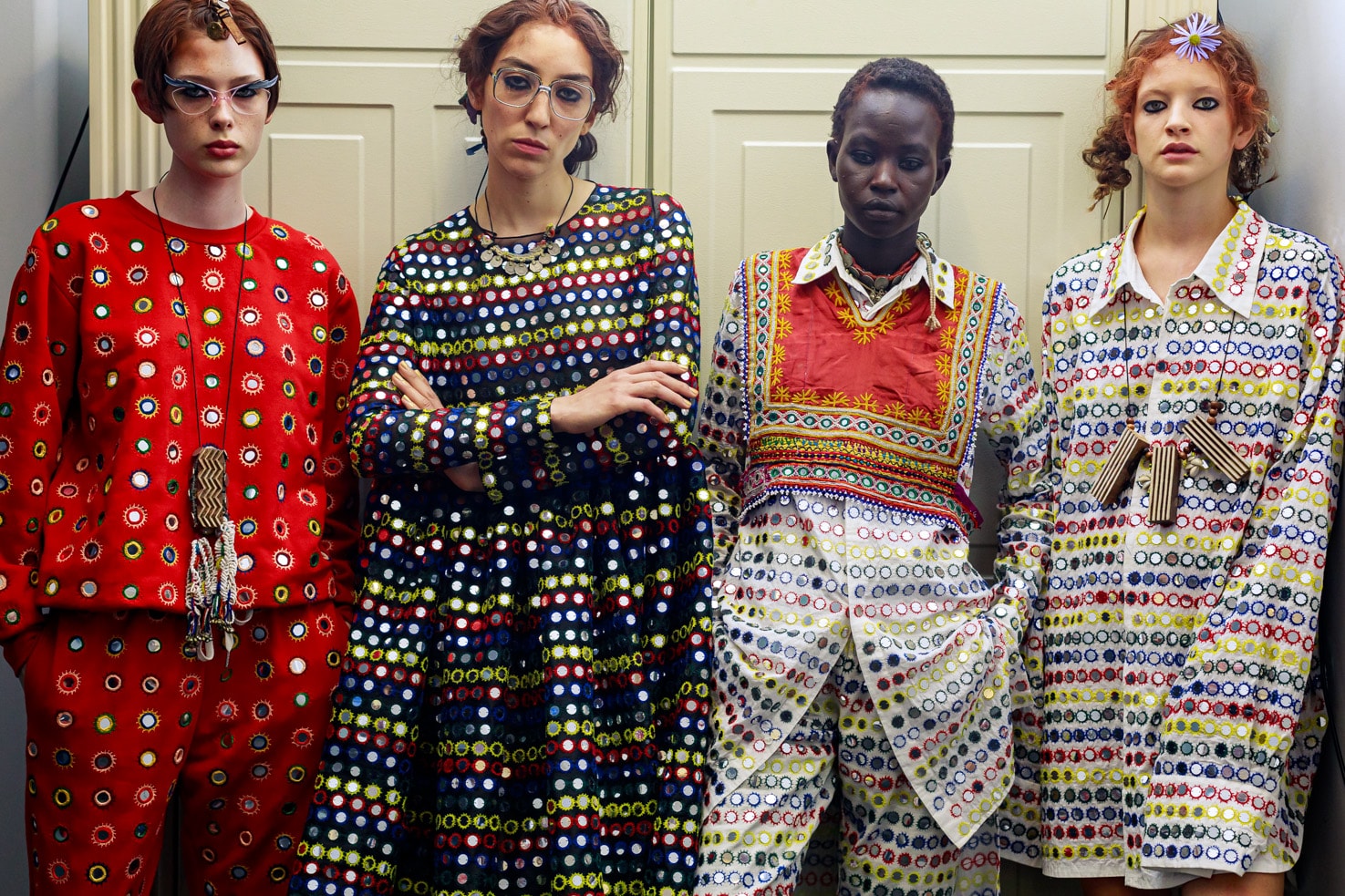 ASHISH Goes Cult-Couture for SS20 at London Fashion Week
Come backstage at the designer's anticipated show.
Ashish Gupta was discovered by Browns Focus in 2001, and has since become one of the biggest names in London's ever-growing fashion scene. His eponymous label ASHISH has become synonymous with glamour, and he's a designer that often merges politically-charged messages and ideas with his maximalist designs. Gupta frequently taps into his Indian heritage to gather inspiration for his collections, whether it is through intricate hand-embellishments or colours and shapes.
This season, ASHISH took us to London's Seymour Hall in Marylebone, a big gym space where the audience were seated facing each other. Unlike previous shows, the designer went for a minimal presentation with no runway in place, with two musicians playing traditional instruments to create meditation-like sound to fill the room.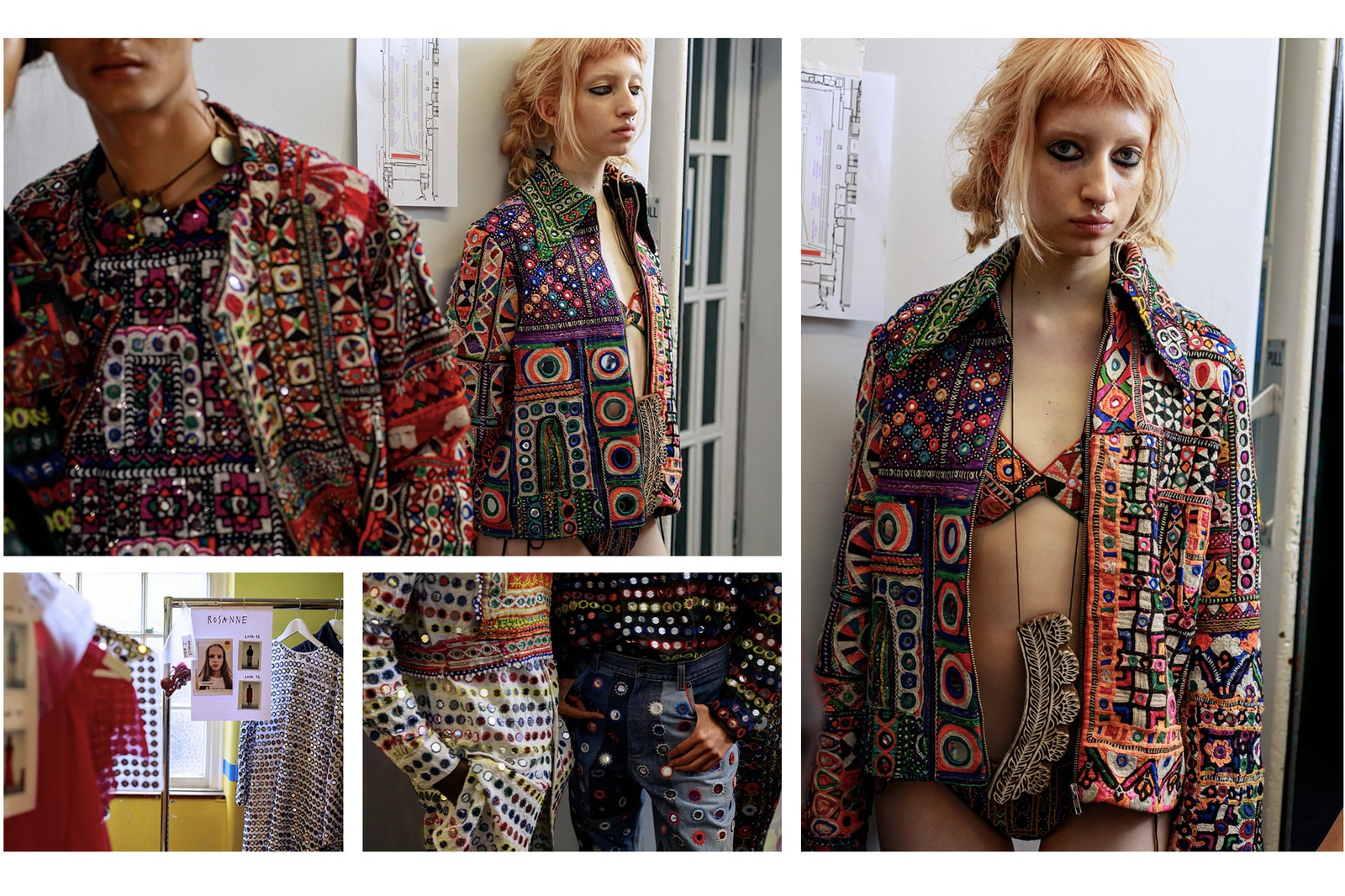 Models took the London Fashion Week runway wearing colourful creations in true ASHISH fashion, but this season saw a much more stripped back approach than previous collections. Straying away from bold slogans and sequins and turning more towards '60s inspirations, the designer tapped into traditional Indian mirror work to create the central theme that grew throughout the range. "The pieces with all the mirrors really defined the direction of this collection as well as the show. The idea of really creating something traditional but with a very modern approach, like taking casual pieces like sweatpants and hoodies and giving them the mirrored finish, is what I tried to achieve this season," said the designer, highlighting the glamour-meets-casual pieces showcased as part of the collection.
I guess in a way I built my own little world in my head.
As for the main inspiration behind the collection? Cults and Netflix documentary Wild, Wild Country. "Ma Anand Sheela was a huge inspiration I mean, what a bitch like – don't fuck with her," the designer said, telling us that his interest in cults ended up being the starting point for the SS20 collection. "I guess in a way I built my own little world in my head," he adds, speaking about the collection's intricate mirror work and use of reflective material. "I kind of felt that if you were in a cult situation you'd probably have a little meeting here and have these two magical people come in and play wonderful music, burning incense and sage to get away from the hideousness of the outside world," he says while laughing, adding that fashion is his way of building your own reality.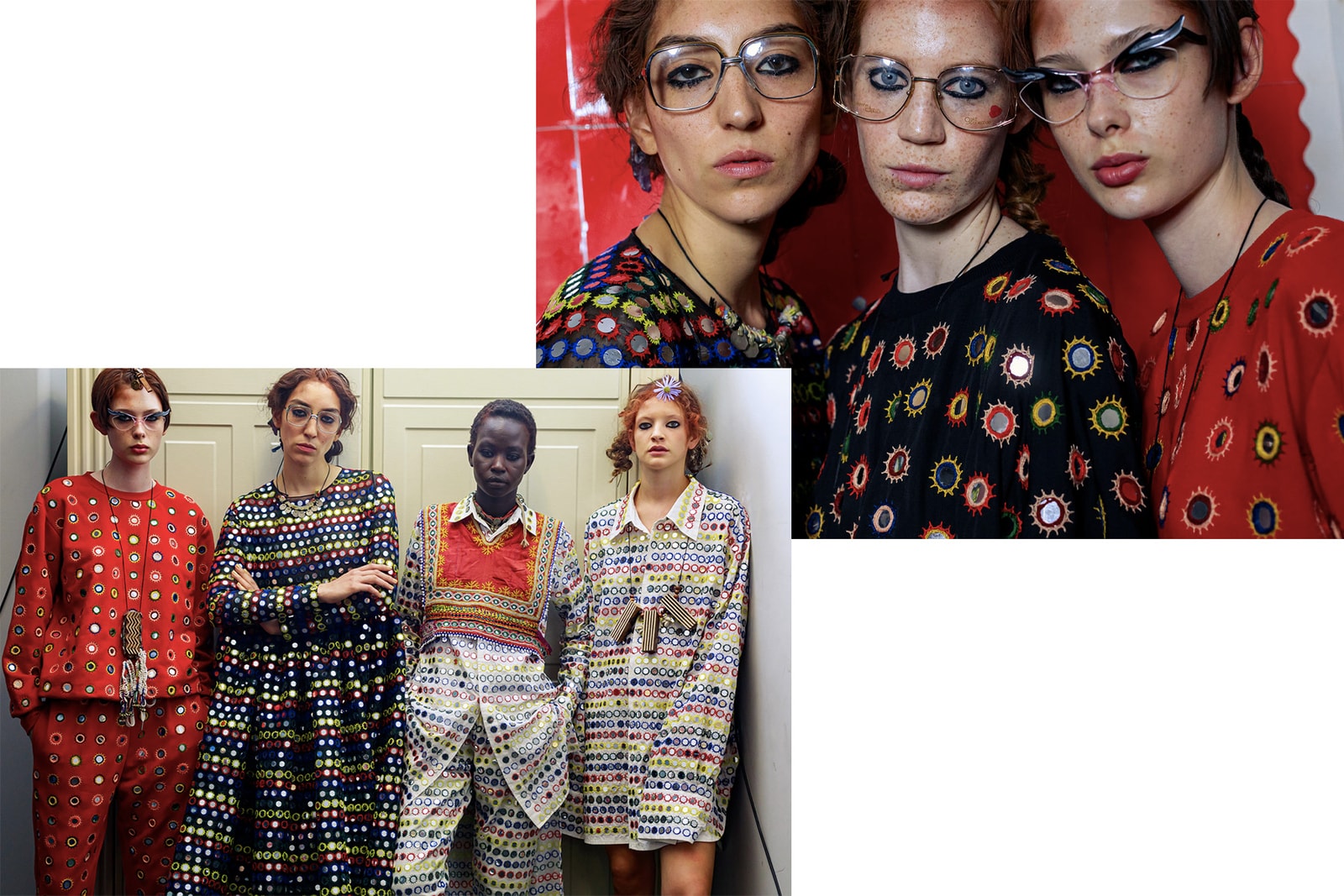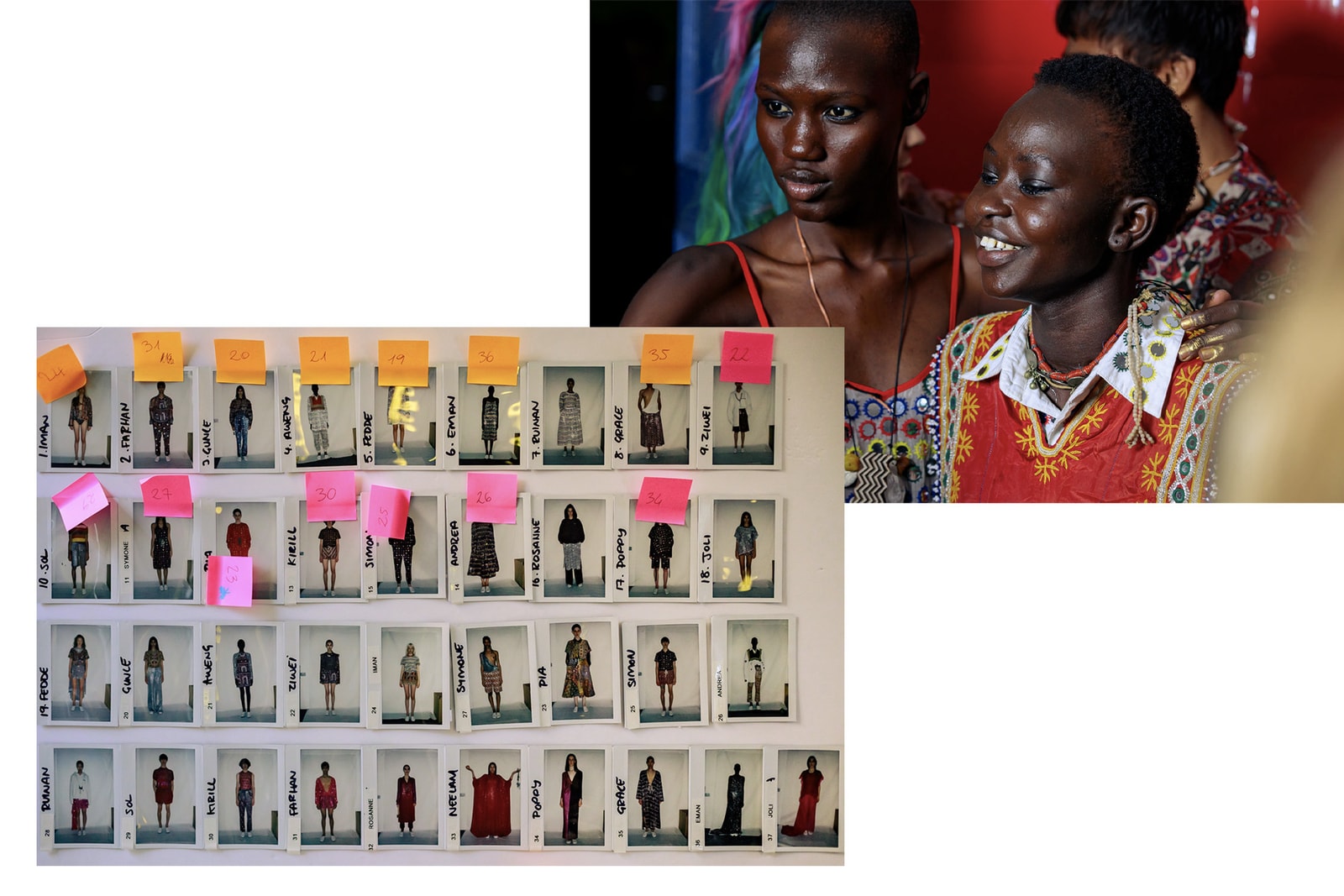 ASHISH brought us into a spiritual dream world through the collection which showcased the designer's unique aesthetic in a new way, through casual and more minimal pieces, proving that Ashish Gupta is one of the biggest names to hit the runway this London Fashion Week. Take a look at our backstage shots, and catch more from LFW here.