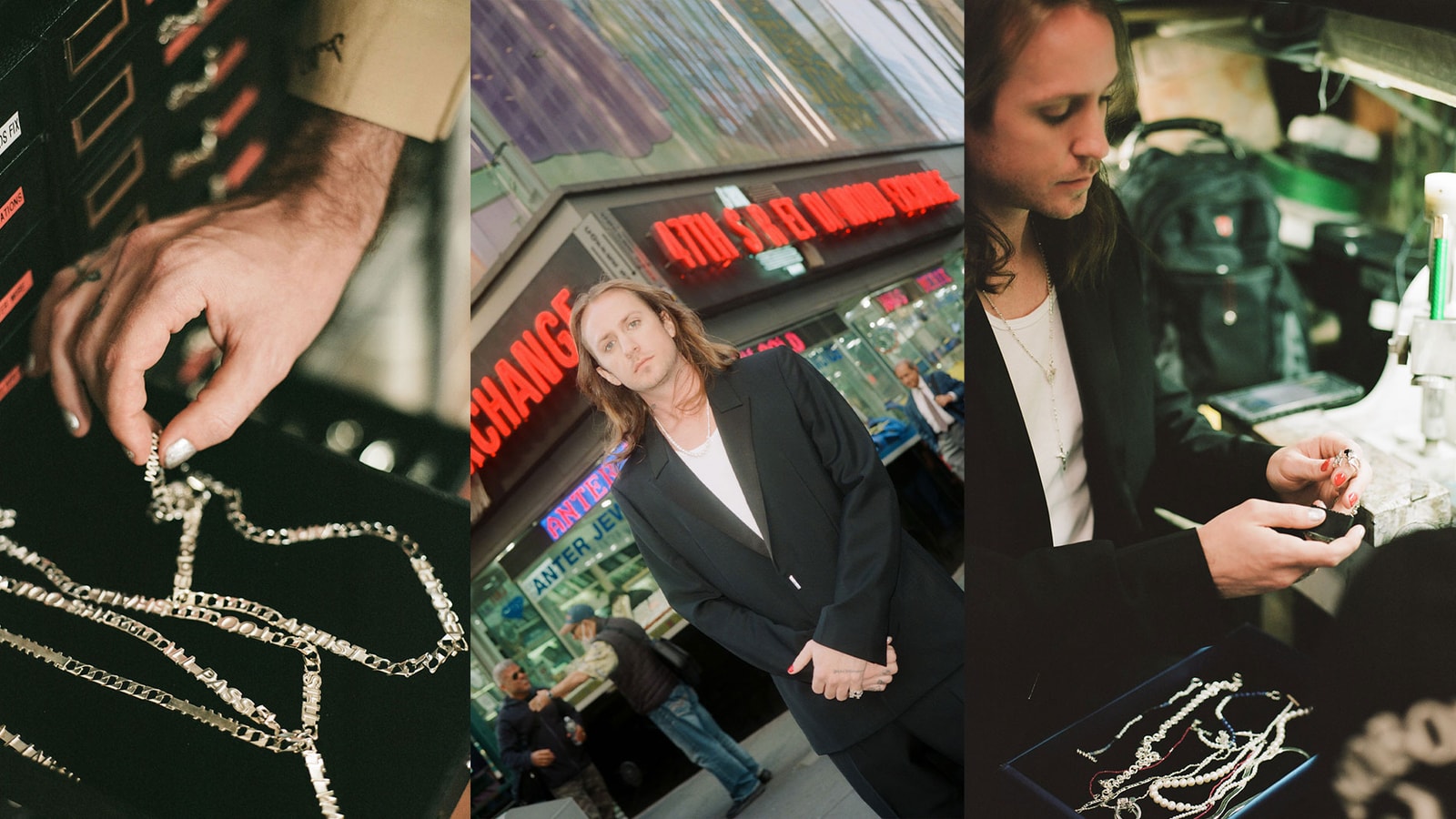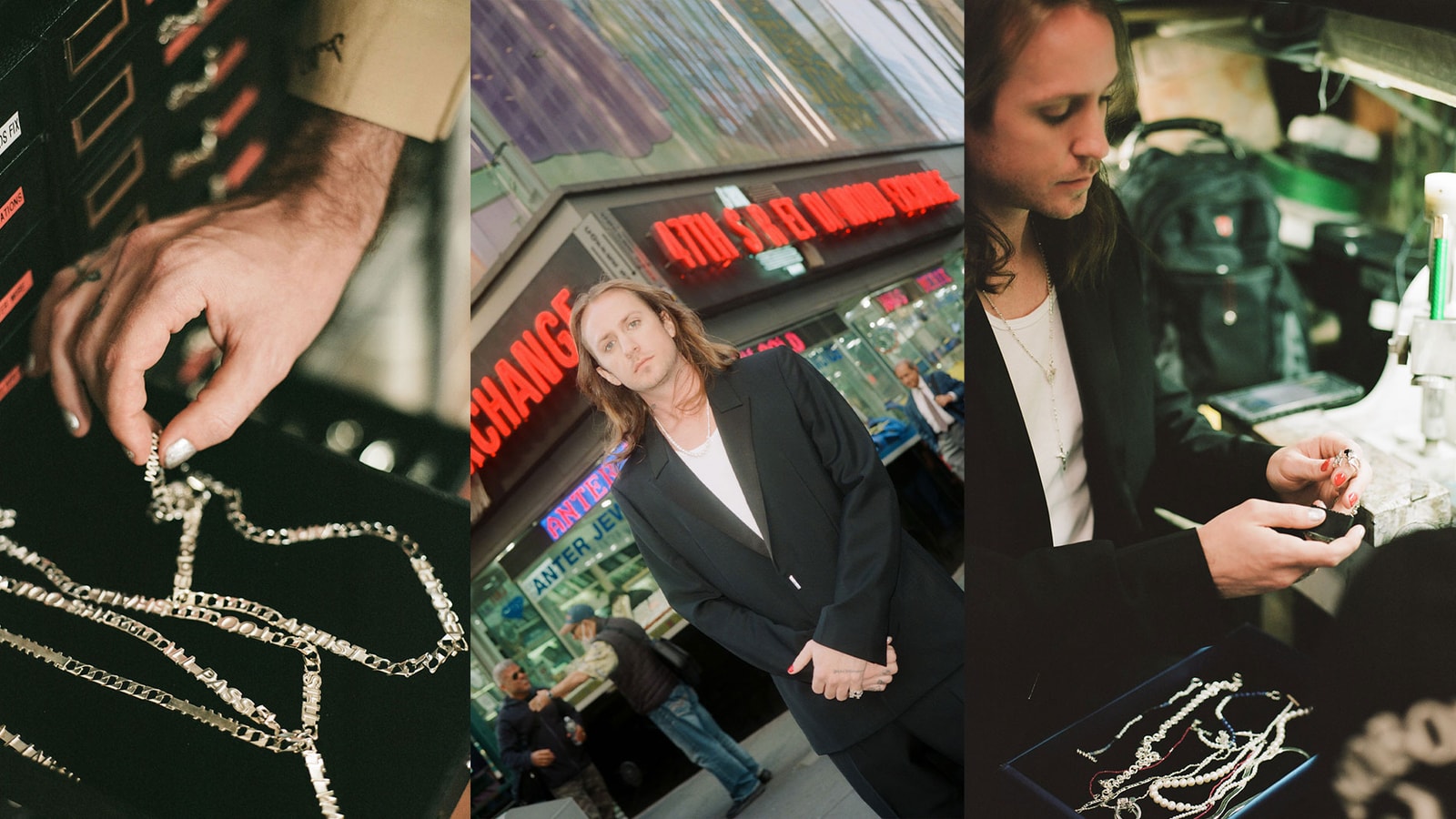 Behind the Atelier: Will Shott on Revolutionizing Eternally Classic Designs for His Genderless Fine Jewelry Brand
The New York-based fine jewelry designer offers an inside look at his design space.
Behind the Atelier is a fashion-focused series that examines the unique backstories and design processes behind the fashion industry's most captivating talents. Pulling back the curtain on each designer's creative space and practice, Behind the Atelier will highlight and give an inside look into the industry's most exciting names. 
For the ninth installment of the series, HYPEBAE sat down with Will Shott, the founder and designer of the New York-based fine jewelry brand, WWW.WILLSHOTT. In a candid conversation, Will shared how he made the jump from concert promoting in Houston's hip-hop scene to pursuing a career in jewelry design, how his translation of the iconic Jesus Piece catapulted his career into a new stratosphere, why craftsmanship and timeless jewelry with enduring appeal represent the brand's distinctive design ethos and ways the purveyor of taste is redefining fine jewelry for a new era.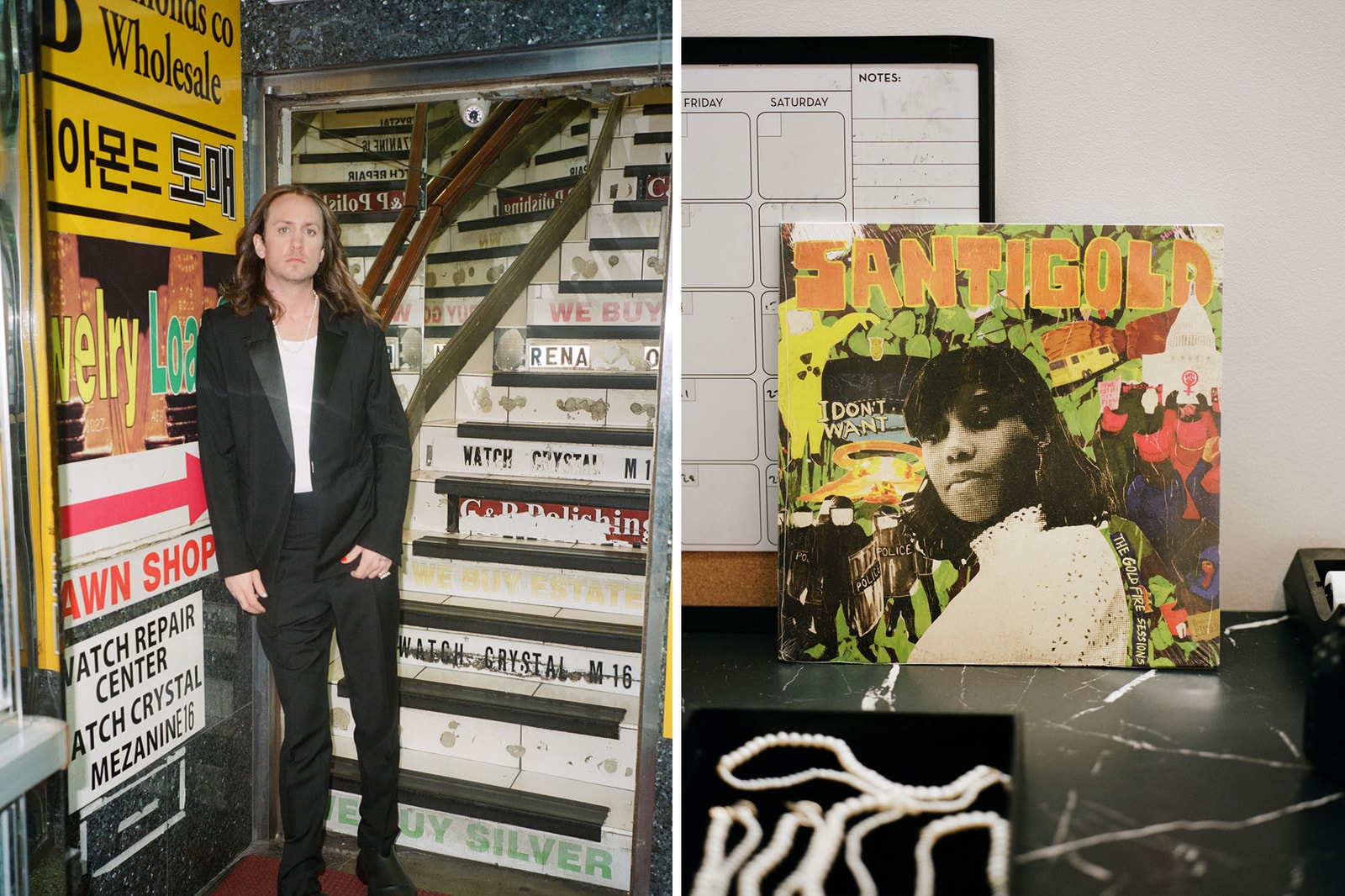 The profound beauty of creating art lies within its ability to liberate the mind and transcend the artist's soul, sparking newfound forms of innovation, revolution and imagination. Approaching art in its most authentic form and using jewelry as an artistic medium, Will Shott has ascended as a virtuoso within the world of fine jewelry with his genderless, namesake jewelry label WWW.WILLSHOTT. With a highly evolved design methodology and an unmatched eye for sourcing the finest materials he handpicks in the Diamond District, the Houston-born designer is dismantling traditional notions of jewelry by remixing timeless styles to facilitate his ingenious takes on classic, contemporary silhouettes.
Glossing every inch of his New York-based apartment and studio with the same metallic silver Krylon paint Andy Warhol used for the Silver Factory, Will possesses a silver touch in all that he does by merging his unique aesthetic with the worlds of art, fashion and music. Since officially launching WWW.WILLSHOTT in 2013, he has continued to expand upon his design discipline and has become a ubiquitous fixture among the fashion set, and influential musicians such as Rihanna, A$AP Rocky, Wiz Khalifa, Miley Cyrus, Big Sean and J. Cole.
Employing meticulous craftsmanship with a refined tactfulness, the innovative talent has been successful in cultivating a distinguishable line known for its accessible, inclusive designs and use of exquisite precious metals, hardstones, gemstones and freshwater pearls — including materials such as blue lapis lazuli, black onyx, gradient sapphires, malachite, freshwater pearls and metals like 925 sterling silver and 18K gold. Reinventing classical proverbial jewelry through a modern-day lens, Will has asserted himself as the rockstar of fine jewelry by staying true to his artistic integrity as a means to blaze his own trail.
To get to know the designer, HYPEBAE sat down with Will to discuss how the first piece of jewelry he created was a catalyst for the start of his career as a designer, how his new jewelry offering releasing in January 2022 represents his growth and evolution as a designer, and the reasoning behind why his affinity for precious materials influences his design practice.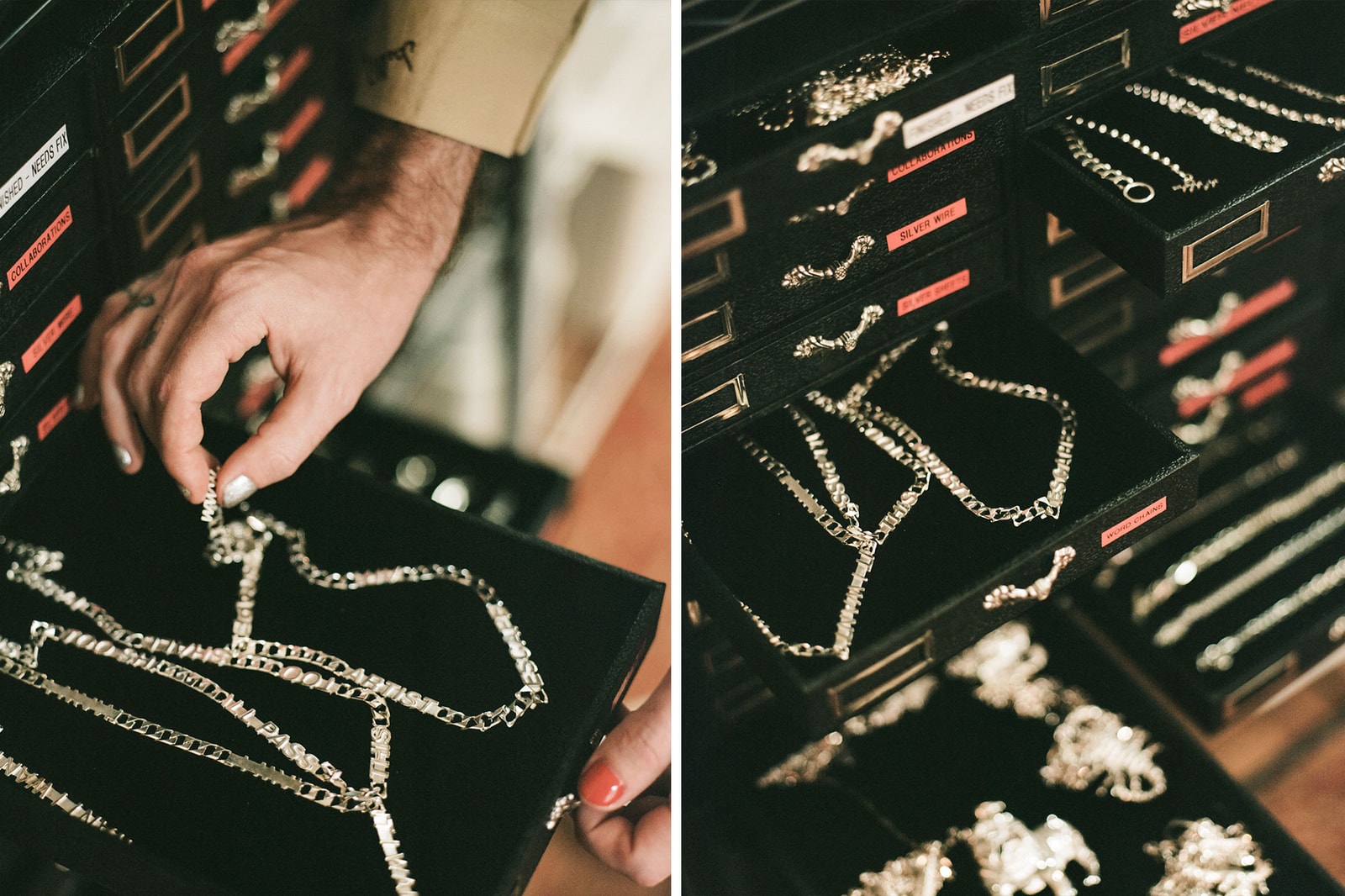 How did getting your start as a concert promoter within the Houston music scene inspire you to pursue jewelry design?
Being from Houston, Texas where the country meets the suburbs, there wasn't much access to an art scene. I was still figuring out what I wanted to do for a [career] and how I could be an artist when I was studying painting and sculpture at Glassell School of Art. Being in Houston, I didn't have access to galleries or art curators and I needed connection to real artists, and I got that connection from music. I ended up at a hip-hop show and saw banners for ScoreMore, an independent music promotion company owned by Sascha Stone Guttfreund. Being able to work for him, I was introduced to a string of artists of our generation when Mac Miller, Wiz Khalifa, J. Cole, Big Sean and A$AP Rocky all started, and that's how I started to affiliate with these main musicians.
Houston has one of the biggest hip-hop jewelry cultures in the world, and I saw how jewelers like Johnny Dang or rappers at the time would drop on grillz, chains and watches. It opened my eyes to a creative industry. With jewelry, I saw a lot of opportunity there and instead of being a commission-based jeweler, I wanted to create my own line as a way to get my ideas and designs out there.
What was the first piece of jewelry you made and how was it a catalyst for the formation of your label?
The first piece I made was for Kendrick Lamar, because Claire Bogle believed in me so much. But when I decided to really pursue jewelry, I became a member at the Houston Gem and Mineral Society which was my dad's recommendation. A lot of these members are gemologists and very knowledgeable and into collecting agates, and that's how I got interested in carving stone. I was into the idea of creating a Black Jesus Piece because I felt like it was underrepresented within jewelry and the hip-hop community. There have been hundreds of brands that make silver and gold Jesus Pieces, and at that time not one brand had made a Black Jesus Piece. I carved each Jesus face by hand and used Australian black jade to make the piece more contemporary by contrasting stark colors. A lot of stones will crack if you hit them on something, but jade is really strong and fun to carve. It's gorgeous because the blacks are the blackest, the greens are fresh — and I also think jade is underused.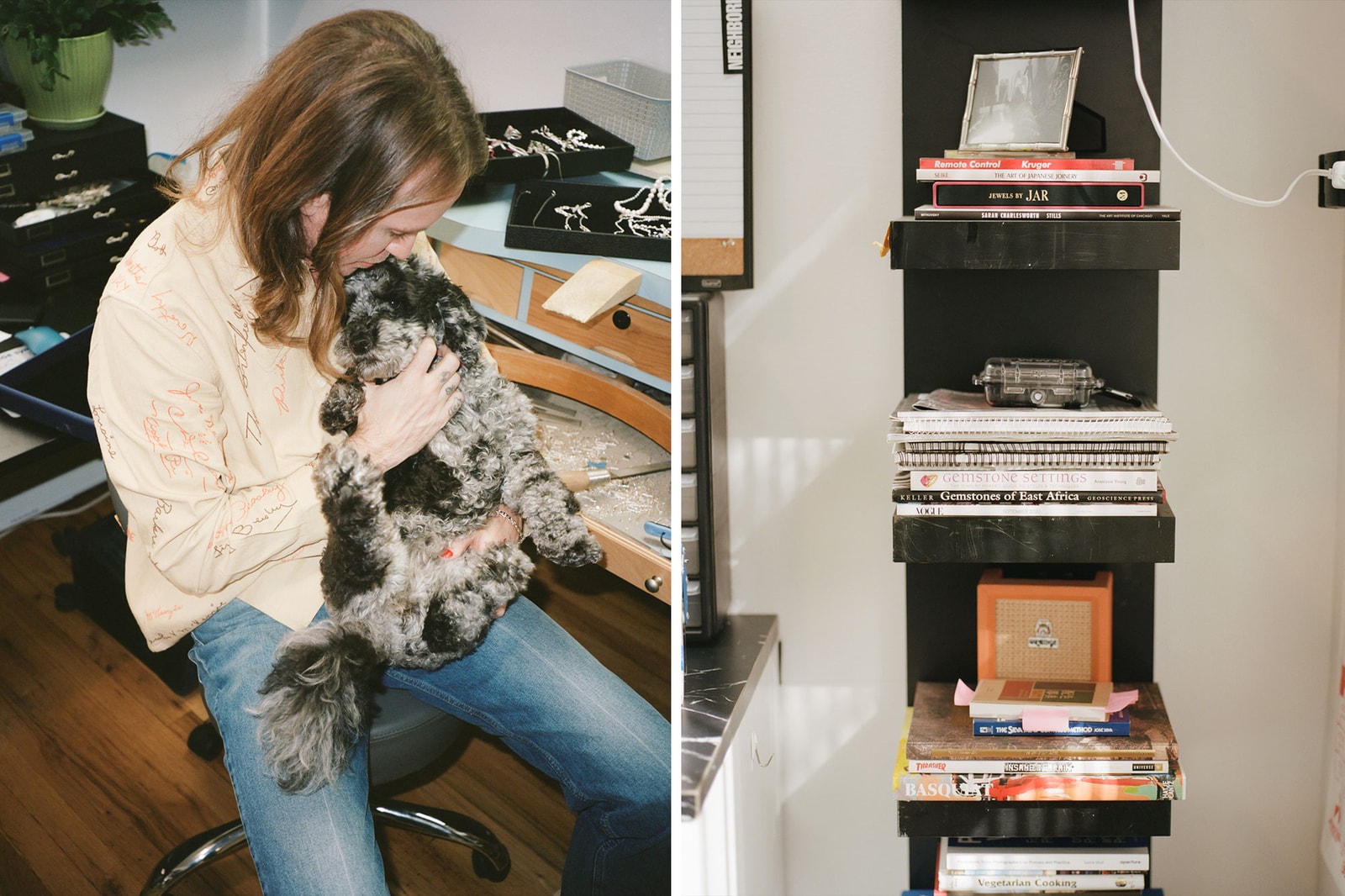 How would you describe your design aesthetic and the ethos of your brand?
My brand is about creating classic takes on contemporary silhouettes. I'm not really trying to do icons or graphics, I'm more into the essentials of what jewelry is. Jewelry to me are timeless necklaces, earrings and rings, and if I can figure out a way to flip traditional concepts or simple silhouettes on their head, then that really gets me jazzed. That's how I arrive at pieces like a gold "diamond" earring holding a chunk of gold instead of an all gold earring holding a diamond. Because jewelry is such a traditional market, I like to flip what I make backwards or cut stones in half.
What are some ways your affinity for fine materials influences your design and creative practice?
The materials I choose to use are dependent on the designs. I use a lot of different materials like gemstones, hard stones, pearls, precious metals and I really run the gamut. For one, I only use the finest materials I can get my hands on and this is one of the [traditional aspects] of my jewelry that's not going to change, because I don't see the point in using lesser materials. After I decide on the materials and depending on the design or the idea, it's usually a pretty simple process. I don't do a lot of sketching or schematic drawing, but I mostly work in Photoshop to get my vision across.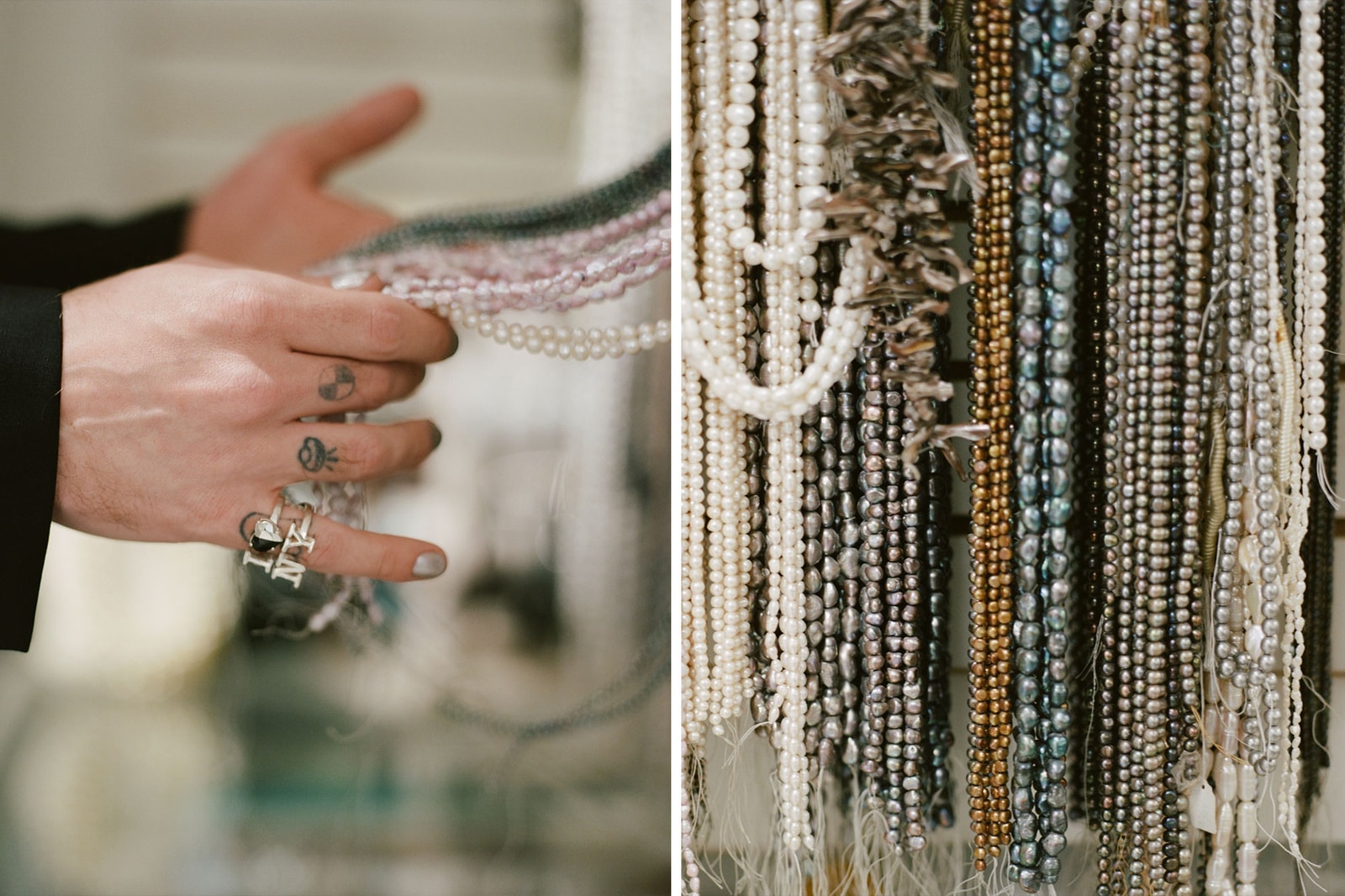 How does your new offering of genderless jewelry you're planning to release in January 2022 represent your growth and evolution as a designer?
I only like to make jewelry that I consider timeless and with this offering, I'm trying to evolve my designs a bit further. This season is cool because I'm introducing more technically strong pieces, like these new gradient sapphires paired with high-quality freshwater pearls. I'm really excited about the "I Love New York" rings becoming a part of the line too. I've been doing them for like a year or so on a one-off basis with a lot of really cool high-quality gemstones and expensive stones. The first "I Love New York" rings I made were set with rubies that Rihanna had commissioned for her and her friends. I like creating crazy pieces as well, but I also want to be attainable and cater to a wider audience, and I'm really excited that these rings are going to be in-store and on e-commerce.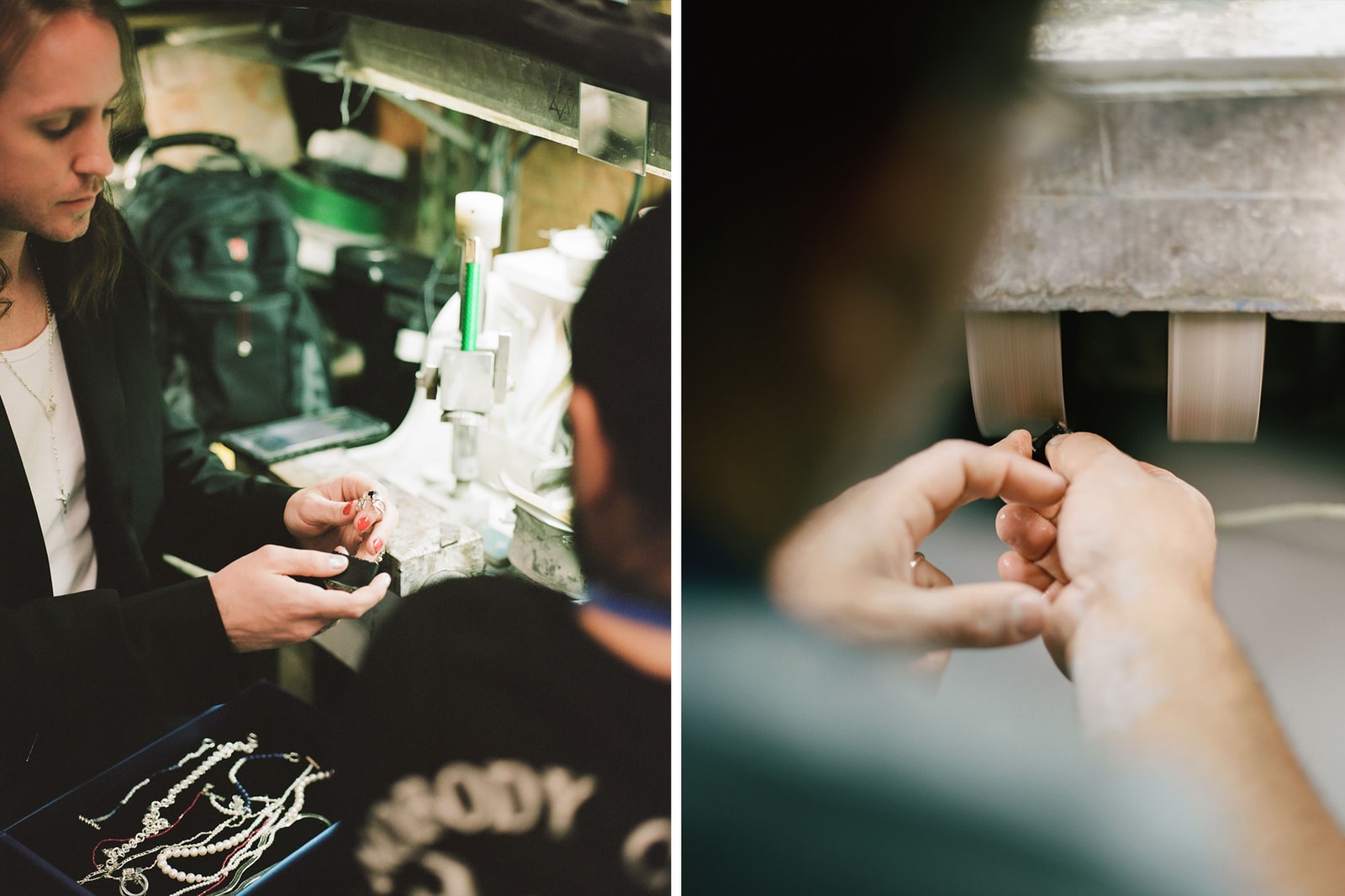 What are some of your design signatures and how do they embody your brand?
One of my signatures is when I'm making a chain, all of the transitions in the chain are going to be at non-traditional transition points. So instead of linking [the same elements together], I'll cut those two things in half and pair them together. Jewelry is still so traditional that there's still opportunity to play and create eye tricks. I do that same technique with stones. I'll cut around a diamond right in half and devalue it completely, and then I'll cut an emerald right in half and devalue it completely. Then, I'll stick the two halves of those stones together to form something new, because I'm interested in making things that no one's seen before.
What advice would you offer to aspiring designers and artists looking to create a brand?
Running your own business is extremely hard and a lot of people who are artists — especially myself — aren't business people. But if you want to pursue being an artist, it shouldn't scare you. With a small brand, everyday it seems like there's thirty problems that didn't exist the day before. Overcoming that in order to be successful starts with being diligent and putting out those fires when they happen. So even when it gets challenging — because it does — remember that you're going down this road because you love it.