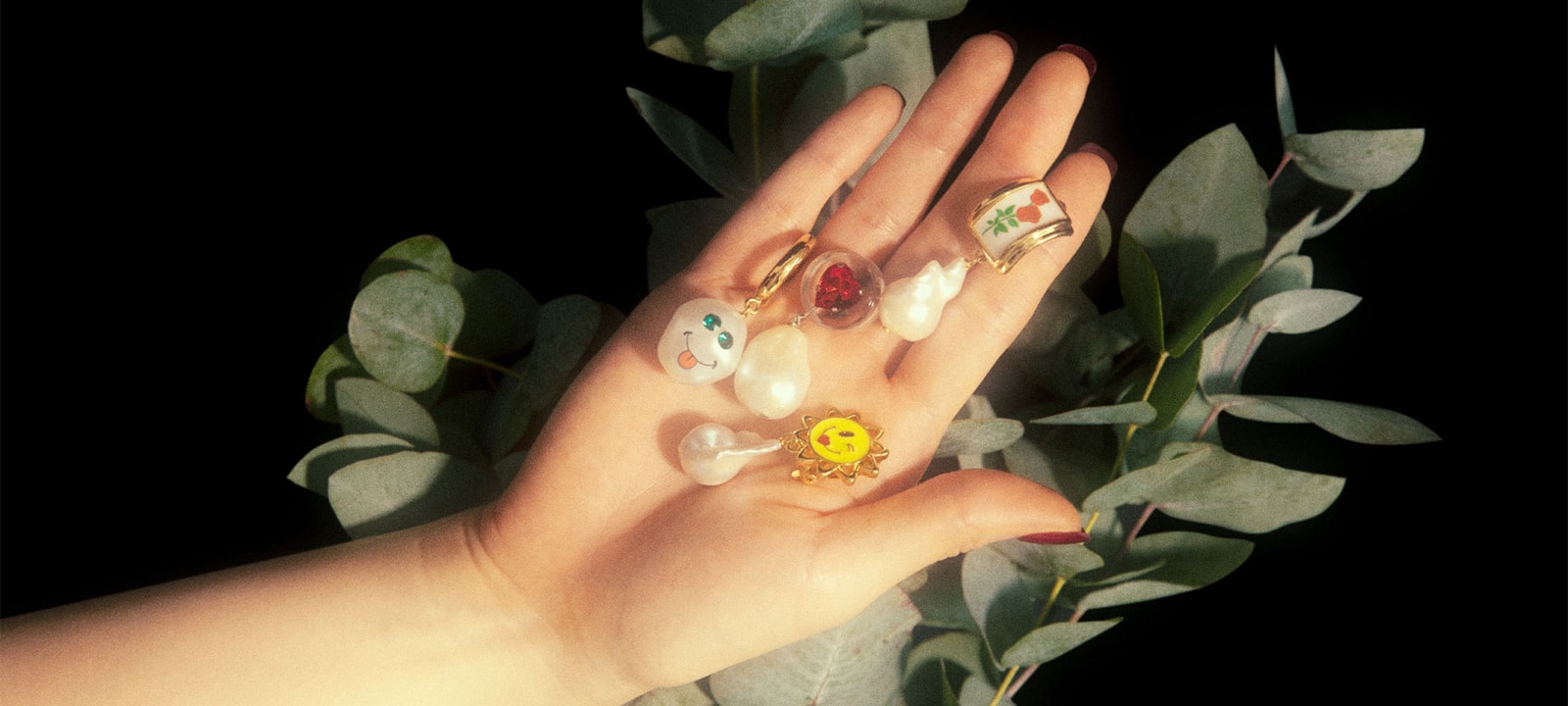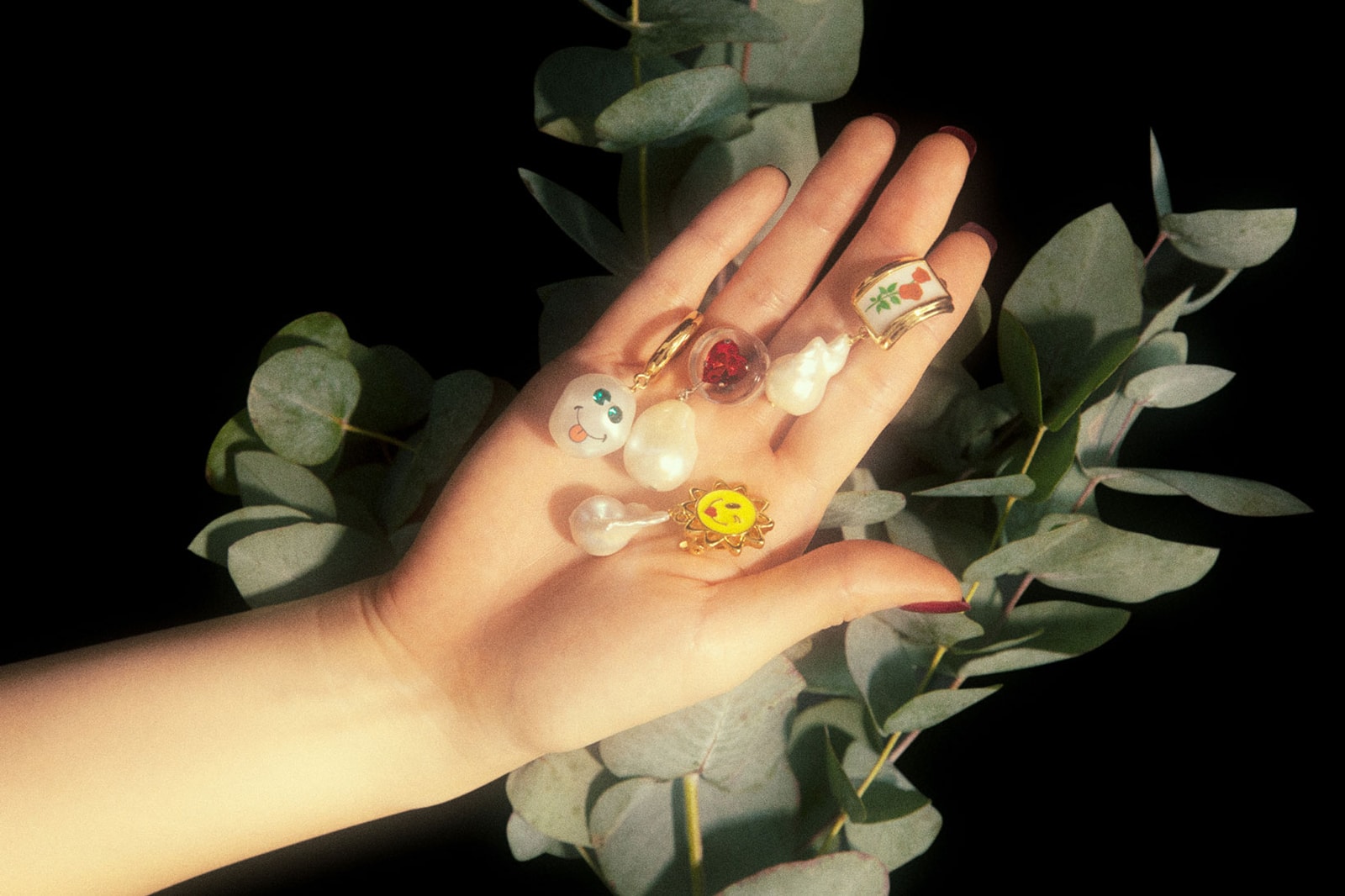 Love in Bloom
Playful jewelry designs to covet this Valentine's Day.
Valentine's Day is a day of love — love for your significant other, family, friends, yourself and beyond. What better way to celebrate than romancing yourself with a girl's best friends: flowers and jewelry?
From shiny gems to pearls, we're dreaming of getting dressed up in these necklaces, bracelets, rings and earrings. Orchids accessorize Lizzie Fortunato's heart-shaped charms, while carnations surround Safsafu's playful sun and heart motifs. Flower petals and leaves get flirty with Wilhelmina Garcia's ladybird signets and tulip hoops, as well as D'heygere's ear adornments and Rhys Kelly's eyeball ring.
Explore our world of unique statement jewelry, featuring our favorite brands like Bea Bongiasca, Timeless Pearly, AMBUSH and more, in our latest editorial.