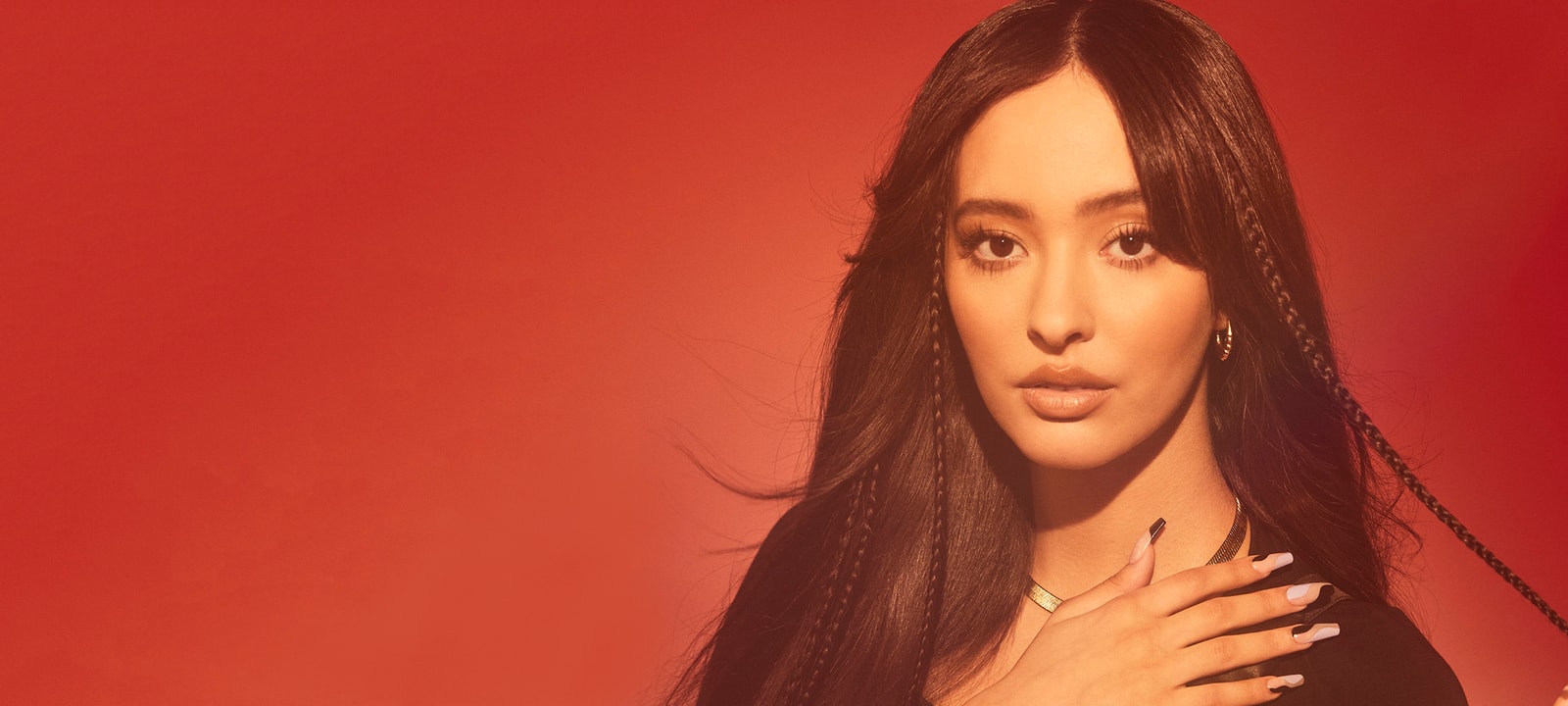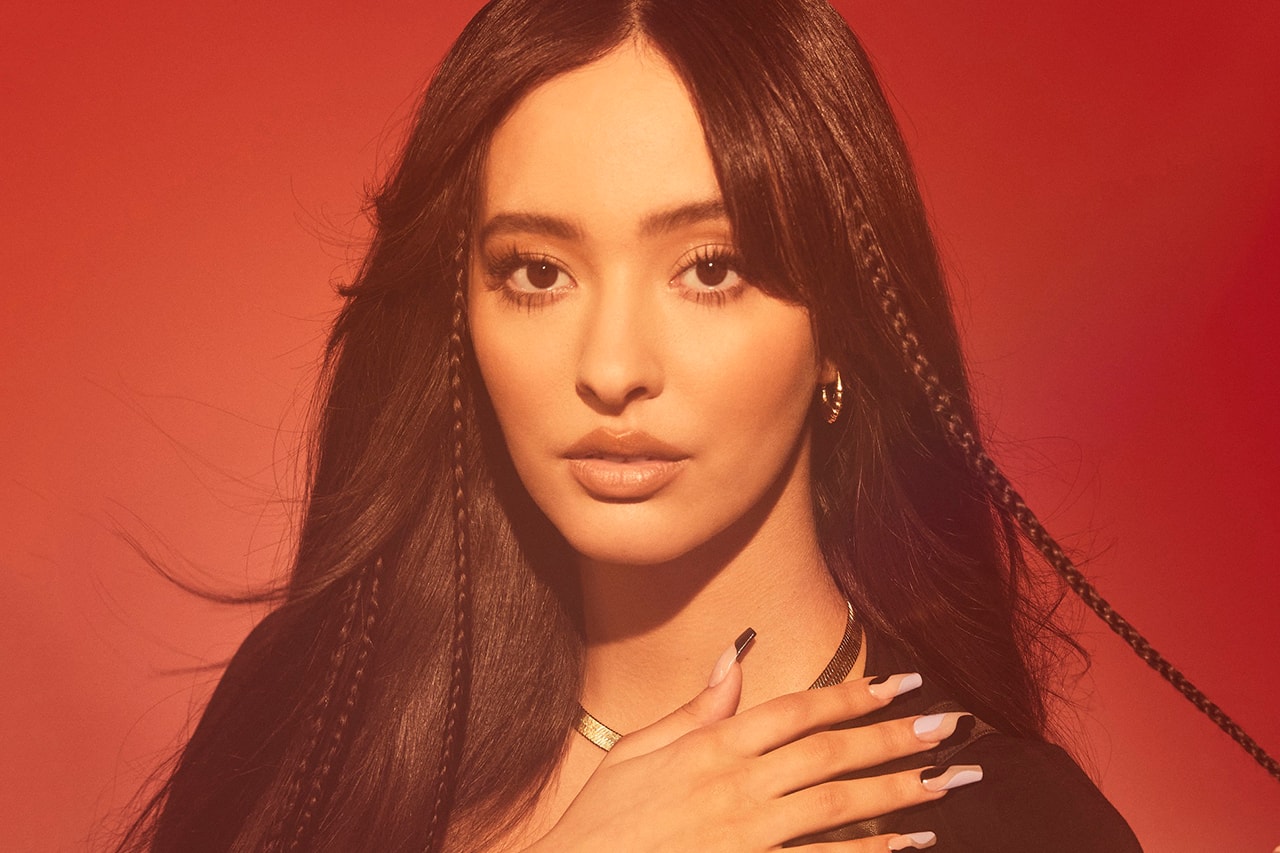 BAEwatch: Faouzia
The Moroccan-Canadian singer, who just turned 21, is a superstar in the making.
With an impressive vocal range and confidence in her own songwriting abilities, Faouzia is poised to become pop music's next breakout star. The Moroccan-Canadian singer, who just turned 21 years old, cites Ariana Grande as one of her influences and dreams of collaborating with the artist one day. "Shoot for the stars, right?" she says. Indeed, her musical talent has already captured the attention of not only global fans, but also some of the biggest names in the industry. Not long after releasing her first EP Stripped last summer, Faouzia landed a collaboration with John Legend. The music video for their duet, a lovelorn ballad titled "Minefields," has garnered over nearly 27 million views on YouTube since it debuted in January.
Now, Faouzia is back with a new single you'll be hearing all summer. With "Hero," an uplifting anthem about showing love to those around you and being supportive of one another, she brings a whole new vibe to her music. In this installment of BAEwatch, HYPEBAE speaks to the up-and-comer about the making of her latest track, her upcoming projects and her goals as a performer.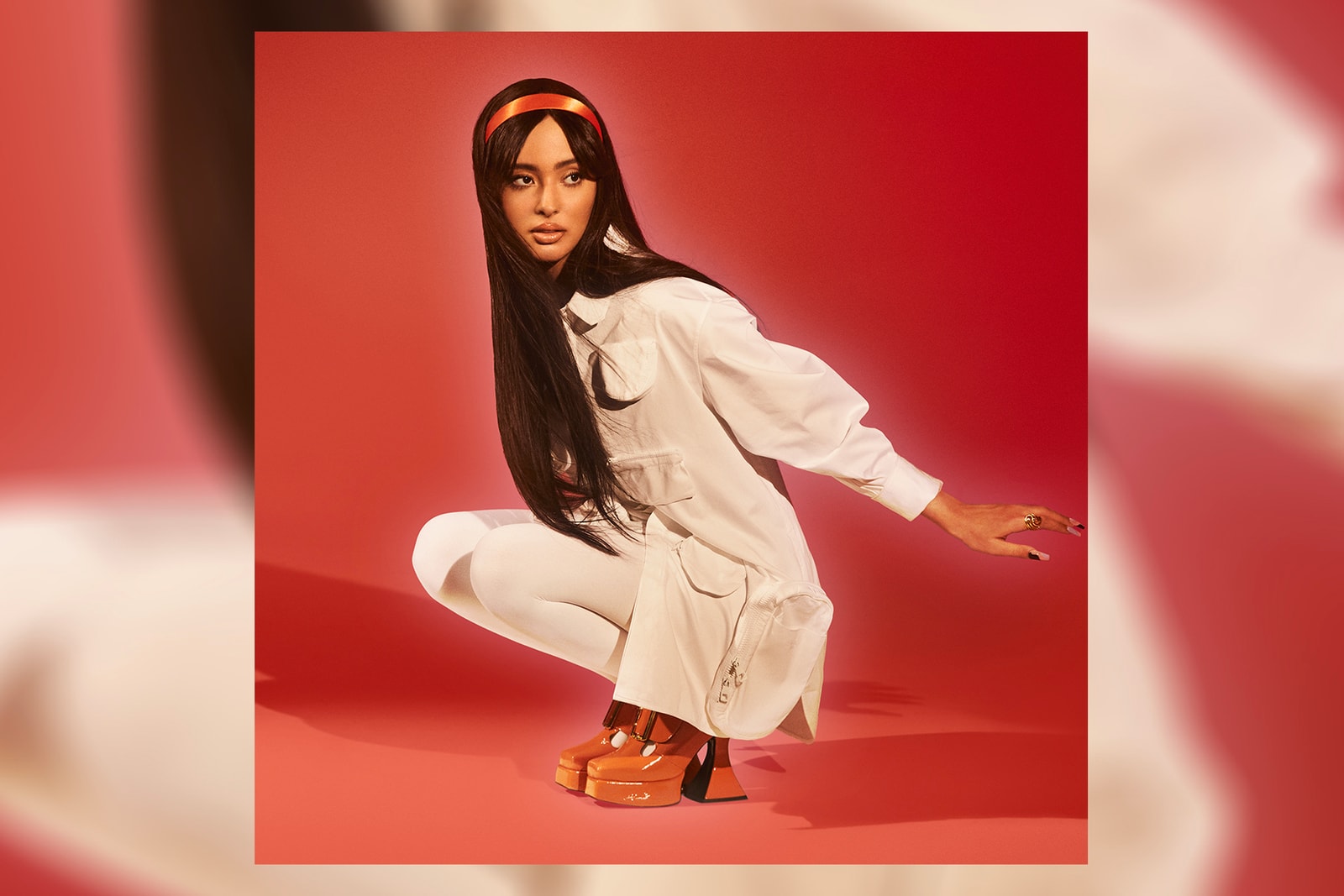 Did you grow up surrounded by music? How did you discover your talent for songwriting and develop your expressive vocals?
Music has always been a big part of my life. I grew up listening to pop music and Arabic music. These two worlds collided when I started singing and songwriting. I would incorporate Arabic trills in the way I sing, and would be inspired by Middle Eastern melodies when writing music as well. I have always had a huge love for pop music, so that's what I found myself writing and singing most of the time. I wrote my first song when I was six, and learned how to play numerous instruments over the years. I would say my development has been very gradual, with lots of practice, as well as curiosity and passion for music. This is what led me to how I write and sing my music.
What are your musical inspirations?
My musical inspirations are artists that have undeniable, amazing and powerful vocals. Some of them being Ariana Grande, Rihanna, Beyoncé and more. Listening to these artists growing up always inspired me and made me feel very empowered.
It's been almost a year since the release of your debut EP, Stripped. What was your favorite memory from working on the project?
My favorite memory related to this project is definitely the live concert we filmed for it. It was the first time I felt like I had a body of work that I could share with the world. Performing it in an empty theatre felt a little eerie, but something about it was exhilarating — almost like it was foreshadowing what was to come. Seeing everyone's response also made me extremely happy. This whole project and experience will always hold a special place in my heart.
What does a typical studio session look like for you?
I usually like to write ideas as they come in my phone. I also like to voice-memo any melodies that come to me throughout the day. I feel like these melodies and concepts are always the best, because they come from a place of true inspiration. Once I have these ideas and melodies written down or in the back of my mind, whenever I sit down in a session, I try to pull from these ideas. Or I like to hear the vibe of the chords and instrumental we're working on, and play off that. I like to get really focused on melodies first, and then fill in the lyrics later on.
With "Minefields," the emotional ballad that you released late last year, you got to collaborate with John Legend. Can you talk to us about that experience?
Working with John Legend was an absolute dream. He was so amazing to work with and I truly didn't see it coming. Once I heard his voice on the track, the song felt so special. Filming with him was also so lovely. It was really cool to see how an entire collaboration could be done virtually as well, since we had only met on the set of the video.
Are there other artists that you dream of working with in the future?
There are many artists that I dream of working with. Some of them being Ariana Grande, Stromae, Beyoncé and Rihanna.
Tell us a bit about your latest single, "Hero." What is the story behind the song and what was the creative process like?
I've always been one to give my all in my friendships, and one-sided relationships are something that I've noticed a lot in people around me. This song is the opposite of that. It's a healthy and loving approach to connections in life. It's like saying, "If i'm there for you, will you be there for me?" I wrote this song alone in my room when I was taking a break from studying in my winter finals. I had no idea what was going to come about, but the song came out all at once. I was tired of studying for the night, so I decided to sit at my little keyboard that I set up next to my bed. The line "If I was your hero, would you be mine?" came to my head and I ran with it.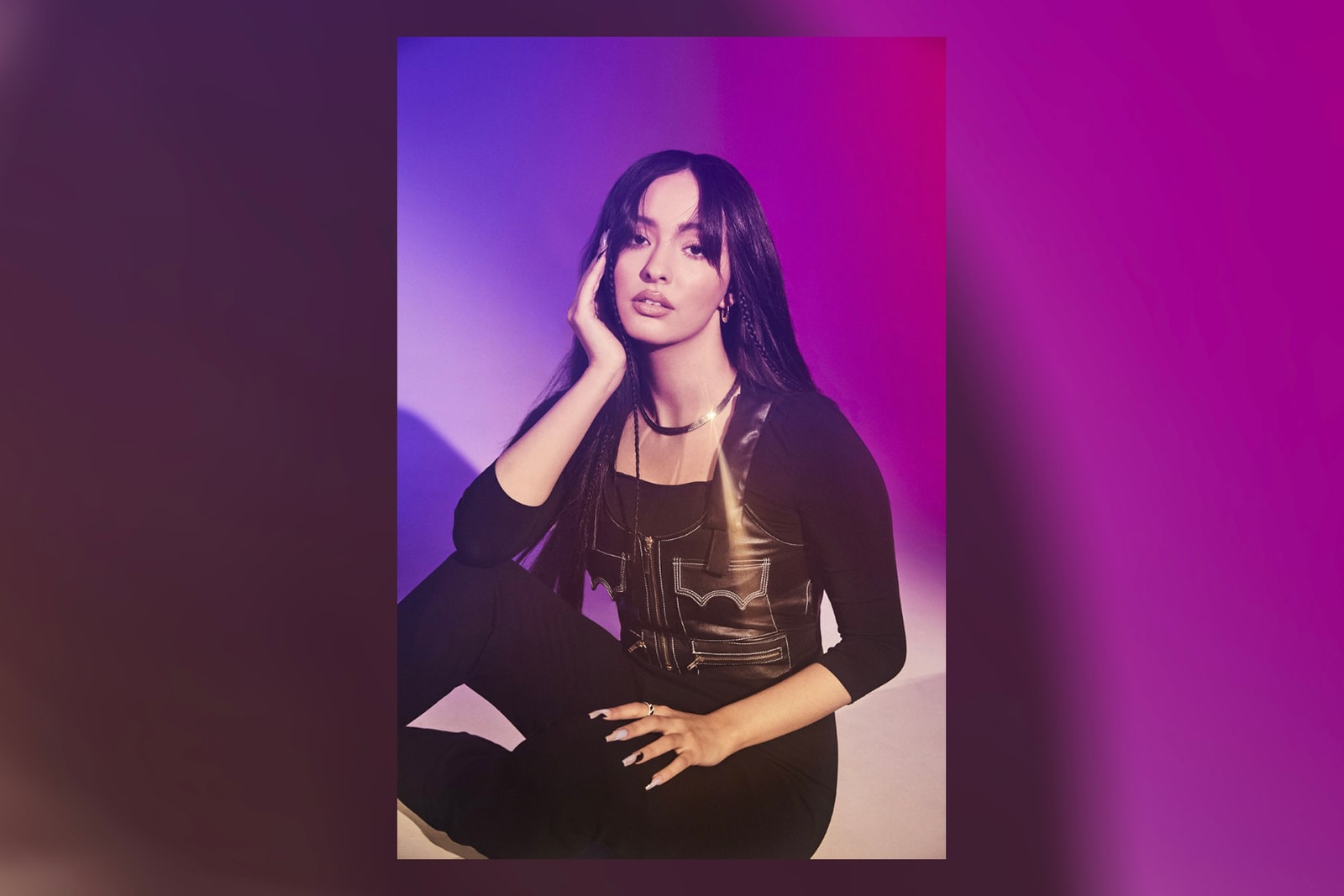 During this past year of lockdown, how have you been able to connect with your fans virtually? Do you have a social media app of choice when it comes to interacting with your listeners?
My fans have been such an important part of my lockdown, since I've been able to stay in touch with them and share tweets, photos and videos with them throughout the year. They always make me laugh and make me feel so happy. They're truly the kindest, and the funniest. I love interacting with them on Twitter or going live on Instagram to talk to them face to face.
What do you have on your playlist these days?
Lately, I've been listening to The Weeknd a lot. His last album is one of my favorites. I've been listening to a lot of Rihanna's old songs as well.
Is another EP on the way? What's next for you and how do you see yourself grow as an artist in the next five years?
Not another EP, but an album. I've been working on this project for years now, and I'm finally starting to see the pieces click together. Hopefully, I'll be able to tour and complete many more projects in the next five years, and be able to show everyone the love I have not only for music, but for art.