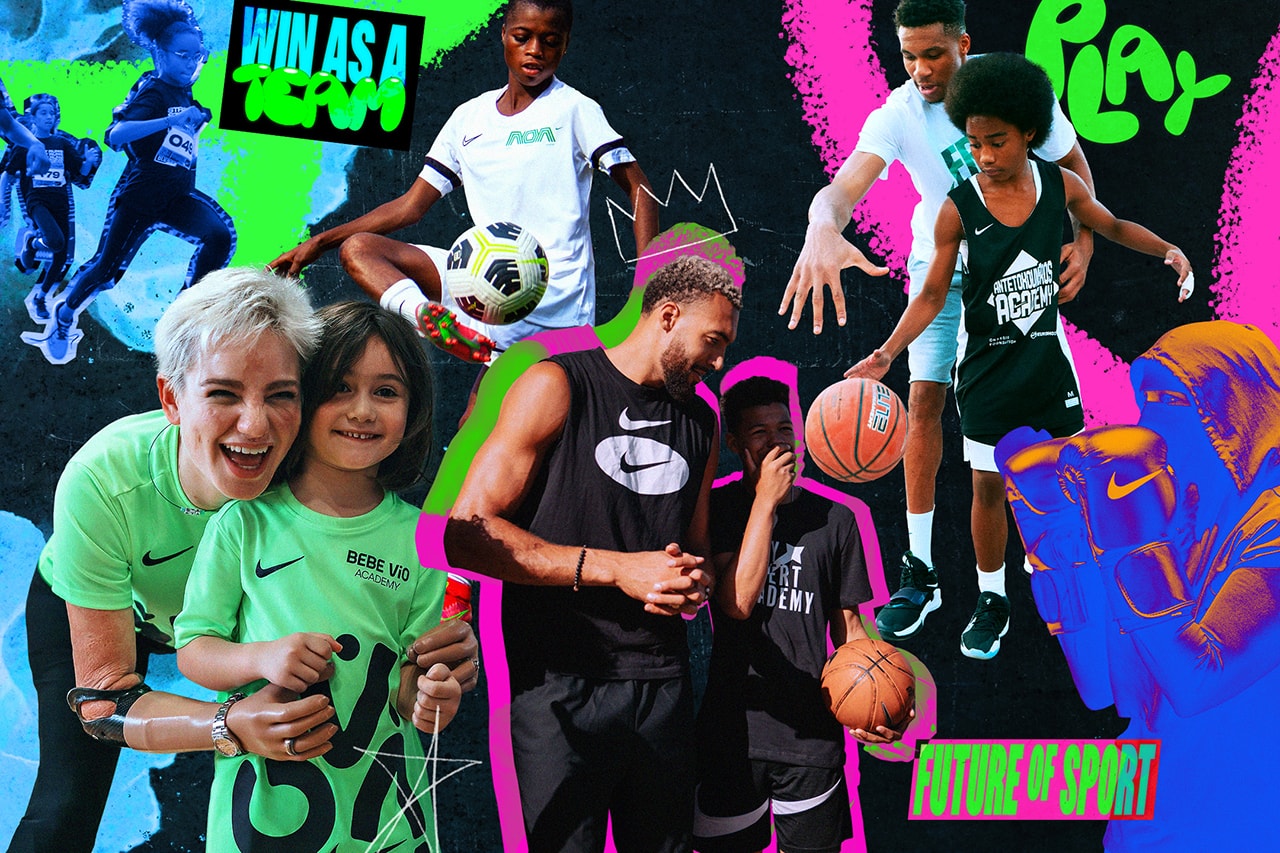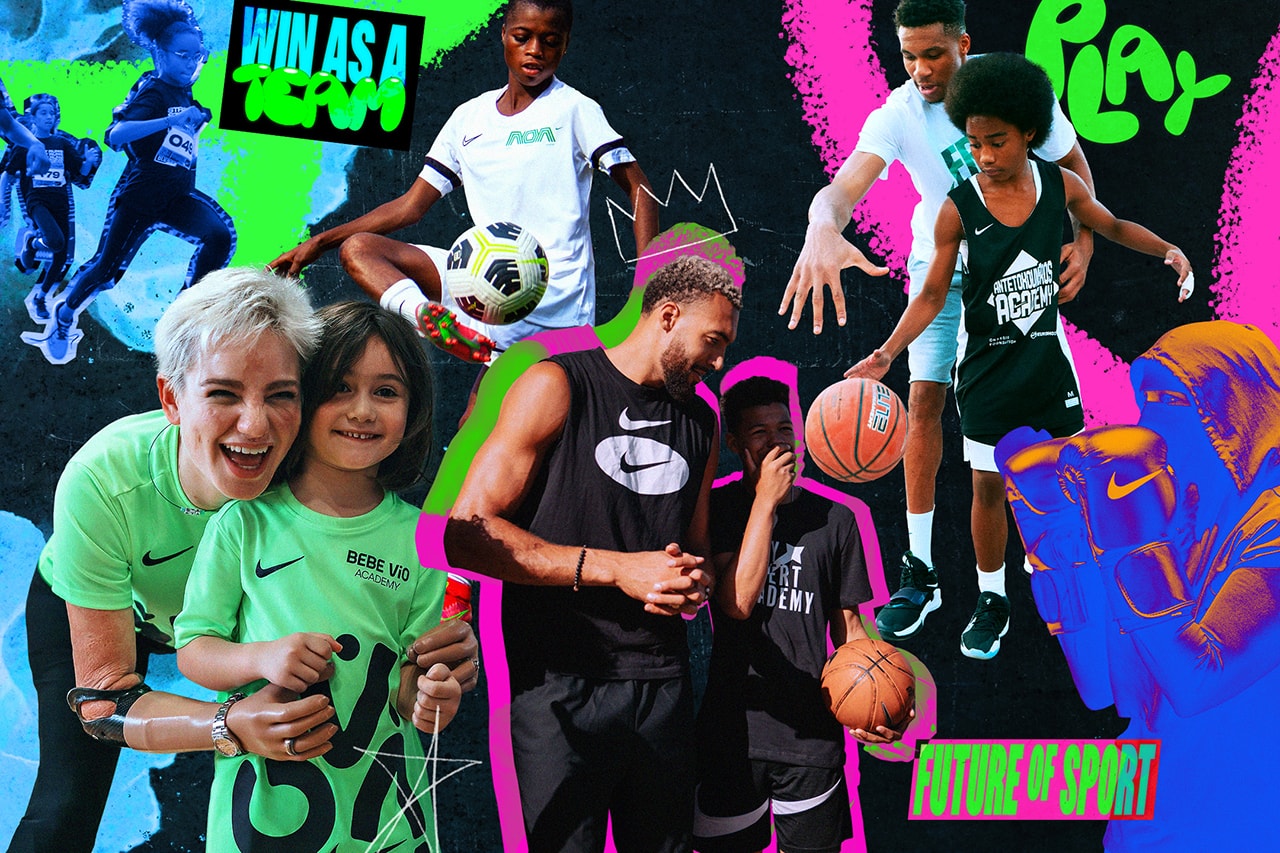 Exploring Nike's Pioneering Athlete Partnerships Shining Light on the Next Generation of Sport
Championing the trailblazers behind diverse programs promoting inclusivity.
Presented by Nike
With Nike's 50th-anniversary celebrations earlier this year including a Spike Lee-directed film and an immersive exhibition in Hong Kong, the brand is not only reminiscing on the past during this milestone but looking to the next 50 years, and beyond.
Championing the future faces of sports, Nike continues to support professional athletes investing in grassroots programs focussed on inclusivity, providing a platform for the next generation to reach their full potential wherever they go. Bringing the athlete's vision of an inclusive future to life, the brand has partnered with community leaders and non-profit organizations who share a mutual dedication to making sport universally accessible. Aiming to break the barriers that restrict marginalized communities from taking part in an active lifestyle, this collaborative effort helps young people become more resilient, do better academically, and be more engaged in their communities — leveling the playing field on the road to success.
Launched in 2014, Football Beyond Borders balances the importance of education and sport throughout the U.K. Resonating deeply with the values held by Marcus Rashford, Nike brought them together to partner and support young people from underserved communities who, whilst passionate about football, are underachieving at school. The initiative, co-created with Rashford, supports 10-12-year-olds as they navigate the transition from primary to secondary school. With a view to improving social and emotional skills, the program builds confidence and aspirations in young people, both on and off the pitch.
Supporting 100 athletes and 12 coaches, Giannis Antetokounmpo and his brothers' AntetokounBros Academy is an initiative that provides a positive space for young people from vulnerable social groups. Already in its fourth year, the program teaches valuable life skills as well as helps youths realize their sporting potential through the power of basketball in Athens.The program is part of the CAFF Foundation, a social impact vision founded by the brothers, in partnership with Nike and Onassis Foundation. Through weekly basketball training, workshops and scholarships, it aims to give opportunities to young people who will benefit the most from it.
Managed by the art4sport Associazione ONLUS, Milan's Bebe Vio and her eponymous academy promotes paralympic sport by connecting abled and disabled children whilst championing visibility and accessibility. However, having a space that's not only inclusive but safe, is the core message of London-based boxer Ramla Ali's Sisters Club. After seeing her own sister struggle to find a hijab-friendly gym to train at, this inspired Ali to organize a fitness community exclusively for women promoting physical and mental health. Now, with a rising membership from all walks of life, Sisters Club goes beyond just providing women a space to keep fit without feeling uncomfortable or discriminated, but is a sisterhood with a unique bond.
This relationship channels into volleyball player Ebrar Karakurt and the SosyalBen Foundation, who is paving the way for young girls to explore their talents and develop life skills through a range of workshops. As well as establishing volleyball teams in disadvantaged areas, SosyalBen Foundation has also teamed up with NGO ÇYDD to provide a four-year scholarship to enable access to education for girls in Turkey.
Other talent who are creating positive change for their community include Rudy Gobert and the Rudy Gobert Academy who partnered with Nike to build a new basketball court in Paris Levallois-Perret as well as creating an space that offers academic support in areas beyond sport such as writing, music, community outreach and athletic development.
Also focused on helping underserved young people from areas in Greater Paris, Golden Blocks Academy was launched in 2014 by ex-track and field World Champion Ladji Doucouré. The program, supported by Nike, launched in 2019 and balances education and sport whilst inspiring young people from low-income neighborhoods to discover and learn about creative careers.
Witnessed with the likes of Nigerian footballer Asisat Oshoala, the brand's athlete partnerships extend beyond Europe. Her namesake academy, based in Lagos, is a community-focused project established in 2015 that helps young girls and women access a better education whilst nurturing the next generation of football stars from the grassroots.
It's these diverse projects, collectives and organizations that continue to make a positive impact on local communities across the world. Together, Nike and its athlete partnerships champion a new generation of stars to break barriers and create a new future for sports.
For more information on Nike's community programs, check out the brand's website.