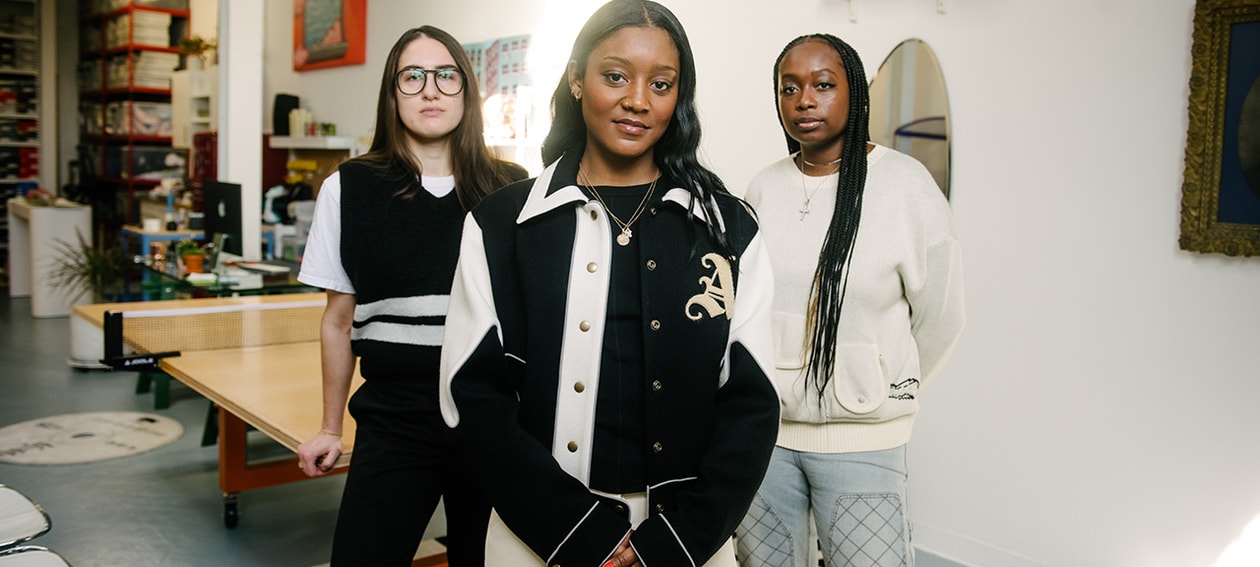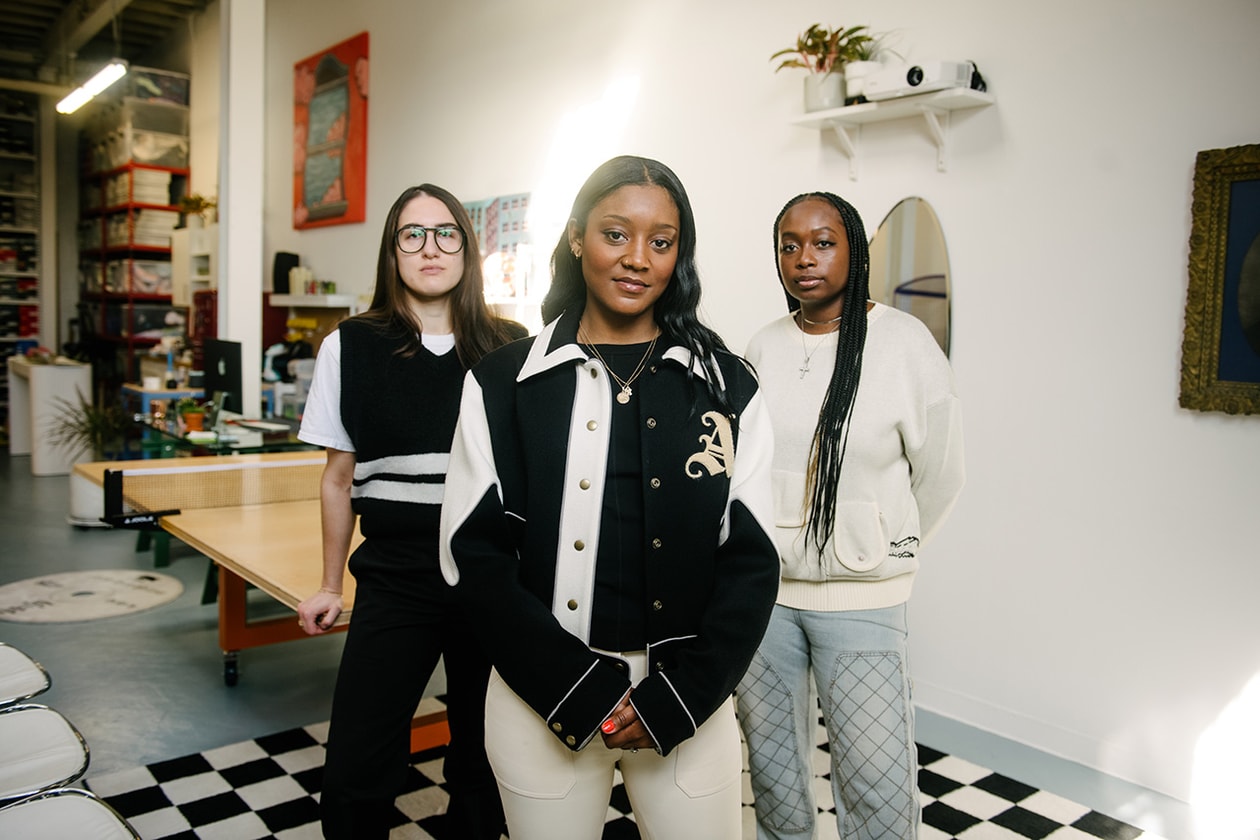 Meet Our Hype Woman: Hoop York City's Alex Taylor
Helping women shoot above and beyond.
Alex Taylor is defying the odds and creating safe spaces for women through sports as she founded Hoop York City to forge a sense of community where one was lacking.
Having grown up playing basketball, the entrepreneur transformed an uncertain period of her life into one filled with purpose at the opportunity to revisit her favorite sport. While femme-aligned folks may have been encouraged to play sports during childhood if they're lucky, the majority of us are pushed away from rough and rowdy pastimes as we get older, often times taking away unique opportunities for self-growth and kinship, as so many young girls and women wind up feeling disconnected from themselves and each other. Hoop York City brings women back to the court, providing space to not only engage in play, but form bonds with like-minded individuals, resulting in an emotionally and physically healing experiences.
Continue scrolling to learn more about Hoop York City and how Alex Taylor is empowering other women through her love of the game.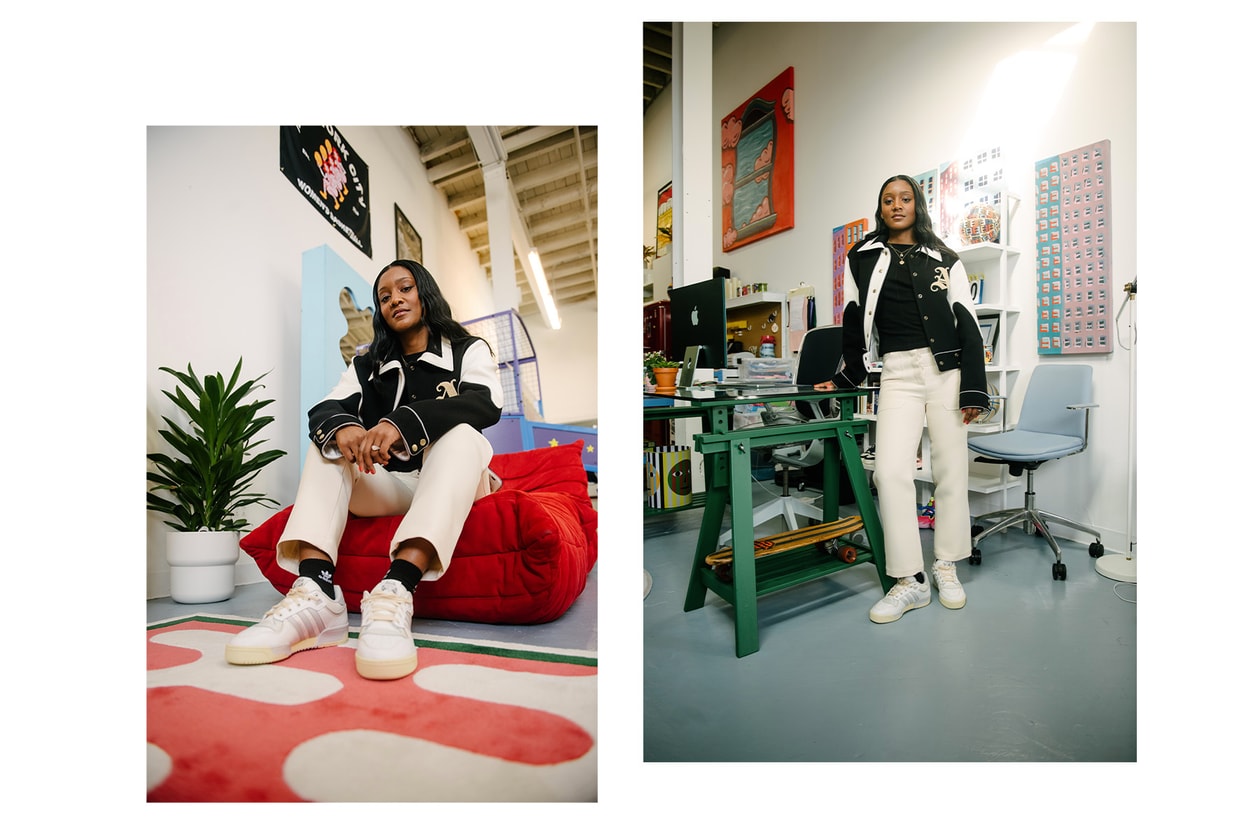 Talk to us about your early motivations for starting Hoop York City.
I founded HYC during a period in my life when I was craving a sense of community and purpose. When a friend of mine offered me court time at the gym where they were working at the time, I jumped at the opportunity, despite not knowing many women who played basketball in my network. I reached out to everyone I knew, posted all over social media and our first run ended up bringing in dozens of people to play and watch. I quickly realized how great of a need there was for a space like Hoop York City, where like-minded women could come together, hoop and feel celebrated. By the end of our first event, many were asking me, "When's the next one?" and I was anxious to keep it going, not realizing how it would ultimately change my life in the most positive way and impact the lives of so many others.
I've now met some of my closest friends through HYC. I grew up playing basketball and nothing quite compares to those moments you spent with your team after school — riding the bus to away games, exercising and competing together. Hoop York City feels like that for us.
How do you see representation changing and what are your hopes for the future?
Across the fashion, sport and sneaker industries, it's clear that more and more women are gaining notoriety and demanding respect. I'm seeing the numbers grow every year across the board. Today, some of the fastest-growing audiences on TV are for women's sports. Female designers are now behind some of the hottest brands and sneaker drops. New women's communities are popping up everywhere — Hoop York City has even been the catalyst and inspiration for a number of them. It's amazing to see the growth from even just five years ago.
However, despite the rapid growth, I can say from my own experiences, that we still have a long long way to go before a level playing field can be achieved. I can only hope that this upward trajectory continues and one day women won't be minimized when compared to men. It's so cliche to say it, but it really is that simple of an ask.
What does being a Hype Woman mean to you?
For me, being a Hype Woman means being an advocate and a cheerleader for your friends, your peers and your family without the need for reciprocation.
What do you hope to celebrate through your creative pursuits?
Everything I do, I do for my community. I enjoy putting women on a pedestal and creating spaces that are positive and inspiring. Women are so often under-acknowledged for their contributions to the game, and society in general, so it will always be my priority to continue to highlight and celebrate them.
What's next for you?
I'm excited to keep leaning into my creativity and my passion for bringing people together. HYC is always evolving, so I'm looking forward to seeing how it will continue to grow as an umbrella to the many projects and collaborations we have coming. We'll also be establishing a non-profit organization this year that will drive all of HYCs future give-back opportunities and community engagement initiatives. It's something I've always dreamed of so I couldn't be more thrilled to build it up with the help of my Hoop York City crew.
Meet Hoop York City members' Jasmine Hill and Azra Nikocevic.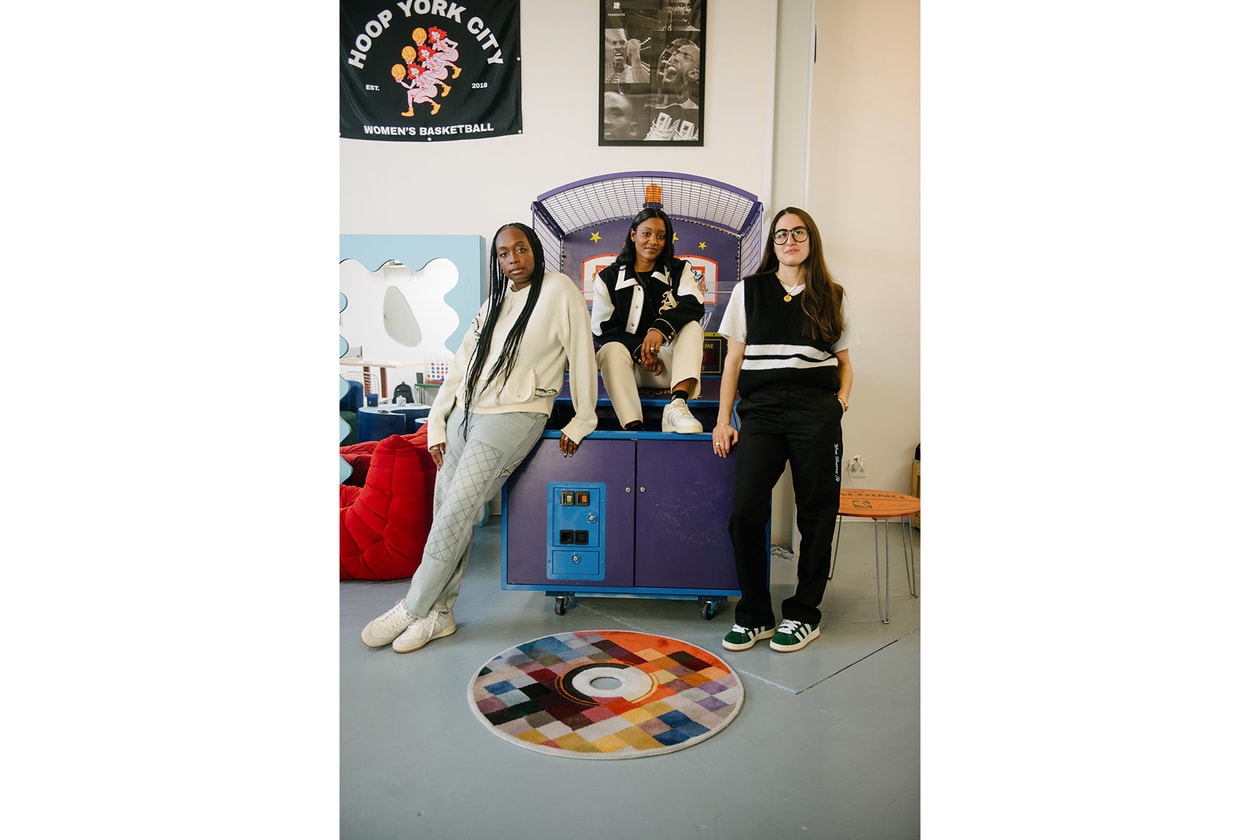 What made you join Hoop York City?
JH: I think in 2019 I saw HYC do a Pyer Moss commercial and I thought it was so dope. I checked out the website to go join an open run but ended up backing out. Honestly, I was scared to join something new, I was fresh out of college and living in NY for four to five months at the time. I had just ended my basketball college career not on the greatest note and so I wasn't really trying to be part of the game anymore. Fast forward to December 2021, I was home for Christmas and my mom screams upstairs for me to come downstairs to catch the tale end of the HYC Hennessy commercial that would come on during NBA games. Mom said, "When you go back to New York, you need to go play with these ladies, it looks cool and I know you miss playing." I said, "Yes ma'am."
I returned to New York a few weeks later and attended my first HYC open run. Let's just say the rest was history! You know how you don't think you need something until it's given to you? Well, I instantly knew I found the basketball community that I'd been needing. HYC is my home away from home. It still allows me to be part of the game but most importantly, it gave me a group of friends that I would have never had in a million years. We all come from such different backgrounds, but we all love the game of basketball, we all love to laugh and we all love to be present and there for each other, no matter what.
AN: I came across HYC on Instagram during the pandemic. It looked like so much fun and I missed having a basketball community, so I promised myself that once things opened back up that I would sign up for a run.
What are ways in which you feel championed by your community?
JH: This community loves to have a good time. We are constantly having a good time on and off the court. From making TikToks to grabbing a drink after an open run, we are always making each other laugh and making each other better. Making each other better on and off the court is something I thought would end once I was done with college ball, but HYC allowed that to continue in my life. This community is so invested in who we are as people. We show up for each other for events, dinners, birthdays or for whatever is going on in our life. HYC as a community will be there supporting you and pushing you to be the best.
AN: The HYC community has helped me feel like even as a woman, getting older doesn't mean you have to stop having fun and playing sports. We all are examples of women at all ages coming together through sport.
If you were to describe Alex and the impact HYC has had on your community, what would you say?
JH: The way I would describe Alex and the impact she and HYC have had on this community is with one word, honest. I've found that honesty is very hard to find when it comes to New York or just adulthood in general. Alex has created an honest community where women can come as they are and be their true authentic selves and in that authenticity, they will be loved, accepted and cherished. Being able to have a space like this as a woman is an incredible feeling. It goes beyond just having teammates. Generally with teammates, you really only interact with them on the court, but with HYC, we interact in every aspect. We are a community and a family.
AN: Alex is a changemaker, who isn't afraid to be the first to do something. She saw a missing piece in the community and found a way to make an impact. Alex has created a safe space for women of all walks of life to come together and celebrate their mutual love of basketball. I've met some of my best friends through HYC. I thank Alex for creating this space and making it possible for so many interesting and talented women to get together to not only play basketball, but support each other in all aspects of life.
Any stories or moments you'd like to share that emphasize the topic of championing others?
JH: Recently one of the HYC members had back surgery. A few of us from the HYC community made sure we were there for her with anything she needed. I remember she told us last time she had this surgery she had to leave NY and go home so her parents could take care of her, this time around she stayed in New York because she knew the HYC family would take care of her. Putting trust in a community the same way you would put trust in your family is just a beautiful thing.