Behind the Atelier: Natasha Zinko on Harnessing Her Ukrainian Upbringing to Create Fashion That Provides Hope
The London-based designer gives us an inside look into her design studio.
Behind the Atelier is a fashion-focused series that examines the unique backstories and design processes behind the fashion industry's most captivating talents. Pulling back the curtain on each designer's creative space and practice, Behind the Atelier provides an inside look into the industry's most exciting names. For the 13th installment of the series, Hypebae enlisted London-based designer Natasha Zinko to take us behind the scenes of her atelier, where our team documented her workspace and explored the inner workings of her impactful namesake fashion and jewelry brand. In an intimate conversation, the Ukrainian-born artist revealed how she went from pursuing a career as a lawyer to uncovering her love for designing jewelry and clothes, ways in which growing up in the Soviet Union allowed her to become resourceful, and develop an infinite imagination to attain new possibilities as well as how her brand's core DNA, and legacy is founded on the pillar of providing hope in times of need.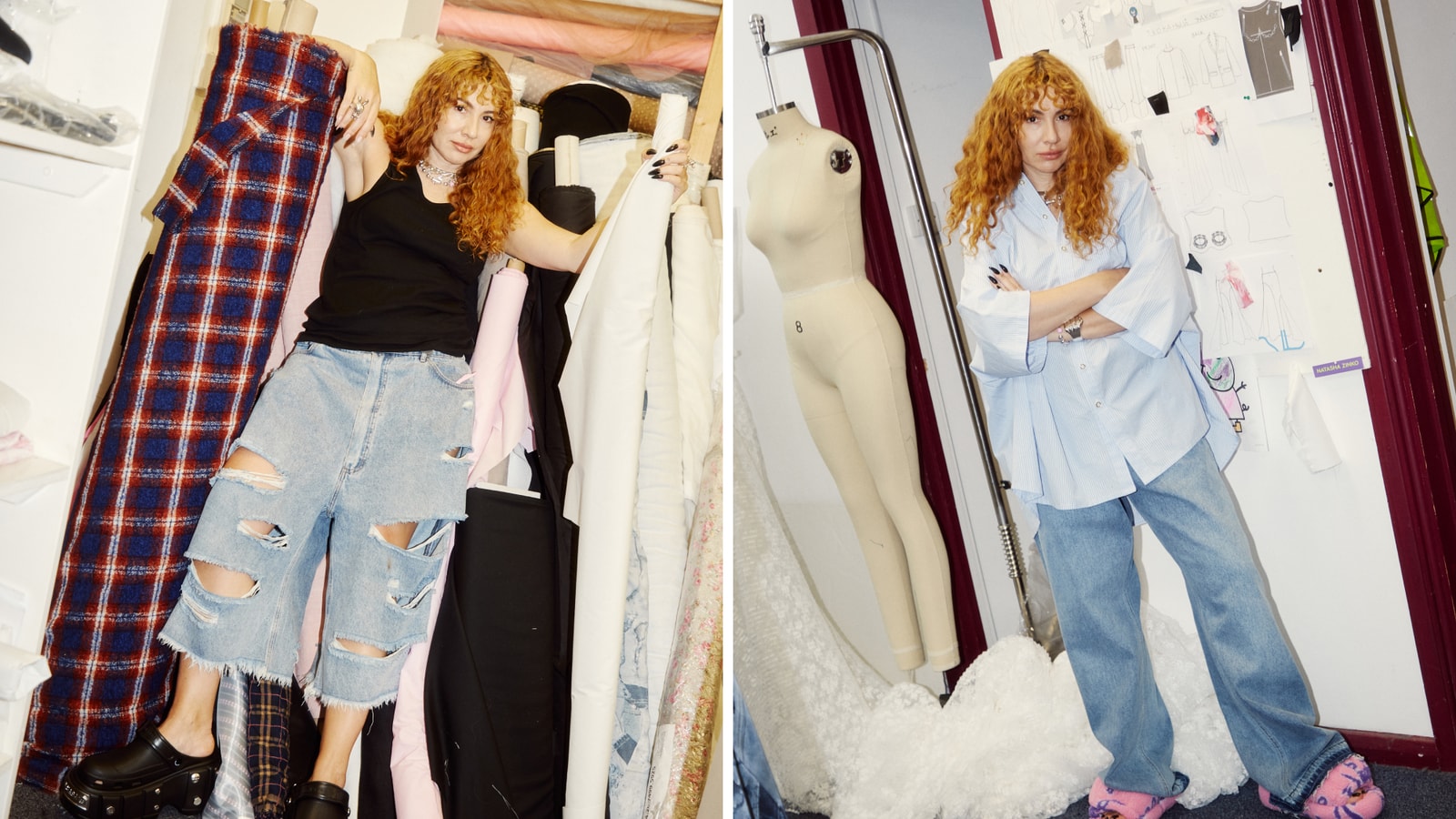 The lifeblood of an artist is defined by their ability to burnish the beauty of humanity and transcend cultural boundaries in order to illuminate a new vision and path forward. Emanating hope and a desire to create positive change with an unmasked sense of vulnerability, Natasha Zinko has built a profoundly successful fashion, and jewelry brand aimed at changing the way people perceive the world around them. Founded in 2011, the Central Saint Martins alumni has cultivated a pragmatic, resourceful, future-defining aesthetic for the past 12 years, subsequently devising innovative practices that draw parallels to her heritage, and childhood growing up in Odessa, Ukraine.
Presenting symbolic collections with subversive, unconventional methods, her designs offer commentary on the complexities of human existence, world events like the war in Ukraine, the spread of mass propaganda and how the future can hold freedom by liberating the mind. Known for placing weight on charged topics like the effects of advancements in technology, and the ever-evolving state of the world, the radical visionary's design aesthetic balances lofty issues with garments that spark joy, positivity and hope for a better tomorrow.
Defying what fashion can stand for, Natasha's collections infuse bubbly colors, playful design motifs in the form of nature-derived or abstract prints, upcycled garments, and repurposed fabrics along with injecting traditional, streetwear-tinged silhouettes that blur the lines between fantasy and reality. Having used fashion as a child to escape the complexities of life, the undisputable innovator has spawned the true meaning of individuality with designs that echo her commitment to maintaining authenticity, sustainability and diversity which remains to be unseen in the industry today.
To get to know the designer, Hypebae sat down with Natasha Zinko to discuss how her Ukrainian upbringing has played a vital role in shaping her resourceful, experimental design ethos, why sustainability, upcycling and repurposing have remained at the epicenter of her namesake brand for 12 years, and how she is fueled by her desire to create positive change for the greater good of the world.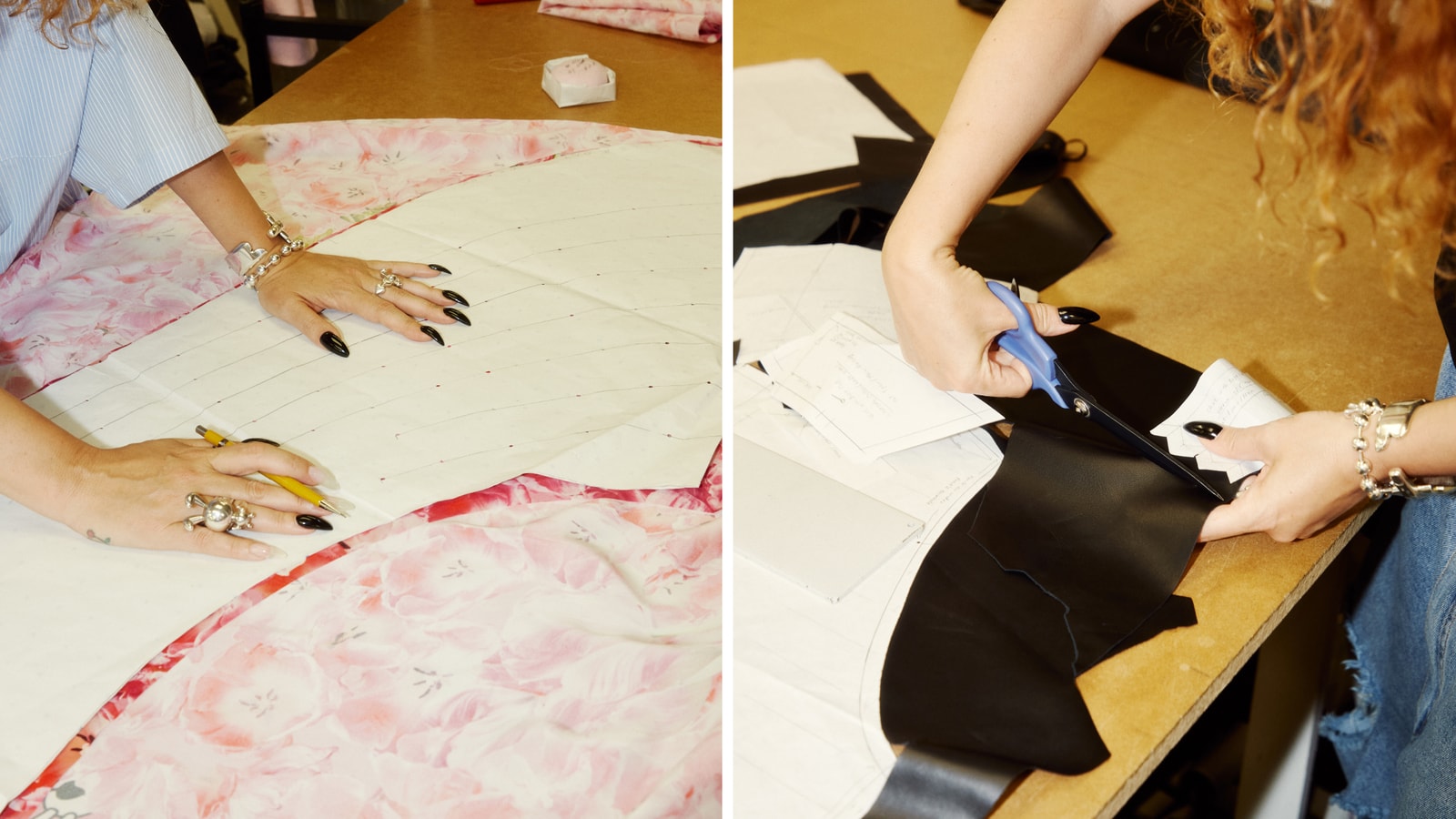 At one point, you were pursuing a career as a lawyer in Ukraine. What was the turning point that propelled you to pursue design instead?
It was during my first degree in law and I was studying in Odessa in Ukraine. I was working in a court, gaining some law experience. I was the assistant to the judge and it was quite interesting, but also quite challenging for me. Everything felt a bit the same, a bit boring and it felt very corporate. It was what I wanted [at the time], so I tried it. This was my first step to understanding what I wanted to do in my life and I didn't want to not experience it before starting something else. I remember I was on some vacation and I was flying back from America and I thought I just wanted to change something.
What was your experience like while attending Central Saint Martins and studying jewelry? How did your love for creating jewelry allow you to expand into other facets of fashion design?
For me, jewelry is an object and it's about 3D objects. When I was in college, I was making a lot of big pieces out of paper. People told me to do it in college, because later it's difficult to make and sell, and also to be more experimental. I was creating really big things and when it came to showing the college, I needed a very big table because I like to work on a big scale. Later I started doing clothes, I felt like it was right for me.
I can't say it's cultural, but still it's about how it feels on the body because jewelry for me feels like a part of you and it's like a kind of protection. When you wear something, it also affects your mood and you convey a message to other people. It all depends, and it could be changeable, which is great. That's why my collections they're similar, but different. It's the same person doing it, but still every time there's a new message, and it's always changing the mood.
I love seeing when people are wearing my clothes. I can tell you the truth, that's the most inspiring part. I want to say thank you to everyone that wears them. I think jewelry is a more expensive thing and I think less people buy it or can even afford it. But with clothes, you don't have to think as much and you need it every day. It's easier to access and I need that contact with people.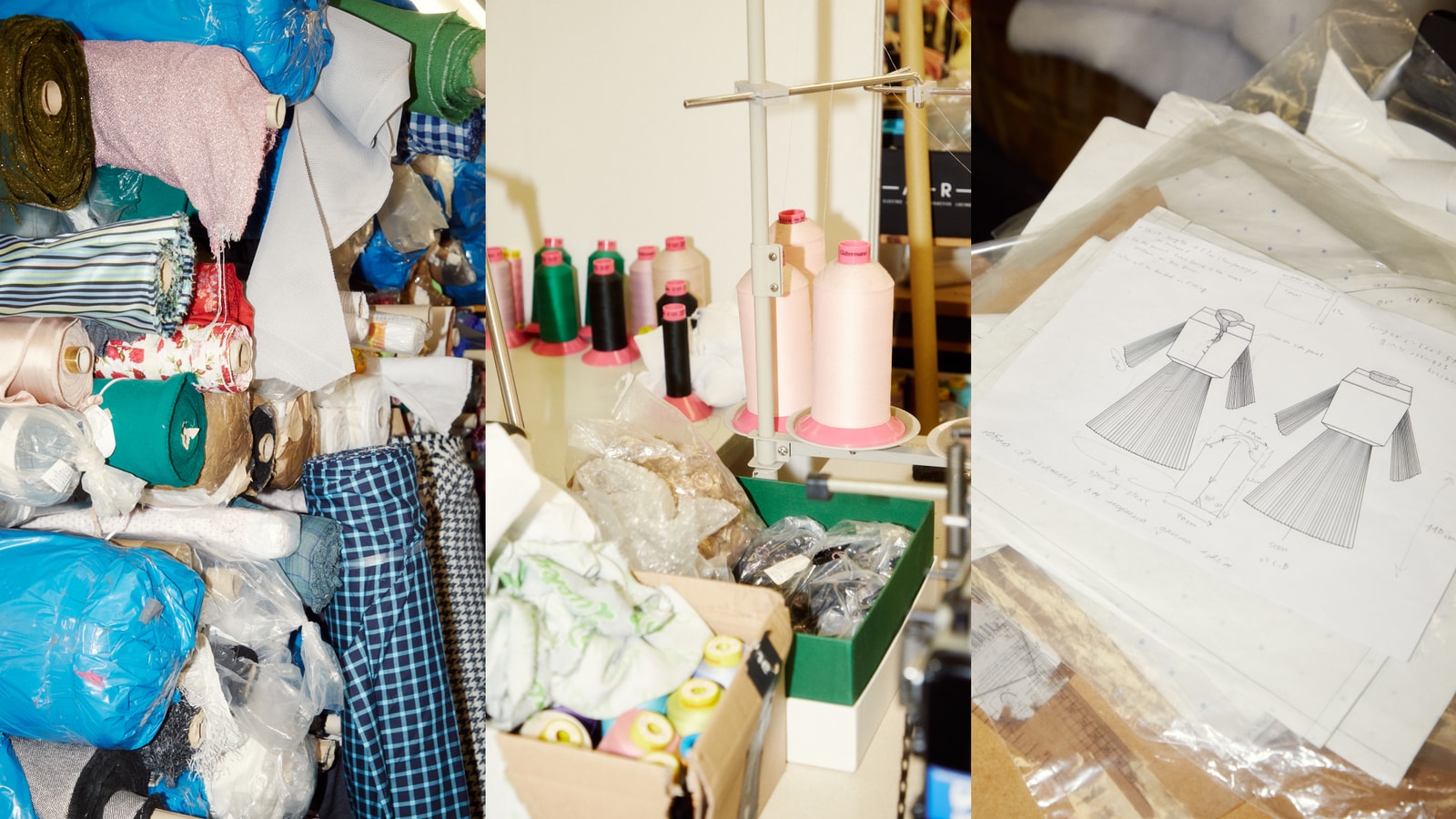 Tell me about your Ukrainian upbringing. How has your heritage inspired and enhanced your creative process and approach to design?
I [grew] up in the Soviet Union and I remember that everything was gray, it was not colorful. The idea of the whole country was that you have to be like everybody else. I think what I do is on the contrary. My parents were engineers but we were regular like everyone else. We lived nicely but we [still] didn't have much. If you had a dress for example, you would value it for a long time. When my mom had a dress, I would have it later.
Even now [at Natasha Zinko] we [prefer] to upcycle things, use them more and not just throw something away. Right now I'm doing a collection with boxes because I was obsessed with different kinds of boxes growing up. We wouldn't throw them away because we would later use the box for something. I think [my upbringing] helps me in my creative process because I think about what we have at my studio and how we can reuse it. Not having had much growing up, I learned to make more value out of things today.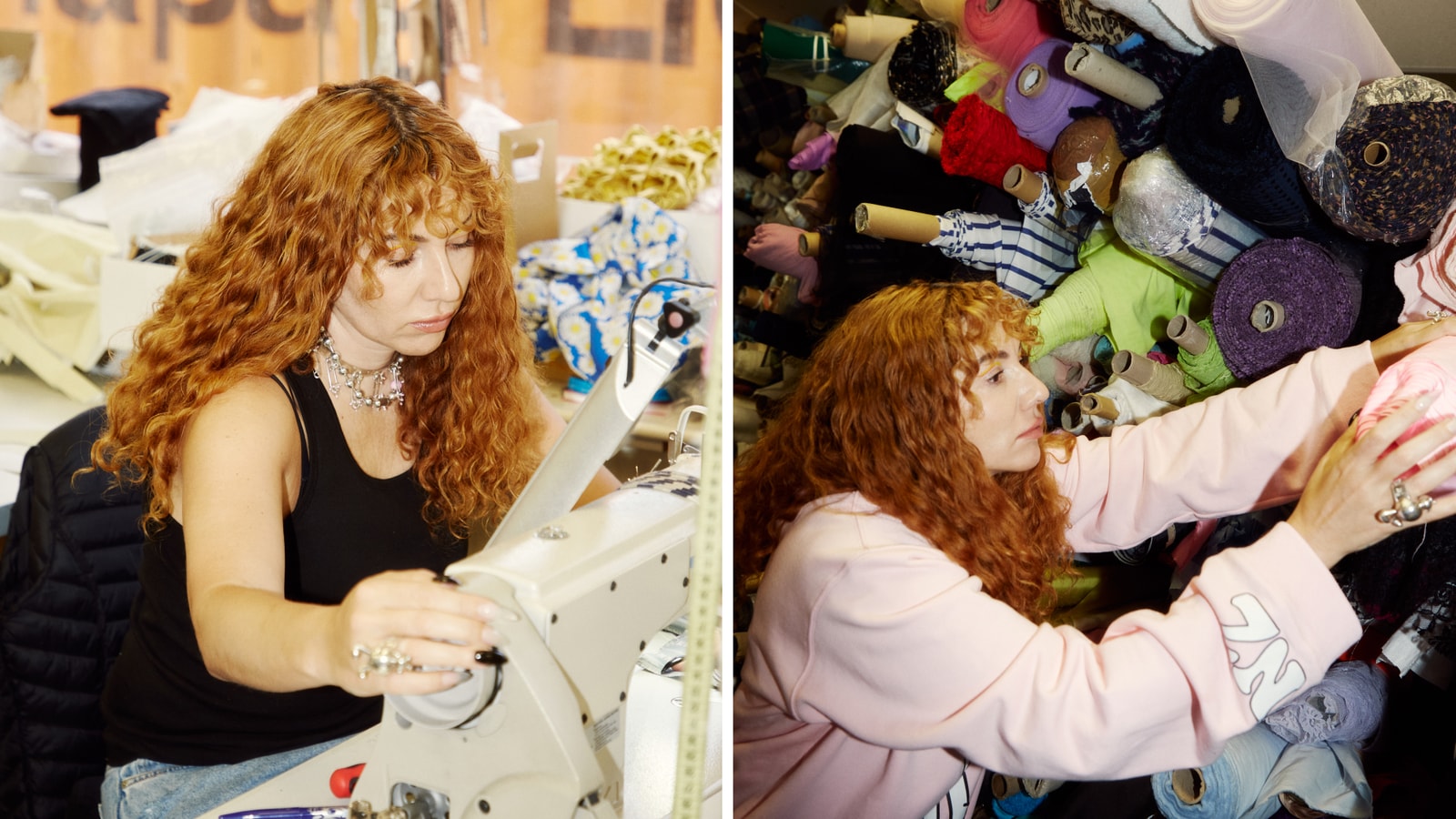 How would you describe your ethos and design methodology? Why is sustainability and upcycling a core pillar of your brand?
It's important not just for me, but for everyone. I want to show that if [someone] can't buy clothes they can create something at home. If you have some old clothes, you can change them. There was a dress [I made], which was very, very popular. It was a dress with the print of old bandanas and a lot of girls started making their own dresses out of these bandanas. It was such a good trend like two years ago. They were sending pictures to us, tagging us, showing us, and I was like, this is great. You know, they're just trying to be creative, doing something interesting and it feels good because actually they're using their own bandanas. It's not like it's something new they've bought, it's something they are reusing, and it has purpose.
2021 marked the 10 year anniversary of your namesake label. Looking back at the inception of the brand along with the accomplishments and growth it's seen thus far, what are you most proud of and why?
I'm the most proud of the team that I have built for these years and that a lot of people are still with me. We maintain good relationships and we work as a team, we listen to each other. That's how we can grow, when we speak and negotiate. You have to be involved and I'm involved in every part of my business. When I was starting it, I was only thinking about making designs, but it's not everything.
You need to be like a mother for your company and the people, they rely on you because they have families, you have to pay salaries from the first of each month, you have to be responsible. You have to understand that their lives, they connect. You have to work and think about the collections of course in a creative way, but still you need to know what to do for your business. It's difficult in the beginning because I probably didn't understand that, but then when you become a mother you understand. I have two sons, so it's the experience of having raised two babies.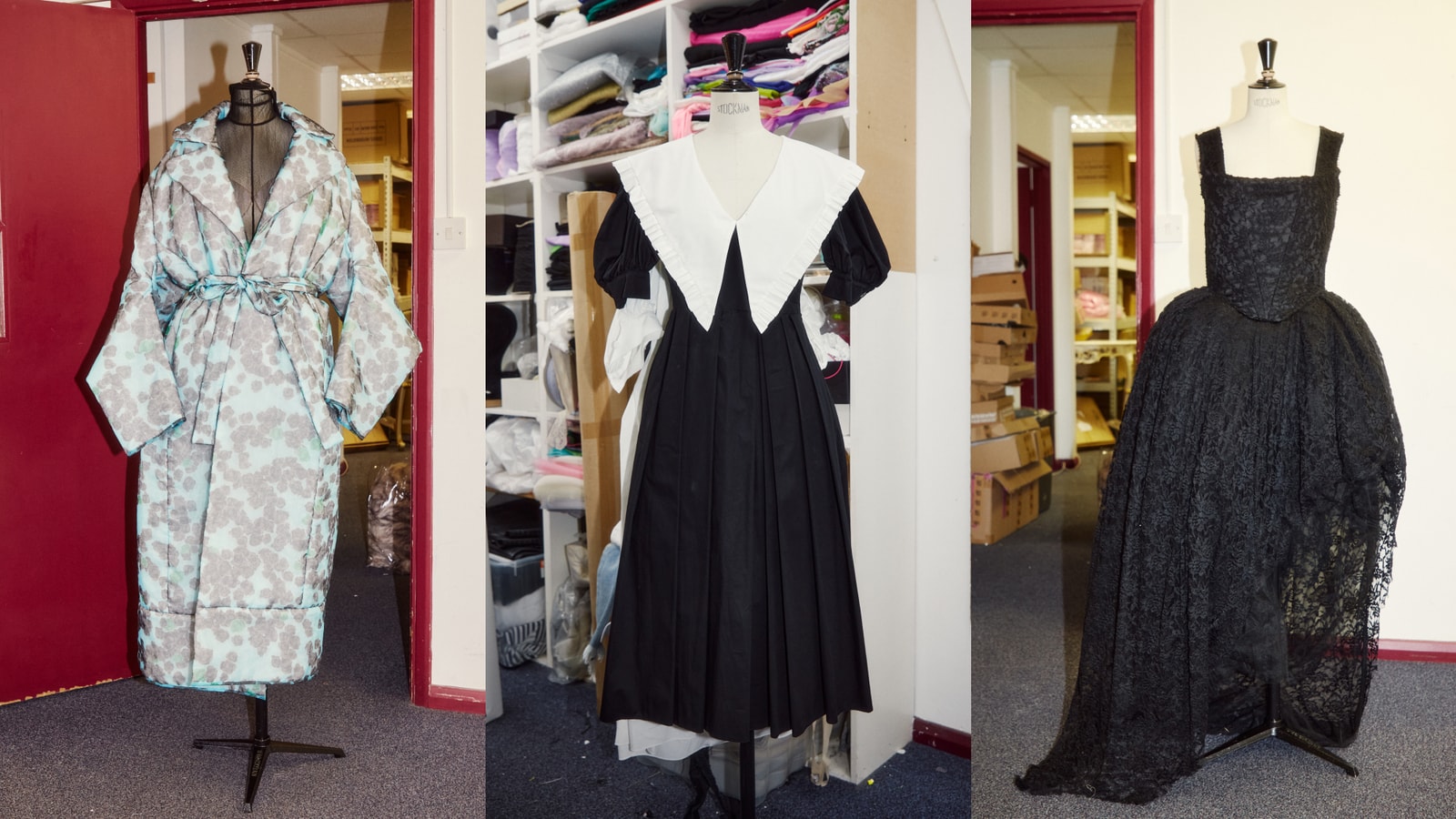 What is your process like when creating a new collection? Especially considering that your designs are used to spark conversations and provide insight on social issues, injustices and advocating for sustainable practices?
I think it still depends on which way I'm gonna go. The main theme is the most important. I never start from the fabrics. It's still about the shape and the mood. It could be a movie, it could be a period of time — it just depends on each collection. You start putting together [elements] and then somehow you can see the theme everywhere. Then it's just about collecting images, and some writing or by looking at previous collections sometimes, trying to find which shapes you've done something with before so we can rework it. You revisit old pieces that you can rework and in each collection we have some upcycling pieces. In case we don't have much stock we can always repurpose. So when I come home and dance, I then just sit and write, just observing. The designer I think is an observer.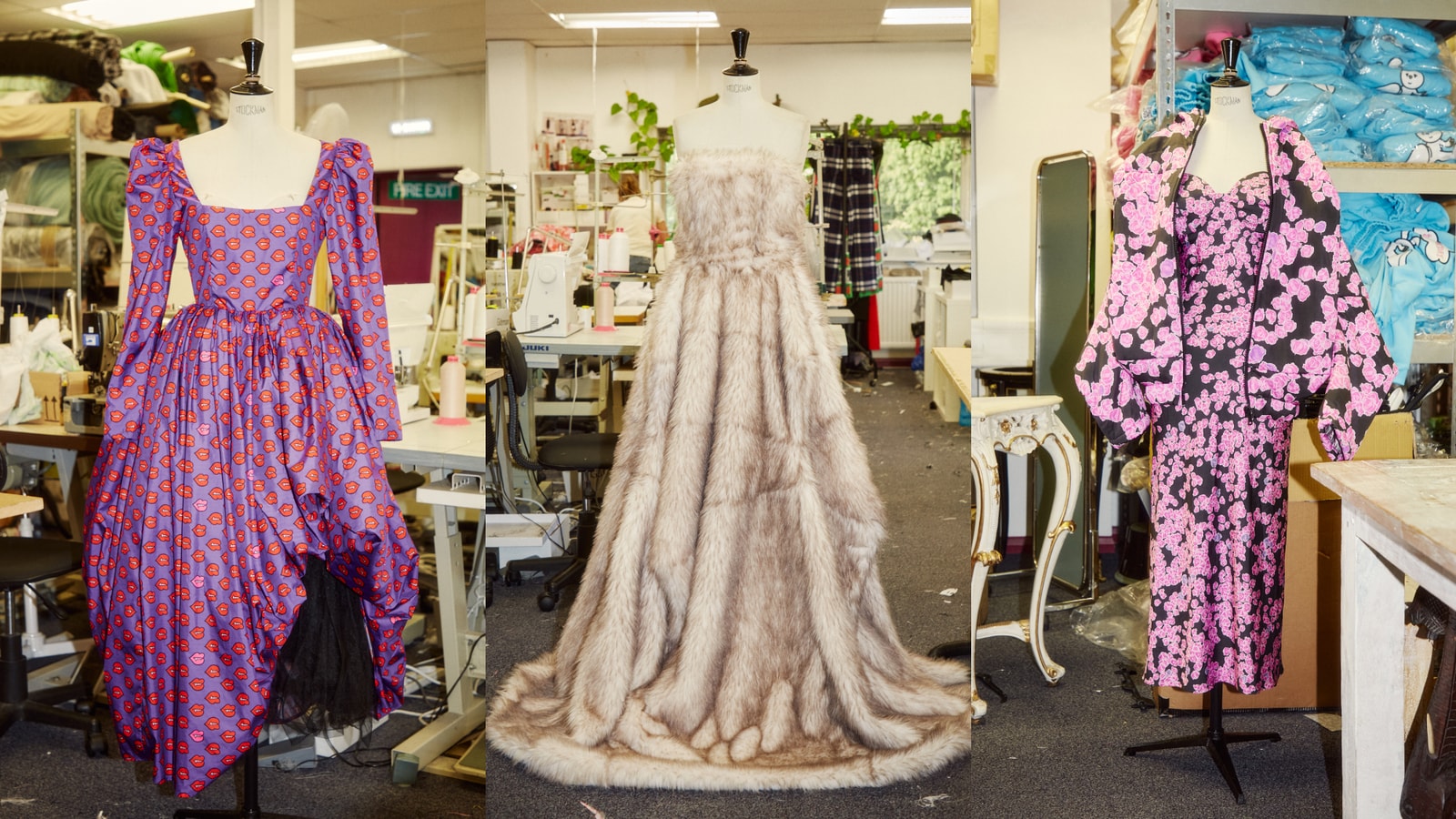 There's so much vulnerability in your work and there's so much personal experience attached to it. How would you say that your belief system and your creative practice kind of goes beyond the term 'fashion designer'?
I want to do more sometimes. It's not always about fashion, I think it's about lifestyle. You become a businesswoman and not just a designer. You have to run the company, it's a lot and you need more than 24 hours [to do it.] I like the idea of exploring something new. I was thinking one day I'll go into furniture and try to do some upcycling with chairs. But, even with the cafe that we're running, NATASHKINOltd, which is vegan and gluten free, [we've explored new things]. We [opened] during the pandemic because we weren't as productive on the fashion side but I still wanted to [interact] with people. I'm very active and I like to be challenged by doing something new and to be useful to the company.
What was your process like when creating your Spring/Summer 2023 collection and what did you learn throughout the design and creative process?
I started creating it in February actually, during the beginning of the war. On the 24th when it started, I was feeling so bad. For an entire month I was really not in the mood for anything at all. I was not being focused probably for the first time in my life. I didn't want to eat and my eyes would start watering. I was not concentrating at all because I was constantly reading the news and I was talking to everybody I knew from Ukraine. My parents were finally able to come back to London, but my grandmother was still there as well as my cousin, my aunt and my friends. I didn't understand how long it would last or even what was going on. Then I was like, "Okay, I need to concentrate and start doing the collection."
We started collecting things and sending them to Ukraine, getting involved in humanitarian aid. I was trying to be very busy and I think it actually cleared my mind knowing that I could be useful — that I could be of some use for other people instead of just being nervous and wasting time. I felt like I had to do something and actions helped me to concentrate. Working on the collection made me feel more stable and I found myself becoming stronger.Understanding that in any circumstance you have to do what you do and continue doing it because it just makes you feel better. Plus, it helps knowing you're doing better things for other people.
In between the collection, we were doing some drops and making sweatshirts featuring the city that I came from. I was also giving money to charities by baking. I have a small cafe in a shop called NATASHKINO and we were baking cookies and giving them away for free. We raised like thousands of pounds just for cookies (for example) so it was really good and I was feeling better. We sent some goods as well to give to the people who were doing an exchange. My friend asked if we could send some clothes and we gave the clothes that we have and they got these boxes delivered and she said, oh, this is designer's clothes. It's so cool. People will be so happy.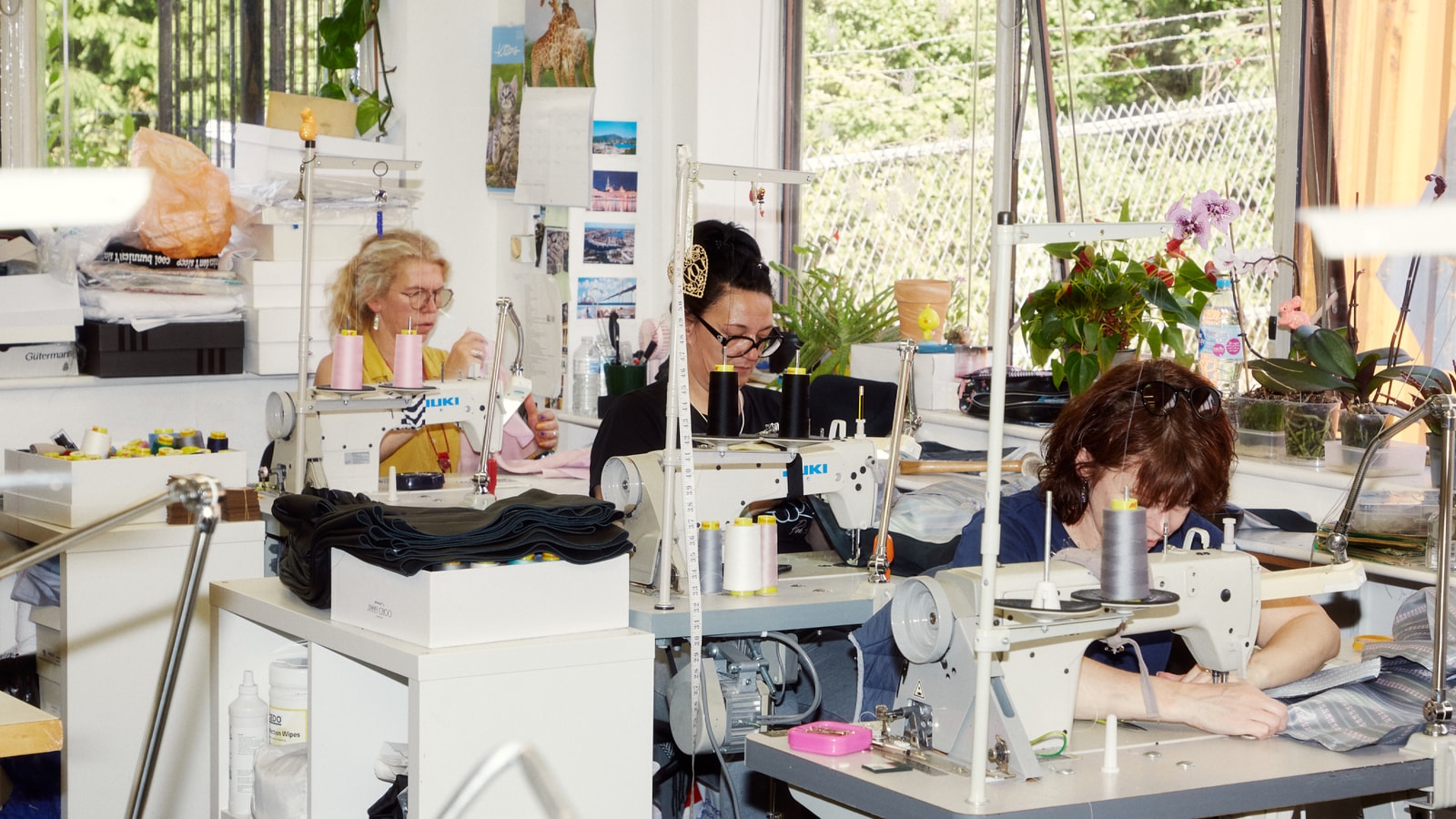 Why was this collection your most memorable to date and why was it so significant?
With everything that is happening with the war and the current situation in Ukraine, the last collection for me was the most emotional. I didn't want to annoy people because it's such a bad situation, but still I don't want it to lose awareness. People are tired of the war. They usually like to care for two, three months and then they don't want to speak about it anymore, but the situation remains the same. It doesn't get better. I thought I can't not say anything, so in my last collection that we showed in Paris [for Spring/Summer 2023] I showed pieces that exactly represent Ukraine, and the symbol that we have as the national symbol.
We did the show in a gymnasium which usually serves as the place where refugees come and where they're sent to different places. There were a lot of young models that we used, different kinds of nationalities, different kinds of people. I wanted to send messages to a young generation, mostly because the young generation moved. Old people, they don't wanna go, but young people they still wanna have a life and they move. A lot of them come to my shop because they know I'm Ukrainian. Four days a week, I meet new people and we would talk and I'm trying to connect them to my friends who maybe need people at work. Around eight people are now working for us now which is amazing.
I have so many ideas and they're like, so passionate about them and they're eager to work. They wanna do something. They lost everything there and need to start from the very beginning. But I didn't want this collection to be about bad feelings. I wanted it to be about hope and I even talked to the guy who was doing the music and I said, it just has to be about hope. It needs to show people that everything is going to be okay. We will stand and claim peace. Everything [we do] needs to express that we will win.