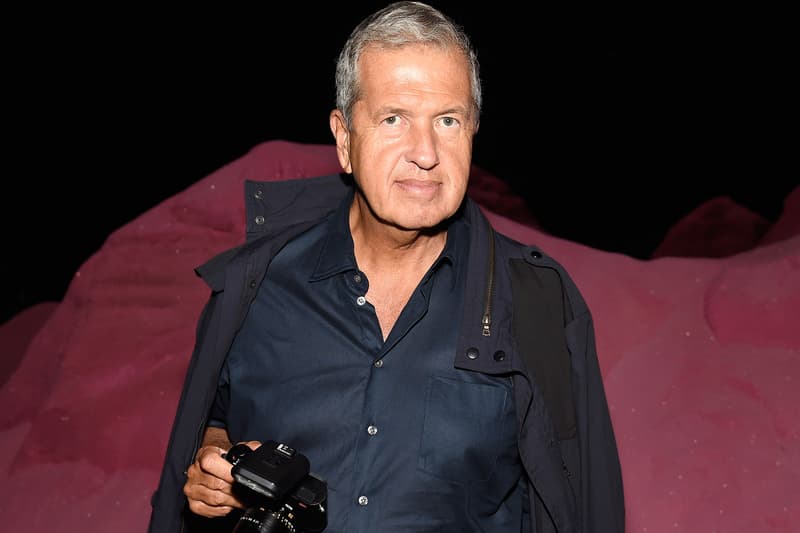 Fashion
Stuart Weitzman, Burberry and More Drop Mario Testino After Sexual Misconduct Claims
Cutting ties with the photographer.
Stuart Weitzman, Burberry and More Drop Mario Testino After Sexual Misconduct Claims
Cutting ties with the photographer.
After sexual misconduct allegations surfaced surrounding Mario Testino this week, the famous photographer has not only been dropped by Vogue and Condé Nast, brands including Burberry, Michael Kors and Stuart Weitzman have announced that they will not be working with Testino in the future.
The photographer is known for shooting luxury campaigns, and just shot Gigi Hadid and Kate Moss in a recent campaign for Stuart Weitzman. The brand's Chief Executive Officer spoke about the situation, saying, "We are deeply saddened by the allegations in today's article. We take these accusations very seriously and providing a safe and secure working environment where everyone feels respected is our foremost priority. As a result, we will not be working with Mario Testino for the foreseeable future."
Michael Kors has also made it clear that he won't be working with the photographer, as well as Burberry – who has not worked with Testino since its 2016 campaign – also issued a statement surrounding the case:
"We take allegations of this nature very seriously. Burberry is committed to providing a just, safe and fair working environment and we have a zero-tolerance policy against any form of harassment, abuse or discrimination. The safety, security and welfare of the people with whom we work is a priority for Burberry and we seek to ensure all our partners adhere to our principles and policies and comply with all applicable laws and regulations."
Read more about the sexual misconduct claims here, and keep checking back for the latest news.
Share this article