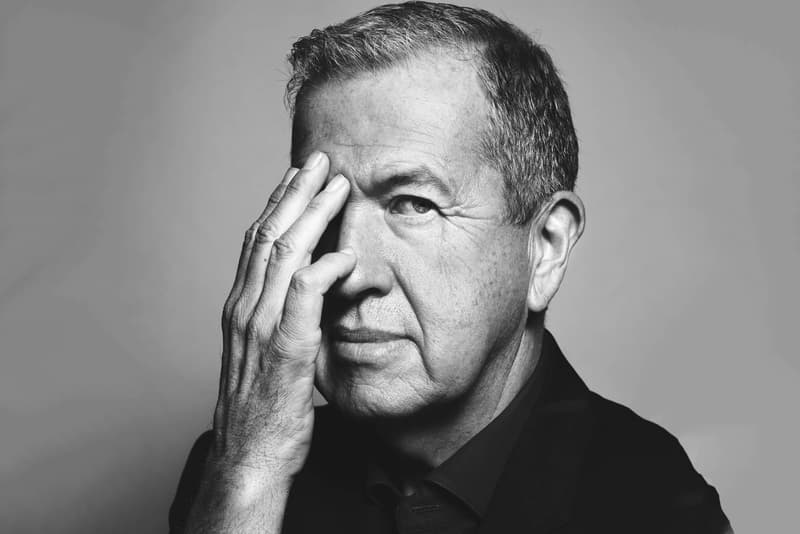 Fashion
Mario Testino and Bruce Weber Have Been Called out for Sexual Misconduct
Anna Wintour responds on behalf of Condé Nast.
Mario Testino and Bruce Weber Have Been Called out for Sexual Misconduct
Anna Wintour responds on behalf of Condé Nast.
The past few months  have caused a noticeable change in the fashion and entertainment industries, with movements like #MeToo and Time's Up standing up and raising awareness around the sexual misconduct, distribution of power and injustices in Hollywood. We've seen everyone from Harvey Weinstein to Terry Richardson facing the consequences, and now famous photographers Mario Testino and Bruce Weber are the latest to be accused of sexual misconduct.
Fifteen male models have had the courage to tell their stories regarding Weber, and 13 male assistants and models have come out and said that Testino subjected them to sexual advances. Both photographers have denied all claims through their lawyers, and since the allegations surfaced, Anna Wintour has taken action on behalf of Condé Nast. Her official statement reads:
"Abuse of power has gone on for too long in so many places—including in Washington, in Hollywood, in broadcasting, journalism, Silicon Valley, and last but not least, in fashion, where many young women and men have spoken up about manipulation and coercion on go-sees, on shoots, and in other working environments. I'm proud to say that Condé Nast is responding, here and internationally, with a new Code of Conduct, a set of guidelines for outside contributors which has emerged after bracingly honest discussions—with model advocates and agents, stylists, photographers, hair and makeup artists, set designers, and many of our own editors. The goal of these conversations has been to understand how we can create safe and positive environments for everyone we work with."
The new code of conduct includes policies including no alcohol allowed on any set or production, as well as no models below the age of 18 being allowed to be photographed unless appearing as themselves as part of a profile or feature content. The editor-in-chief also addressed the specific situation, saying, "Today, allegations have been made against Bruce Weber and Mario Testino, stories that have been hard to hear and heartbreaking to confront. Both are personal friends of mine who have made extraordinary contributions to Vogue and many other titles at Condé Nast over the years, and both have issued objections or denials to what has emerged. I believe strongly in the value of remorse and forgiveness, but I take the allegations very seriously, and we at Condé Nast have decided to put our working relationship with both photographers on hold for the foreseeable future."
Read more about the situation over at The New York Times.