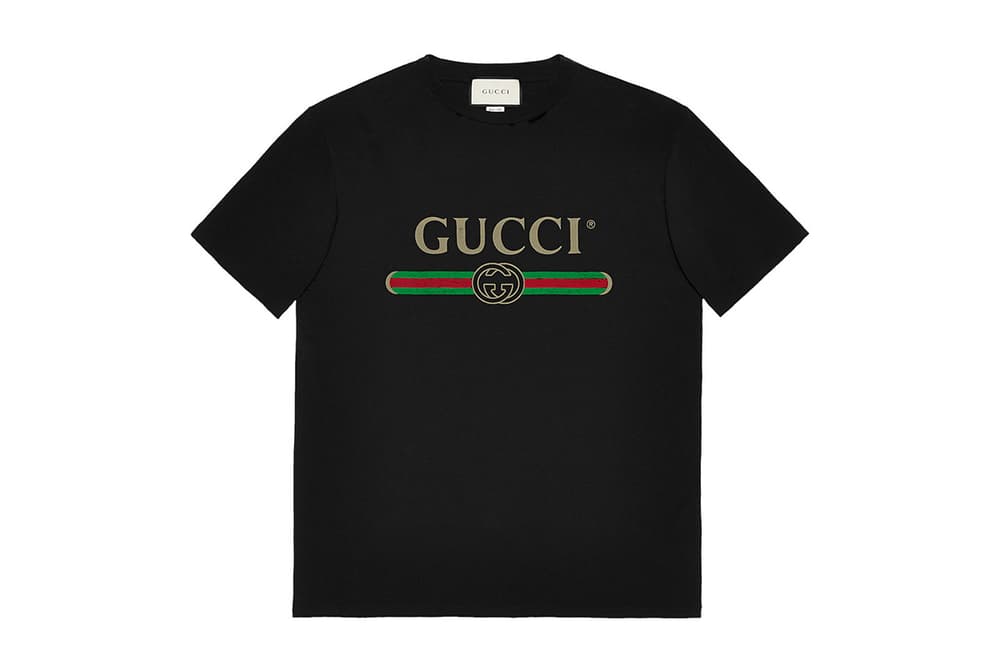 Gucci's Black Vintage Logo T-Shirt Is the Fashion Staple You Need
Streetsnap-ready.
Gucci dominated the fashion scene in 2017 with a massive selection of covetable designs, one of which was its vintage logo T-shirt. Having sold out and restocked plenty of times, the simple white shirt is undoubtedly one of the hottest fashion items at the moment. For those who're looking to add another piece to your Gucci collection, look no further than the vintage logo tee in black.
Made with cotton jersey, this crewneck style is emblazoned with the Italian brand's house logo on the front, which comes in red, green and gold tones. Just like the white iteration, you'll find a floral embroidery near the collar at the back of the shirt.
For $590 USD, you can now pick up this Fashion Week-ready top at Farfetch. To see more from Gucci, check out its latest fanny pack in cherry red.
Share this article