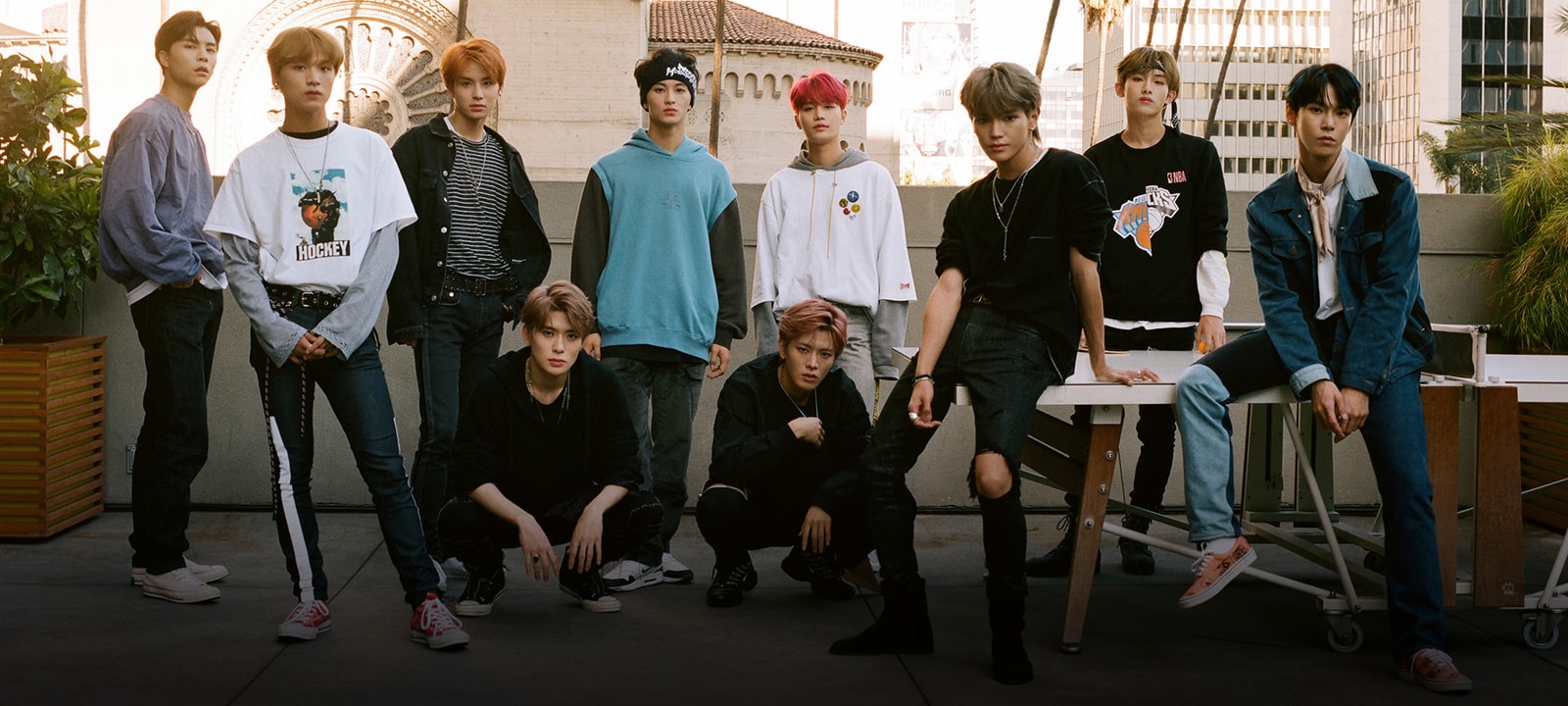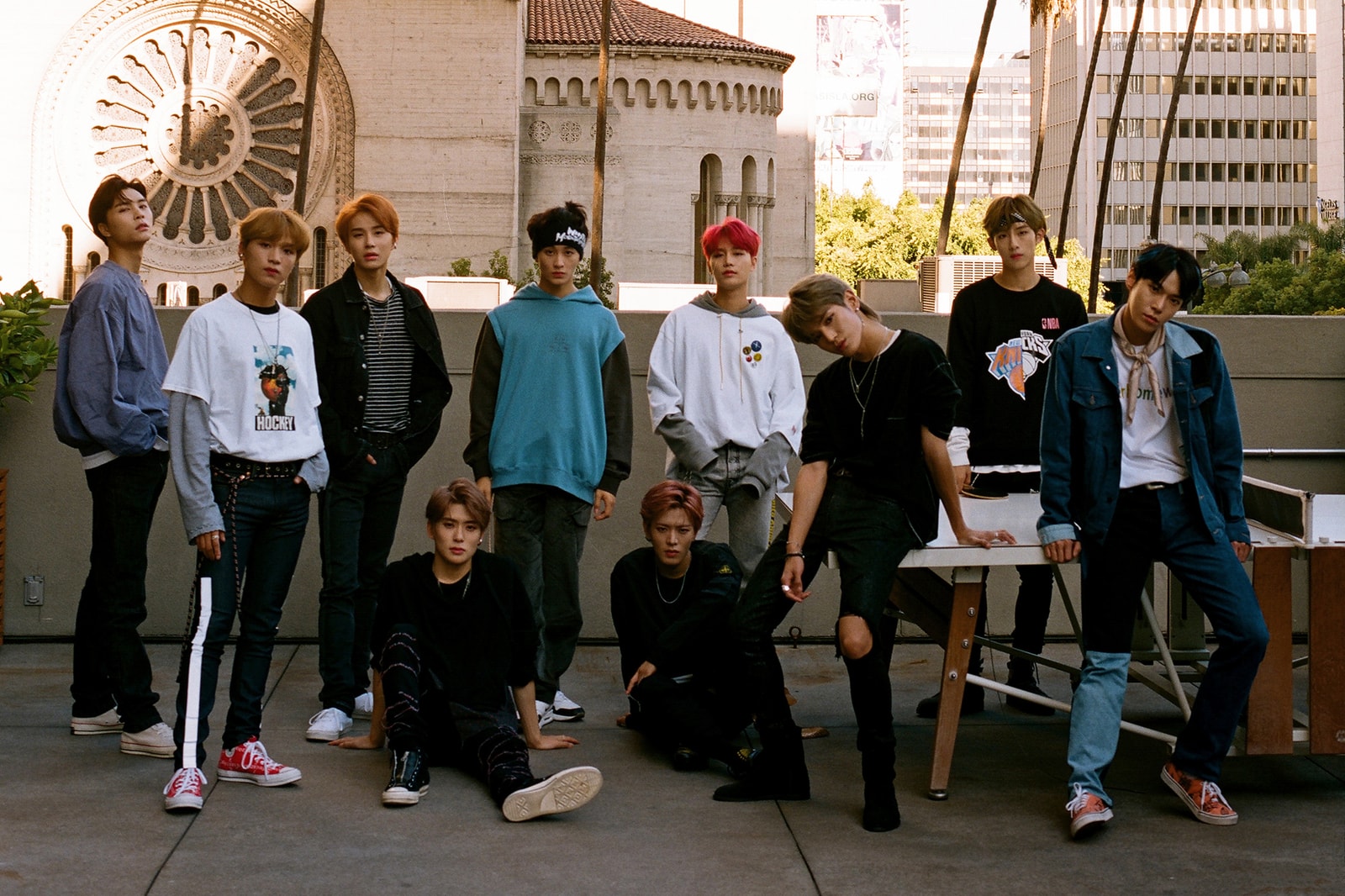 NCT 127's New Album 'Regular-Irregular' Is a Coming-Of-Age Story
On their new album, breaking into the U.S. and individuality.
Taeil, Johnny, Taeyong, Yuta, Doyoung, Jaehyun, Winwin, Jungwoo, Mark, and Haechan.
The 10 members comprising the K-pop group NCT 127, are back with a new album, Regular-Irregular. Formed on the basis that Hallyu or the Korean wave should be "localized" experiences, NCT contains not one but multiple subunits to be based around the world. NCT 127, and the second sub-unit to be born, made its debut in 2016.
Though based in Seoul, NCT 127 also looked to the North America, debuting earlier in the year. Apple Music named them its next "Up Next" artist and last week, the group debuted an English track, "Regular," on Jimmy Kimmel. With sounds that combine the pop, R&B, hip-hop and Latin trap we've come to know, one also senses that Regular-Irregular would equivocate to the group's coming-of-age story, one born into a mold but grew into something that could only be wholly described their own.
Read our interview below. NCT 127 spoke on their new album and show us that a group they may be, but individuality is a 10-fold word.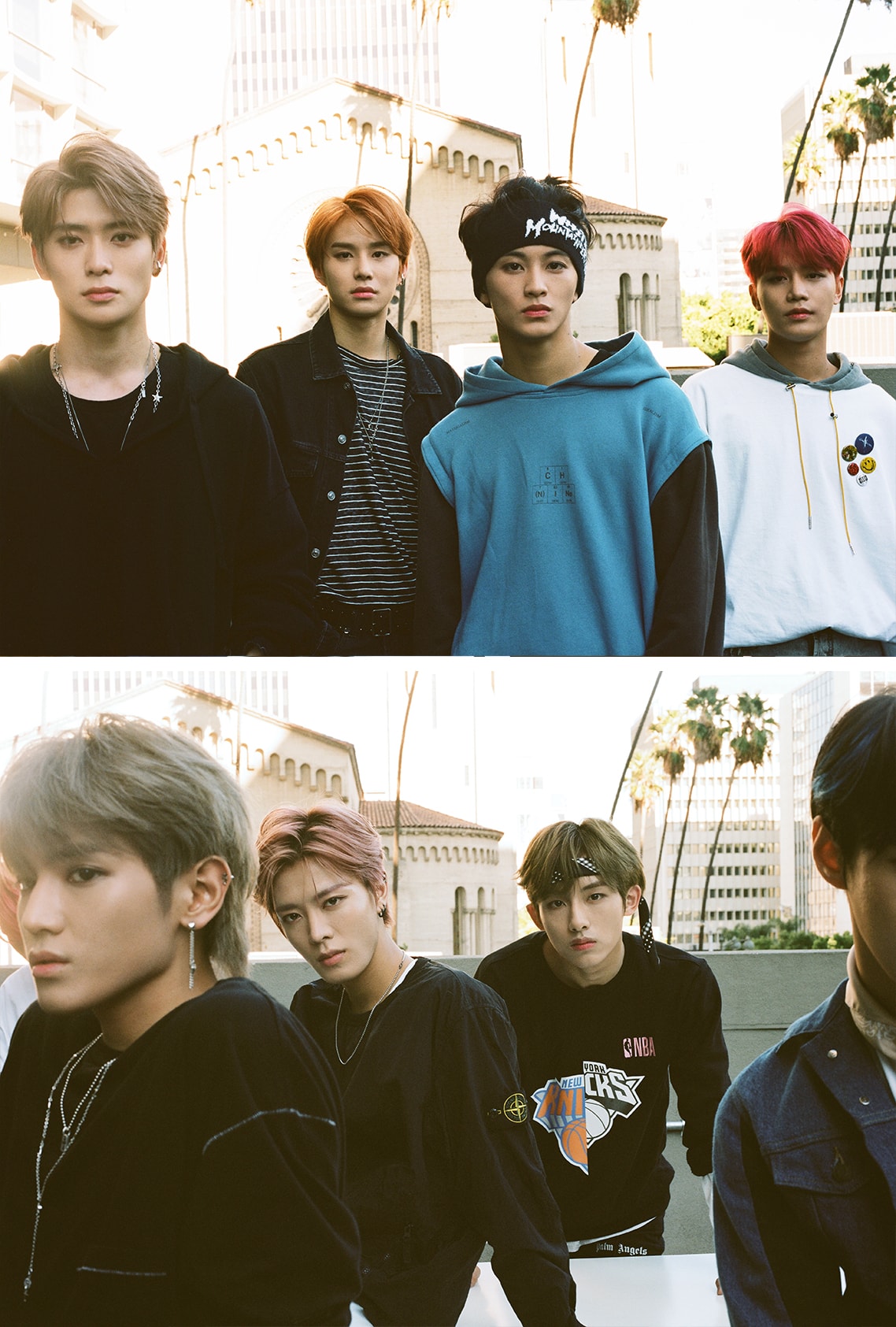 WHAT DOES NCT 127 HOPE TO SHOW THE U.S. ABOUT KOREAN MUSIC?
DOYOUNG:
I want to showcase our performance and sound. Our music style can be described through its endless possibilities – we are always trying out new genres. And with all those genres of music, we will always pair the music with performances. I want the world to see that NCT 127 is a group that can pull off almost any type of music or performance.
MARK:
I wish to bring the type of music that wouldn't only just be accepted as Korean music. I wish to spread our style and have a lot of people recognize us for our color and specialties.
JOHNNY:
The type of music where you just don't want to listen to, but also see. A performance style of music is what we want to show.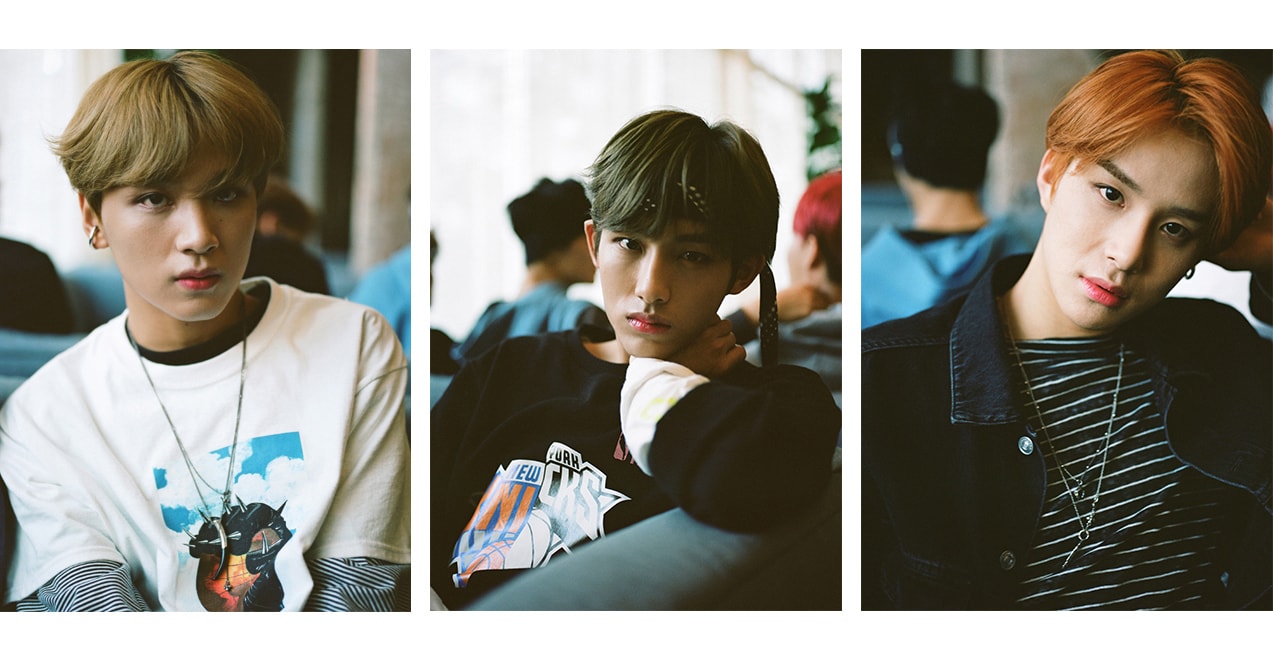 HOW WOULD YOU DESCRIBE YOUR STYLES?
JAEHYUN:
I like wearing a lot of different styles. Sometimes I like the sporty look – throwing on a pair of track pants or sweats with a hoodie or I like to dress casual-cool, pairing a jacket with slacks.
JOHNNY:
I like wearing a wide variety of styles. I'd get stressed if I had to wear the same thing all the time. I'm always ready to try out new things!
MARK:
I like being comfortable. I'm not too picky when it comes to clothes. Shopping mostly depends on the weather and my mood. I like wearing a lot of color. One of my favorite brands right now is NBA, which is also a brand we currently endorse. I think the style suits me pretty well.
JUNGWOO:
I like wearing clothes that look pretty ordinary, but still well-styled – like I tried but I didn't!
TAEIL:
I usually just dress comfortably and still look fashionable. My favorite brand right now would be NBA!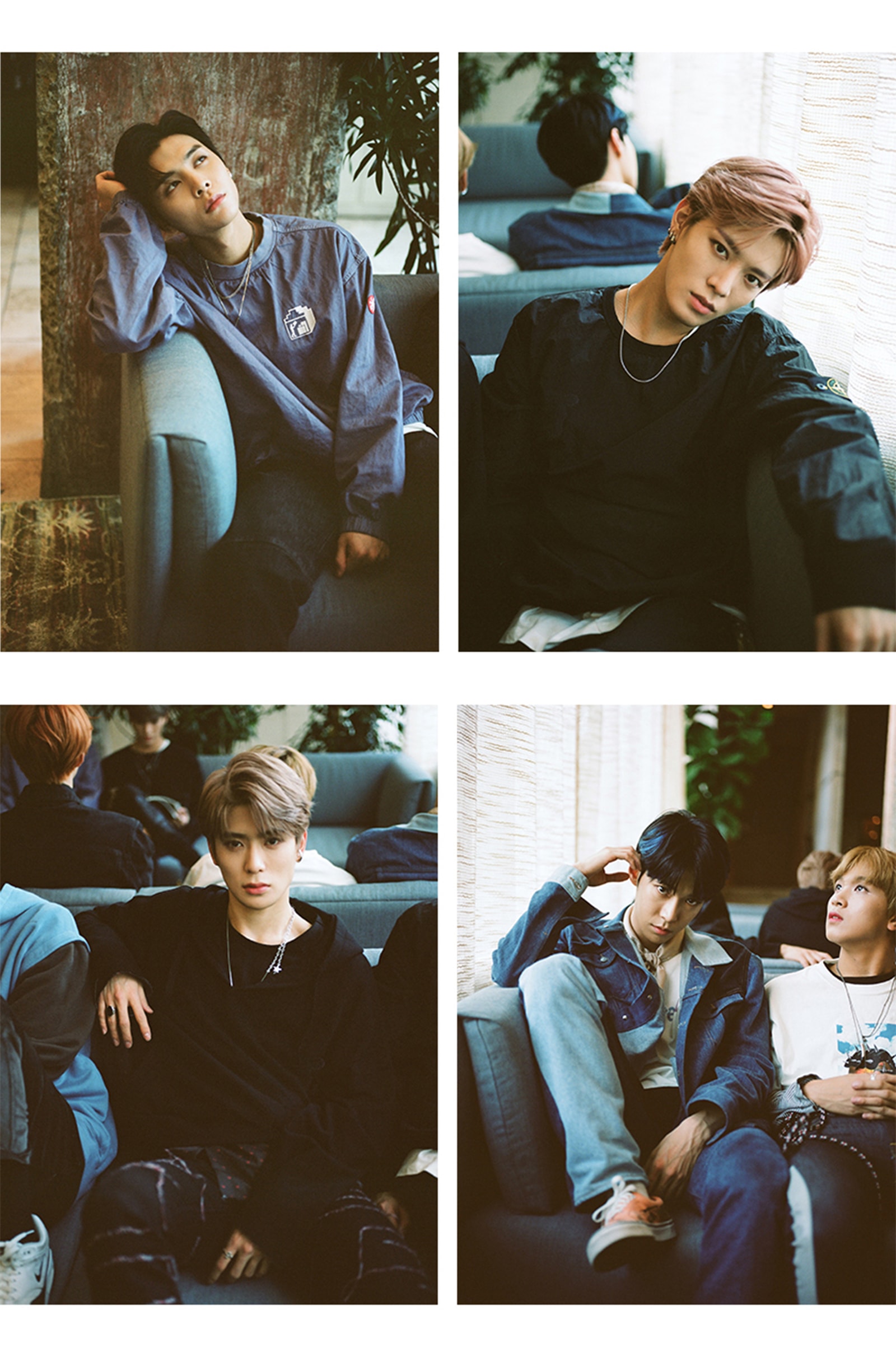 HAECHAN:
I usually keep it simple, but because I'm more on the slim side, I wear a lot of skinny jeans. My favorite brand is NBA as well – the clothes are really comfortable to wear when we practice.
YUTA:
I love wearing black. So I usually wear all black everything!
DOYOUNG:
I like to keep it simple and clean-cut. One of my favorite brands is Valentino.
WINWIN:
I like things looking clean. I mostly wear black and white. My favorite brand right now is Givenchy!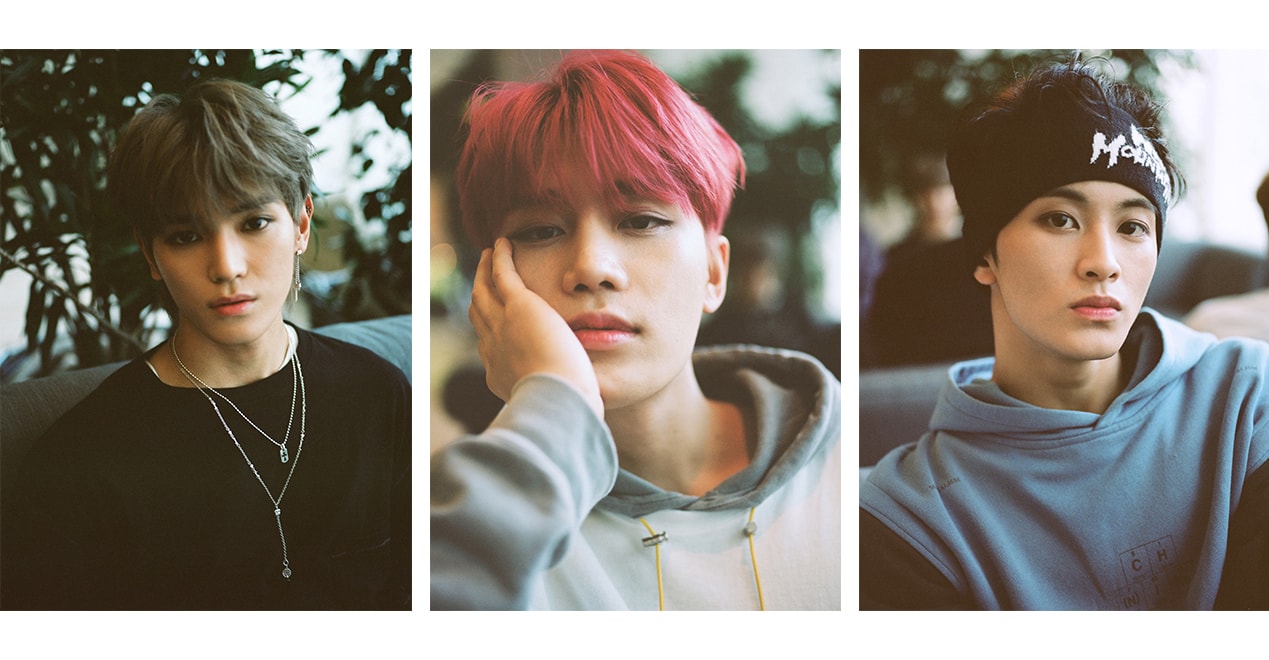 WHAT ARTISTS DO YOU LOOK UP TO IN THE U.S.?
JOHNNY:
We all have different artists that we like and get inspired by. We constantly show each other new artists we discover but one person we all agree on is DJ Khaled! We actually got to video chat with him not too long ago. We were so star-struck and basically talk about him in almost every single interview we've done!
JAEHYUN:
Definitely Bruno Mars and Usher! Their vocals are killer.
TAEYONG:
I really like Kendrick Lamar and Kanye West. I love how they have such distinct styles.
WHAT IS YOUR CURRENT STATE OF MIND AFTER RELEASING REGULAR-IRREGULAR?
ALL:
We're so excited about the drop of our first full-length album Regular-Irregular! We're particularly excited about what our fans will think of the album. We worked super hard on this one and we hope to be back in America soon to perform for you all again!