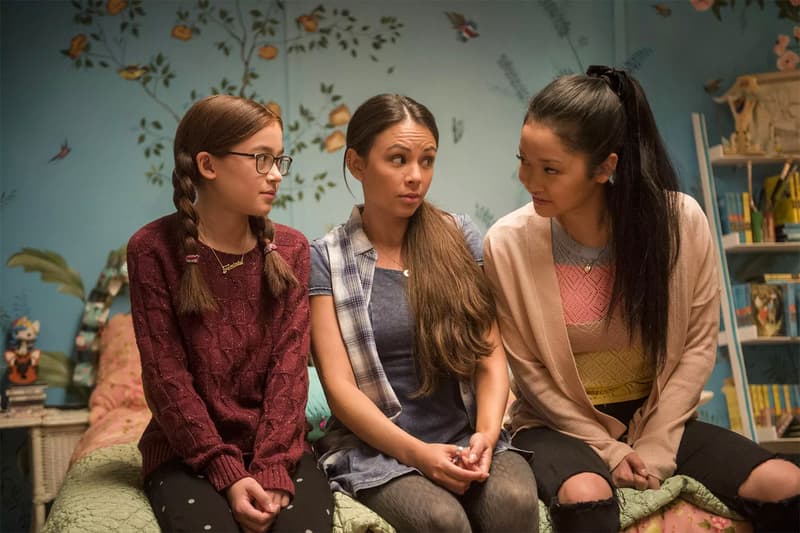 Film & TV
5 Movies to Watch on Netflix If You Liked 'To All the Boys I've Loved Before'
Add these titles to your weekend movie marathon.
5 Movies to Watch on Netflix If You Liked 'To All the Boys I've Loved Before'
Add these titles to your weekend movie marathon.
Even if you haven't watched the movie yourself, chances are that you've heard about To All the Boys I've Loved Before through a friend of yours who couldn't stop raving about the Netflix original. The Internet is smitten with the protagonists of the romantic comedy (played by Lana Condor and breakout star Noah Centineo), with many finding the movie a refreshing take on teen love.
Whether you're staying in for some "me time" or planning a movie marathon with your girlfriends this weekend, we have compiled a list of films that are similar to the widely popular movie. From the obvious to the more obscure alternatives, continue reading for five equally enjoyable titles that are available on Netflix for your viewing pleasure.
Sierra Burgess Is a Loser
Starring Shannon Purser (who plays Barb in Stranger Things), the teen comedy centers around Purser's character Sierra Burgess, an unpopular yet knowledgeable and charming schoolgirl who gets pranked by cheerleader Veronica (Kristine Froseth). When approached by football player Jamey (Noah Centineo) from another school, Veronica decides to give him Sierra's number instead of her own in order to embarrass her schoolmate. As they begin to text each other by mistake, whether knowingly or not, Sierra realizes that she's falling for Jamey, and even makes a deal with Veronica to get her to help win the heart of her crush.
Candy Jar
A tale of enemies-turned-lovers, Candy Jar follows Lona Skinner (Sami Gayle) and her debate club nemesis Bennett Russell (Jacob Latimore) who're both striving to enter their dream school, Harvard and Yale. Despite their initial differences and the passive-aggressive fight between their mothers, the rivals eventually agree to work together for the state tournament and find out that they actually have more in common than they imagine. Through arguments and rebuttals, the duo develops a special bond that goes beyond being teammates.
Alex Strangelove
Longtime friends Alex Truelove (Daniel Doheny) and Claire (Madeline Weinstein), who become a couple after discovering that Claire's mother is having tests for cancer, plan on booking a hotel room. Before Alex loses his virginity to his girlfriend, however, he encounters an openly gay teenager named Elliot (Antonio Marziale) who leads him to explore his own sexual orientation.
In an interview with Queerty, director Craig Jonhson shares that the comedy-drama is "a largely autobiographical story" for him and reflects his coming out story. "I thought, if you took this kind of rollercoaster of sexual confusion that I was on and jammed it into this kid's senior year of high school, I thought it could make for a kind of fun, poignant movie."
The F Word (What If?)
At a house party, medical dropout Wallace (Daniel Radcliffe) meets animator Chantry (Zoe Kazan), who has been in a relationship with her long-term boyfriend. Chantry gives Wallace her phone number nonetheless, and while he refrains from calling her, the two eventually run into each other and their friendship grows. Now the question is, will their relationship be defined and restricted by that F word?
Easy A
This one is a throwback. Starring a young Emma Stone as the 17-year-old Olive Penderghast, Easy A sees its protagonist lying to her best friend about what she does over the weekend — instead of telling her friend that she has stayed home alone, Olive claims that she has lost her virginity to a college guy. Words spread quickly when someone overhears the conversation, and suddenly Olive becomes the center of attention at school. The movie follows Olive as she embraces her newfound notoriety and uses it to help others, but she must ultimately let others know the truth.
---
Share this article