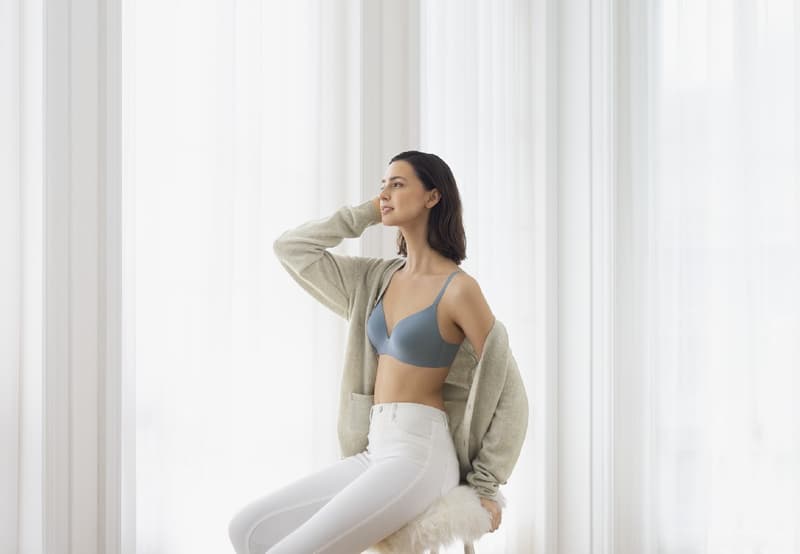 Fashion
I've Found the Perfect "T-Shirt Bra" and It Costs Less Than $20 USD
Find out where to buy this week's essential "Editor's Pick."
I've Found the Perfect "T-Shirt Bra" and It Costs Less Than $20 USD
Find out where to buy this week's essential "Editor's Pick."
We've all experienced this – we put together the perfect outfit, only to find that the ghastly outline of a bra screams loudly through the T-shirt we've just put on. This is usually caused by a bra's poor construction or perhaps it's just reached the end of its lifespan. Unfortunately for me, once I find a good bra, it takes ages for me to replace it. Even the best of their varieties eventually decrease in quality due to daily wear and all those occasions you've nonchalantly thrown them into the washing machine time and time again. The most common mishap is that thicker, cotton bras tend to fold and bend at the cups over time – a rather annoying case of deformity that is irreversible and more importantly, clearly visible through T-shirts. Undoubtedly, you can relate but worry not, I've found the solution.
I'll be the first to admit that Uniqlo is definitely not the first place that I would go to shop for intimates but alas, the Japanese retailer has offered the most promising everyday bra option that I've stumbled across thus far. Trust me, ladies: their T-shirt bras are a thing and they're here to save you. Read on to find out why this week's Editor's Pick is relevant for every woman.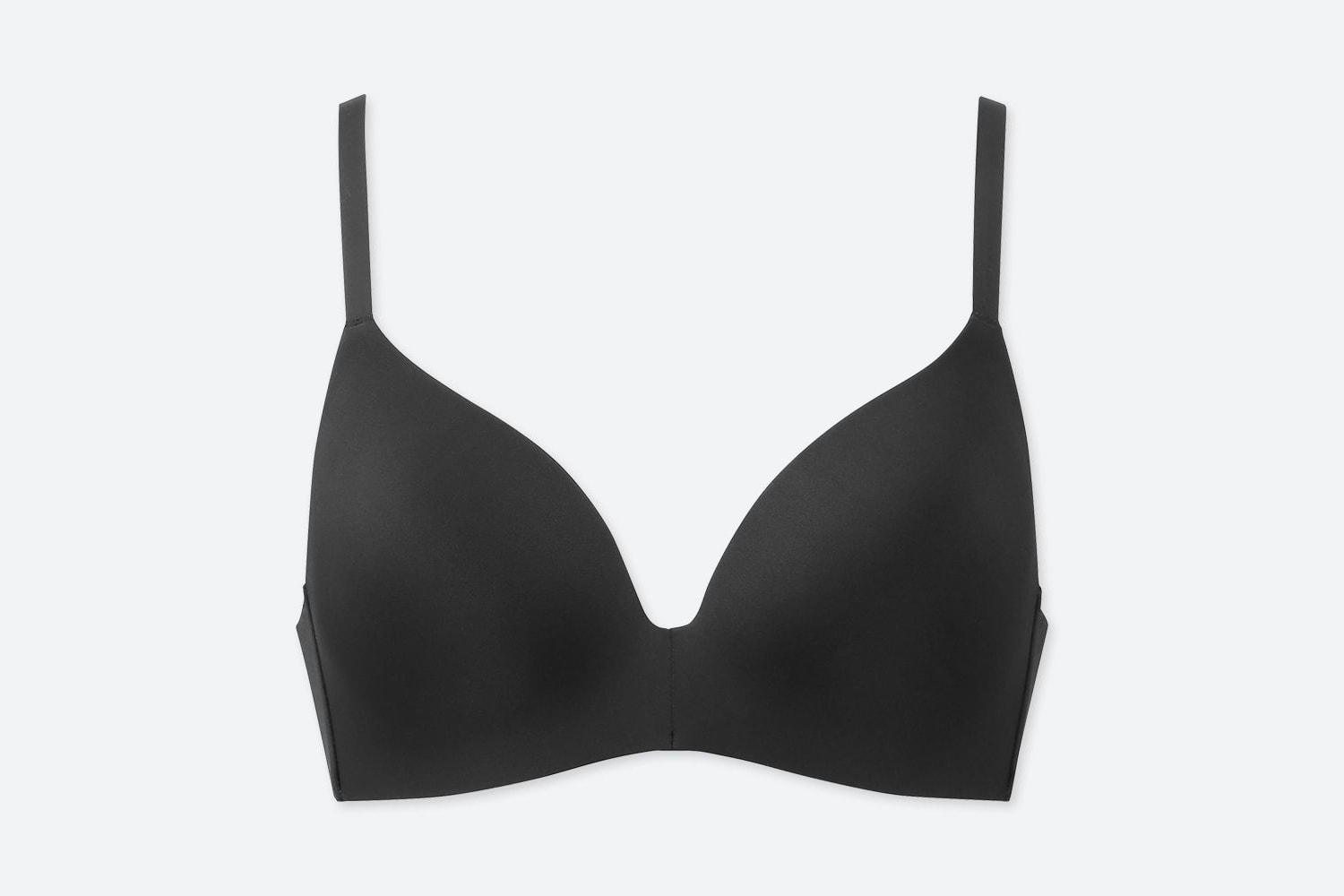 WHAT IS IT: Uniqlo Wireless Bra (Beauty Light)
WHY IT'S WORTH THE HYPE: Okay, let's start off with saying that this bra is unbelievably comfortable. Thanks to its wireless design, there are literally no sharp edges anywhere. Another notable – and arguably, most important – result of this wireless design is that it creates a virtually seamless silhouette. This composition is the main reason why the brassiere's outline will essentially remain invisible even when wearing the thinnest of T-shirts. Other comfort-enhancing features include stretchable straps, soft-touch molded cups and a composition of ultra-fine microfibers for a truly incomparable level of softness.
The only thing that I found slightly irksome about buying these bras is that they don't follow standard sizing. Instead, they opt for a more streamlined system composed of different variations of Small, Medium and Large that quickly digresses into a guessing game. Even so, they are available in an array of different colors that range from staples such as black and white, to more adventurous options such as pink and purple. You can bet that I'll be stocking up on these for every mood of the week.
WHERE YOU CAN FIND IT: You can find these seamless wonders at all Uniqlo stores and uniqlo.com, retailing at $19.90 USD.