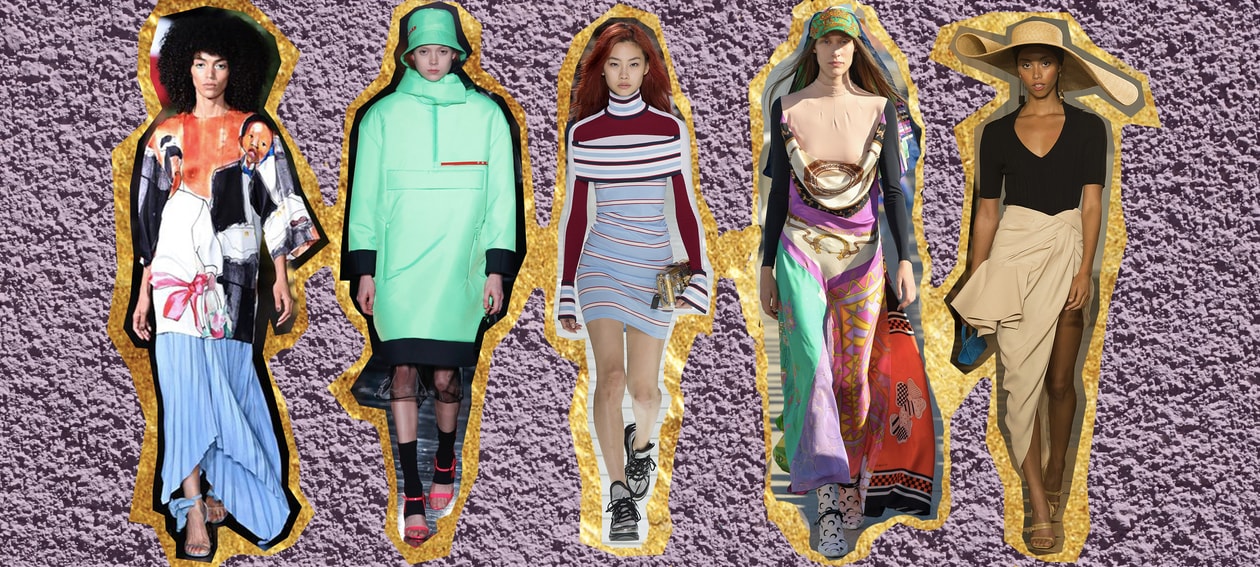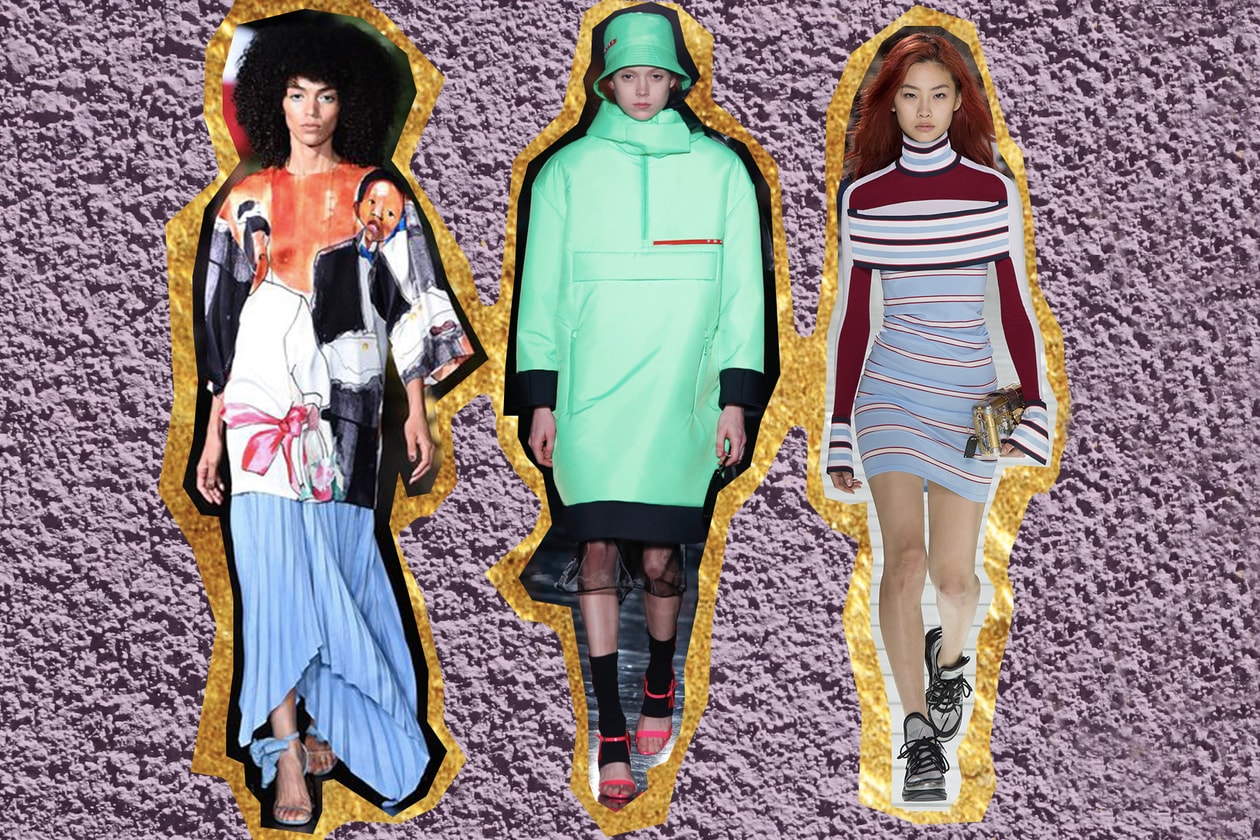 THE HYPEBAE BEST: 2018 FASHION
Brands, trends and everything in-between.
2018 has been quite the tumultuous year in fashion. From drastic changes like Phoebe Philo exiting Celine and being replaced by former Saint Laurent creative director Hedi Slimane, to Virgil Abloh showing his first collection for Louis Vuitton. It's safe to say that this year has also brought some of the most striking trends, ranging from the resurrection of '90s fashion like Buffalo London sneakers and vintage Fendi, Dior, Louis Vuitton and more. In addition, 2018 has also brought out a range of new creatives, like French designer Marine Serre and 2018 CFDA/Vogue Fashion Fund Award winner Pyer Moss.
We've rounded up this year's most captivating moments in fashion, highlighting our favourite trend piece, designers and brands. Keep reading below, and look back at this year in fashion.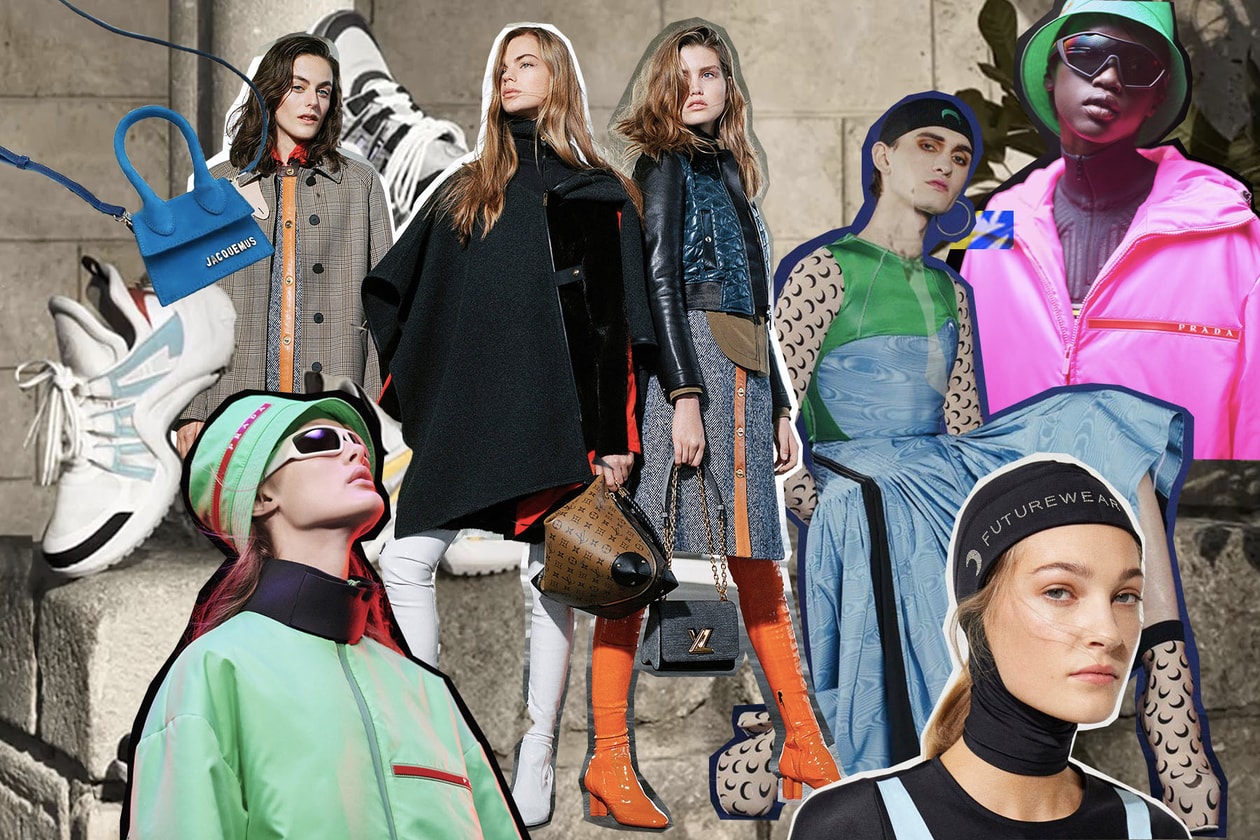 BRANDS
Our editors voted on our favourite brands this year, and while there were many honourable mentions, we narrowed it down to our top five contenders. Simon Porte Jacquemus created a lot of buzz this year through his trendy pieces like the tiny bag, which was worn by everyone from Kendall Jenner to Kim Kardashian. He also created the huge "La Bomba" straw hat, which was seen on influencers all over the world. His unique, French Riviera-inspired aesthetic has made him one of the biggest designers to watch in 2019.
Prada saw a huge comeback this year, with the resurrection of its Linea Rossa line which hit the runways for the Fall/Winter 2018 season. The brand managed to bring back its iconic nylon pieces, and all of a sudden Prada was back on top. With Miuccia Prada at the reign, we're sure that 2019 will have a lot more in store for the luxury label.
Nicholas Ghesquiere brought Louis VuittonLouis Vuitton to a new level this year, from collaborating with fashion legend Grace Coddington to revealing the futuristic Archlight sneaker. Of course, it's iconic monogram print has also been seen all over the internet and in streetsnaps all over the world, and we don't expect that to change anytime soon.
It wouldn't be a 2018 roundup without highlighting this year's CFDA/Vogue Fashion Fund Award, Pyer Moss. Designer Kerby Jean-Raymond has been praised for his celebration of black culture in his collections, most recently on the runway at New York Fashion Week. Awarded a $400,000 USD prize, we already know that this is just the beginning for the brand.
Last but not least is our editors' favourite brand of the year, Marine Serre. The French designer was awarded the LVMH Prize in 2017, and has since showcased two runway collections and has already been named one of the best designers to watch this year. With her futuristic and sporty aesthetic, Serre already has clients within fashion's elite, including Kendall Jenner and Bella Hadid Bella Hadid. Make sure you know the name Marine Serre, because she'll be the talk of the town in 2019.
DESIGNERS
When it comes to the best designers this year, we've decided that Martine Rose Martine Rose, Marine Serre and Miuccia Prada all belong at the top.
British designer Martine Rose has been a breath of fresh air in the industry, creating exciting shows and unisex collections that are must-haves for any streetwear lover. Just weeks ago, the designer also revealed her exclusive collaboration with sportswear giant Nike, which featured a new take on the label's retro Air Monarch sneaker.
Joining Martine Rose is of course Miuccia Prada. It goes without saying that the Prada designer and creative director is a force in fashion, and has been for many years now. This year in particular, Miuccia managed to bring Prada back into the spotlight with her flawless designs and exquisite presentations, and we're all dying to wear the luxury label all throughout next year as well.
Once again, Marine Serre is on the list. The designer has been praised for her usage of sustainable materials as well as her unique design process which involves gathering materials already out there and creating a collection from it, rather than from scratch. At only 27 years old, she's expected to become one of the biggest names in fashion.
TRENDS
2018 might have been one of the biggest years when it comes to trends. This year we saw the chunky sneaker trend continue to grow and flourish, as well as the ever-so-present PVC trend which brands like Prada, Celine and more all jumped on quickly. We've compiled our three favourite trends of the year, starting with the resurrection of the Galliano-era Dior Dior Saddle Bag.
The Dior Saddle Bag saw a big return in 2018, and was featured in collections by both Maria Grazia Chiuri as well as Kim Jones Kim Jones. The unique silhouette of the purse has made it an iconic piece in fashion history, and by bringing it back this year the fashion house is paying homage to its predecessors. If you've managed to go on Instagram without seeing the Dior monogram this year, you've been living under a rock. The monogram Dior saddle bag is by far this year's best and biggest trends according to our editors.
Another bag which caused a lot of buzz is Jacquemus' tiny bag which was debuted on the Spring/Summer 2018 runway. The miniature purse caused a lot of confusion surrounding its practicality, but the bag quickly began showing up on the arms of fashion's biggest names. The small purses became so noticed that other brands also began creating miniature bags, and Jacquemus debuted a new range of mini's at his Spring/Summer 2019 show.
Last but not least, 2018 saw Danielle Cathari's elevated take on the classic adidas tracksuit. With Kendall Jenner as a brand ambassador, the edgy designs quickly spread on social media, with streetwear influencers and personalities all rocking the sporty pieces with pride. Arriving in a range of colours, the mixing and matching aspect made us love this trend, which combined '90s influences with modern streetwear aspects.