Fashion
Essentials: Alexandra Hackett AKA Mini Swoosh, London-Based Designer
The Nike enthusiast gives us a look at her daily must-haves.
Essentials: Alexandra Hackett AKA Mini Swoosh, London-Based Designer
The Nike enthusiast gives us a look at her daily must-haves.
You may be familiar with the name Mini Swoosh, or the IRL person behind it, Alexandra Hackett. The Australian-born, London-based designer has racked up nearly 80k followers on Instagram where she showcases her penchant for Nike products and her personal style, as well as the unique pieces she's created from repurposed Nike garments and accessories. Hackett was also selected as one of Nike's Vote Forward participants during last year's Air Max Month, alongside eventual winner Sean Wotherspoon.
HYPEBEAST caught up with Hackett whilst she was in Shanghai for a Nike Air Max Day media event to take a peek into her bag of essentials. In true Mini Swoosh style, the selection includes a jacket created from a reworked Nike duffel bag, a lush pouch bag made from parts of Air Presto sneakers and a card holder that's been moulded from parts of an Air Max Plus. Alongside these original pieces is more Swoosh merch like a notebook and a novelty USB flash drive but our standout favorite has to be that vibrant, pink PVC tote bag. Peep all of Hackett's Essentials above and catch a glimpse of her distinctive sense of style in the Streetsnaps below.
1 of 7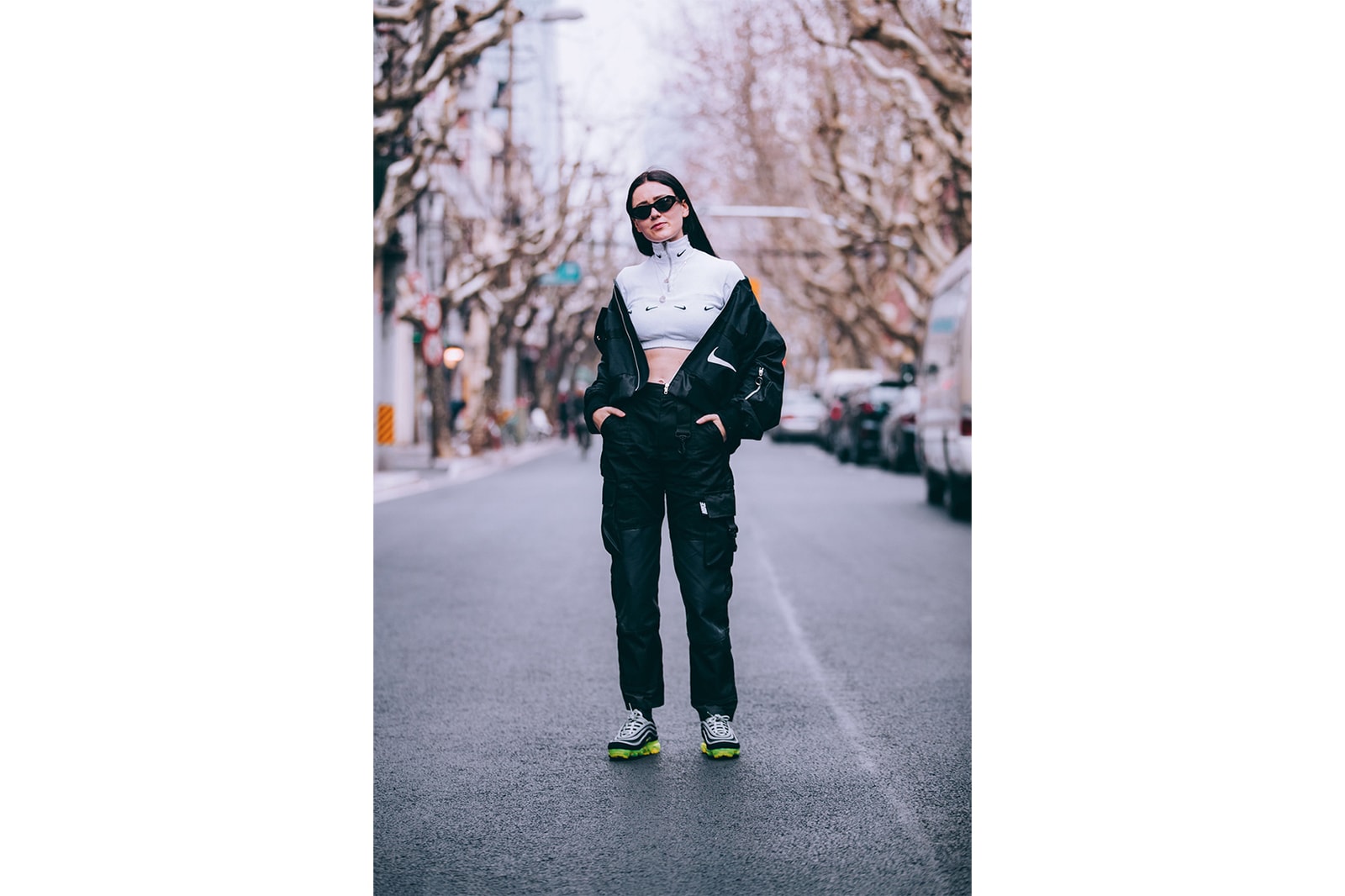 2 of 7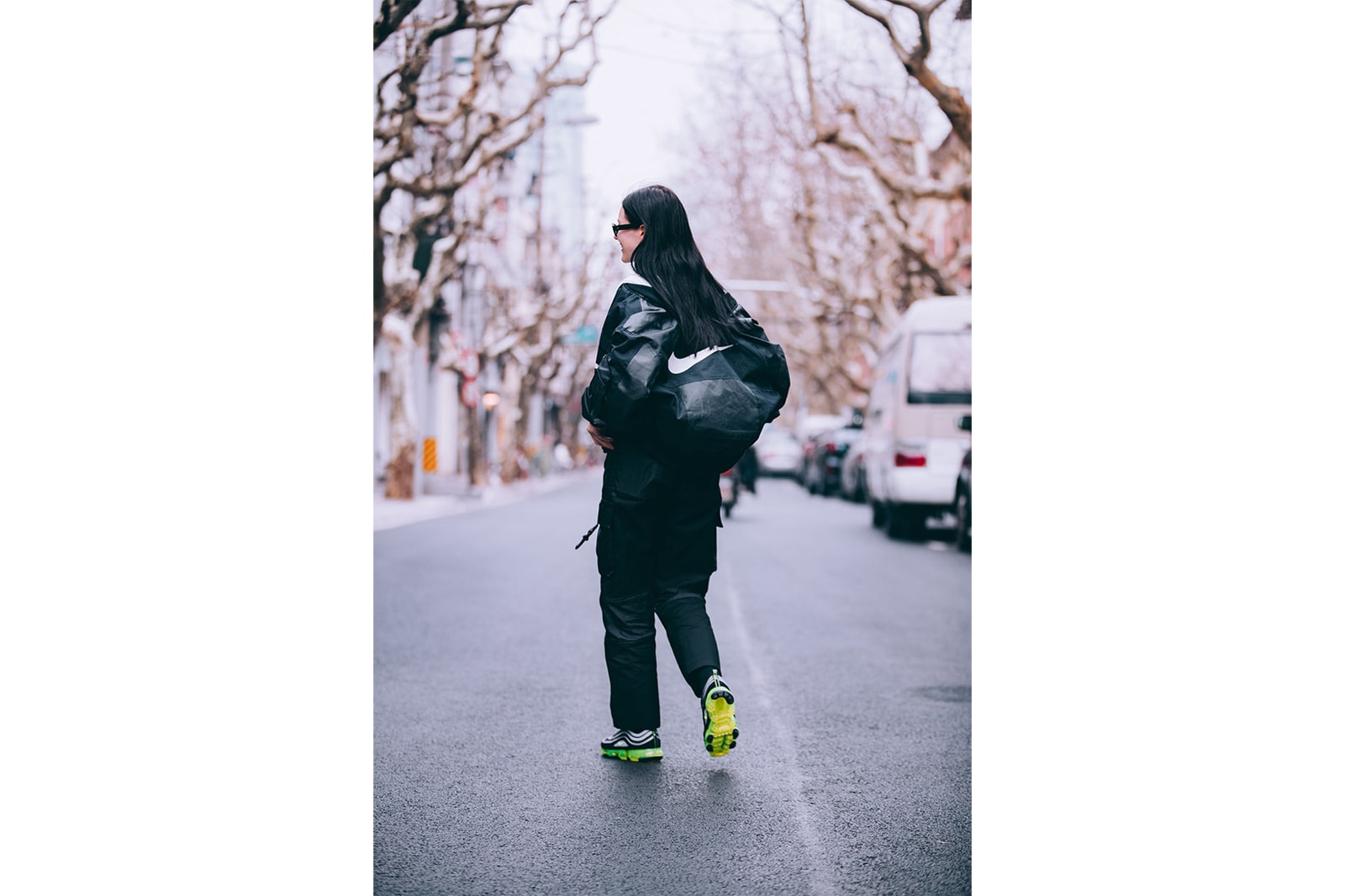 3 of 7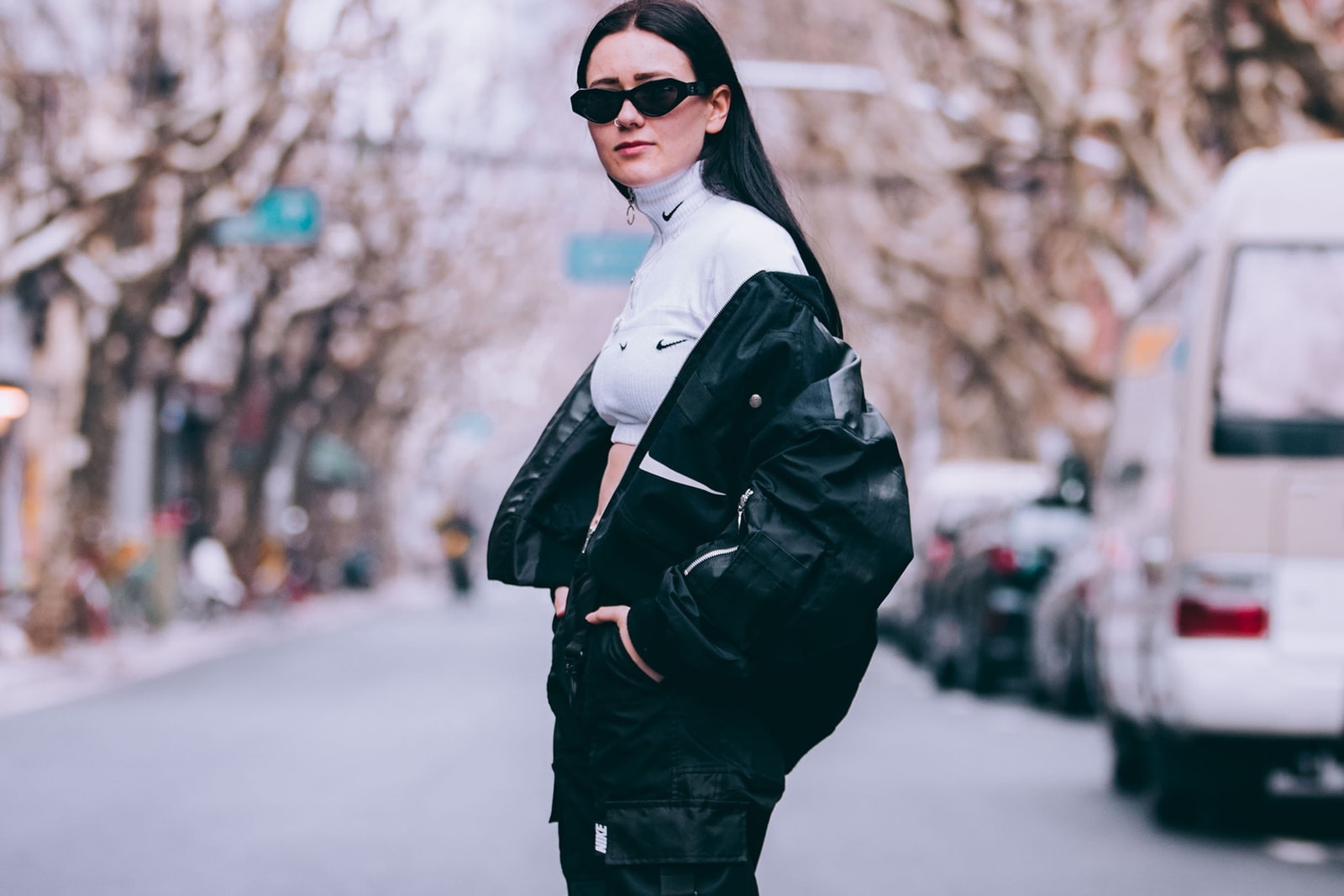 4 of 7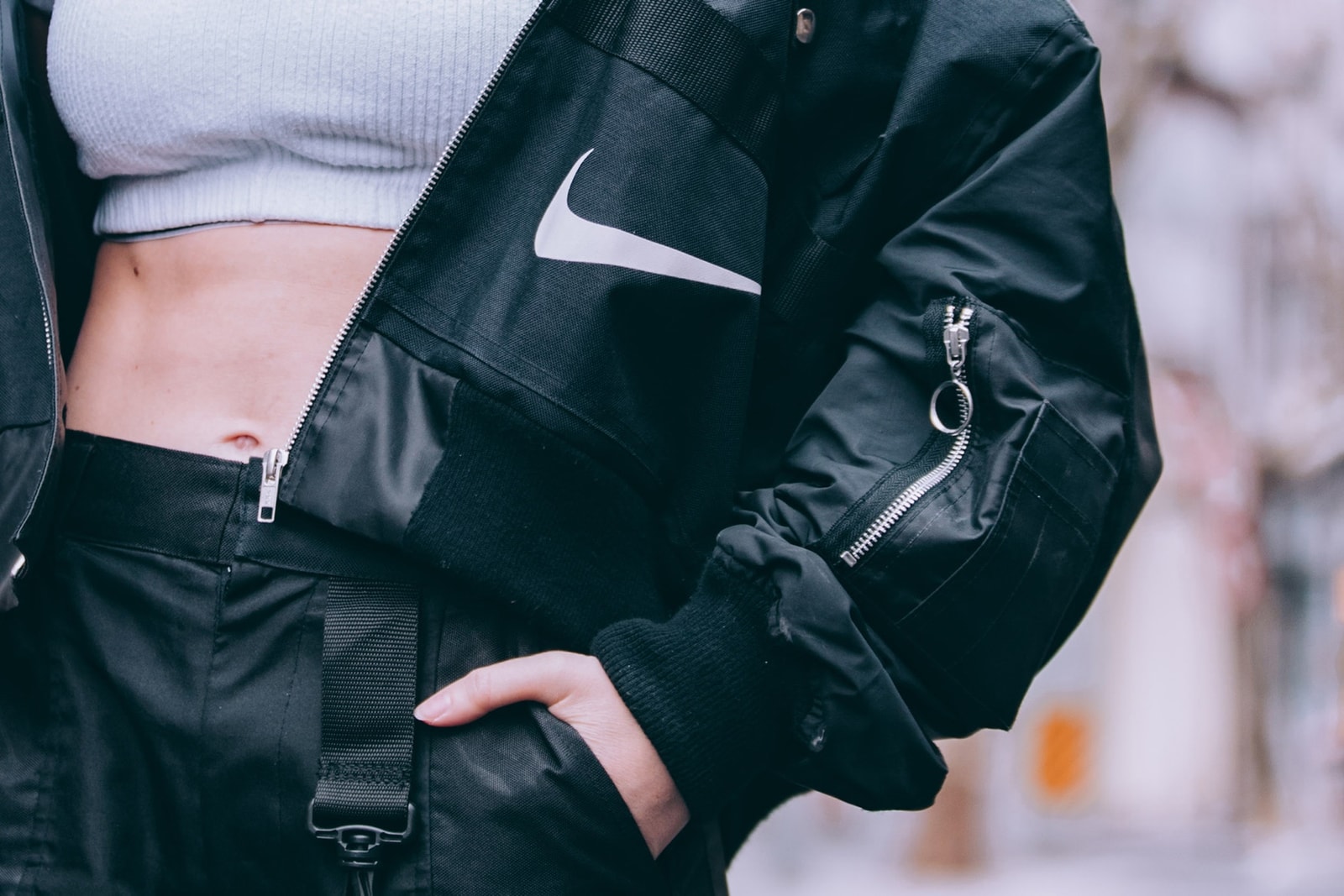 5 of 7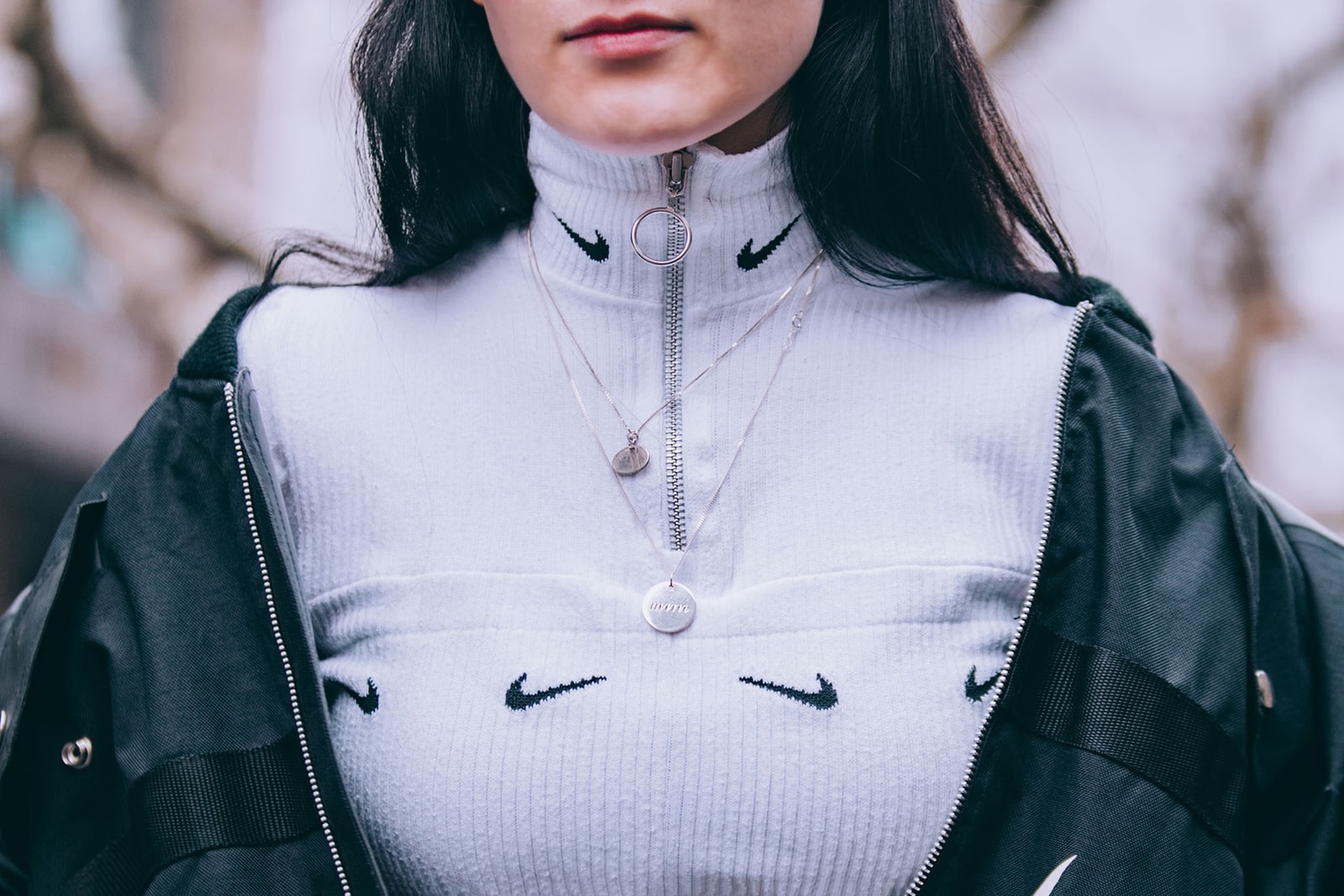 6 of 7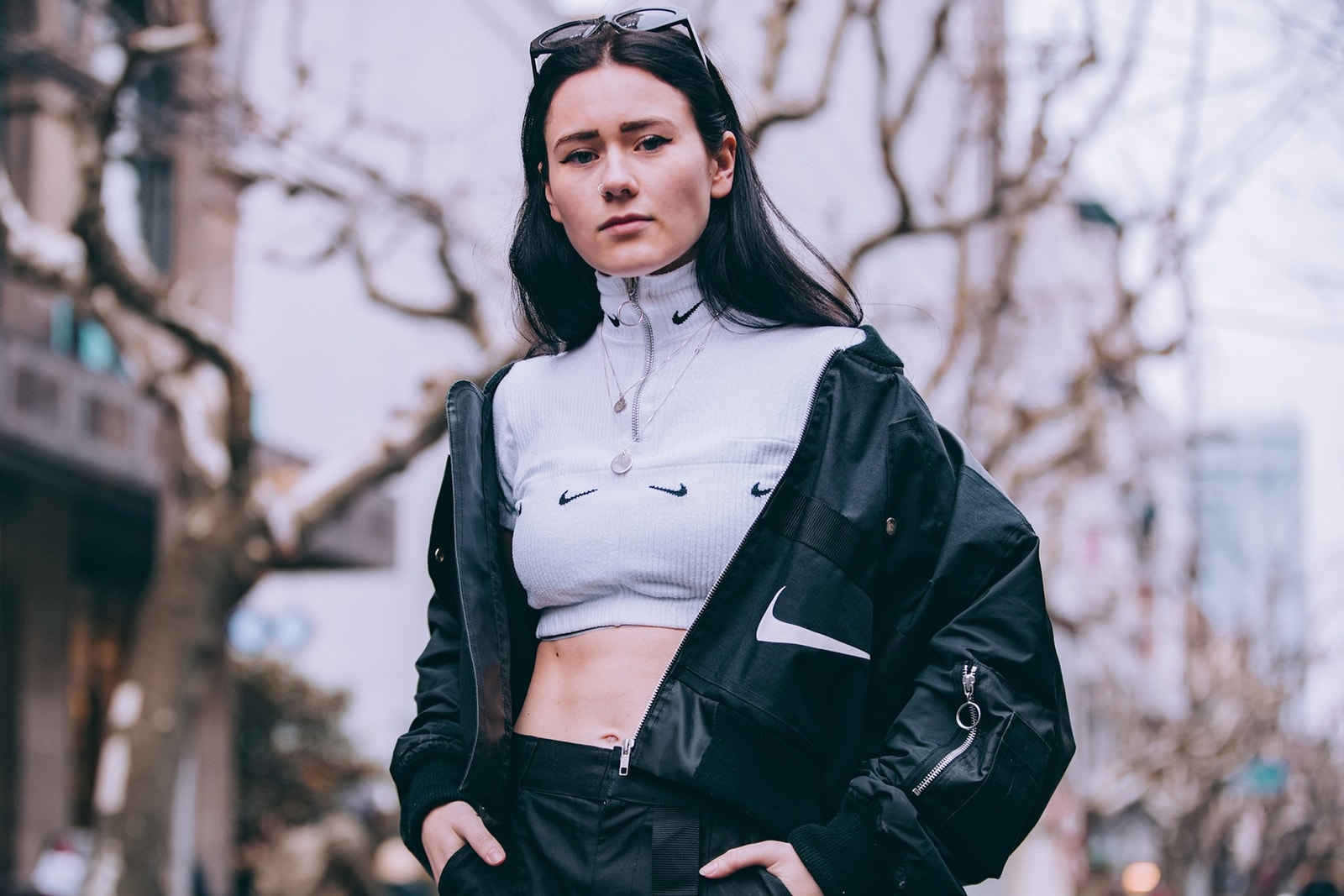 7 of 7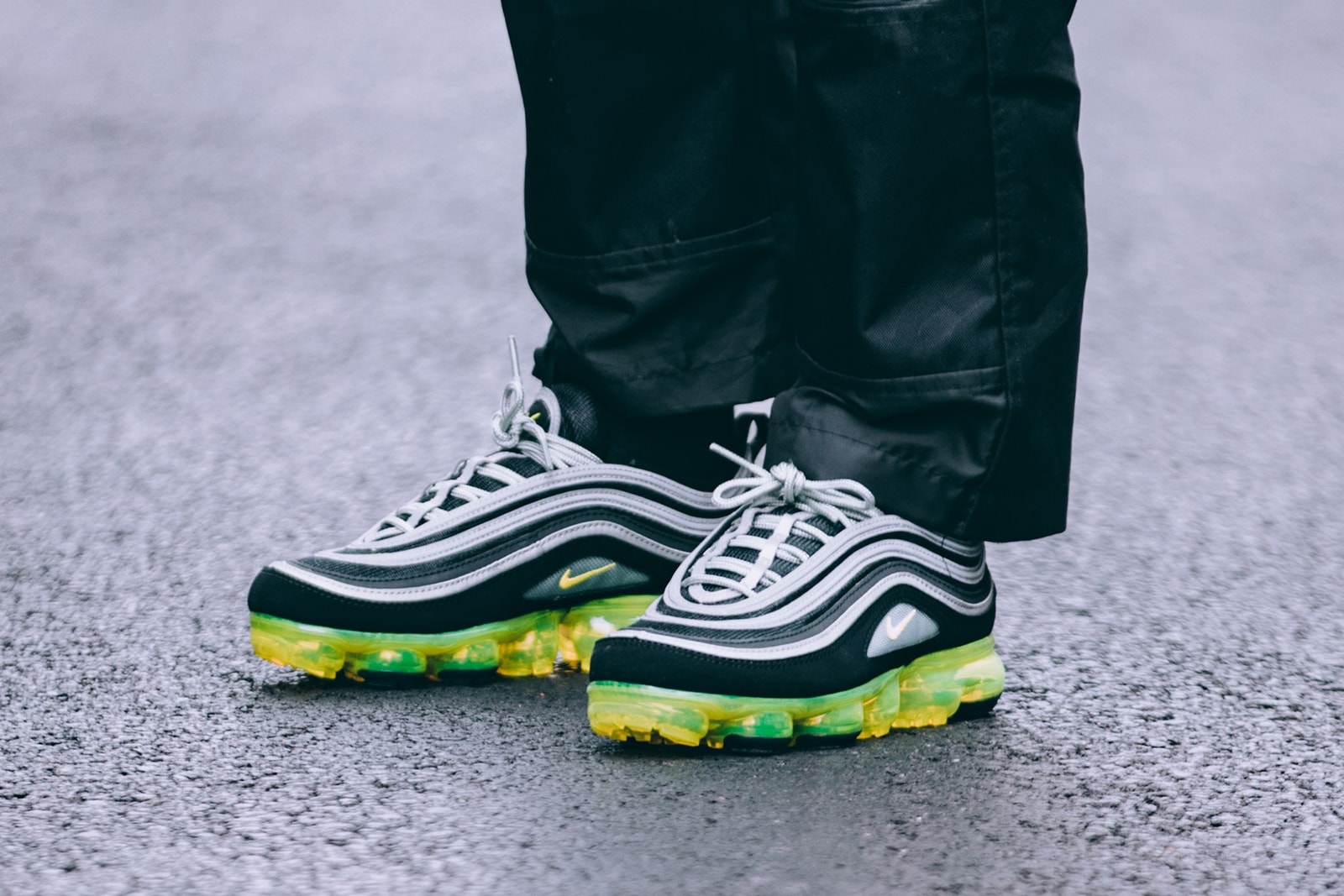 Share this article