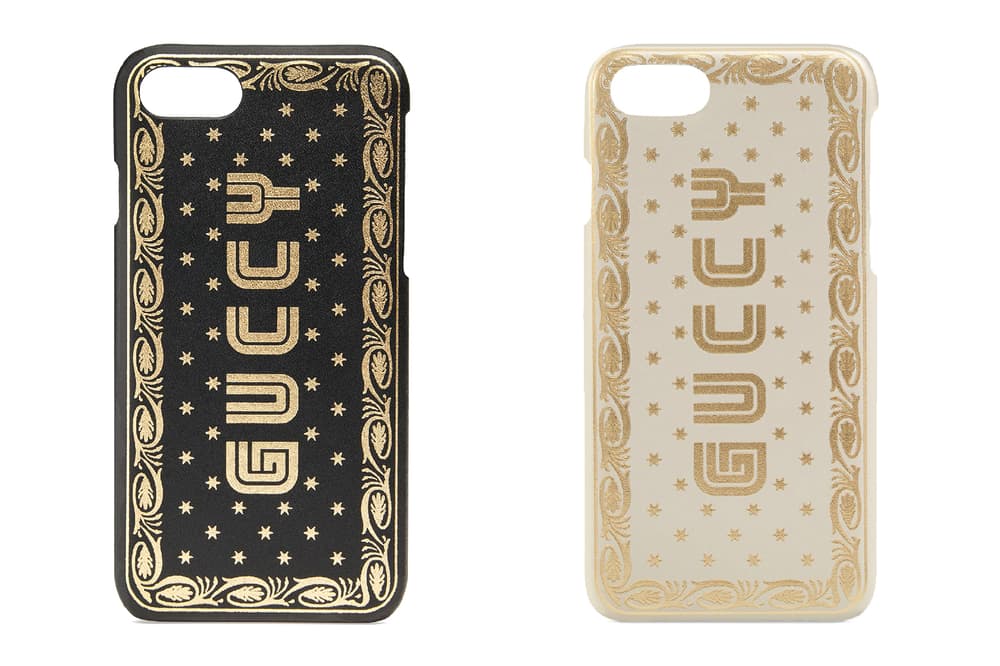 Gucci's SEGA-Inspired Bootleg iPhone Cases Are the Ultimate Accessory
We'll take both.
Haven't you heard? forget about high-end handbags, designer phone cases are the ultimate status symbol. If you're concerned about shelling out premium prices for a humble iPhone case, fear not – these Gucci cases really are as high-quality as it gets.
The leather phone cases are available in both black and white colorways, each with metallic gold accents. Fitted to the shape of an iPhone 7, it's made in Italy and features the brand's tongue-in-cheek bootleg "GUCCY" text logo. The design of the case itself is an homage to the nostalgia-tinged video game culture of the '80s – look closely and you'll see the logo is inspired by the iconic SEGA one that was prominent in arcades throughout the era. The graphic font is surrounded by tiny, glimmering stars and an ornate frame motif circles around the edges.
As if that wasn't opulent enough, the case comes delivered in special-edition Gucci invite stamp packaging which is inspired by the printed wrapping paper that encased the invites to the luxury brand's spring/summer 2018 show during Milan Fashion Week.
You can shop both colorways now at the official Gucci web store for $450 USD each. Be sure to also check out this Marmont phone case and the hot pink logo one. If you're looking for more affordable protection for your most prized accessory, then take a peek at adidas Originals' offering.
Share this article