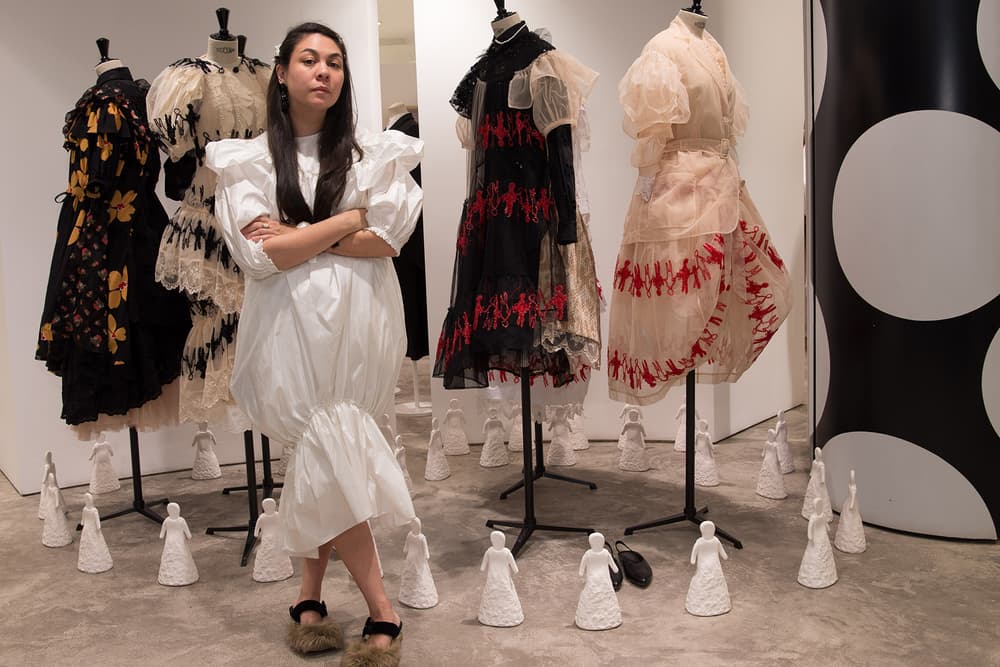 Fashion
Simone Rocha on Femininity and Collaborating for Moncler Genius
"I think about my team, my family, my friends."
Simone Rocha on Femininity and Collaborating for Moncler Genius
"I think about my team, my family, my friends."
Simone Rocha is the epitome of romantic womenswear. Her designs, largely characterized by ruffles, lace, embroidery and sheer organza, exude an ostensible sense of femininity. But her bold silhouettes and courageous use of material are also what make her collections so strong. The perfect mix of hard and soft, Rocha redefines what it means to be feminine today. We caught up with the Ireland-born designer during her visit to Beijing for the city's reopening of Dover Street Market, where she shed light on her brand, herself, and her future.
You have your own stores in New York and London and are stocked at the most premiere department stores around the world. What makes Dover Street Market different as a retail partner?
What is so special about them is that they are the original avant-garde collector. The thing I was attracted about them was their respect for young designers like myself and bringing them through. But it comes from COMME des GARÇONS which they always push forward while still having brands like Alaia. I love that it's always around creativity and never exclusive in a way that they're integrating and supporting people no matter what age.
You are known for your unique silhouettes and material. How do you interpret the female form through your designs?
I don't work flat on sketches, I work on the body. Silhouette is a really big part of what I do. I always start with the fabrication to form silhouettes because every fabric works differently. I drape it on the stand, on the body, and see how it moves and feels.
What kind of material, colours or patterns did you focus on for Spring/Summer 2018?
For Spring/Summer 2018, it was all about the idea of childhood and naivety and innocence. I ended up doing these Victorian baby smock shapes, a lot of volume that can be collapsed and deconstructed, using cotton poplin embroidered with flower crochet patchwork.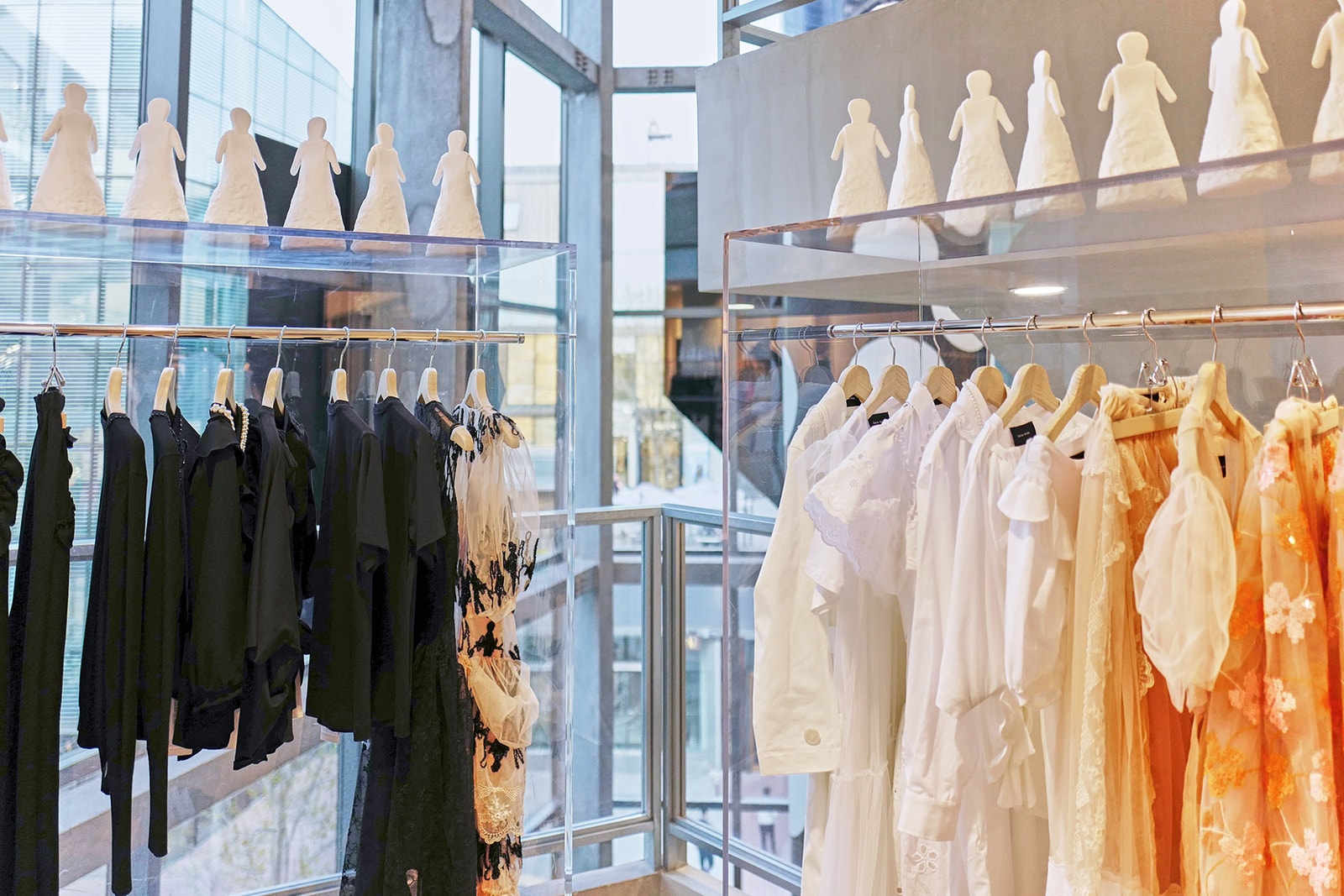 Who is your muse? Who do you design for?
Not one person. I think about my team, my family, my friends. Amazing people with personal style like Chloe Sevigny. People that wear clothes very naturally rather than one iconic woman. For example, this season, my campaign was all documenting my team.
Who in fashion, music, entertainment or history inspires you?
The French artist Louis Bourgeois really inspires me. I love her work so much, especially her textiles and sculptures that are a mix of hard and soft.
What kind of girl were you growing up? What kind of woman are you now? What kind of woman do you hope to be?
When I was a girl, I was very distracted. I was a bad student, not that studious. I was very sociable — my mother would say "wild." Now that I'm older, I'm pretty studious. Once I set up my label and had a kid, I got much more serious about my work. When I'm an older lady, I really hope that I'm pretty relaxed. Like just chillin', livin' in the countryside relishing in everything that have happened.
You said you are pretty studious now. What do you study nowadays?
I research fabrications, work with tailors to figure out how to construct clothes in a new way, work with new factories. If I went back to school now, I'd do well.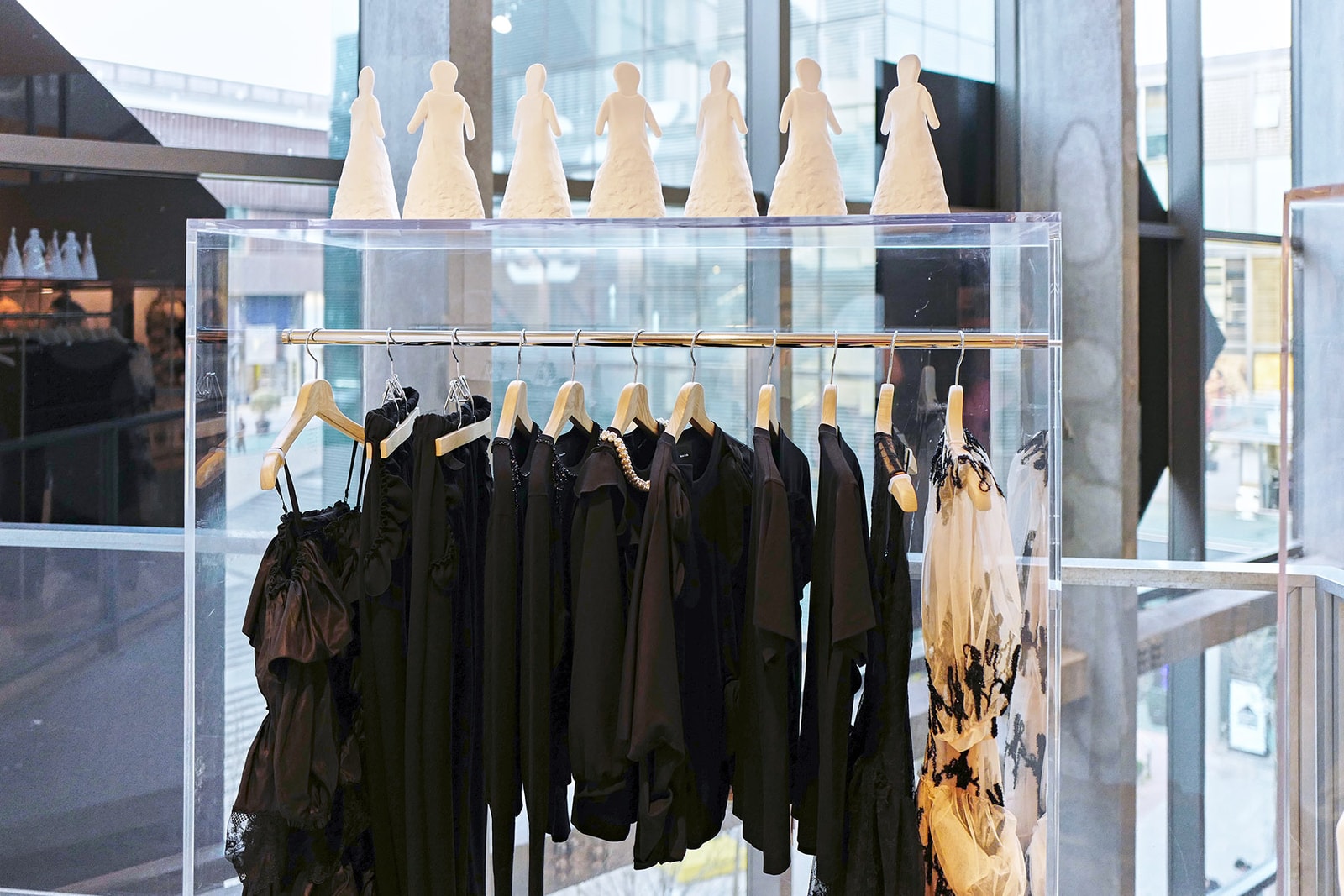 What does femininity mean to you?
Femininity is female, seductive in its form, but also strong. It's strength and a reality.
Do you see a difference in women's style across Europe and Asia?
I grew up in Ireland but I'm half Chinese. My father is from Hong Kong, so I've always been able to travel to both which has been really amazing. What I love about Asia is people have a much more confident personal style. It's not so much of a focus in Ireland.
Fashion is all about collaborations nowadays. It's also a lot of streetwear and diffusion lines. Do you plan on launching one any time?
No on the diffusion line. I just like to do two collections a year. Regarding collaborations, I've just done Moncler Genius with Fragment Design, Craig Green and Noir. This is my first real collaboration. Everyone has approached it in different ways. Palm Angels and Fragment approached it from street, and I've done it in a feminine way. It was interesting for me to do something that was really technical and sporty, active. Right now, I'm really happy doing just Moncler. I'm working on the next Spring/Summer 2019 Moncler Genius collection at the moment.
Photographer

Elaine Yj Lee / Leica Kr
---
Share this article