Reebok Launches Female-Centric Podcast Featuring Scottie Beam and Sophia Chang
Other guests include Emily Oberg, Jazerai Allen-Lord and more.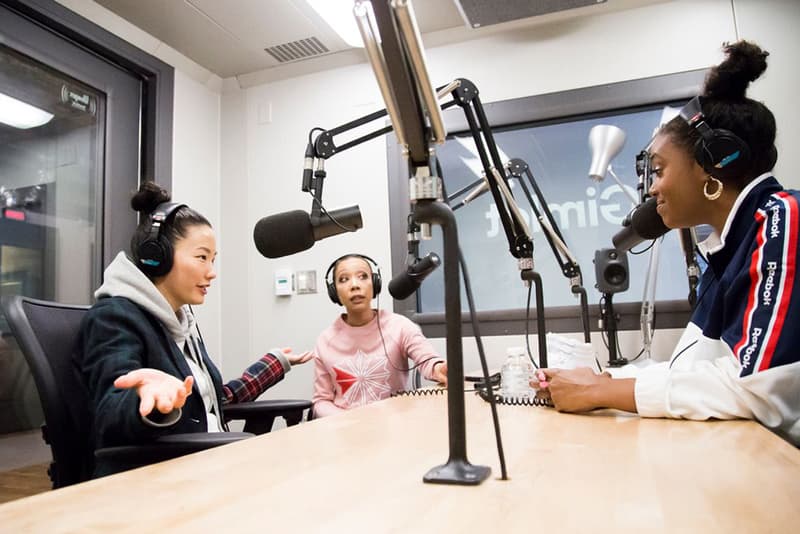 Streetwear is inherently a space dominated by men but many companies have decided to shed light on women's involvement in the industry. Reebok now announces a partnership with award-winning podcasting company Gimlet. Titled "Flipping the Game" the three-episode podcast series opens up about the Freestyle, the world's first fitness sneaker made for women, designed back in 1982.
"Flipping the Game" is hosted by New York City radio personality Scottie Beam, and features notable industry women including Emily Oberg, Sophia Chang, Jazerai Allen-Lord and more. The podcast seeks to give voice to the women within the streetwear community who have forged their own path, and keeping true to the historic spin Gimlet is known for, former Reebok titans are heard on the first episode.
Sophia Chang shared her thoughts on the conversation in an exclusive statement:
"The more we can educate, the more we can be those role models for young girls and find ourselves a seat at the table. People aren't getting a seat at the table for their talent and their identity, but rather, a vainer superficial version of that. It's literally a picture, a name, the number of followers that they have, and their title. And sometimes they'll literally just say socialite or influencer."
"Flipping the Game" will be available on June 14 on FlippingTheGamePodcast.com. Shop the Freestyle at Reebok now.