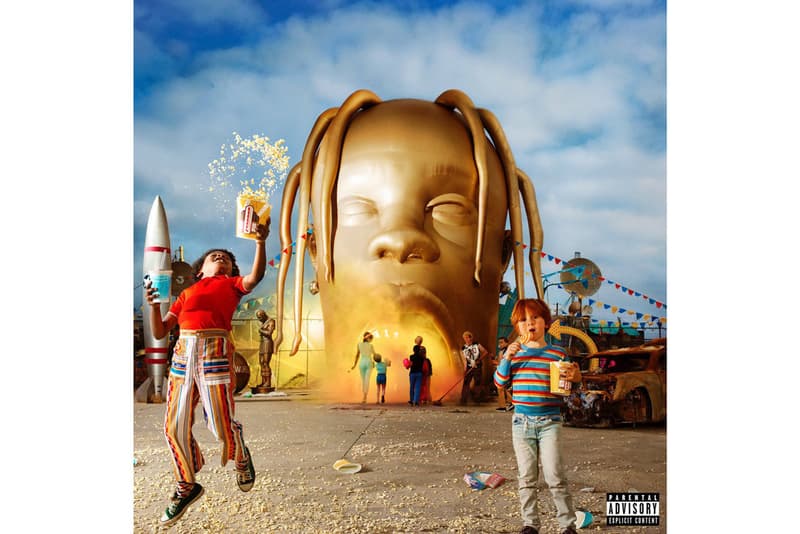 1 of 2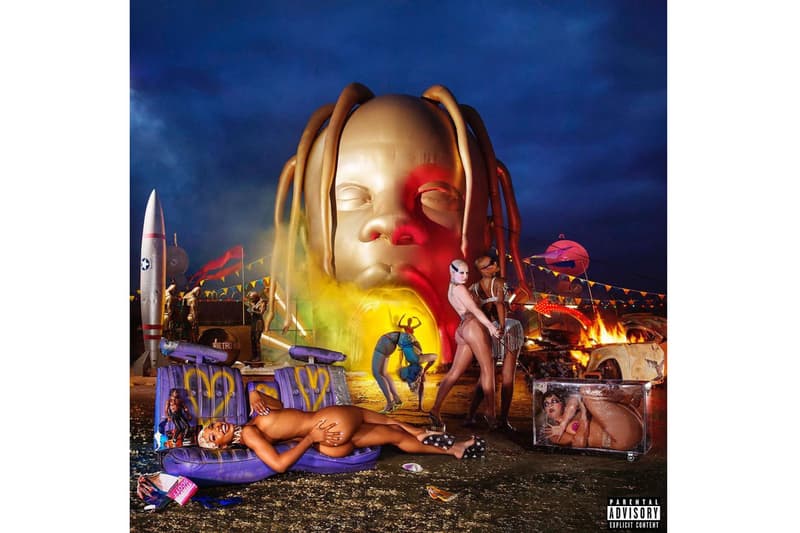 2 of 2
Listen to Travis Scott's New Album 'Astroworld'
Featuring Drake, The Weeknd and Frank Ocean.
Earlier this week Travis Scott dropped the release date of his highly anticipated album, Astroworld, and its accompanying teaser video and album artwork. At midnight, the 17-track LP was officially released on streaming platforms. The compilation sticks true to the rapper's Houston, Texas roots. Coming as no surprise Astroworld is filled with features from everyone's favorite artists including Drake, The Weeknd and even, Frank Ocean. Released on behalf of Grand Hustle Records, Epic Records and Cactus Jack Records, the latest drop is wildly reminiscent of Owl Pharaoh, his debut mixtape.
Back in 2016, Travis announced the title of the aforementioned album, it was originally slated for a 2017 release. The album title refers to the closed theme park Six Flags AstroWorld which was shut down back in 2005. World-renowned photographer and director David LaChapelle shot the eccentric album artwork. The main centerpiece of the imagery is the enlarged, golden blow up of Scott's head which is the actual park. One cover features a risque set of candidly clad women alluding to a nighttime setting, while the other includes children enjoying the theme park during the day.
Listen to Astroworld below via Apple Music and Spotify. Head over to iTunes to download the album.