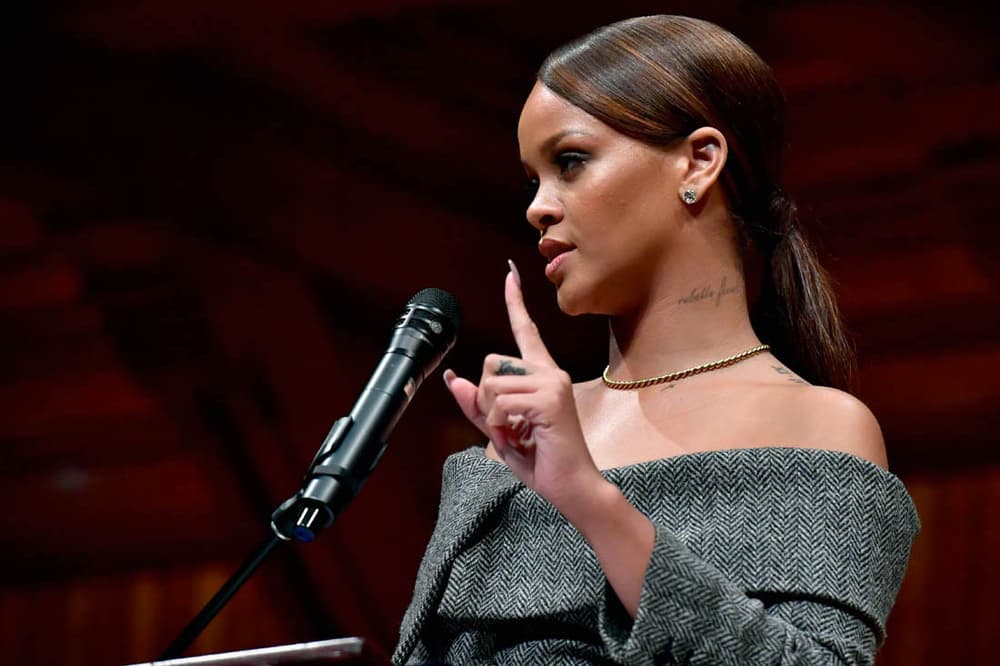 Culture
Rihanna Talks the Importance of Education in a New Op-Ed
"The notion that millions of children are desperate to go to school and are not given the opportunity is something I cannot accept."
Rihanna Talks the Importance of Education in a New Op-Ed
"The notion that millions of children are desperate to go to school and are not given the opportunity is something I cannot accept."
There's no doubt that Rihanna has been an advocate for education and equality for a long time, starting the Clara Lionel Foundation as well as creating the inclusive makeup line Fenty Beauty – the star isn't planning on stopping anytime soon. In a recent op-ed for The Guardian, the singer speaks on the importance of education, and how far behind we are on making sure that children all over the world are receiving schooling.
"Education is a lifelong journey. We never know everything, but we constantly evolve as we learn more about our communities, this ever-changing world and ourselves," she starts off, adding that she's continuously learning new things through travelling, music and opportunities. "The lack of access to education for children around the world is a massive problem, but that does not mean we should throw up our hands in despair and surrender. Instead, we need to take on as much of the challenge as we can manage to set an example and see the difference," the Bad Gal writes, calling for action.
"In 2012, I launched the Clara Lionel Foundation because I believe we each have an opportunity to help one person. CLF is inspired by my passion for children, especially their health and education."
The Barbados-native also taps into her experience going to school, and taking it for granted as a child. Rihanna is also an ambassador for the Global Partnership for Education, and has met a range of world leaders to talk about the importance of putting money towards education and giving kids and young adults an opportunity to grow and learn, which many of us don't see as a privilege because we're taking it for granted.
To read the full article, head over to The Guardian. While you're at it, don't miss Rihanna's preparation for her Diamond Ball charity gala this year.
---
Share this article