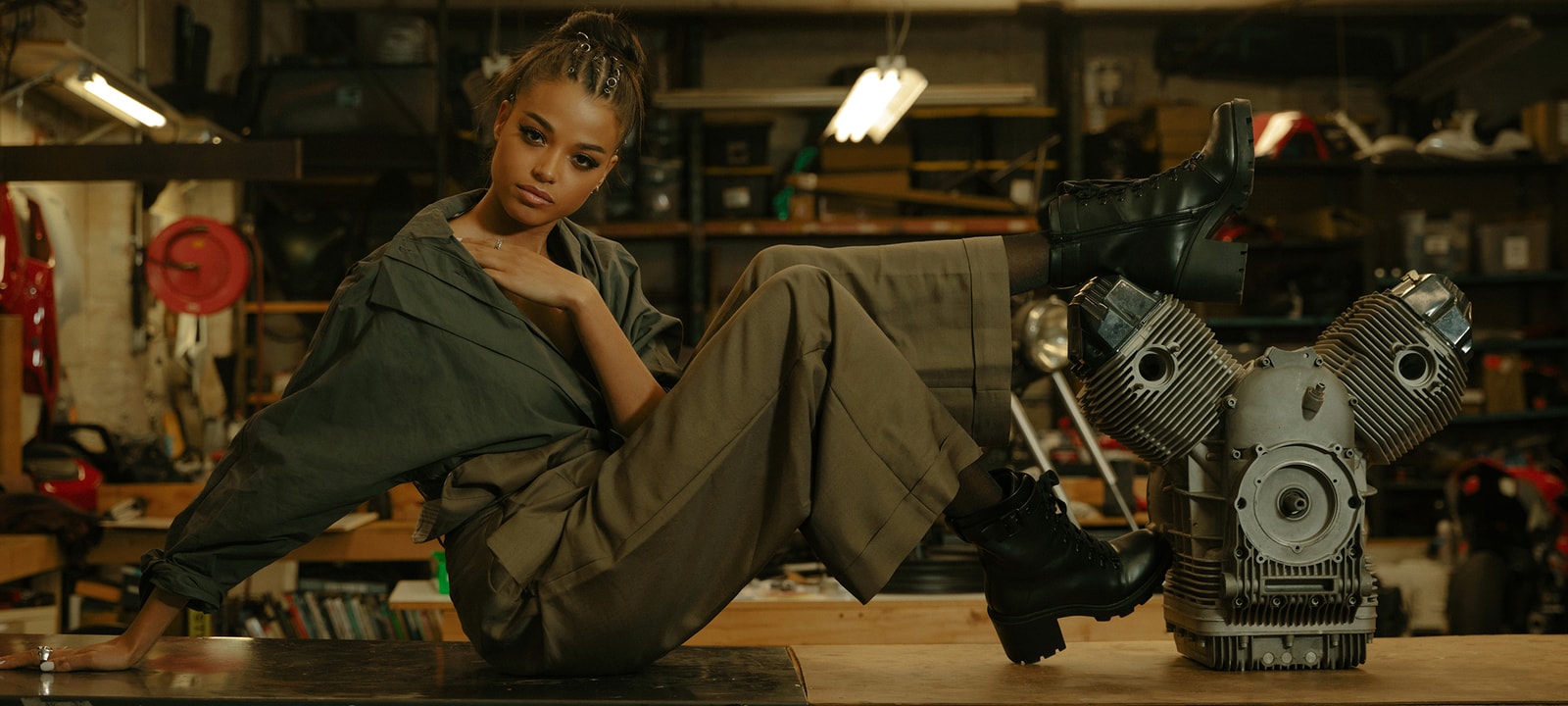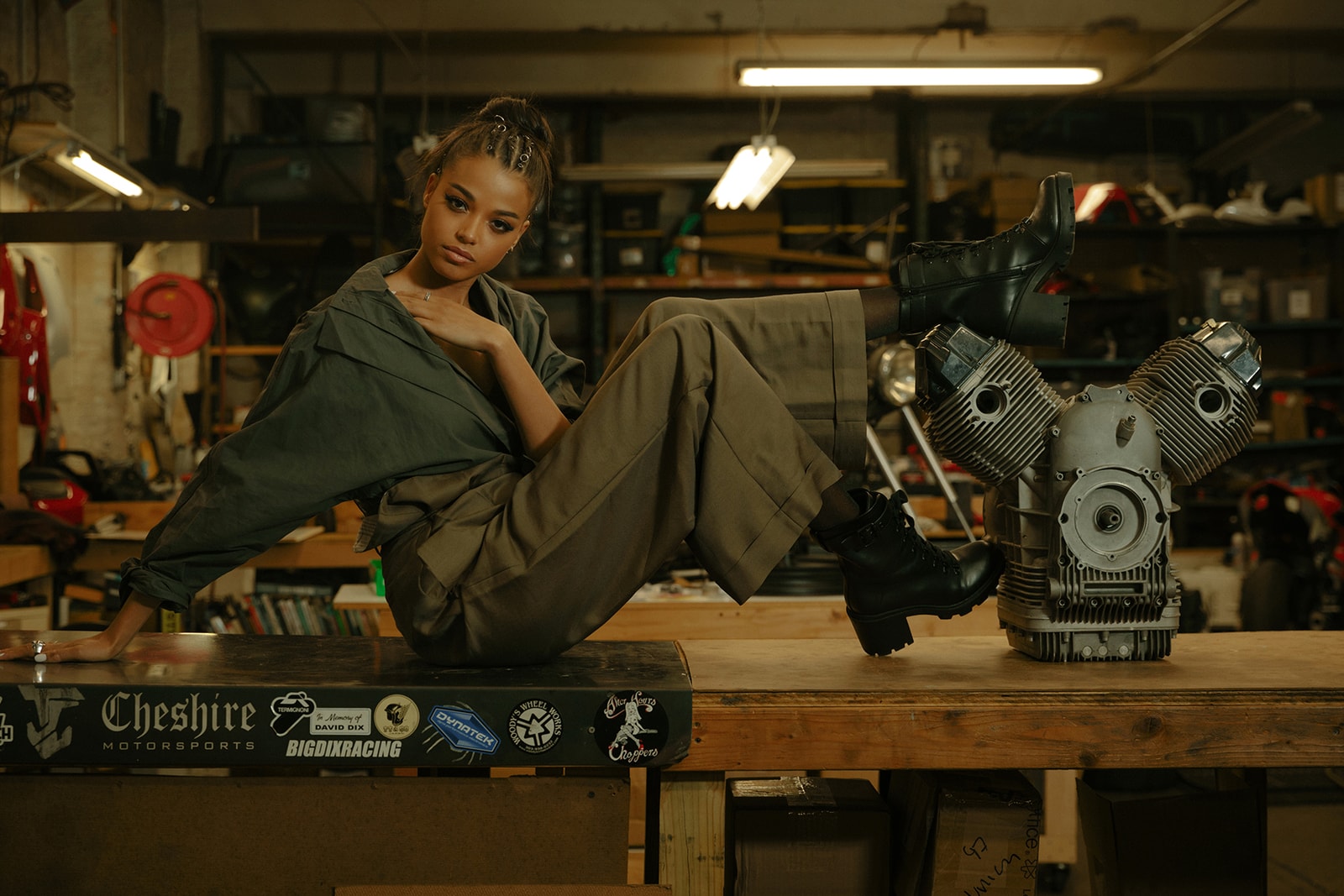 Ella Balinska on Becoming Jane Kano in 'Charlie's Angels'
The breakout actor talks bonding with her co-stars, and her hopes to inspire a new generation of young women.
With her 5' 11 figure and impressive knowledge in 12 different types of stage combat, Ella Balinska is naturally the perfect actor to play Jane Kano, a former MI6 agent, in the 2019 version of Charlie's Angels. A "unicorn" as described by the movie's director Elizabeth Banks, the south London actress joins Kristen Stewart and Naomi Scott to form the new trio of Angels, who work together on a mission to save the world.
Much like their characters on screen, the actresses along with Banks have developed deep, supportive friendships in real life. In our exclusive interview — accompanied by an editorial shot in Brooklyn's Moto Borgotaro — Balinska speaks about the strong sense of sisterhood shared between her and her co-stars, and what it's like to land her first lead role in a Hollywood blockbuster. Continue reading for our full conversation, and to find out what's coming up next for the breakout star.
Charlie's Angels is in theaters November 15. Watch the trailer here.
Charlie's Angels is your first lead role in a movie. How does it feel now that the film is finally out for the world to see?
It feels amazing. I've had such a long journey, especially with going to acting school and doing a lot of theater when I was younger — and similarly, the TV shows and short films that I've done before — it's incredible for this to finally be out. I suppose any artist, as protective of their work as they are, likes to share their art. I'm so happy people can see me do what I love most.
Director Elizabeth Banks praises you as a "ninja in real life." Obviously you trained for the movie, but what else do you think helped prepare you for the role as Jane Kano?
Jane is a very practical, pragmatic and straight-laced character. She always gets the job done very independently. I think the independent part is definitely something that I was able to portray in a way that felt quite authentic, as I feel like I'm very good at putting my mind to something and getting it done.
That said, I also definitely love working in a team. I'm a member of a netball squad. I loved working in a team, and definitely working with Naomi and Kristen — when we're all on set together, it was hilarious and it was also so much fun.
I would say that the search-and-assess mindset was something that I brought to Jane, and it was sort of what made that ex MI-6 operative ring through.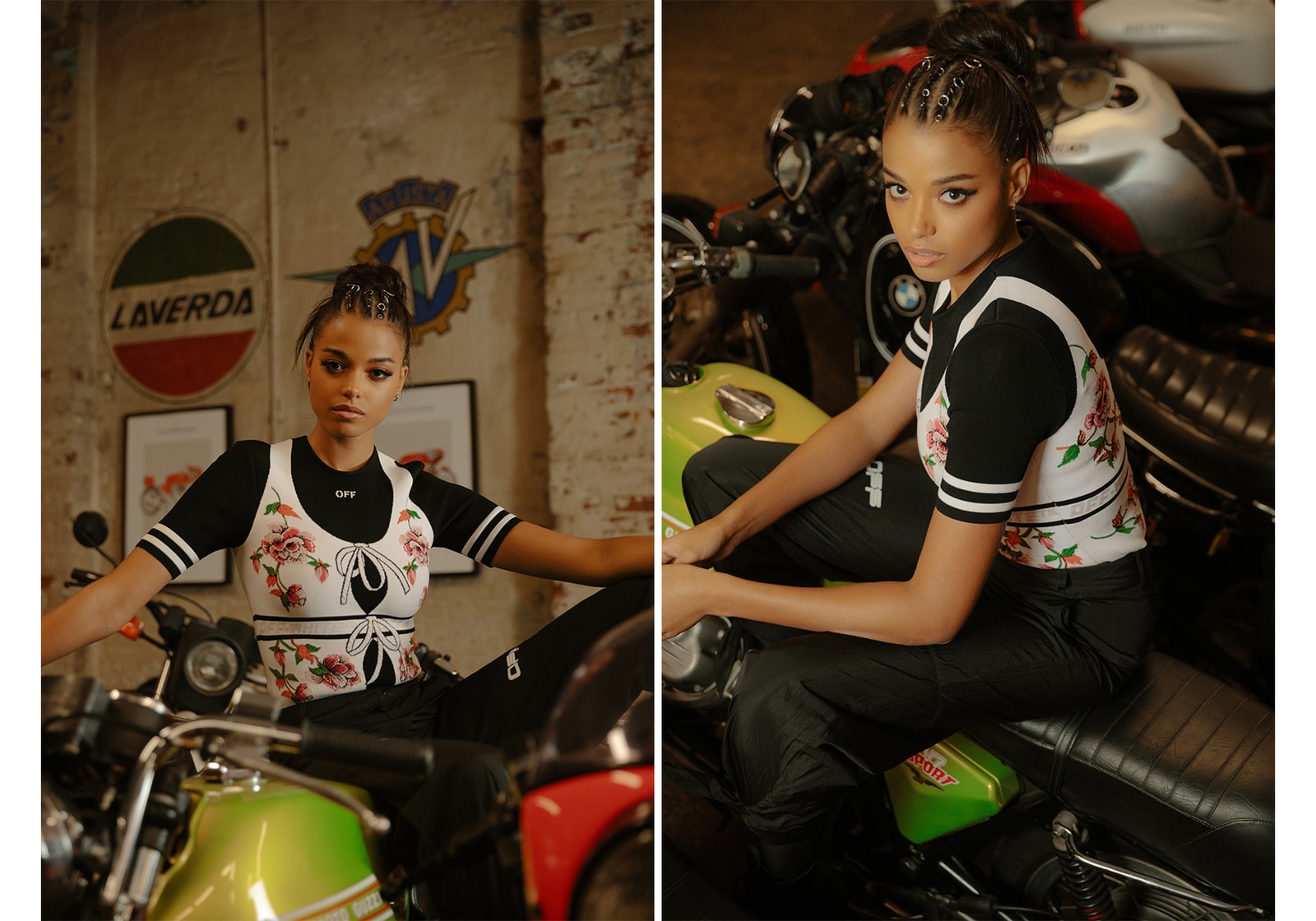 What are some traits that you and your character have in common?
The independent thing is definitely up there. Another thing I'd probably say is what I said about the search-and-assess thing — I would walk into a room and do what it says on the tin, search and assess everything, and see everything.
Jane does a little bit of dancing in this movie, and I definitely enjoy dancing myself.
I'd say Jane is under her stoic exterior. There is a person who deeply, deeply cares about doing things to the best of her abilities. I think she puts a lot of unnecessary pressure on herself to make sure that whatever she does, she does it to a 100 percent — not even 100 percent, but 150 percent. That's something I'd tell Jane to be like, "hey, you know what, 100 is amazing. It's great. 150, that's 50 percent of energy that you could use somewhere else." I'd also probably say to Jane, "you can achieve a lot anyway, but look how much more you can achieve when you work together."
Do you remember what it was like stepping on set for the first time and meeting your co-stars Kristen Stewart and Naomi Scott?
Yes. Naomi and I met in London at a costume fitting, and immediately we clicked. We're both from London, and we kind of had that British thing going on, so that was hilarious. But the three of us together — we met outside the trailers, and it was instant chemistry. It was like an immediate sisterhood which only [continued to] build and build and build, and I think it shows quite strongly in this film. We deeply, deeply care for each other. The kind of care that we developed throughout the film for each other comes from a genuine place.
Apart from it being your first big break, what makes being a part of the Charlie's Angels reboot special and meaningful to you?
The thing that's amazing is that it's not actually a reboot, it's a continuation. I think that's the main thing that made it so special. We're able to build on the legacy of the Angels previous to us. Remembering how you felt when you'd watch the movies — I grew up with the movies, and obviously I went back and watch the TV series — even seeing those women do what they do, it was very exciting in 2019 to bring in this representation of women in the workplace to screen. You see us win, fail, laugh, cry. We do all of those things together, and being able to create characters — between the three of us, and if you count Elizabeth Banks, four — there is definitely something that you can identify with in one of us.
Also, I mean, it's Charlie's Angels. How cool is it to be able to walk on set, do your own stunts, be in these scenes with these other incredible actors, like Patrick Stewart, Djimon Hounsou, Jonathan Tucker and Chris Pang? It was just incredible.
What was the most challenging scene to shoot for this movie?
It was really hard to have bad time on set (laughs). We shot most of it in Germany, and we shot it essentially from autumn to winter. A lot of my external fight sequences were filmed outside in the cold in the wintertime.
There's one point where I was sliding down a shoot, chasing Jonathan Tucker's character — that was a real thing we did, there was no green screen. It was so cold. We're in the middle of a rock quarry, and it was between these two buildings — it was like a wind channel. I was wearing a backless waistcoat, sliding down a metal shoot with these amazing but extremely stiff shoes with a plastic mainframe. It was just so cold. So that was probably the moment when I was like, "okay, this is challenging." But I started the conversation by saying I'm a highly competitive person, so it was a challenge I was very happy to meet and conquer.
Is acting something that you've always dreamed of pursuing growing up? What inspired you to become an actor?
I'd say I've always loved performing. I've always loved telling a story. I've always loved even in the word itself — like I did a lot of sport when I was younger. I played this sport called netball and a lot of track and field, and I suppose both of those are performance sports. There's a performance element in that, again, pushing yourself to be the best that you can be.
But then in acting, there's an incredible freedom that came with that pursuit, in the fact that you could be so present with someone else, and the other person almost helps you. Of course there are scenes that you're doing on your own, but there's something so magical and electric about being in a scene with someone else. I think that was definitely something that I love, being able to tell stories that way.
I always talk about the moment I watched Avatar. I've always said, "I want to be in that movie. That looks like so much fun." When watching Zoe Saldana as Neytiri doing her thing, that was the first time I said, "Oh, I want to on set in that movie." That's one of the places where my real desire to go full on with acting came from. I trained in drama school, and I love learning all the theory, but letting all of that go and taking risks, and being present and responsive, and trusting your instinct in a scene with someone is just electric.
As a young newcomer in the film industry, what drives you to do better in what you do?
It comes from that place of being a highly competitive person, but there's also that overriding sense of everything I do, I want to say something, I want to mean something. It doesn't have to be in-your-face, but I want to tell a story. We tell stories to communicate with each other because we have a message behind what we're saying.
And in that, especially with this film, there were definitely moments on set where we're about to go for a take, and I'd mark the moment and I'd say, "Oh my goodness, what we're about to do now is incredible." And I'd remember me, at however old I was, and think about the women that inspired me when I watch them do incredible, amazing, empowering things. I'd think and go, "in this moment, there is a possibility that I'm gonna make someone else feel the way I felt, to inspire someone else the way I was inspired. That sort of circle is honestly one of the reasons why I get up in the morning. To be able to evoke that emotion, to evoke that feeling — and it doesn't even have to be someone who's aspiring to be an actor. It could be anyone else doing whatever in their field. If it does something to inspire them in their day, then that's my job done.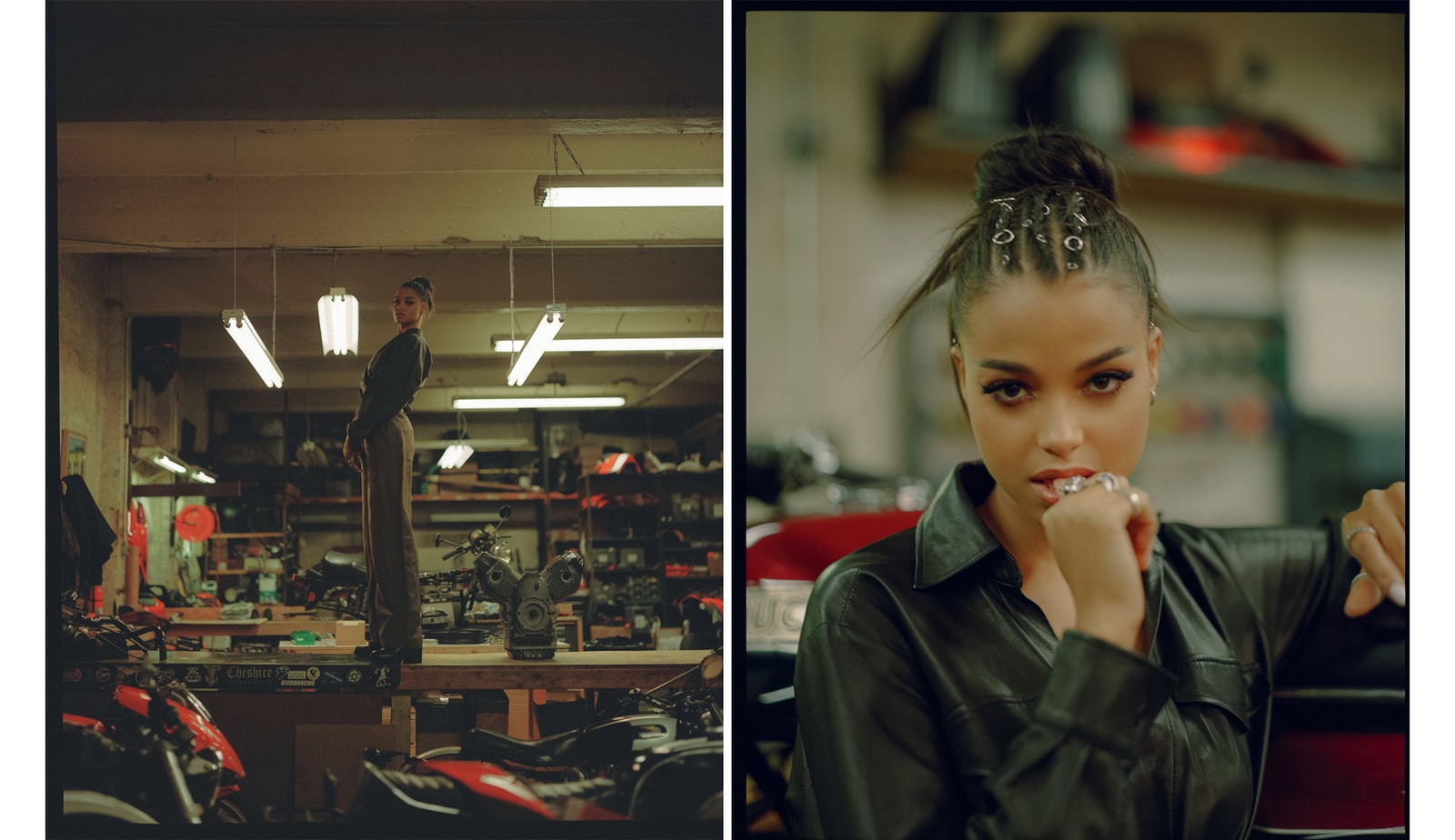 What's your favorite fashion moment in your career so far?
At this point of time exactly [when we're doing this interview], I'd have to say the Met Gala. However, the premiere is tomorrow, and I'll probably change my answer to say that my premiere look is definitely my favorite fashion moment — courtesy of Jason Bolden.
Is there a genre of film you'd love to try next? 
My next film is actually going to be a horror movie. It's a Blumhouse feature. It's out early next year and it's a definite contrast to Charlie's Angels. In Charlie's Angels, we're definitely going towards the action. We're very much engaged in it. But in Run Sweetheart Run, it's definitely running away from it. It's a very interesting story and I can't wait for people to watch it.