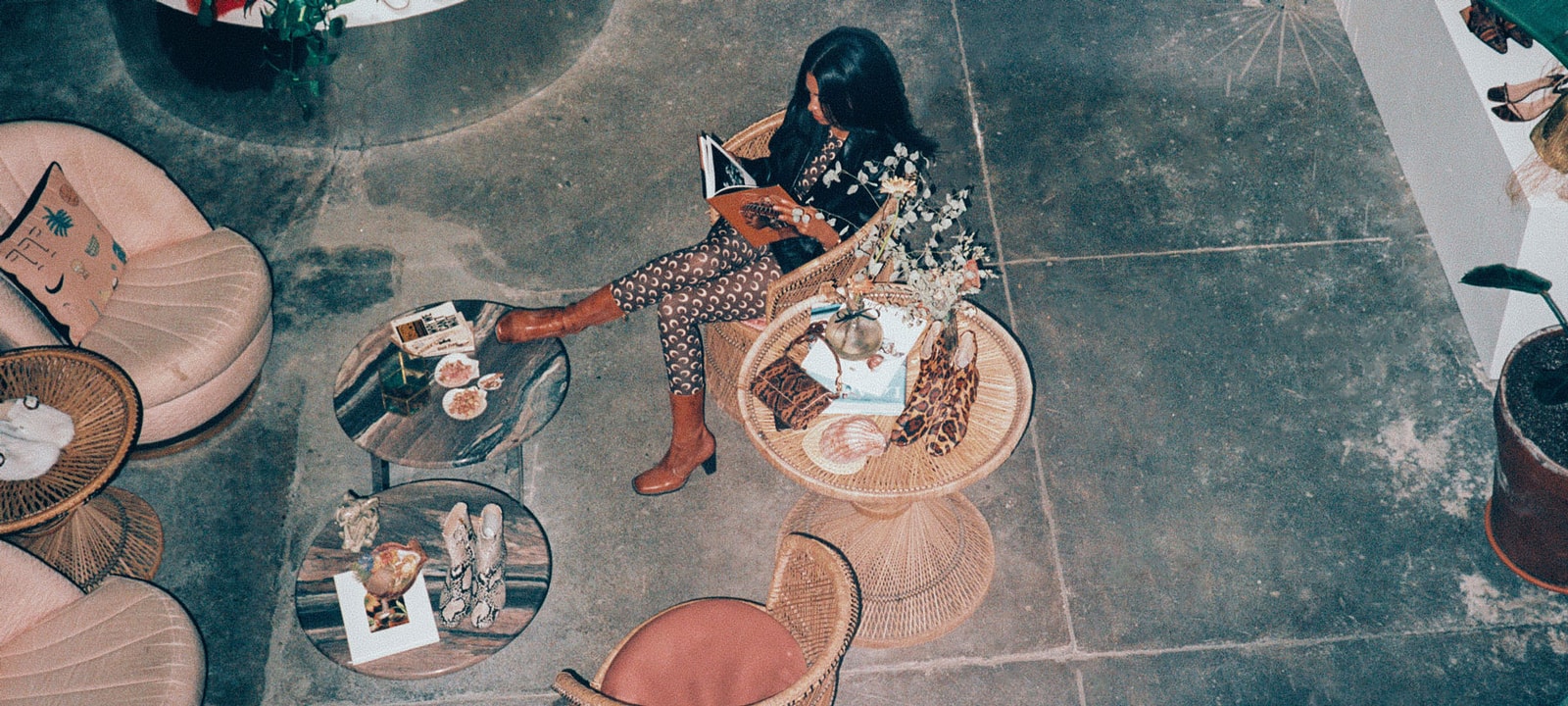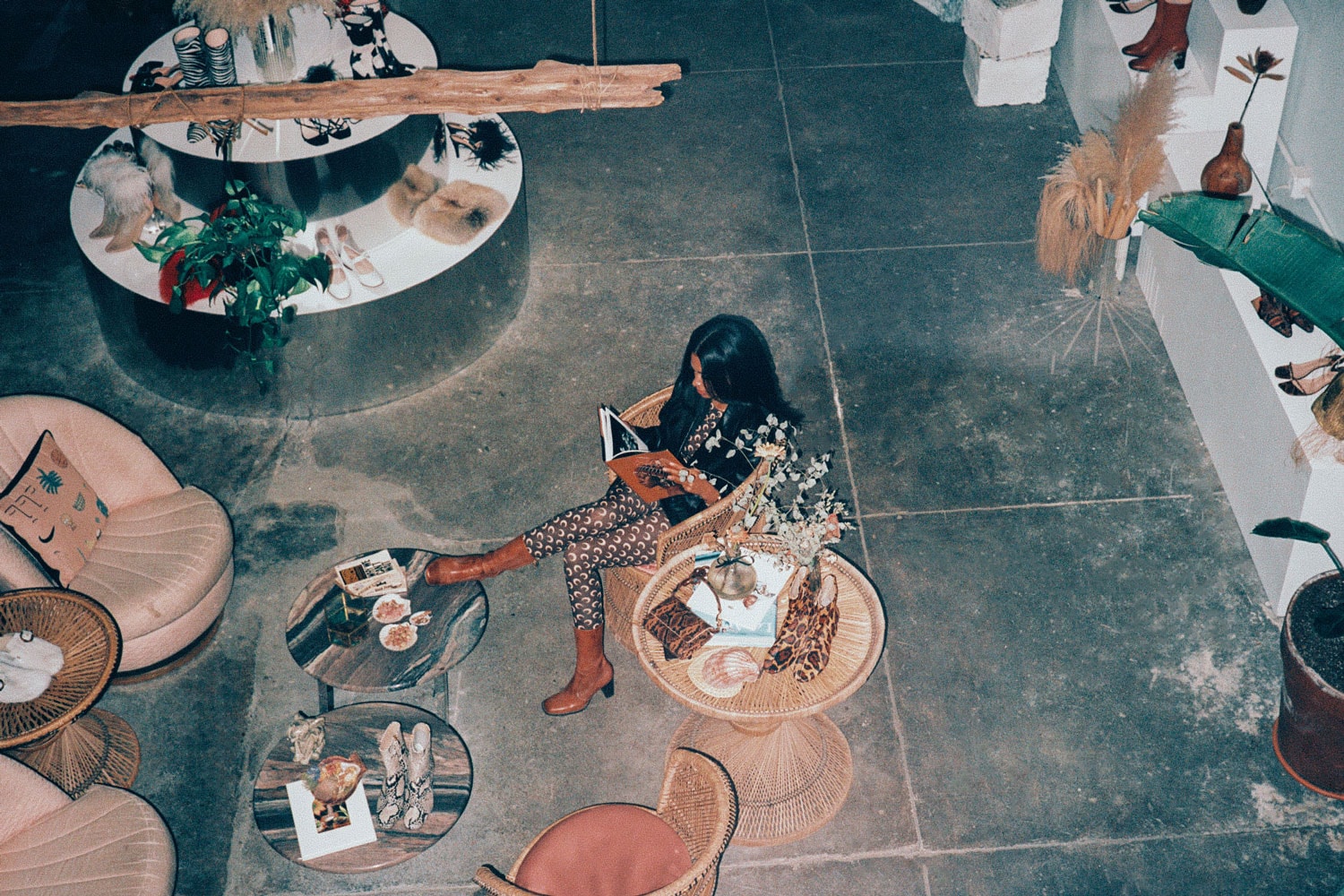 Behind the Atelier: Aurora James of Brother Vellies on Building a Meaningful Brand in the 21st Century
The sustainable accessories designer gives us an inside tour of her Brother Vellies store in Brooklyn.
Behind the Atelier is a fashion-focused series that examines the unique backstories and design processes behind the fashion industry's most captivating talents. Pulling back the curtain on each designer's creative space and practice, Behind the Atelier will highlight and give an inside look into the industry's most exciting names. 
For the second installment of the series, HYPEBAE sat down with New York-based designer, founder and owner of Brother Vellies, to give us an inside look at her Brooklyn store. In a candid conversation, she revealed her methodology for creating a meaningful brand in 2019, the process for devising her Spring/Summer 2020 accessories collection inspired by female musicians from around the globe and how she developed collaborations for Pyer Moss' SS20 collection as well as for the groundbreaking film, Queen & Slim.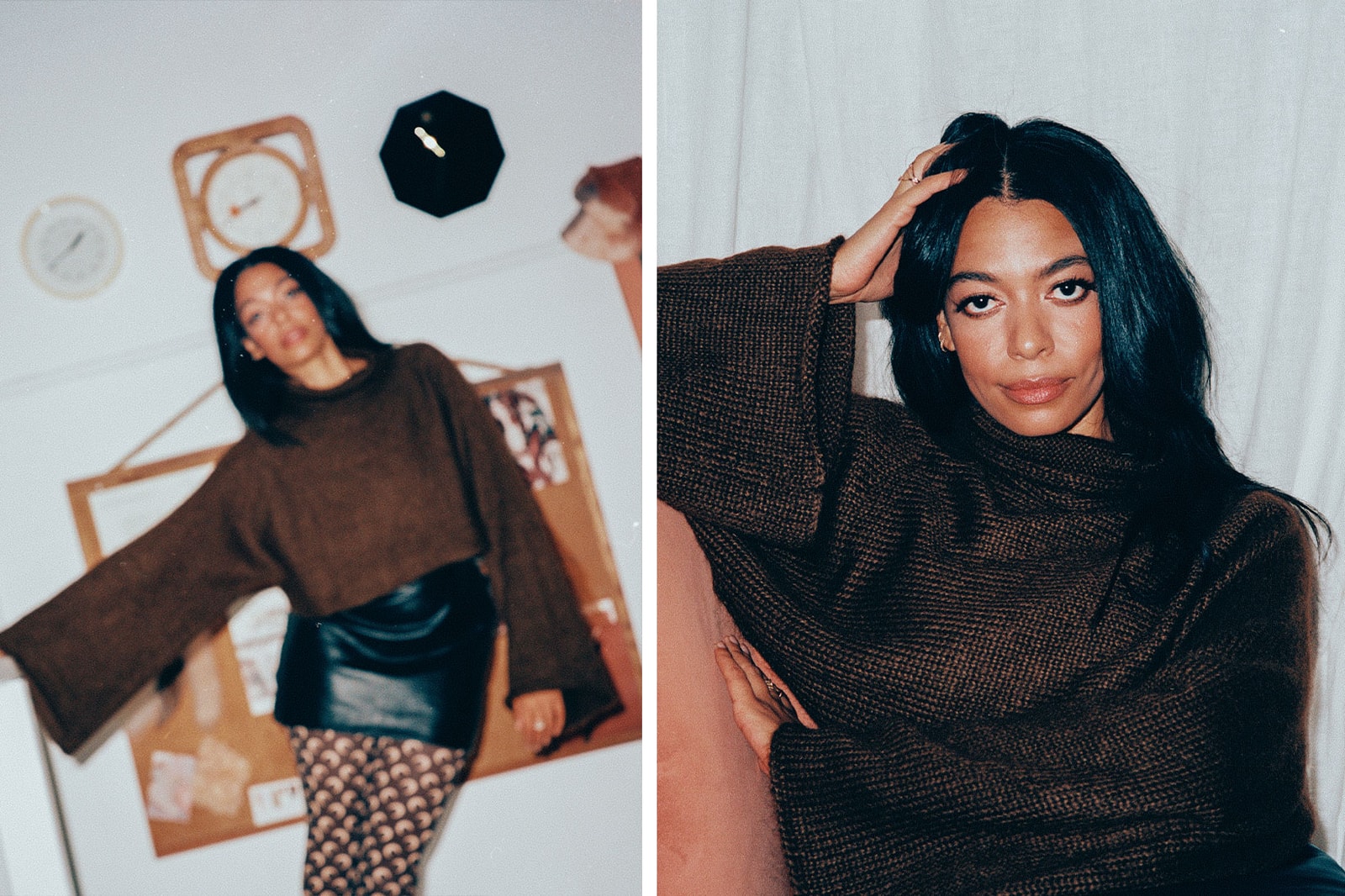 Since launching Brother Vellies in 2013, designer Aurora James has always done things her own way. As a woman of color who is the sole owner and founder of her sustainable accessories line, Aurora has made it her mission to uncover the humanity through the work she creates. By employing local artisanal workers from across the globe who produce traditional African footwear crafted from rich, locally-sourced materials, to using her voice as a means to change systemic issues within the fashion industry, Aurora has been successful in building a brand founded on the principle of doing good.  
Compiling and listening to music from over 62 countries, Aurora drew inspiration from female musicians like Minnie Ripperton, the Lijadu Sisters and modern artists like Kelsey Lu to create her SS20 collection named after Marvin Gaye's album, Here, My Dear. Exploring different themes surrounding love, the collection harmoniously blends traditional African craftsmanship with revamped shoe and bag silhouettes that includes standout pieces like a pair of hand-painted, ankle-wrap platforms, glittering cowboy boots bedecked in Swarovski crystals placed by hand and vibrantly-hued bags fashioned with hand-carved wooden links. 
Never one to limit herself and the work she creates, Aurora has been steadfast in maintaining her distinct design ethos, while continuing to propel Brother Vellies into the future. Whether it's collaborating with confidants like Kerby Jean-Raymond of Pyer Moss or working with Shiona Turini and Melina Matsoukas on the Brother Vellies boots used for the feature film, Queen & Slim, Aurora has proven her prowess for how to build a modern brand in the 21st century.  
To get to know the designer, HYPEBAE sat down with Aurora James to discuss her SS20 collection, her stance on inclusion and representation in the fashion industry and the fashion community she's fostered over the course of her career.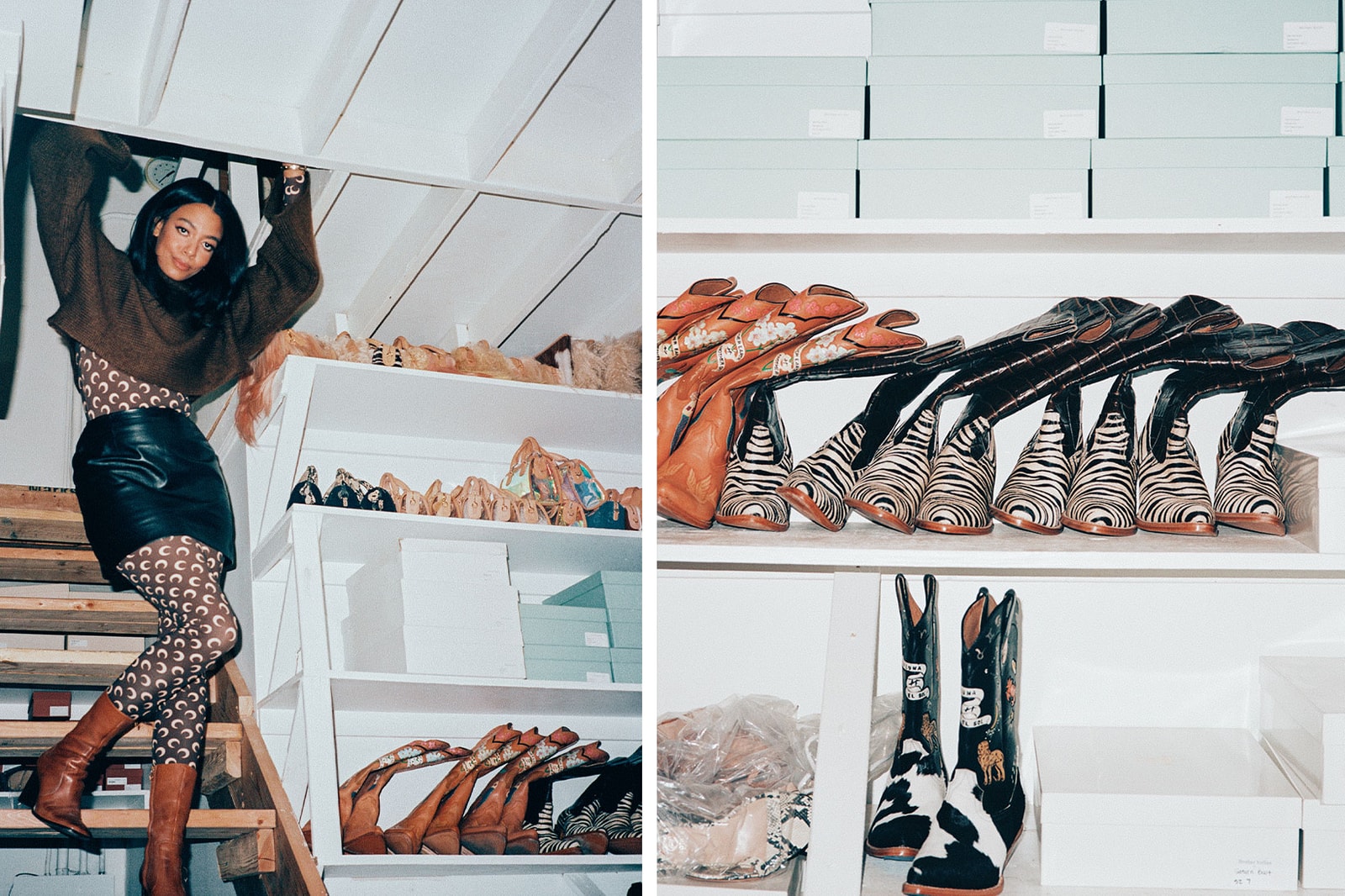 What is your design process like when developing a new collection or collaboration? 
Every single season, I do things a little bit differently. When I approach collections, it usually has to deal with whatever emotional space I'm in. For SS20, I listened to a lot of amazing music over the summer and I named the collection after a Marvin Gaye album called, Here, My Dear, which has a really interesting history [behind it]. This collection was really about exploring different themes around love and what that means. Especially as we mature and even as women, it has a lot to do with how we present ourselves and the different facets of our own sexuality and how that plays out in clothing. [A lot of times] my designs are emotional or concept-based and then other times, maybe it's just about a color that I'm really into or a texture that I've found. Right now, I've been experimenting with cactus leather for Pre-Fall. 
Walk me through the inspiration behind your Spring/Summer 2020 collection and how female empowerment and representation played a role in shaping this season's designs and your Paris presentation.
Over the summer when I was designing, I listened to a lot of female musicians particularly from the '70s, up through the '80s, '90s and then a few more recent musicians like Kelsey Lu. We actually published a playlist behind the collection on Spotify, which used the same name as our collection Here, My Dear. [On the playlist], there's a lot of Minnie Ripperton and the Lijadu Sisters from Nigeria. There were [musicians] from around 62 different countries that we were listening to while I was designing everything and also prepping for the presentation. I think when you are injecting art in any form from a lot of different places around the world, that lends itself to broadening your idea of what is beautiful. That's also how you end up having a more inclusive collection and a more inclusive viewpoint of the world in general. I think for me, I spend so much time with my girlfriends and taking in female art, the concept of empowering women becomes second nature.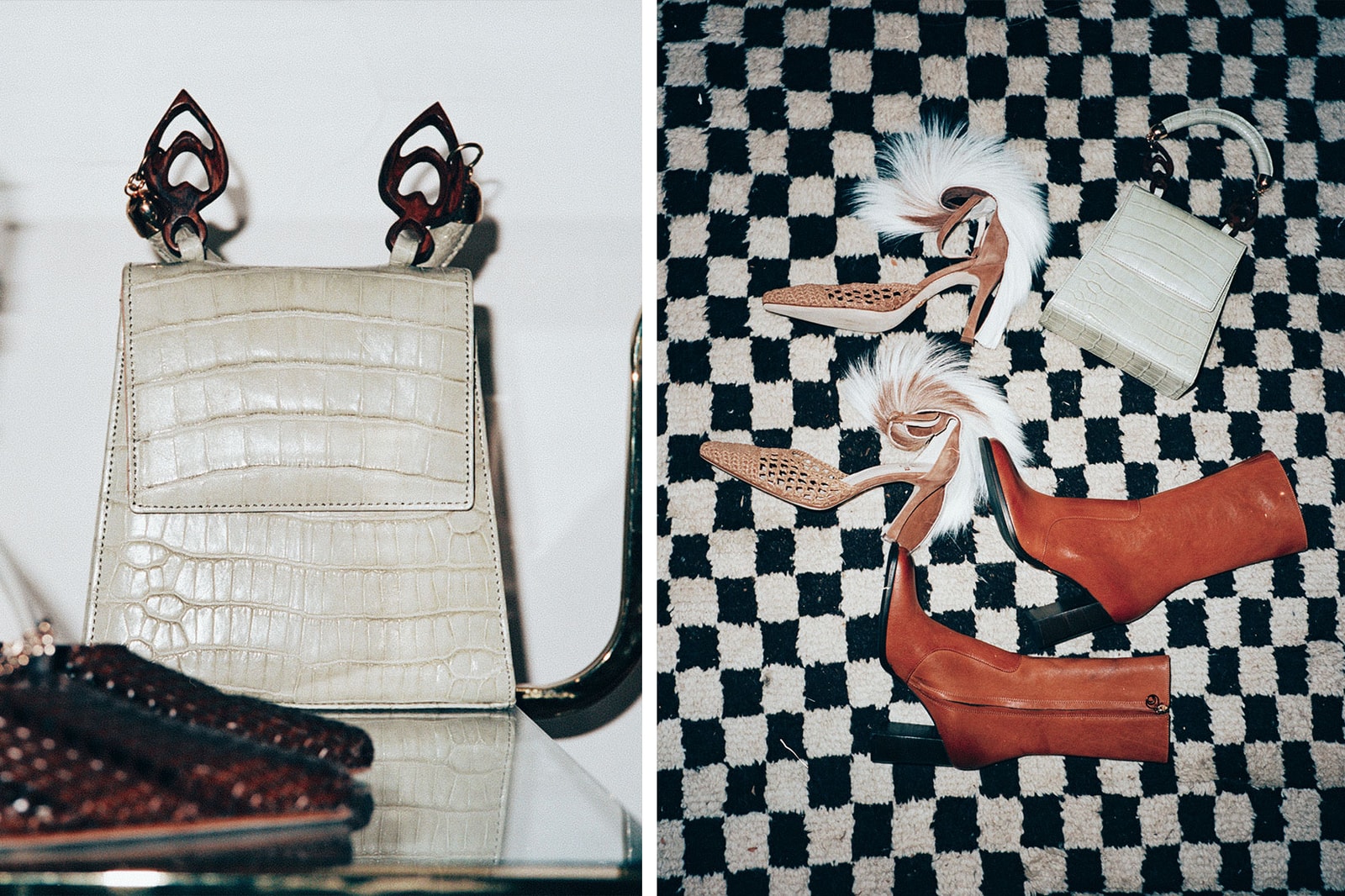 What type of materials did you source and use to create this season's offering of shoes, bags and even belts for the first time? 
[This season], I tried to really focus in on the different places where we're producing and [the materials] that are local to those areas. I like to use animal by-product material, meaning animals that are eaten first and then we make use of the leather, fur and suede and so on. Then with our bags for example, we sourced and used wood from Kenya which we hand-picked there. [From there], we whittled down and hand carved a single piece of wood that was used to make the chain links and/or chain that appears on our bags. We also hand carved our logo onto the bags as well. It's really about trying to utilize materials that are local and natural.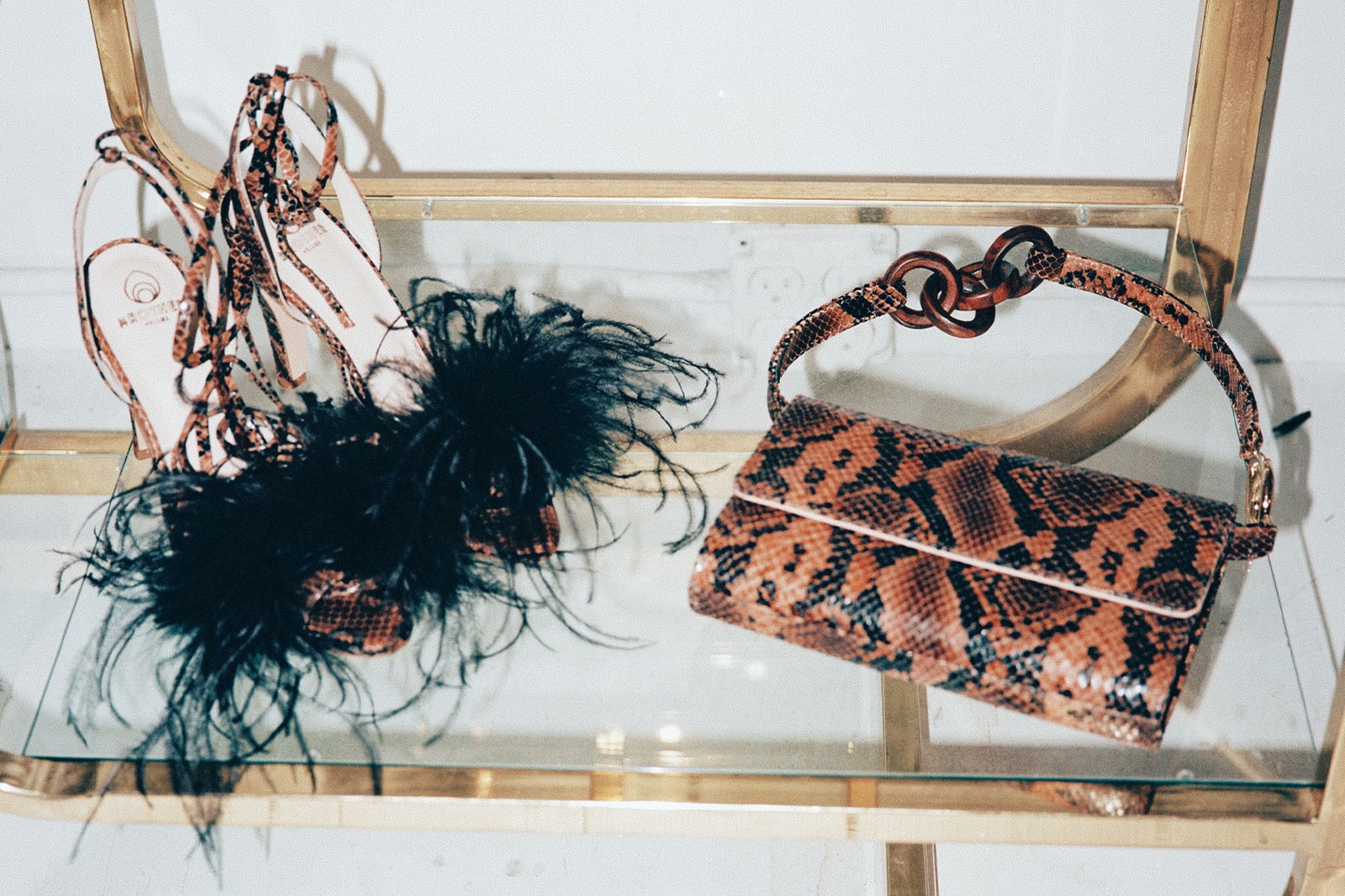 A big part of Brother Vellies is the community that you've been able to cultivate and foster, through local artisans you employ and a collective of fashion collaborators that offer their continued support. Can you discuss the importance of working with local artisans as well as how designers, supporters and collaborators — like Kerby Jean-Raymond for example — who have helped in further building and expanding the community of the brand? 
I have really high standards for my life and how I want to spend my time and I always really value happiness. For me, I think that means when I'm creating my own work environment, I need to make sure that I'm doing things that I love with people that I love, and I feel really good about the work I'm doing. So that means if I do want to work in fashion, which I ask myself every morning when I wake up, I want to make sure that it's still something I want to do. I also [value the importance] of working with artisans who are really excited about what they're doing and are proud of their culture and the fact that we get to utilize some of their traditional, cultural skills. Then in regards to my friends, we all support each other in a lot of different ways, and so most of those collaborations are really organic and I value that a lot.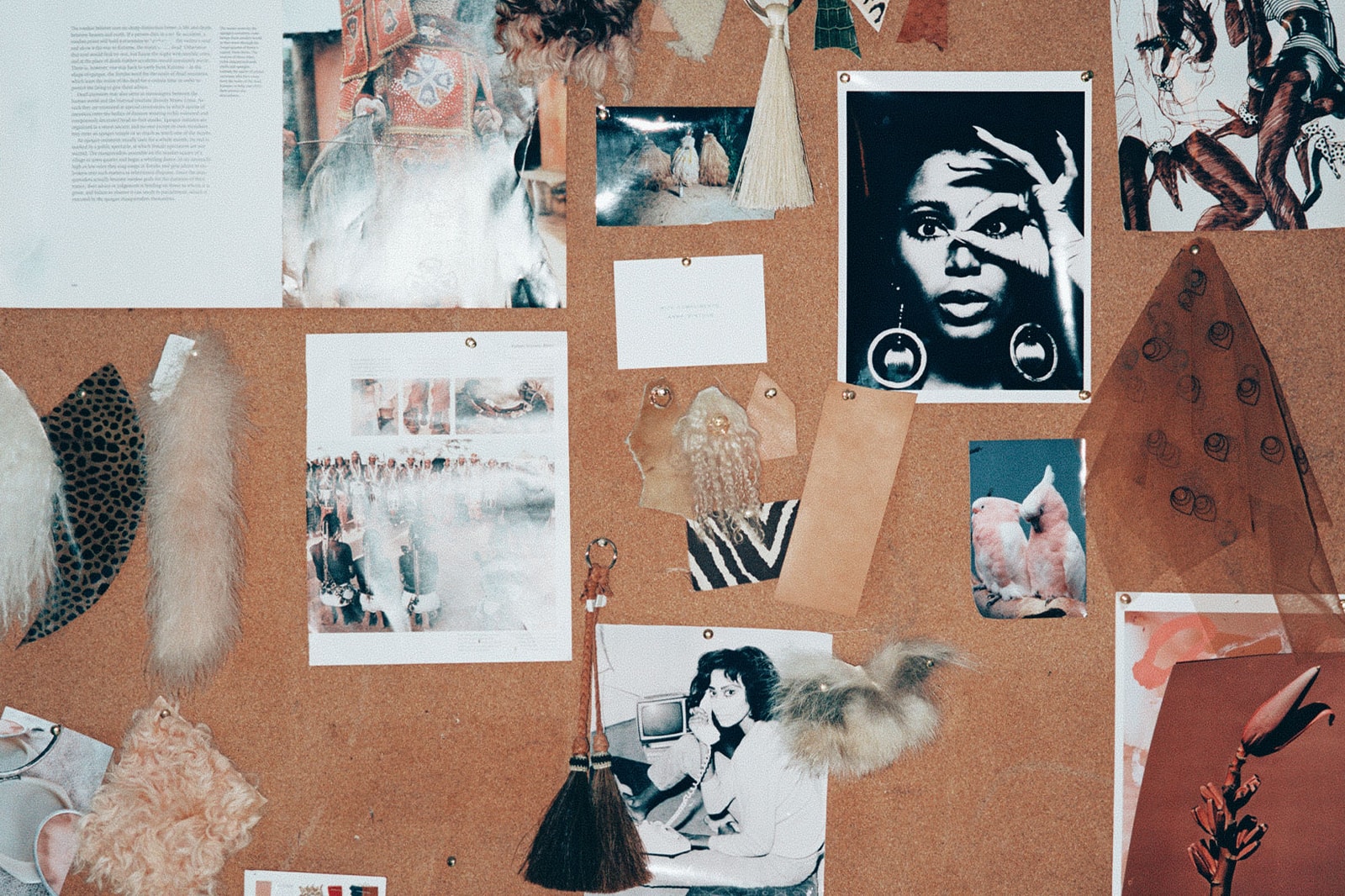 Since Brother Vellies' initial launch in 2013, what are some ways you've continued to push the brand forward and propel it into the future? 
I'm always looking to the future and I think when you're constantly doing so, you're going to naturally propel yourself forward. [Since launching], it's been important to me to [recognize] that there isn't a lot of fashion brands that are a hundred percent owned by the founder and as a woman of color, there's very few designers in my space that completely own their own business. [That being said], with my brand I wanted to really grow slowly, and carefully, and build a loyal customer base, making sure that [our customers] were the ones that were able to support the brand, rather than relying on huge corporate entities that maybe wouldn't understand Brother Vellies or wouldn't be okay with me speaking out on certain causes and issues. Also, I'm someone who likes to be seeing, doing and trying new things all the time and I think my own restlessness [for creating] is what continues to drive the brand forward.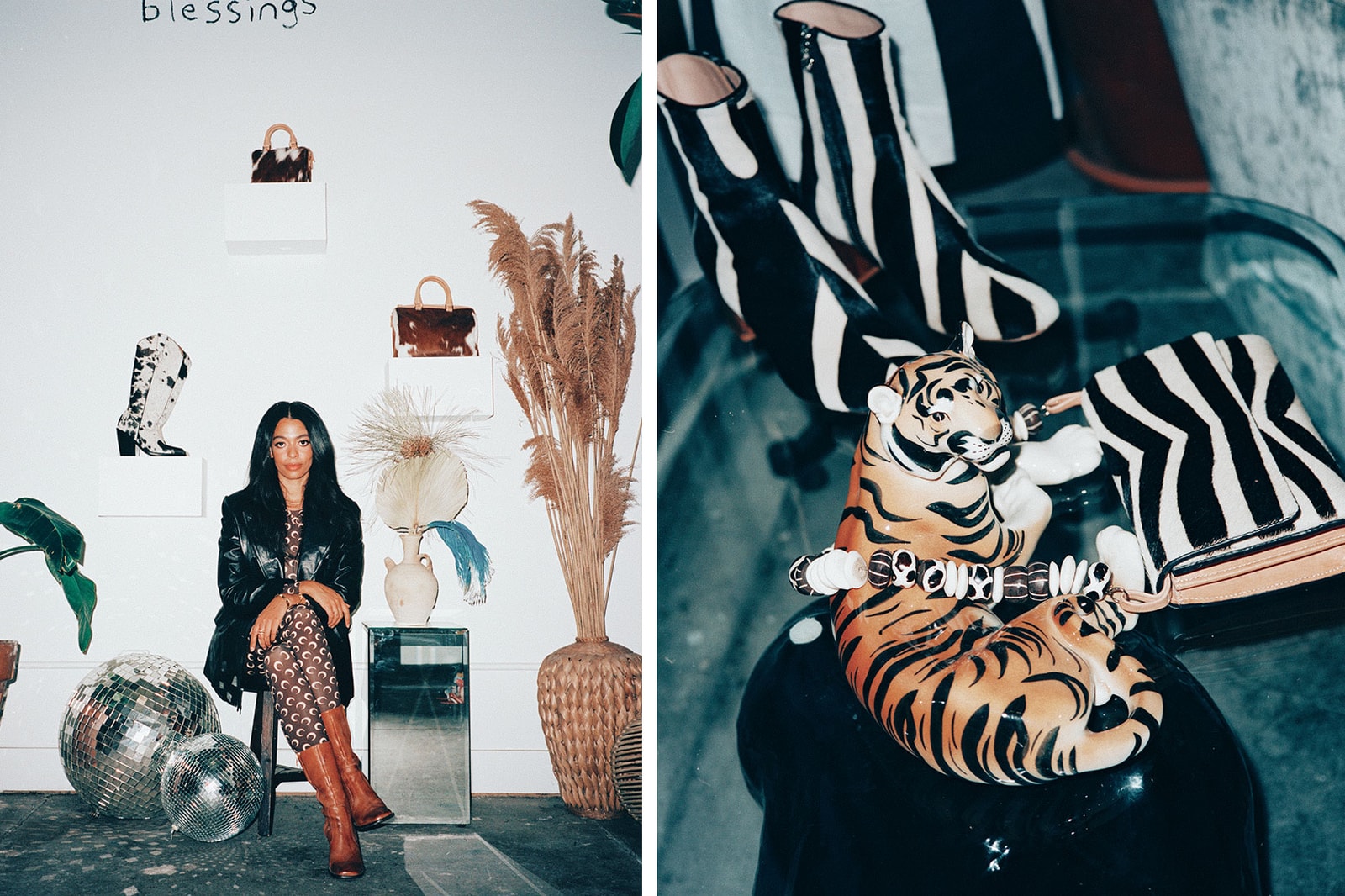 Leading into my next question, what was the design process like when collaborating with Pyer Moss to create the shoes you designed for their SS20 collection? What was it like working with friend and collaborator Kerby Jean-Raymond? 
I've known Kerby for a long time, probably around five or six years now. Having been friends for a while, we ended up designing shoes for his runway show about a year ago and included shoe styles that were already a part of my [Brother Vellies] collection. For the Pyer Moss SS20 collection, Kerby wanted to work together again on designing shoes for the runway. When I was looking at the [Pyer Moss] collection, I was trying to figure out what shapes would work best with the clothes and I asked if the [Pyer Moss team] had any more of the fabrics they used to create the looks. They ended up running out the fabric [of a watercolor painting by artist Richard Phillips] but they were able to order more, and we created the [over-the-knee boots] with the detailed print. Other [shoes] that were really special were a pair of men's boots that were hand covered in Swarovski crystals and we crystaled them in my office, which is above my Brooklyn store. I think it took around 110 or 115 hours to complete.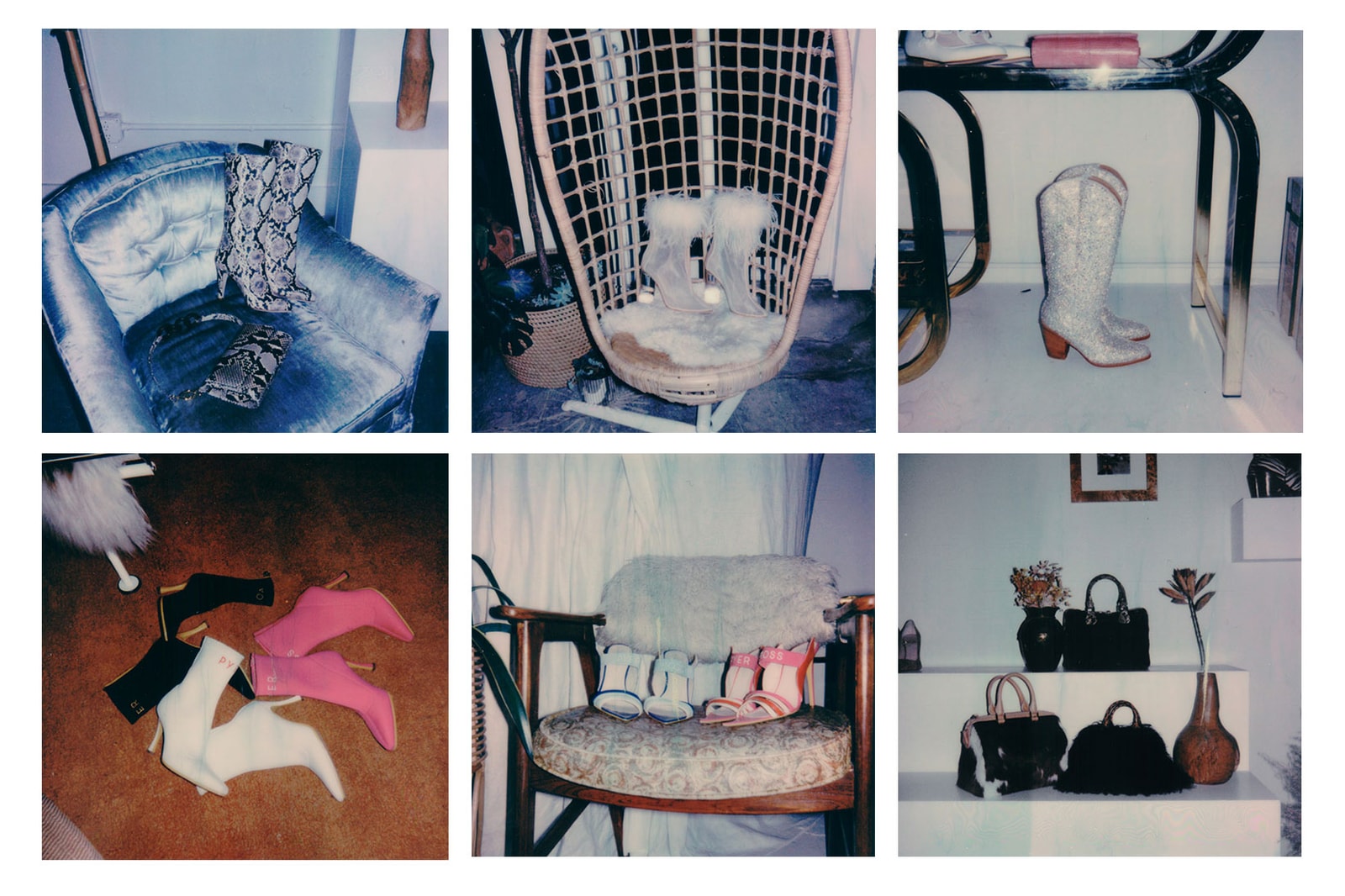 In the new film, Queen & Slim, it would be hard to miss the appearance of the iconic Brother Vellies Palms Boots that Queen dons throughout the movie. How did the boots end up being featured in the film and did you work with costume designer and friend, Shiona Turini on deciding which pair of shoes the heroine would wear? 
[Costume designer] Shiona Turini and [the director of the film] Melina Matsoukas approached me about having Brother Vellies shoes in the film, and the first thing we started working on together were the cowboy boots. There's actually a lot of our cowboy boots throughout the film, but it's hard for people to tell as much. Then, she [Shiona] told me that she really loved our Palms Boots and thought that those would be an amazing addition to the movie. I was really on board because I had no idea that Melina was making [the boots] a full on character which I'm grateful for. I think there's a lot of different layers to that movie and I think the message behind it is important, incredibly beautiful and I'm really proud to have been a part of the process of this film.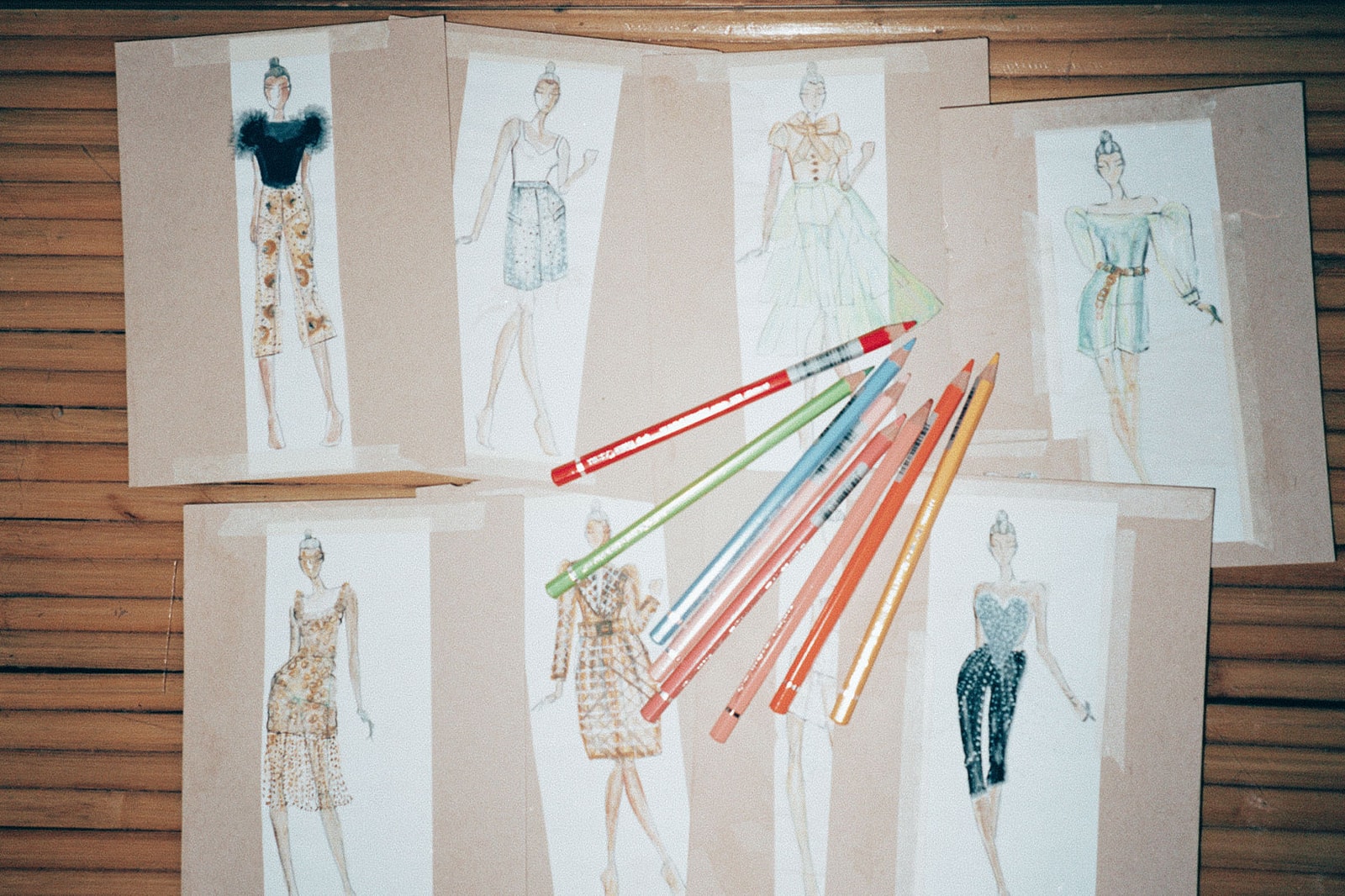 Inclusivity and representation for people of color in the fashion industry has been a major focus. What would you like to see change for the future of fashion? And in what ways is your brand aiming to combat these important issues? 
Ultimately, I think I don't want to spend a lot of time trying to convince people to change their mind or trying to convince people that I as a woman of color have value. It's not my responsibility to educate ignorant people, I definitely spend time doing it, but it's not my responsibility. As a business owner—and it goes back to the question you asked me earlier about propelling the brand forward—I find that a lot of these companies don't genuinely value women or don't genuinely value differently abled people, different size people or people of different ethnicities and are essentially going to make themselves dinosaurs. There are so many people in fashion and I can tell which magazines and brands are true champions and supporters of women and which ones aren't. And as a consumer who frequently buys clothes, I'm not going to support brands that aren't genuinely inspired by my personhood. 
Going into 2020, we all need to be cautious of what we support and what we vote for. People tend to think that voting only happens every four years or during the CFDA awards or any number of systems that society falls into. But ultimately with social media, we're voting every single day with how we spend our time, what we choose to participate in and even the time spent dwelling on a photo or an email you open. Those are all voting and supporting actions. So I'm very cautious and conscious of what I choose to invest in.