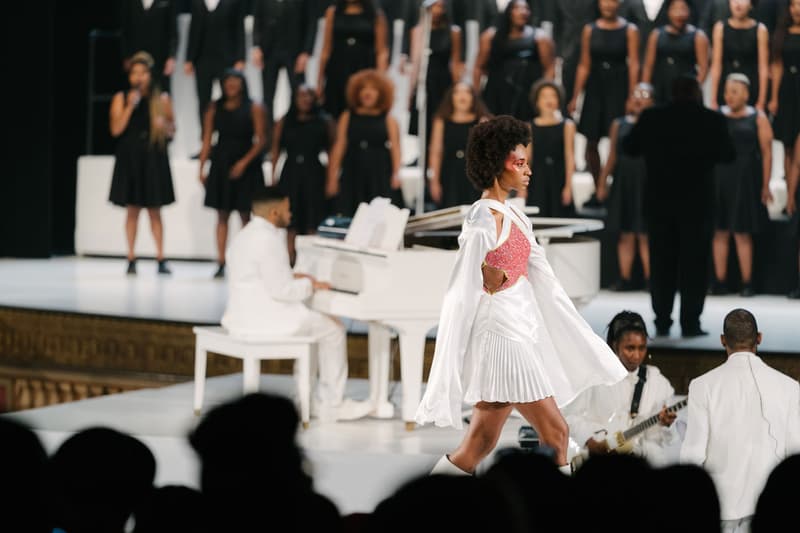 1 of 23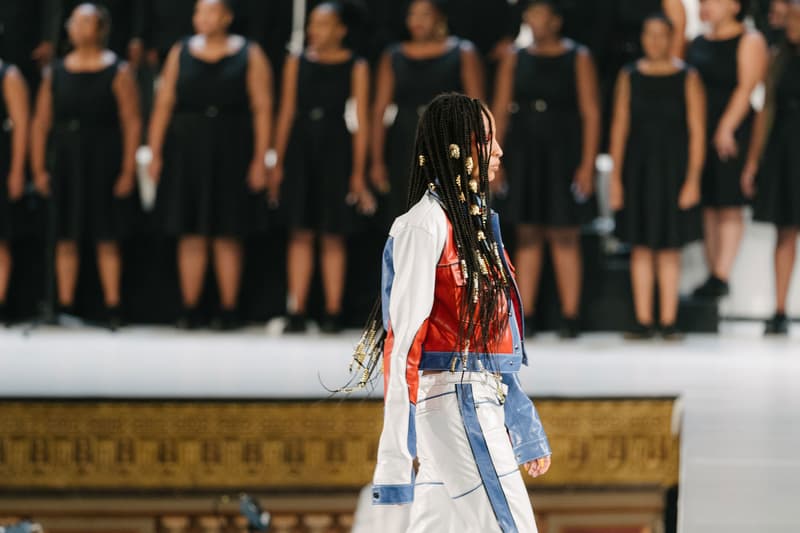 2 of 23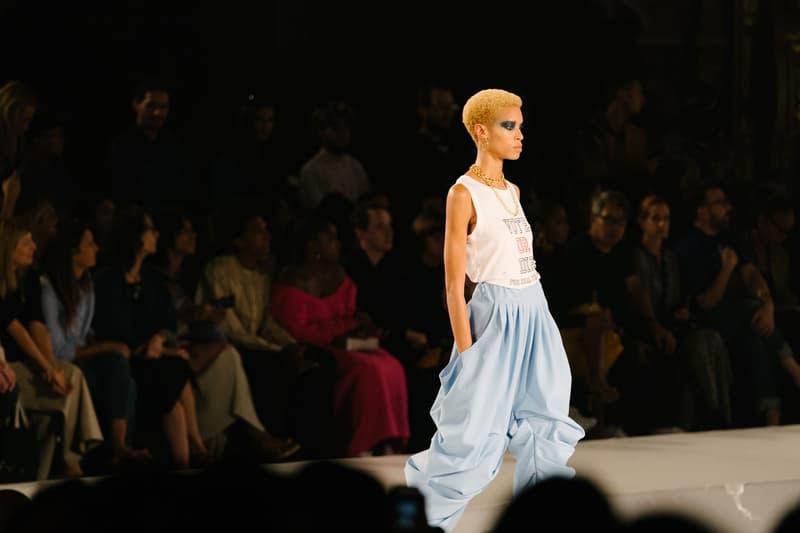 3 of 23
4 of 23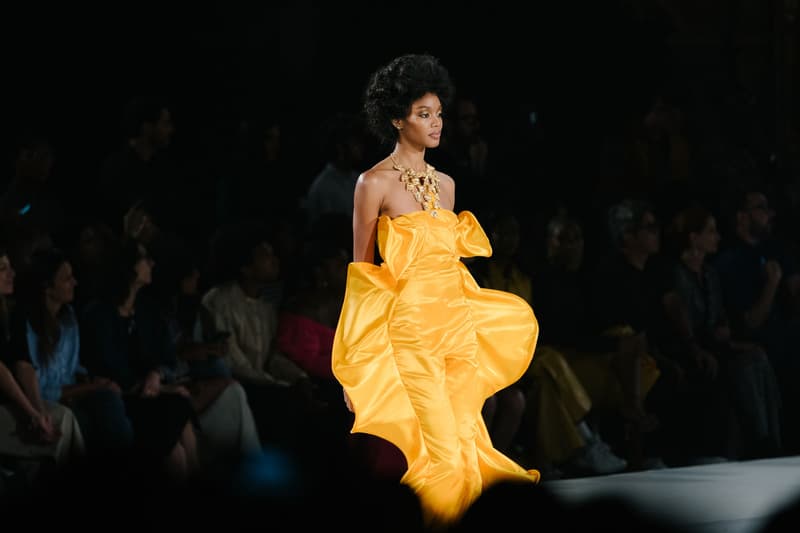 5 of 23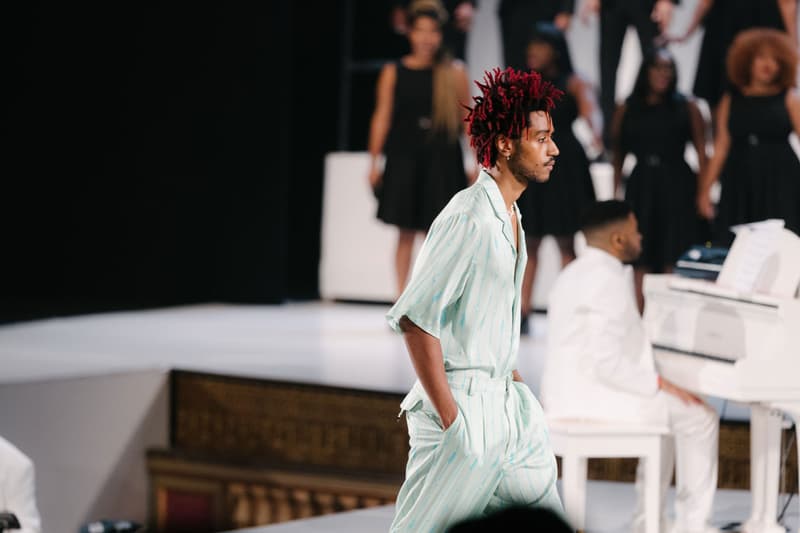 6 of 23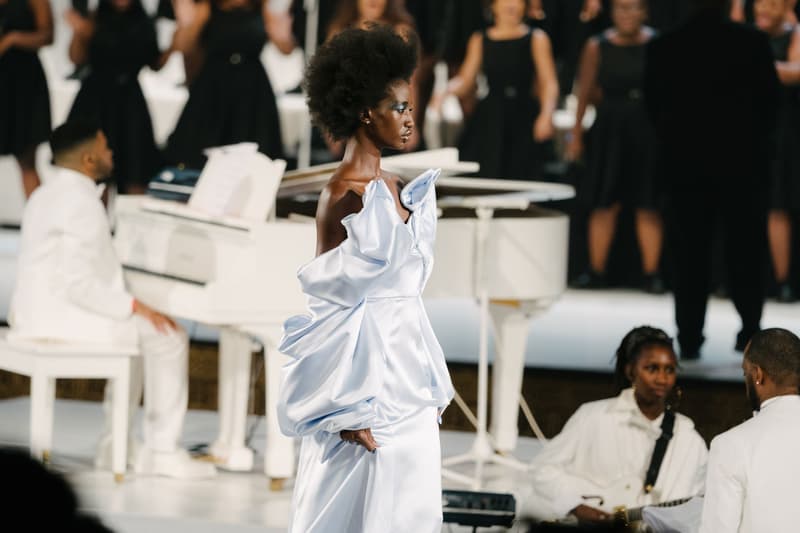 7 of 23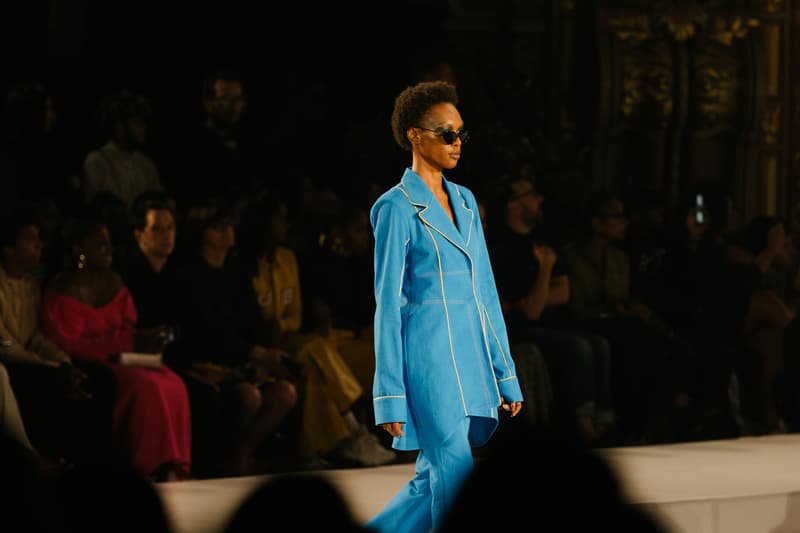 8 of 23
9 of 23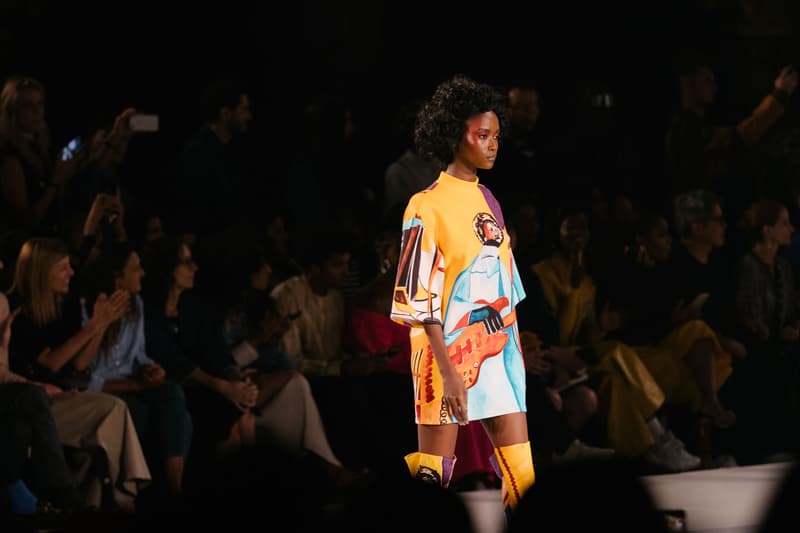 10 of 23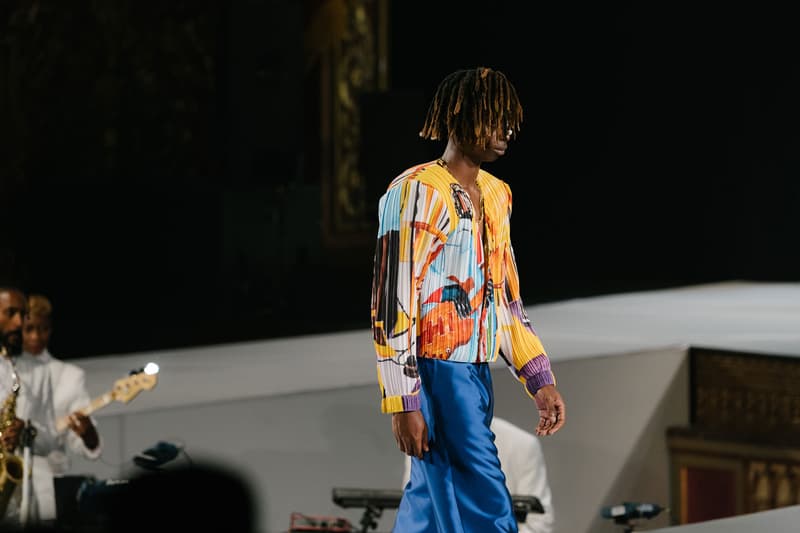 11 of 23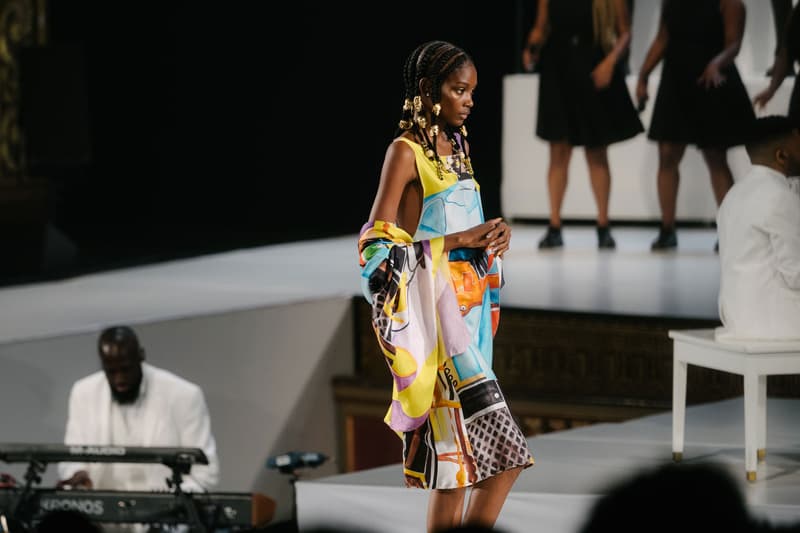 12 of 23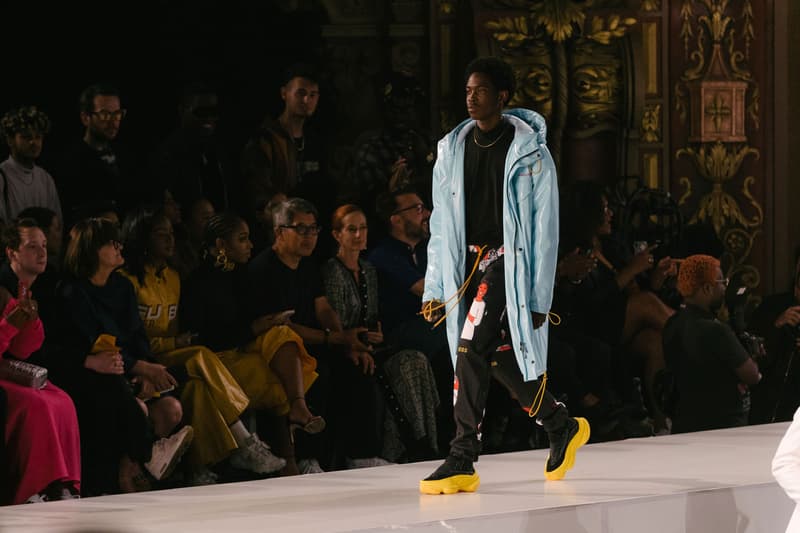 13 of 23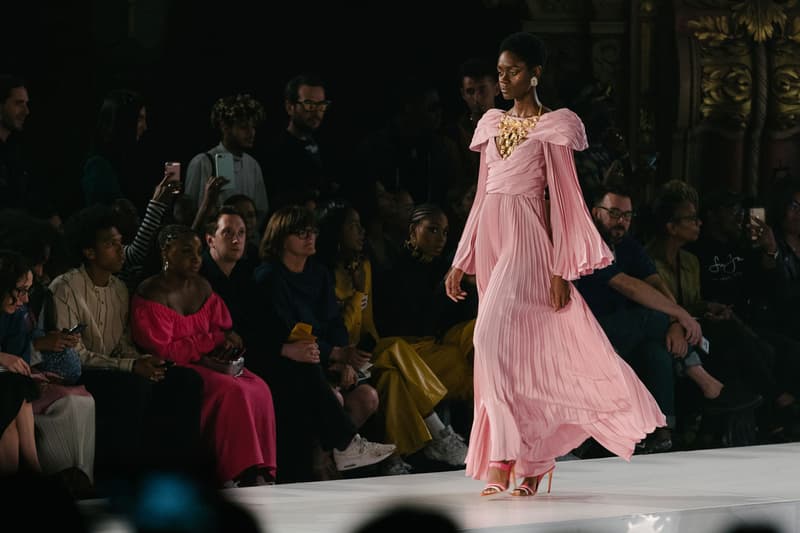 14 of 23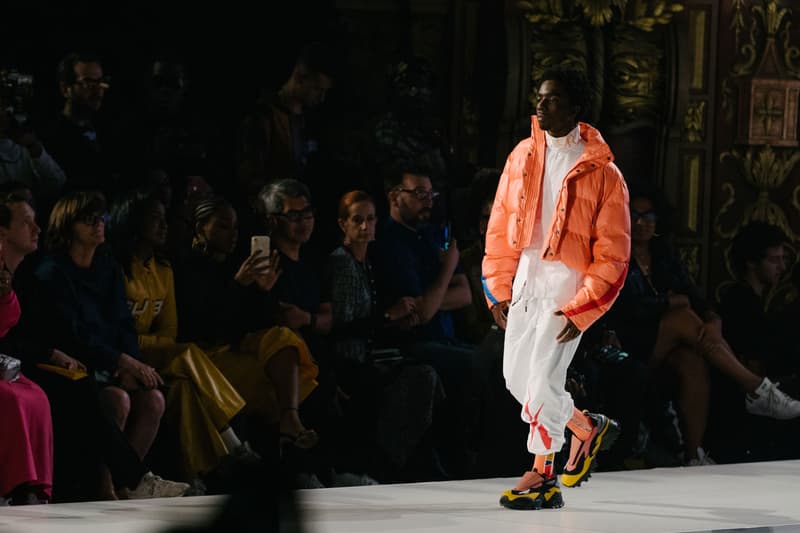 15 of 23
16 of 23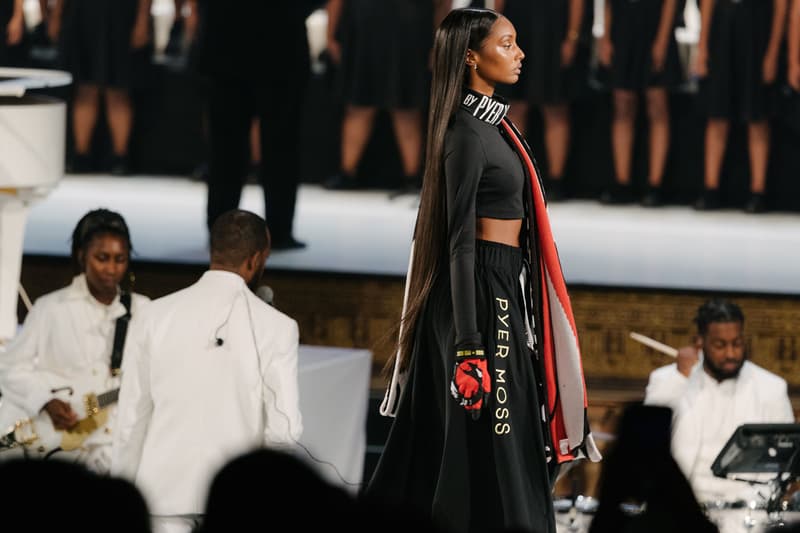 17 of 23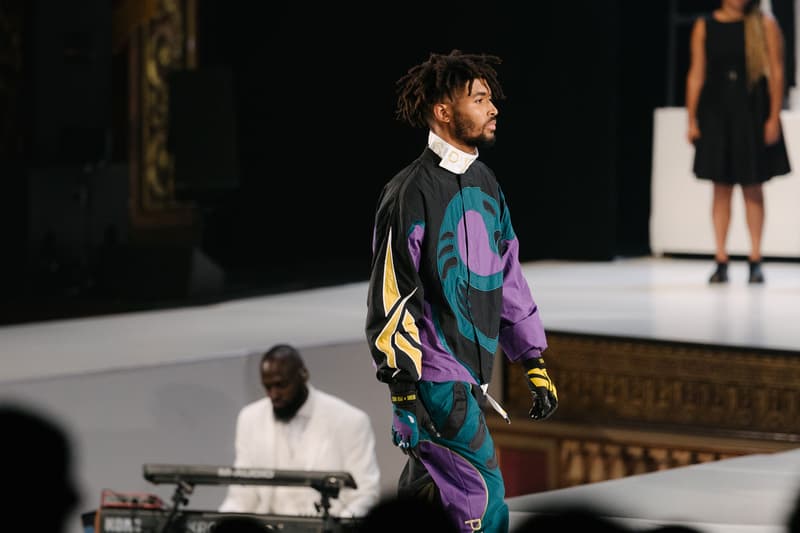 18 of 23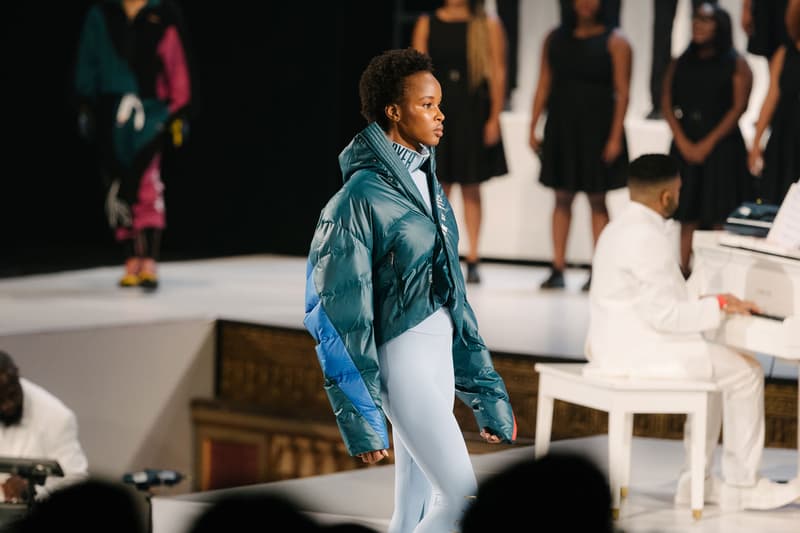 19 of 23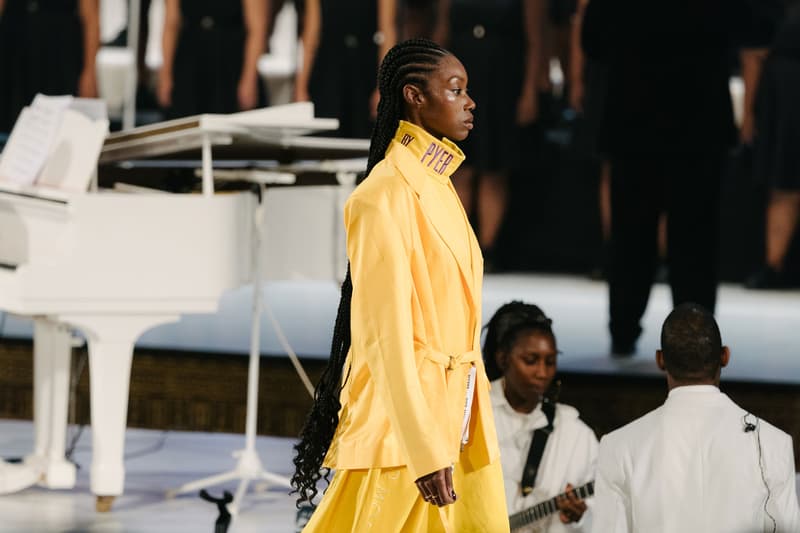 20 of 23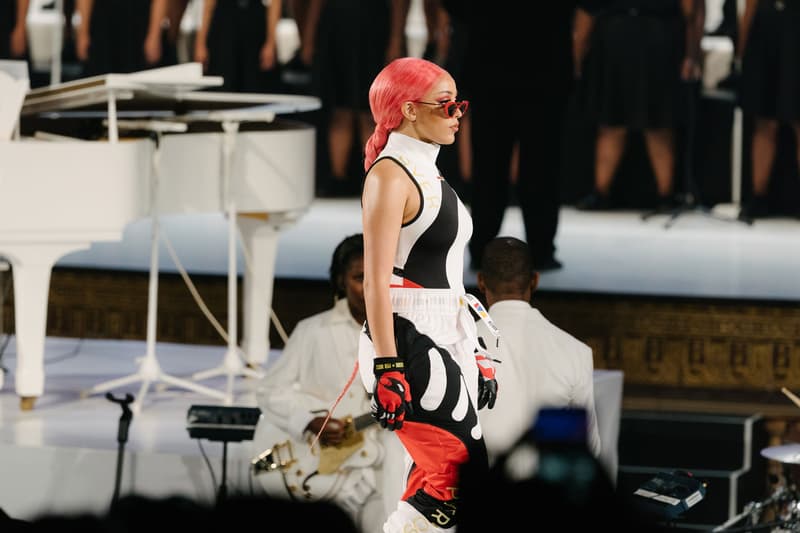 21 of 23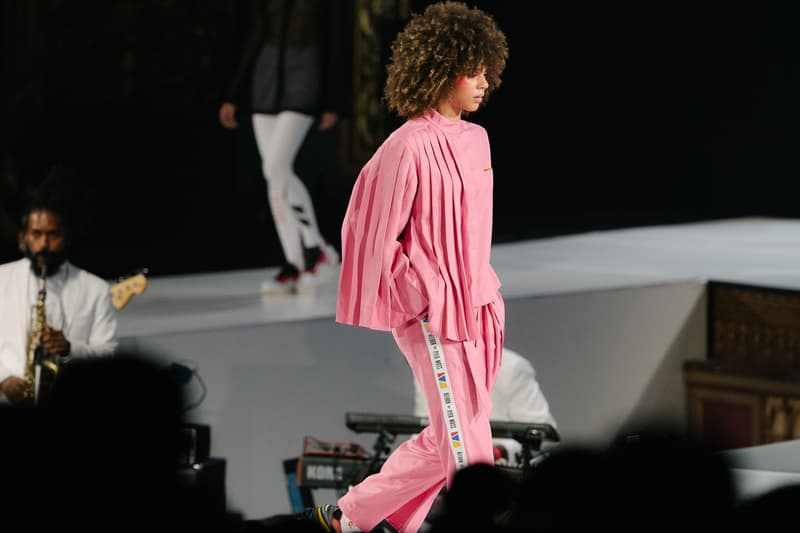 22 of 23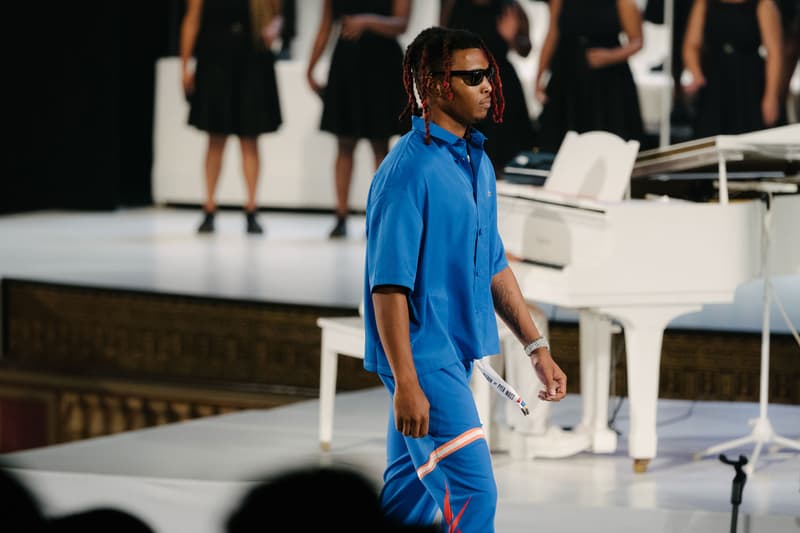 23 of 23
Fashion
Pyer Moss' Collection 3 "Sister" Is a Grand Celebration of Black Femininity
We take an in-depth look at the range, backstage beauty and Kerby Jean-Raymond's inspirations.
Pyer Moss' Collection 3 "Sister" Is a Grand Celebration of Black Femininity
We take an in-depth look at the range, backstage beauty and Kerby Jean-Raymond's inspirations.
Black experiences were the center of the Pyer Moss' Spring/Summer 2020 presentation. The show was held Sunday evening in Flatbush, a neighborhood in Brooklyn that holds immense value to creative director Kerby Jean-Raymond. Titled "Sister," the third and final edition to the three-part collection "American, Also" was an intimate experience. Fashion insiders and celebrities alike made their way down to Brooklyn to take in the immersive runway show.
"Sister" is coined as an in-depth portrayal of the contributions of Rosetta Tharpe, the preeminent queer black woman who invented Rock N' Roll. Accompanying this storytelling is artwork by previously incarcerated artist Richard Phillips which commemorates Tharpe's life. Hosted at Kings Theater, the presentation featured expansive menswear and womenswear looks and collaborations with Reebok and Sean John. Accessories in the collection were created by Johnny Nelson, a New York-based jewelry designer.
Nelson's involvement with the collection consisted of 21 black female icons including Diana Ross, Beyoncé, Missy Elliott, Erykah Badu, Solange and Aaliyah. When working with Jean-Raymond on the accessories, he shared: "It was super important to pay homage to these women because they've contributed greatly to the culture as we know it today and beyond." He also noted that these women experienced racism and inequality in the industry. Their innate power has been in their ability to push forward amidst the woes that have played a role in their careers. Nelson said he believes his accessories immortalize the female trailblazers.
To get an understanding of the collection, it's of supreme importance to further explore the black experience of being in church. To that note, the show opened with performances by singer Brent Faiyaz and writer Casey Gerald. Gerald helmed a moving sermon featuring the topics of enslavement and moving towards freedom. These topics were a likely pairing as they were followed by the "Pyer Moss Tabernacle Drip Choir Drenched in The Blood." The talented choir was widely responsible for the ambiance of the runway show. Their renditions of current hits like "Money" by Cardi B and older songs such as "The Rain (Supa Dupa Fly)" by Missy Elliott set the overall tone for the memorable experience.
The lushness of Kings Theater was brought to life once the models hit the runway. The expansive range featured an imaginative color palette filled with vivid hues such as yellow, red, magenta and a rich baby blue. Key pieces in the collection included a timeless design by New York artist Jamilla Okubo. Her Rosetta Tharpe-themed print consisted of an image of the artist and an instrument emblazoned on numerous looks.
The intense feeling of flying was a theme noted throughout the night. Pulling from the richness of black femininity, the collection's womenswear pieces paired perfectly with Afros, braids and all the natural hair that appeared on the runway. The inspiration for the womenswear came from what Tharpe would wear when she was in church. The eveningwear and other flowing dresses featured a bit of a prairie feel, according to Jean-Raymond.
His reasoning for bringing the show to this location was simply because he felt it was necessary. To "come home" to him meant returning to East Flatbush rather than to "assimilate and leave" as he's watched other blacks do once they met success. His role as a changemaker in the fashion industry isn't something he takes lightly. When speaking on if he believes he's a leader, he firmly stated that he doesn't see himself as one in the luxury market. He instead noted that he'll see himself as a leader when he's able to economically empower young designers.
In total, Kerby's sacrifices and ability to take chances on himself are key signifiers of what led to the riveting "Sister" runway show. The richness of black religion and storytelling were vivid themes that showgoers were able to get a glimpse of Sunday night.
Share this article