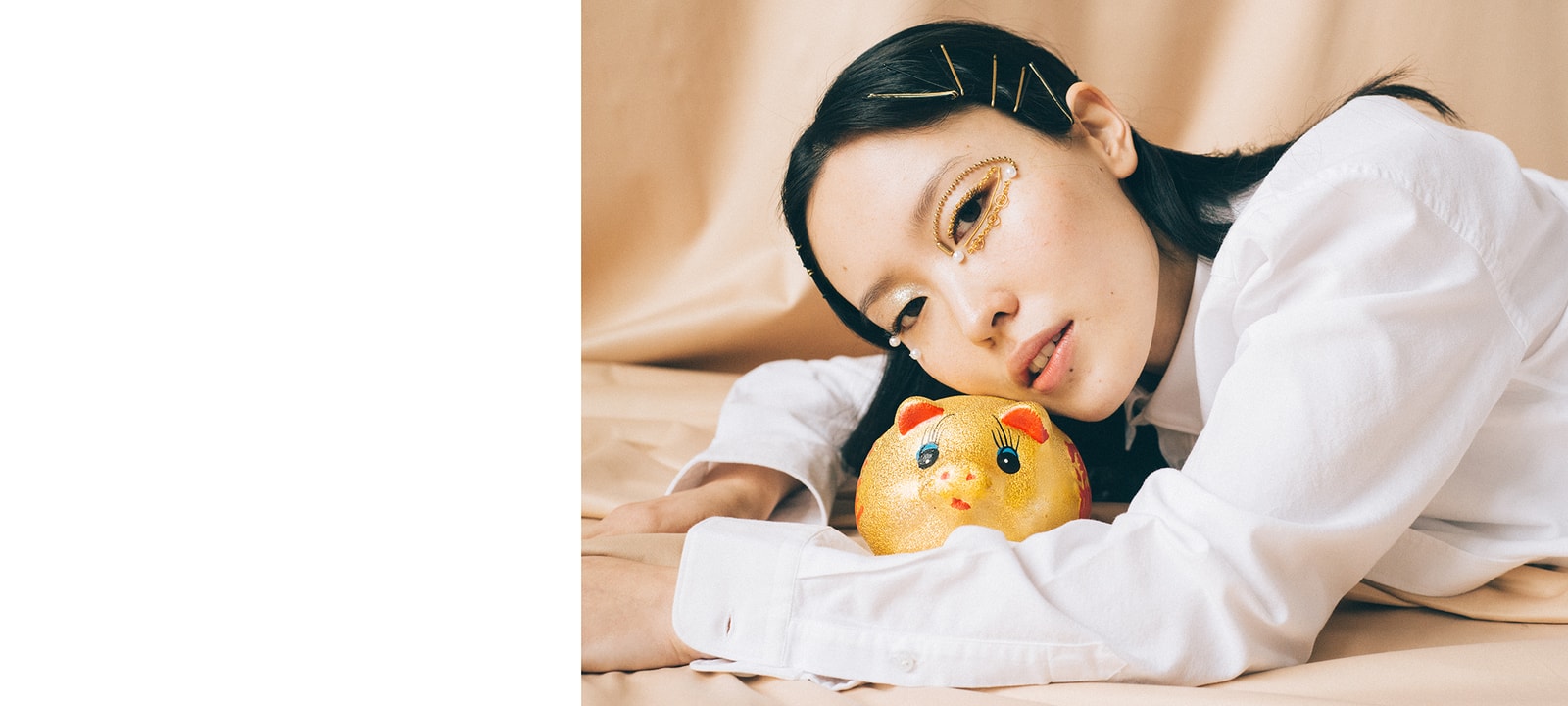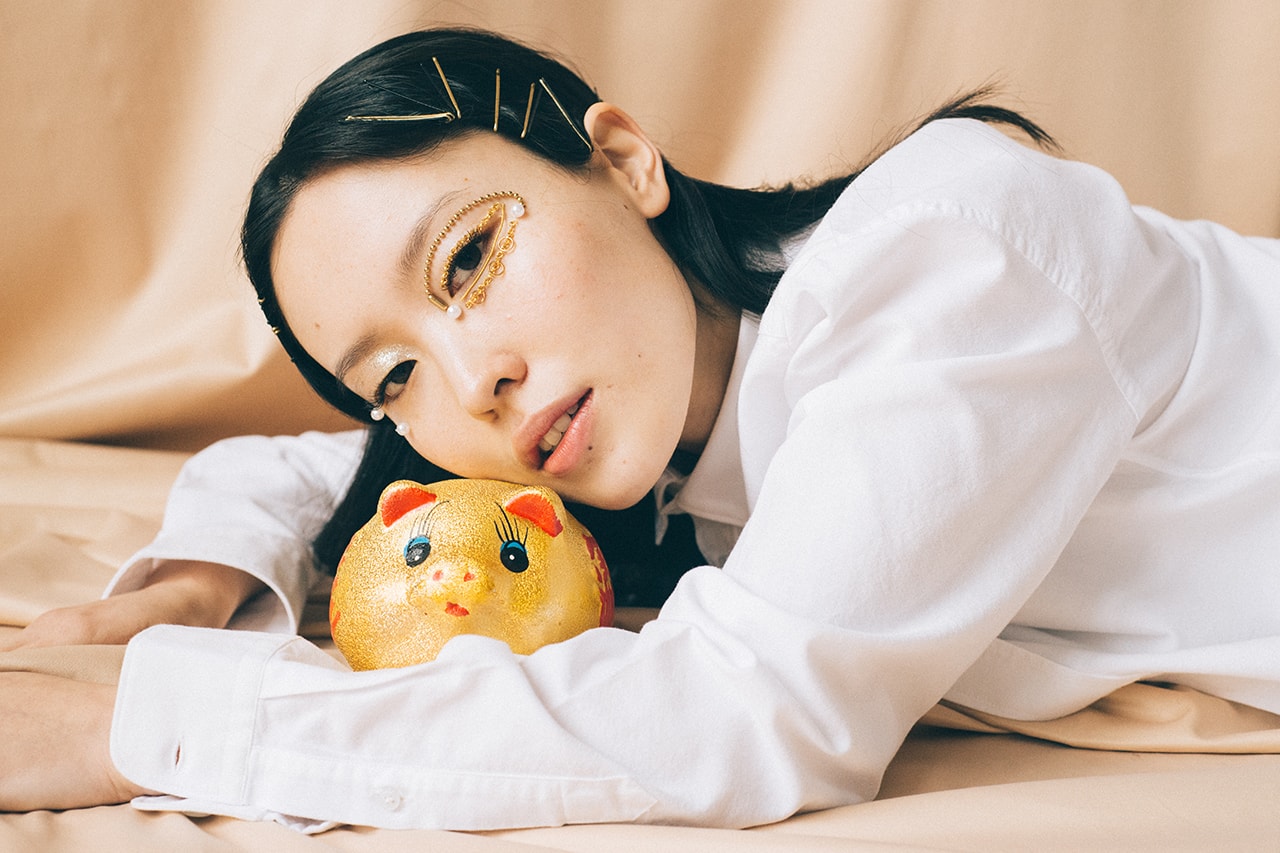 When Makeup Meets Feng Shui
We explore the five elements in our Lunar New Year beauty editorial.
This isn't a tutorial on enhancing your luck with beauty tricks, but an exploration of feng shui that uses makeup as a medium. An ancient Chinese discipline that originated thousands of years ago, feng shui is sometimes referred to as the study of creating balance and harmonizing the energies in one's surroundings, whether it be a home or an office. It's believed that with good feng shui, good fortune will naturally follow.
As we wish for a healthy and prosperous Year of the Pig, we look to the vital elements of feng shui for inspiration for our Lunar New Year beauty editorial. From gilded eyelids to dripping textures, take a look at our interpretation of the five essential elements that make up our universe: metal, earth, fire, water and wood.