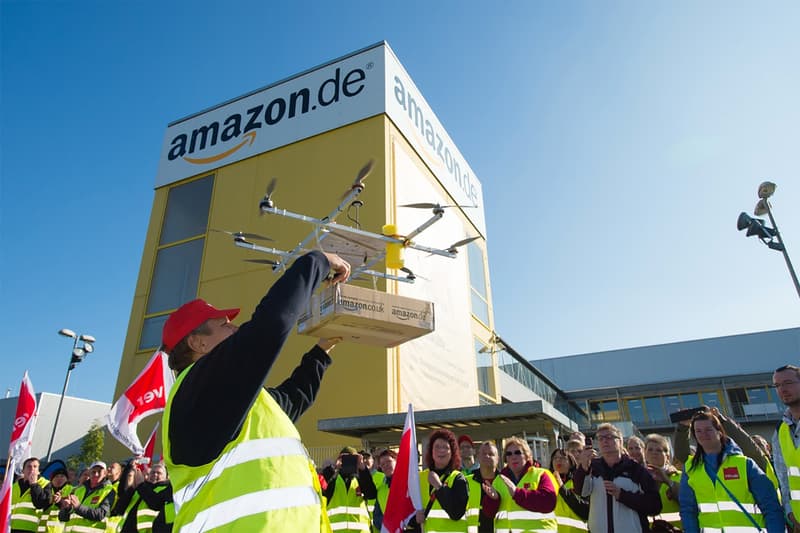 Your Next Amazon Package Could Be Delivered by a Drone
One step closer to the future.
According to Reuters, Amazon's long-awaited plans of delivering its packages through commercial drone operations have finally been approved by the U.S. Federal Aviation Administration's sight line requirements. This marks a major advancement for online retailers seeking to speed up its orders by drone.
The "beyond visual line of sight" test took place at the University of Alaska over an oil pipeline in which the "line of sight" rule is a requirement for any drone to fly only within an operator's vision at all times. Amazon, which has been using drones for UK deliveries since 2016, said in June that the U.S. will start using the same service in the upcoming months. Though the company has successfully passed the first test, drone flights used for delivery would still require permission to fly over people.