A main transit hub to Kyoto, Osaka is Japan's third largest metropolitan city, ranking just below Yokohama and Tokyo. More than just a pit stop, this city is the ultimate hotspot for foodies, boasts some of the country's best vintage stores and is home to various historic cultural sites.
If you're in town for the weekend and don't have your itinerary sorted out, our guide has got you covered. From the heart of Osaka – Dotonbori – that offers a range of delectable street food, to the city's iconic landmark Osaka Castle, read our extensive list below to plan your next trip.
While you're here, don't forget to check out our other city guides for more travel inspiration.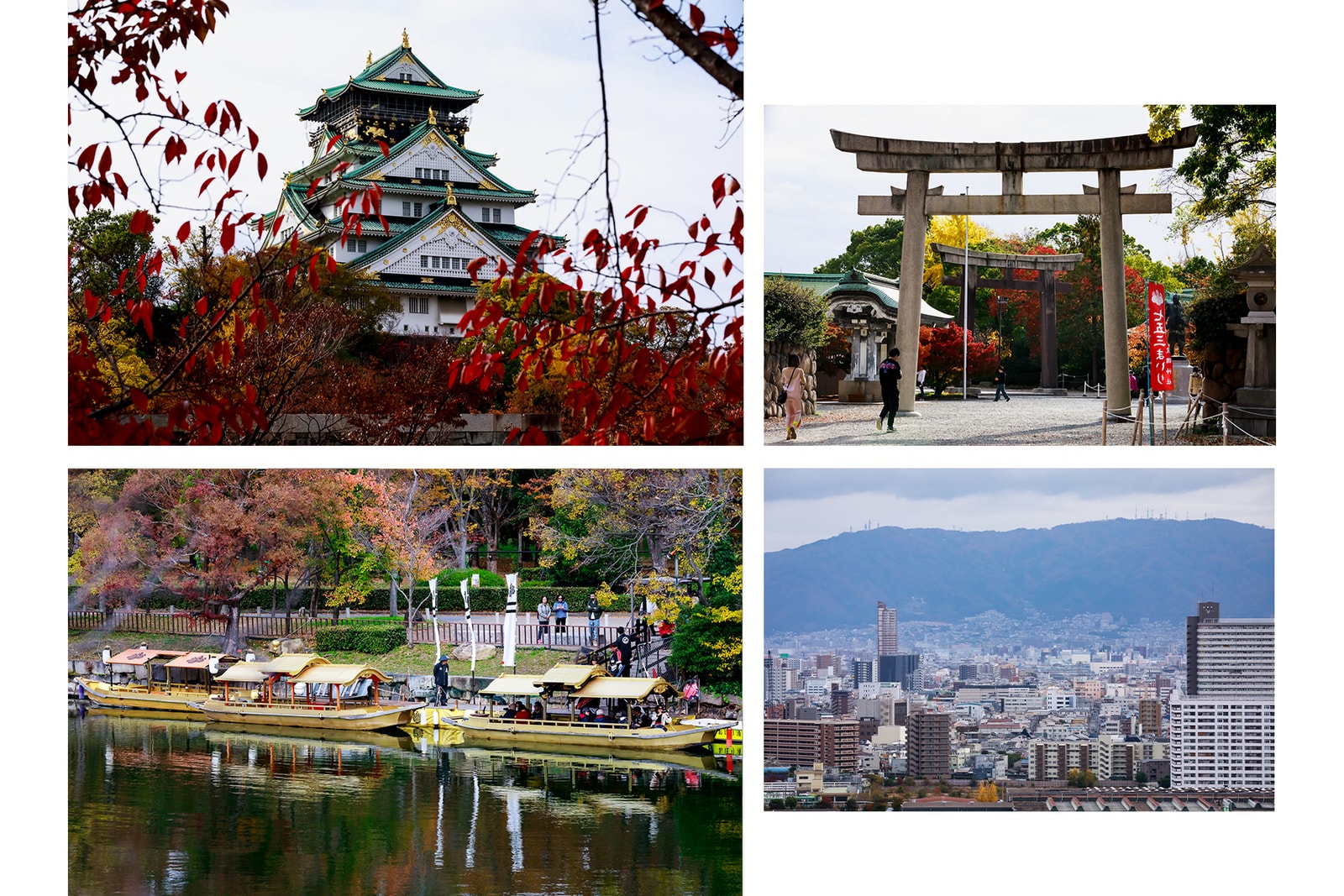 Osaka Castle is one of the city's most iconic landmarks. The central building is five stories on the outside and eight stories on the inside built atop a tall stone foundation. It is also one of the best spots to take in the view of Osaka during the day or night.
Address: 1-1 Osakajo, Chuo Ward, Osaka
Located on the island of Nakanoshima, Osaka's National Museum of Art houses artwork from the post-war era. Most of the museum's facilities are located underground in order to accommodate to its modern exterior designed by architect César Pelli.
Address: 4 Chome-2-55 Nakanoshima, Kita Ward, Osaka
View this post on Instagram
Right next to the National Museum of Art is Osaka's Science Museum. The permanent exhibition is spread throughout four floors – each floor representing a different theme – consisting of mainly interactive science exhibits.
Address: 4 Chome-2-1 Nakanoshima, Kita Ward, Osaka

Situated along the Dotonbori canal in the Namba district, Dotonbori Market features a variety of restaurants and bars. It is also famous for its neon signage and billboards, including the iconic Kani Douraku crab and the Glico running man located above Ebisubashi Bridge.
Address: 1 Chome-9 Dotonbori, Chuo Ward, Osaka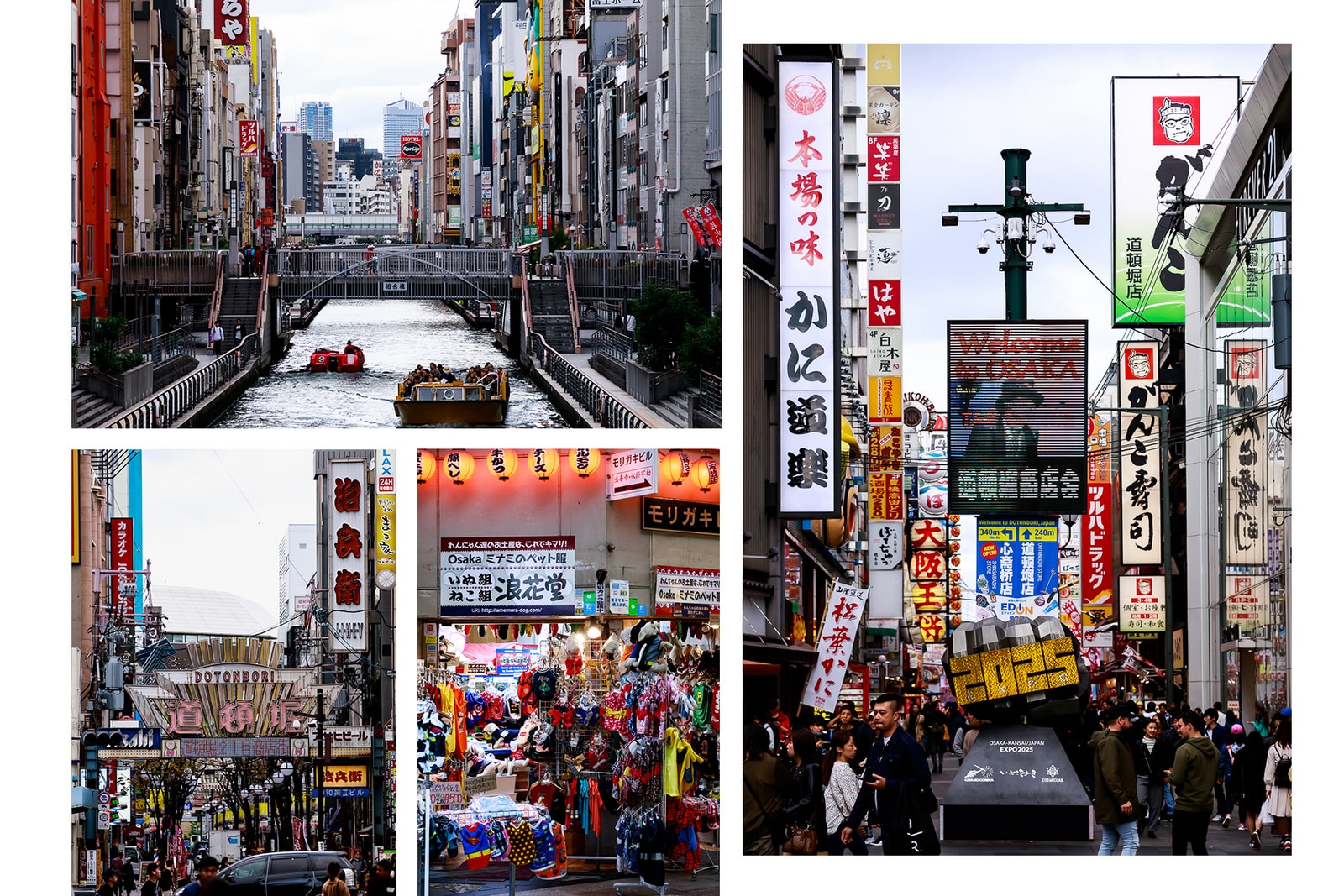 Located near Tsutenkaku Tower, Shinsekai Market is the go-to spot for kushikatsu – one of Osaka's specialty dishes composed of various skewered and deep-fried battered foods.
Address: 1 Chome-21-12 Ebisuhigashi, Naniwa Ward, Osaka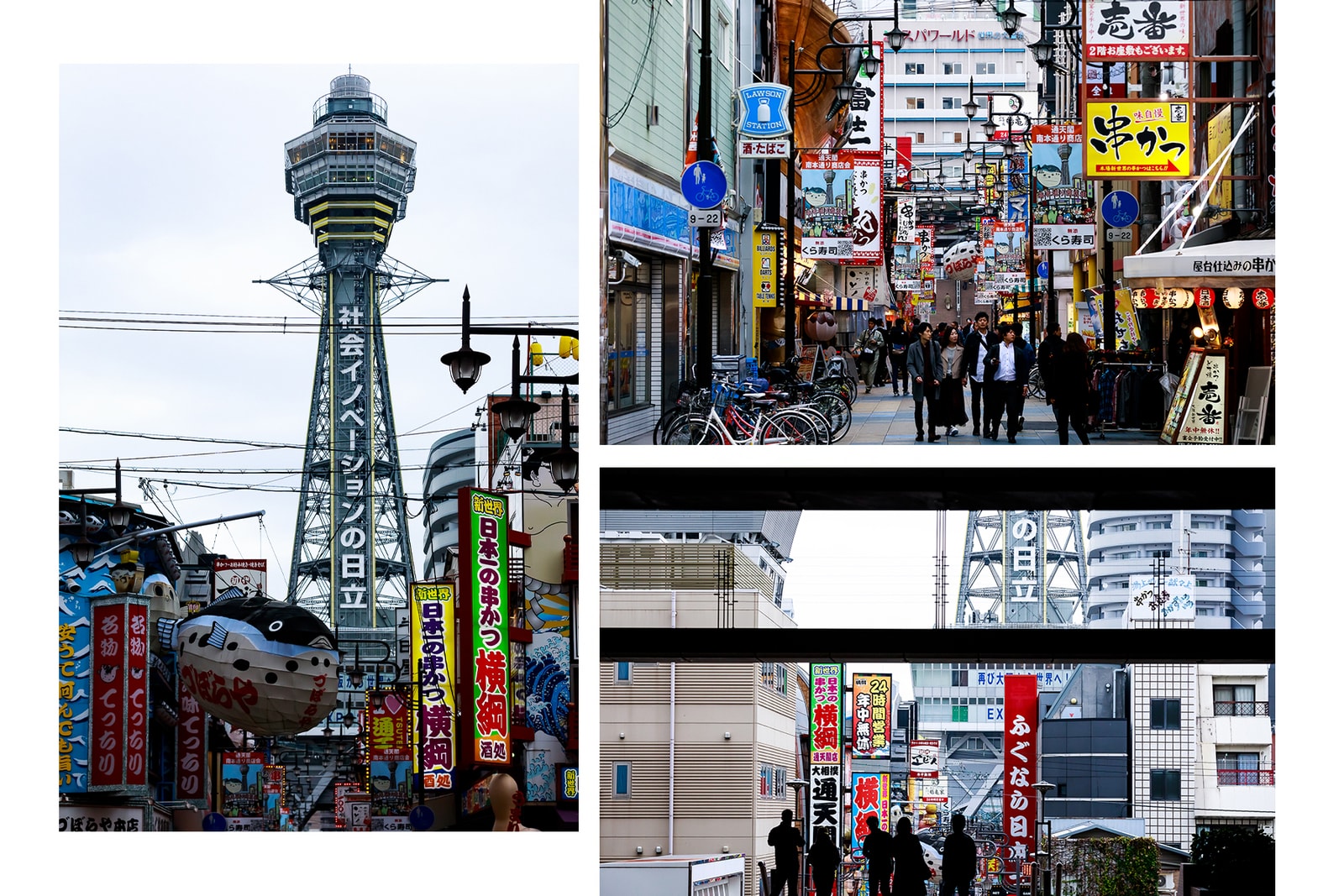 If you're looking for the ultimate okonomiyaki (a Japanese savory pancake) fix, Jibundoki serves up some of the best in the city. Recommended by Inside Osaka, the restaurant is known for its attention to detail, and provides quality ingredients that take the dish to the next level.
Address: 4 Chome−5−11, Minamikyuhojimachi, Chuo Ward, Osaka
Recognized for its iconic Kitsune udon noodles, Usami-Tei Matsubaya has been using its famous recipe for the last 100 years. The restaurant pairs the classic Japanese dish with a sheet of fried tofu, beef, tempura or tonkatsu.
Address: 3 Chome-8-1 Minamisenba, Chuo Ward, Osaka
View this post on Instagram
Specializing in unagi, Nishihara serves up quality, delectable eel Kanto-style. According to Inside Osaka, this specific technique involves slicing the eel open along the back and steamed right before grilling it, giving it a more tender texture.
Address: 4-12 Kitashinmachi, Chuo Ward, Osaka
View this post on Instagram
Kuromon Market is a public market that stretches 600 meters long, offering a selection of 150 shops that predominantly sell fish, meat and other produce. Other shops in the area are dedicated to selling traditional sweets, clothes and homeware.
Address: 2 Chome-4-1 Nipponbashi, Chuo Ward, Osaka

Amerikamura, also known as Amemura amongst the locals, is the heart of youth culture in Osaka. The area consists of a web of narrow streets featuring shops dedicated to urban apparel and streetwear.
Address: 1 Chome Higashishinsaibashi, Chuo Ward, Osaka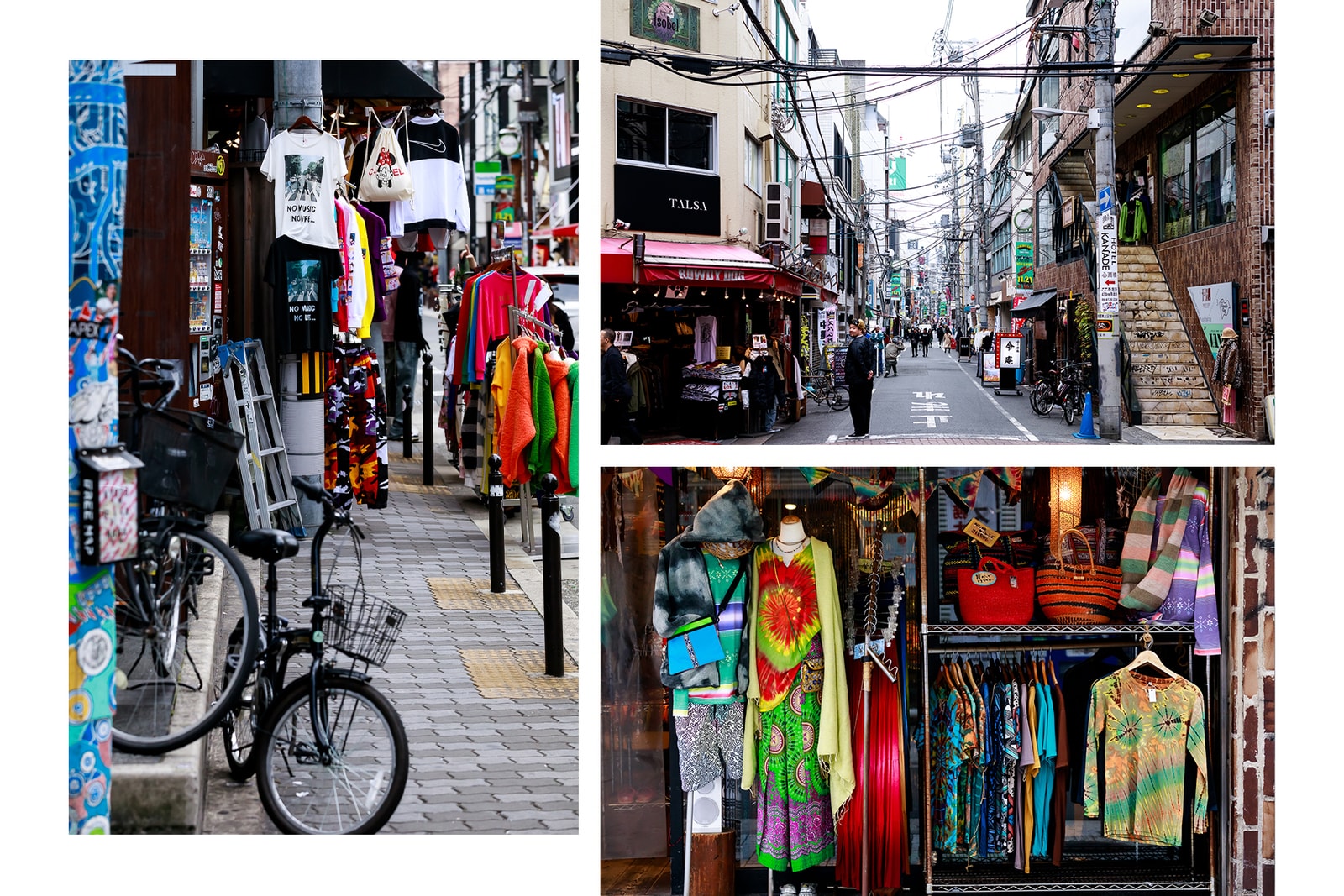 Located on the outskirts of Amerikamura, LiLo Coffee Roasters is one of the first local specialty coffee shops amongst the Osakan coffee scene. Offering up to 18 different single-origin beans, each order is served with a beautifully illustrated card that provides details of the coffee's origin and tasting notes.
Address: 1 Chome−1−10-28, Nishishinsaibashi, Chuo Ward, Osaka
atmos pink, a concept shop by atmos, is the ultimate shopping destination for women who love streetwear and sneakers. The store offers vintage items and contemporary apparel brands, catering to its customers' different styles and preferences.
Address: 2F, 3-1-3, Umeda, Kita-ku, Osaka-shi, Osaka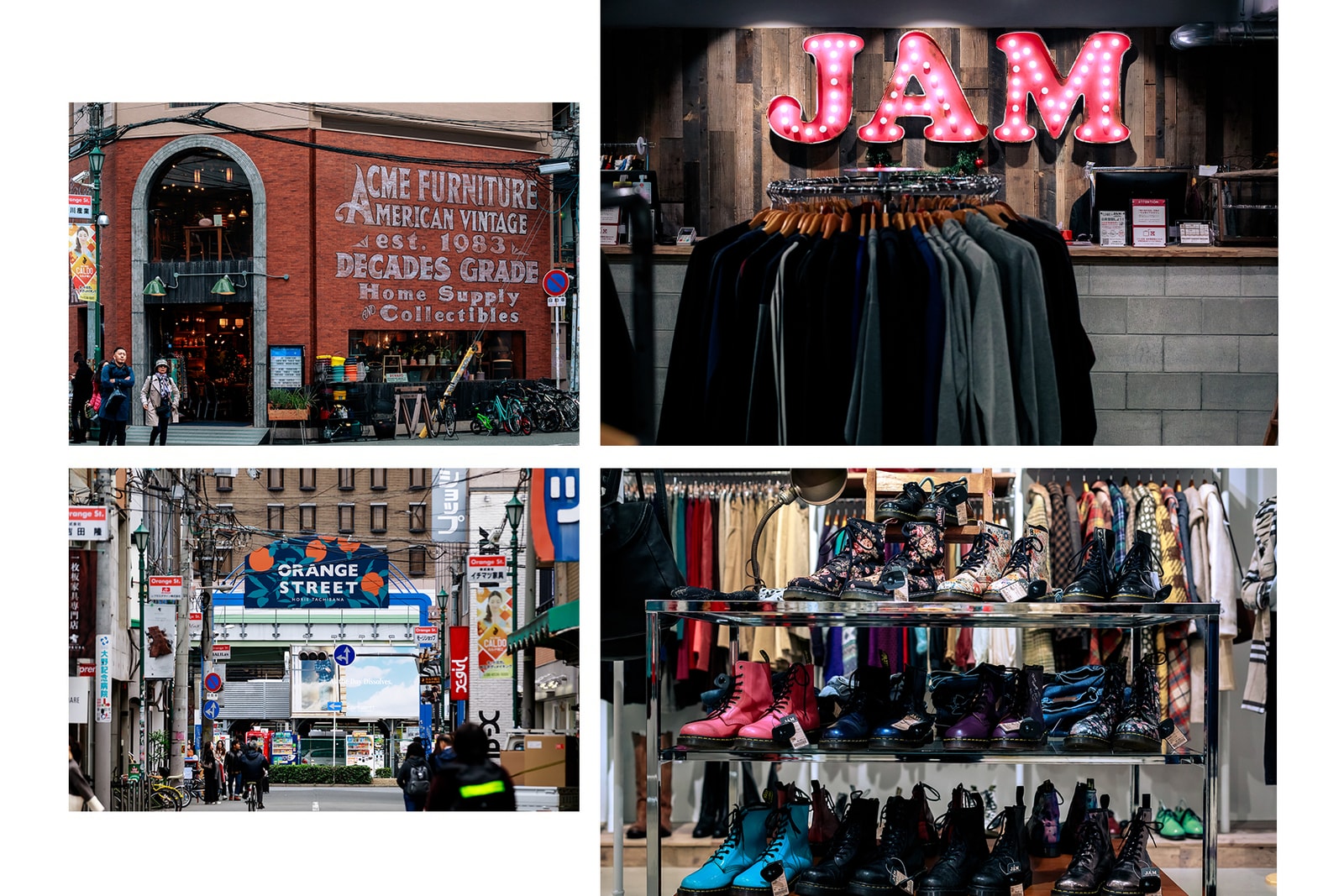 Stretching 800 meters, Orange street is often dubbed the "vogue" street of Osaka. Along the street, you'll find a number of boutiques, interior goods shops and even cafés.
Address: 7 Minamihorie, Nishi Ward, Osaka
Blending fashion, food and plants, Biotop is a multilevel concept space that houses a café, a restaurant and a greenhouse under one roof. Customers can indulge in a cup of joe while browsing through the store's selection of designer labels including Stella McCartney and Acne Studios.
Address: 1 Chome−16−1, Minamihorie, Nishi Ward, Osaka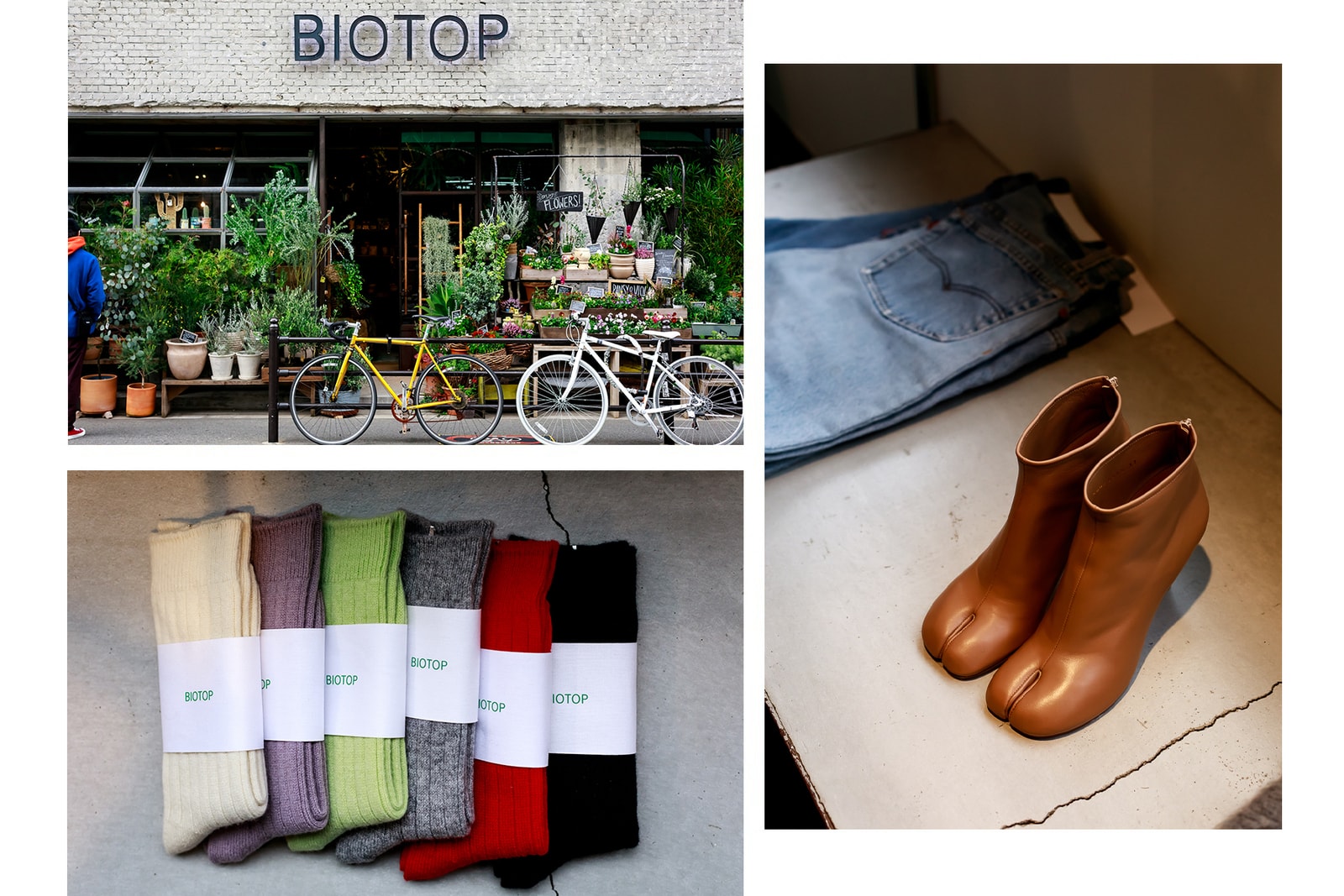 Hotel Hare combines both modern aesthetic and traditional design under one roof. Immerse yourself in history and culture in one of the hotel's contemporary Japanese style rooms.
Address: 1 Chome-21-29 Higashinakajima, Higashiyodogawa Ward, Osaka
View this post on Instagram